KIA has been fairly successful in the electric vehicles business, and they have expanded and focused their resources in this division for quite some time now. They have made many EVs (electric vehicles) now, and KIA isn't stopping at this point because they are going all in.
They have done this in order to take some of the markets of the ever-expanding EV market that is currently dominated by Tesla and BYD. Both of them have been competing at a very high level, and they have left all other companies in the dust because they didn't adapt to this change that quickly.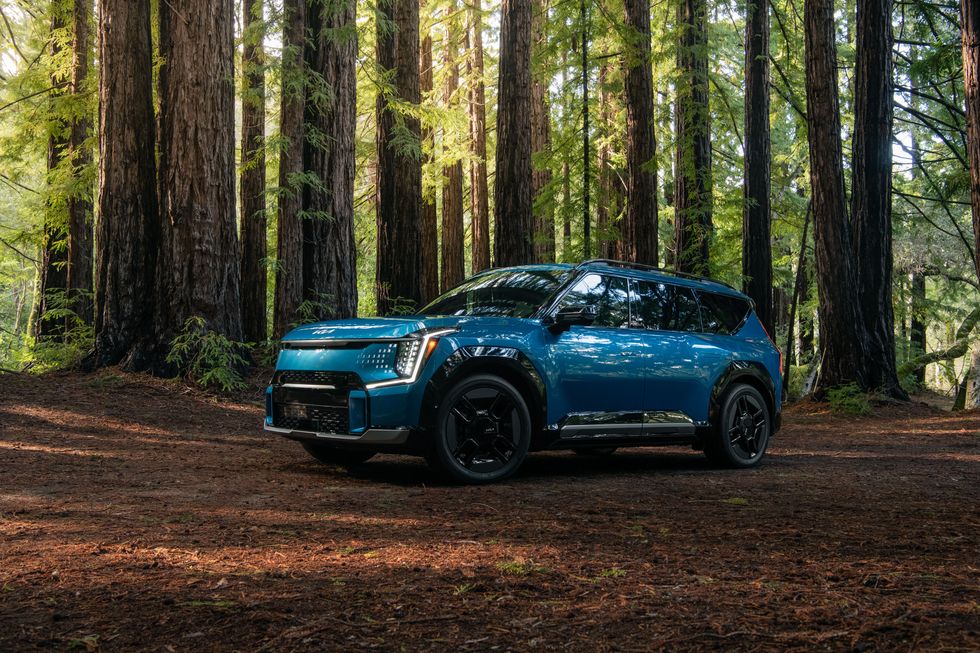 For Example, Toyota recently started entering this market, and they now understand the worth of electric vehicles, and they plan to expand in this market. Toyota has very ambitious plans for the future. KIA, on the other hand, has adapted quite well to these changes. Their 2024 KIA EV9 proves that.
It is a new EV that is developed by KIA, and the company plans to have 11 new electric vehicles for sale by 2026. This all-new EV9 is planned to be released in late 2023, and as the release draws near, KIA has released the price details of this brand-new EV. And it is very interesting to see these price tags as it is a lot, to say the least.
The Price Of 2024 KIA EV9 Are On The Expensive Side
The basic model of this highly anticipated SUV will cost $54,900, which is the same price tag as the fully loaded gas-powered Telluride, which is quite insane when you think about it.
This price that we see here doesn't include the destination fee which the company will charge, and if that is included, its total cost will probably be around $56,000 or higher than this.
The features that are provided in this model are very good when you see it for yourself. It houses a single, rear-mounted electric motor that can generate a total of 215 horsepower.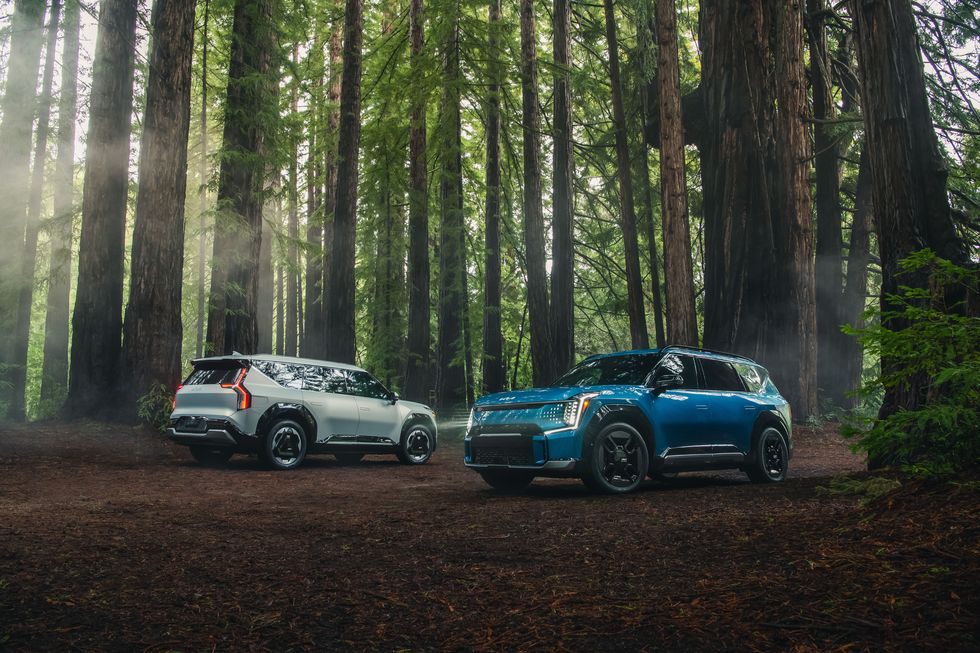 It gets this power from a 76.1-kWh battery pack that is the source of its power. The range of this car has really been revealed by EPA, but KIA claims that this version will deliver 223 miles of range.
The more high-end models of EV9 will come with a much bigger battery that has dual-motor, all-wheel-drive powertrain setups, which can generate more power. The battery that will be present in the higher models is still yet to be revealed, but it will be more than all the other trims, and it might be priced around $70,000.
EV9 Is Planed To Release Later This Year
This SUV is set to release later this year in the U.S., and Korea will be getting some of the first units. This is a very important piece of information that has been revealed about EV9, as it helps us better understand the price of what the other trims will be like.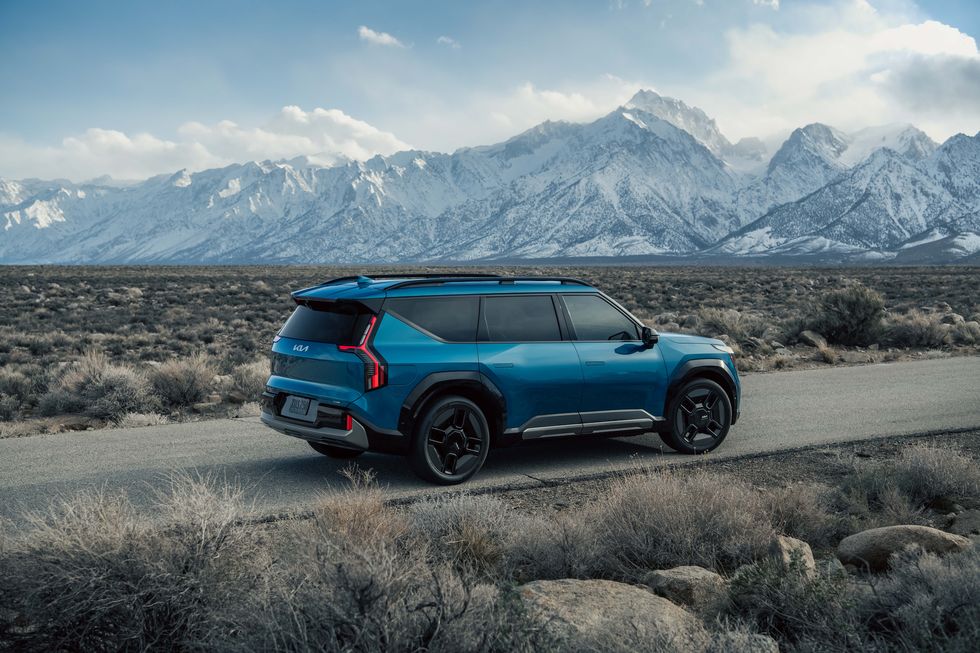 As well as other important things like whether or not it is worth the asking price. It is a very interesting time as more and more amazing electric vehicles are coming into the spotlight, and these vehicles have a very bright future ahead.