The Buell Super Cruiser 2025 has been recently unveiled at the Roland Sands Design headquarters in Long Beach, California. It's a proof of concept that captures people's attention with its thrilling demonstration of high-performance cruisers.
As great as it looks currently, changes are still anticipated before production. However, Buell Motorcycles and Roland Sands Design affirm that they will keep the motorcycle's essence intact for ultimate performance – making it stand out from everything in the market.
In fact, orders are pouring in already for this Super Cruiser due to its exceptional design and features, requiring only a refundable $50 deposit.
A Fusion of Design and Performance
The 2025 Buell Super Cruiser is equipped with a powerful 1190cc 72-degree V-twin engine, capable of astounding feats. With an impressive output of a staggering 175 horsepower and weighing just a mere 450 pounds, the motorcycle boasts exceptional power-to-weight ratio prowess that has been engineered by none other than Buell Motorcycles and Roland Sands Design.
What makes this motorcycle stand out from others is not its powerhouse engineering but also its design fusion feat. The 2025 Buell Super Cruiser displays elements borrowed from the cruiser and sportbike designs: low seat height, set-back riding position, and elongated rake that provides sleek aesthetics distinctive to cruisers. However, it also features liquid cooling for the V-twin engine along with mid-position foot controls that bring in a sportier edge new to typical cruisers.
This unique combination enables riders to experience not only exhilarating performance but also numerous customization possibilities allowing them to personalize their very own Super Cruiser.
Embracing Customization and West Coast Culture
The 2025 Buell Super Cruiser is a match made in heaven for west coast motorbike enthusiasts who have an obsession with customizing bikes. Bill Melvin, the CEO of Buell Motorcycles, understands and has expressed excitement about using customization to blend into that culture.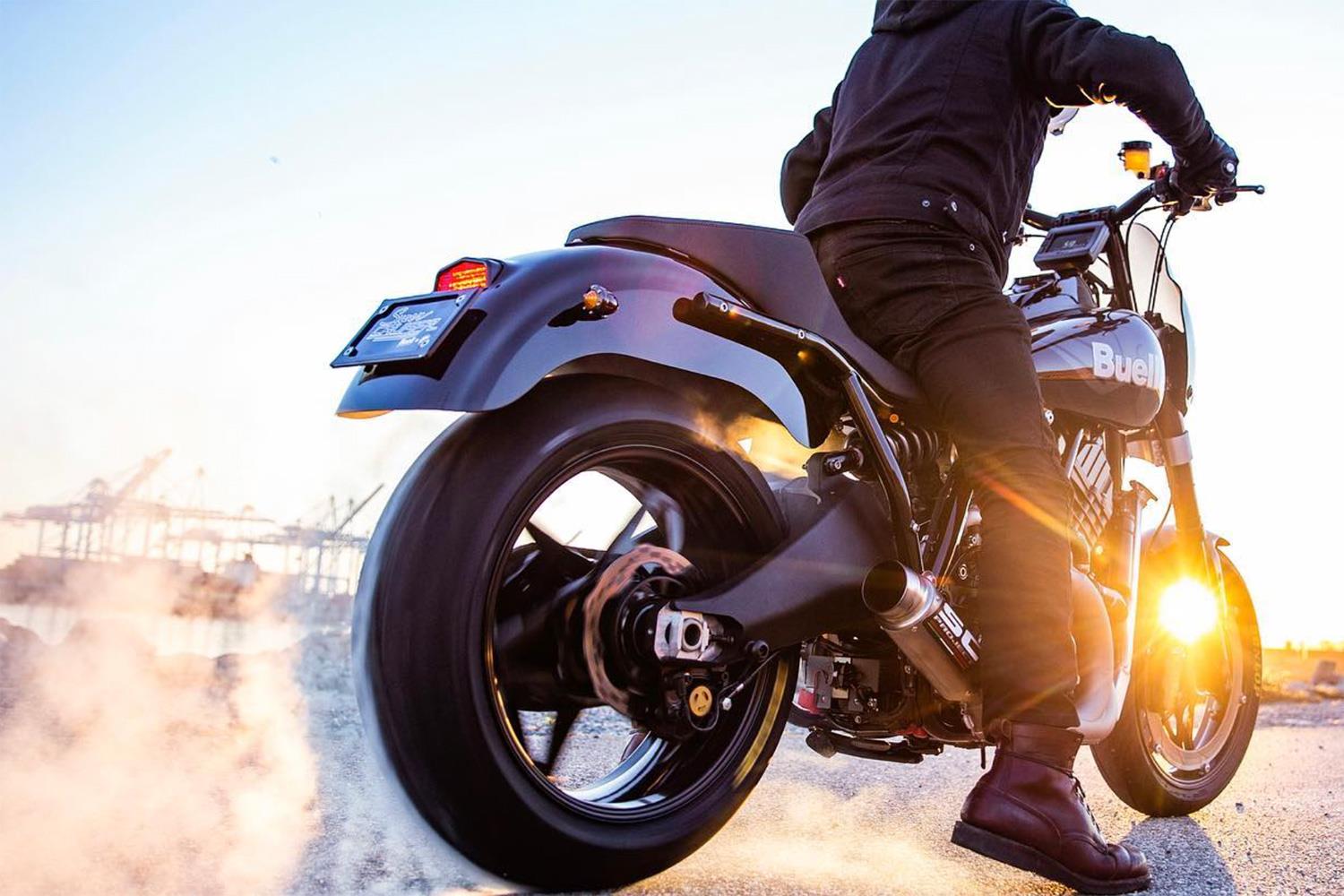 The release of the Super Cruiser onto the market is not just another cruiser; it is supposed to be one of the coolest and fastest on offer; giving American manufacturers competition against big, bulky cruisers. This new arrival marks a massive shift towards performance cruisers which attracts younger riders yearning for speed and performance in their cruiser motorcycles.
Conclusion
The 2025 Buell Super Cruiser is already creating a stir amongst motorcycle enthusiasts. This American sports company -which designs & produces sportbikes- hasn't made official announcements regarding the actual factory model or a retail price for its 2025 version; however, it's already generating immense excitement and anticipation within this group of folks.
When released as a production model, this lightweight vehicle will feature sporting elements mixed in with a traditional cruiser design. Amongst other features includes its powerful V-Twin engine that compliments intended riders' adrenaline-fueled experience by making the ride even more fulfilling than ever before.
With Buell Motors pushing innovation limits when defining performance motorcycles, there are high hopes and expectations from every dealer regarding this latest offering of theirs: the Buell Super Cruiser. Responding to market demand while altering standard industry norms – that's their plan!