Quad Bikes are the most fun and exciting vehicles. However, it is very rare to see these bikes on the road; they can be found in various activities like off-roading, desert safaris, racing, etc. These bikes are also known as All-Terrain Vehicles (ATVs). Nowadays, ATVs are made more enjoyable by adding comfort and safety features in it. Like bikes and cars, these four-wheeled vehicles are reliable, easy to handle, and stylish.
Today in this article, we will look at the Best Quad Bikes in the market. If you want to purchase one, check out the full list to know which bike is the best.
Also Read: 5 Motorbikes You Should Look Out For This Year!
Top 5 Most Astonishing Quad Bikes
We have created a list of the best five quad bikes. This list contains all the best-selling, feature-loaded, and powerful All-Terrain Vehicles. Starting with number 5, this list is in reverse order.
5. Polaris Scrambler XP 1000 EPS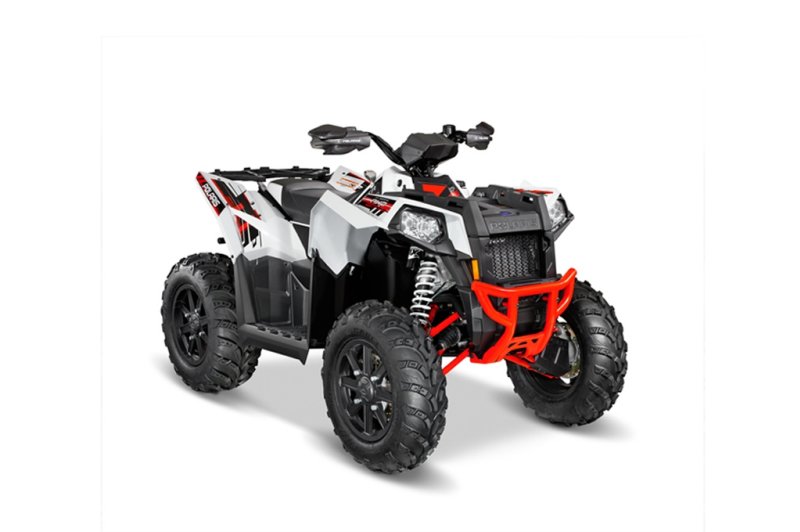 One of the best-selling and advanced ATVs is Polaris Scrambler XP 1000 EPS. It is an aggressive and powerful All-Terrain vehicle with a ProStar 1000 engine. It also comes with a 4×4 system, Electronic power steering, Active Descent Control, and more features. The price for this sporty and fun ride is $17,799.
4. Yamaha Kodiak 700 EPS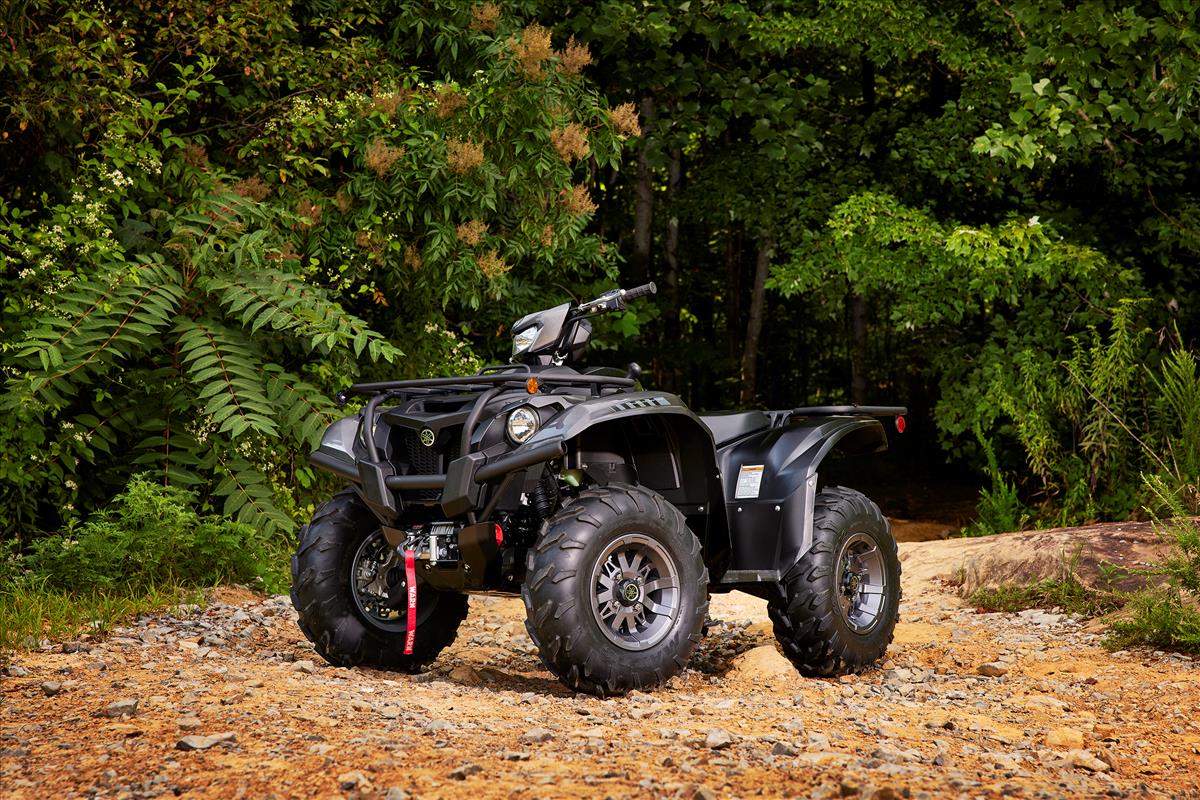 This Quad Bike is one of the best utility bikes. It doesn't only offer features for off-roading or sports, but it also offers more utility to increase efficiency. Above all, this rugged machine is made for all the tough work on a farm or in sports. Yamaha offers 686cc liquid-cooled SOHC 4-stroke engine in it. Kodiak 700 EPS comes with an On-Command four-wheel drive. Additionally, Yamaha has given a button that can switch to either 2WD or 4WD according to the need of the rider or user. Lastly, the starting price of this bike is $9,299, which can increase with the change in models.
3. Honda Fourtrax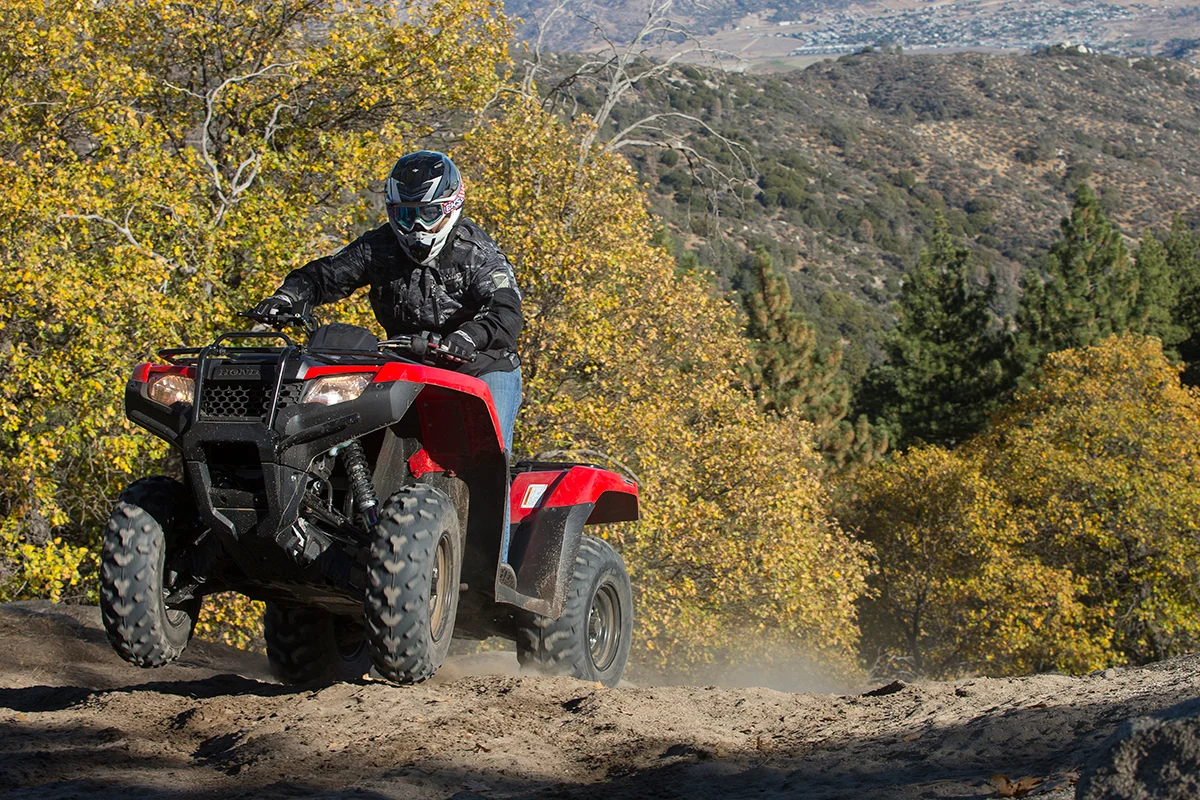 Honda has been in the market for automobiles for a long time. It has focused on building reliable and quality products. Honda's Fourtrax is an ATV that focuses on utility and performance. This bike comes with a 420cc liquid-cooled single-cylinder, 4-stroke engine. Therefore, it can generate a power of 26.6hp at 6250 rpm. It is the best-selling ATV of Honda. Hence, Honda's Fourtrax TRX420 comes for $6,599.
2. Can-am Renegade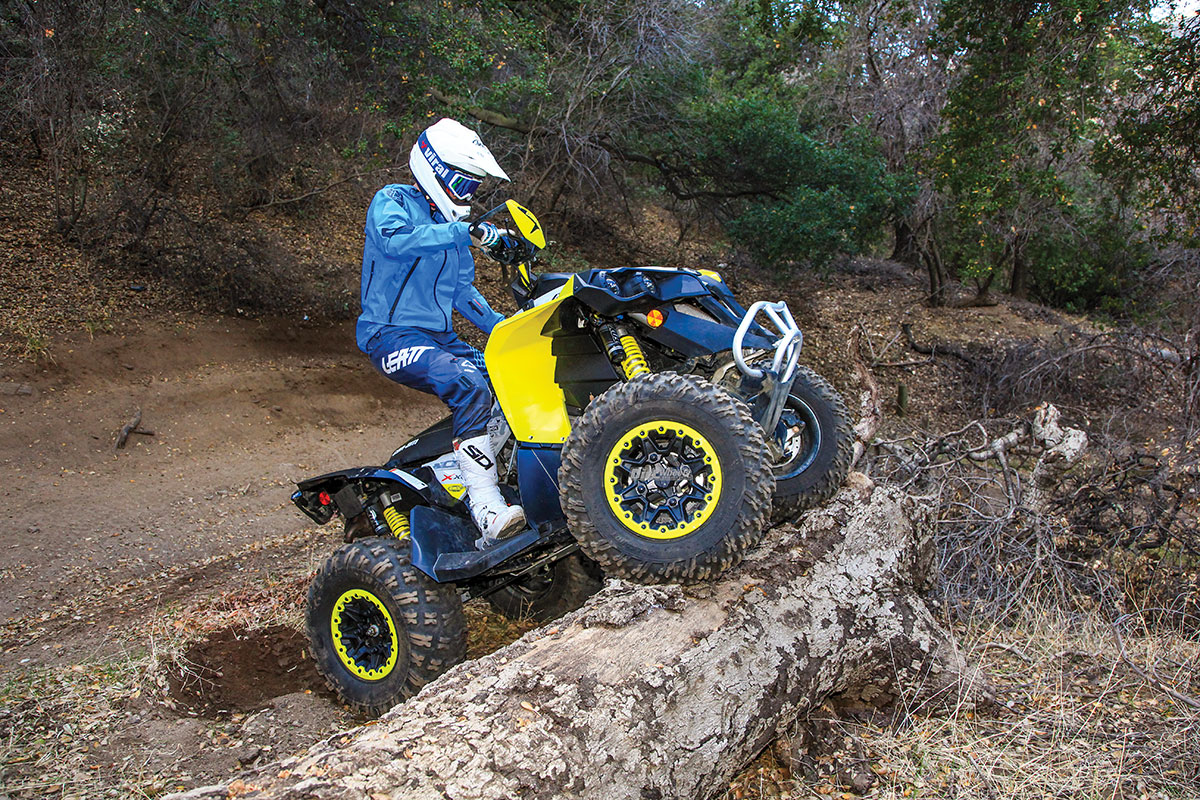 Renegade is a true adventure ATV and the most powerful one. It comes with a 1000cc V-twin engine. Hence, this engine can produce 91hp. Renegade is a full feature-loaded all-terrain vehicle. It is equipped with switchable 4WD (like the Yamaha Kodiak), tri-mode power steering, intelligent throttle control, etc. For these reasons, Can-am offers its best Quad Bike for $15,149.
1. CFMOTO CForce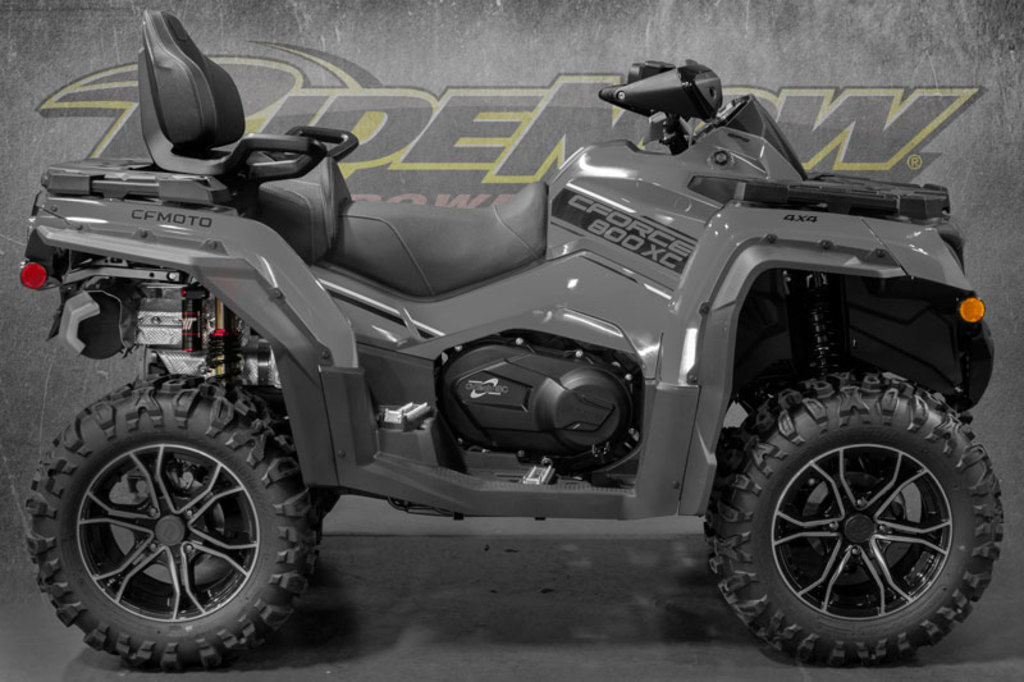 This is a more affordable and high-power All-Terrain Vehicle. This bike comes with a heavy 939cc engine, which is a competition for most ATVs. It also has power steering, a feature-loaded dash, electronic fuel injection, and more. The price for this high-quality and adventurous CForce is $9,999.
Also, Read 5 Facts About Monster Trucks That You Need To Know!
This was the list of Top 5 Most Astonishing Quad Bikes in the market to purchase in 2022. We have covered the major details of these ATVs, and we will be back with more updates.