BMW and Mercedes-Benz are pursuing distinct paths in the early stages of electrification, showcasing the varying strategies employed by these two prestigious automakers. While Mercedes has created a separate line of unique electric vehicle (EV) models under the EQ moniker, BMW has opted to integrate its EVs into the same familiar body styles as their traditional gasoline counterparts.
This approach has yielded impressive results for BMW, including the highly regarded i4 and i7 models. Now, they've taken the knowledge gained from the i7 and applied it to a more accessible EV: the 2024 i5 electric sedan.
The 2024 i5 maintains a more conventional three-box shape, contrasting with the distinctive design elements of the i7. It features single-piece headlights flanking appropriately sized kidney grilles, and its overall appearance is more in line with the traditional aesthetic of BMW sedans.
Interestingly, the i5 appears more compact despite being larger than its predecessor, with an increase of 3.8 inches in length, 1.3 inches in width, and 1.4 inches in height.
The interior of the i5 closely resembles that of the i7, a model widely praised for its cabin design. It includes a 12.3-inch digital gauge cluster and a 14.9-inch infotainment touchscreen, both of which are seamlessly integrated under a single glass panel.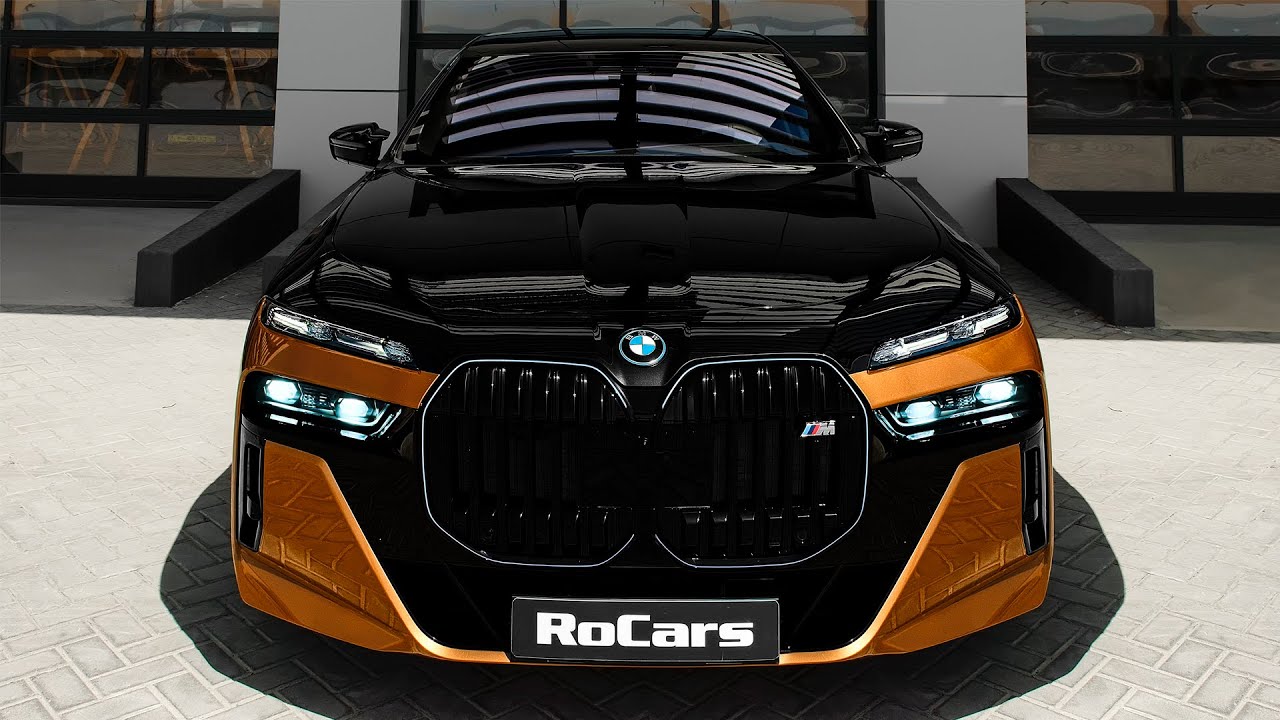 The interior illumination with ambient lighting adds a touch of luxury and elegance. Unlike some of Mercedes' offerings, the BMW's interior feels more open and spacious, providing a comfortable environment for its occupants.
BMW's approach to powertrain options is known for its complexity. The i5 is no exception, featuring an intricate power output system. The rear-wheel-drive i5 eDrive40 boasts a single motor producing 308 horsepower and 295 lb-ft of torque. However, in Sport mode, the horsepower increases to 335, and torque can be further boosted to 317 lb-ft via the Boost paddle or launch control.
This translates to a 0-60 mph time of around 5.0 seconds. The all-wheel-drive M60 model is even more powerful, with a normal output of 510 horsepower and 586 lb-ft of torque, surging to 593 horsepower in Sport mode, or 605 lb-ft with Boost or launch control, achieving a 0-60 mph time of 3.3 seconds.
Two models with distinct personalities further differentiate the i5 lineup. The eDrive40 emphasizes comfort, providing a smooth and luxurious ride on various road surfaces, and features standard air springs at the rear and coil springs up front.
The M60, on the other hand, delivers an exhilarating driving experience with its more potent acceleration and slightly firmer suspension, making it the choice for those seeking a sportier ride.
Both i5 variants share the same 81.2 kWh lithium-ion battery under the body, offering an impressive charging capability. The EV can charge at up to 11.0 kW through a 240-volt Level 2 charger, with a peak DC charging rate of 205 kW, which allows the battery to go from 10 to 80 percent charge in just 30 minutes.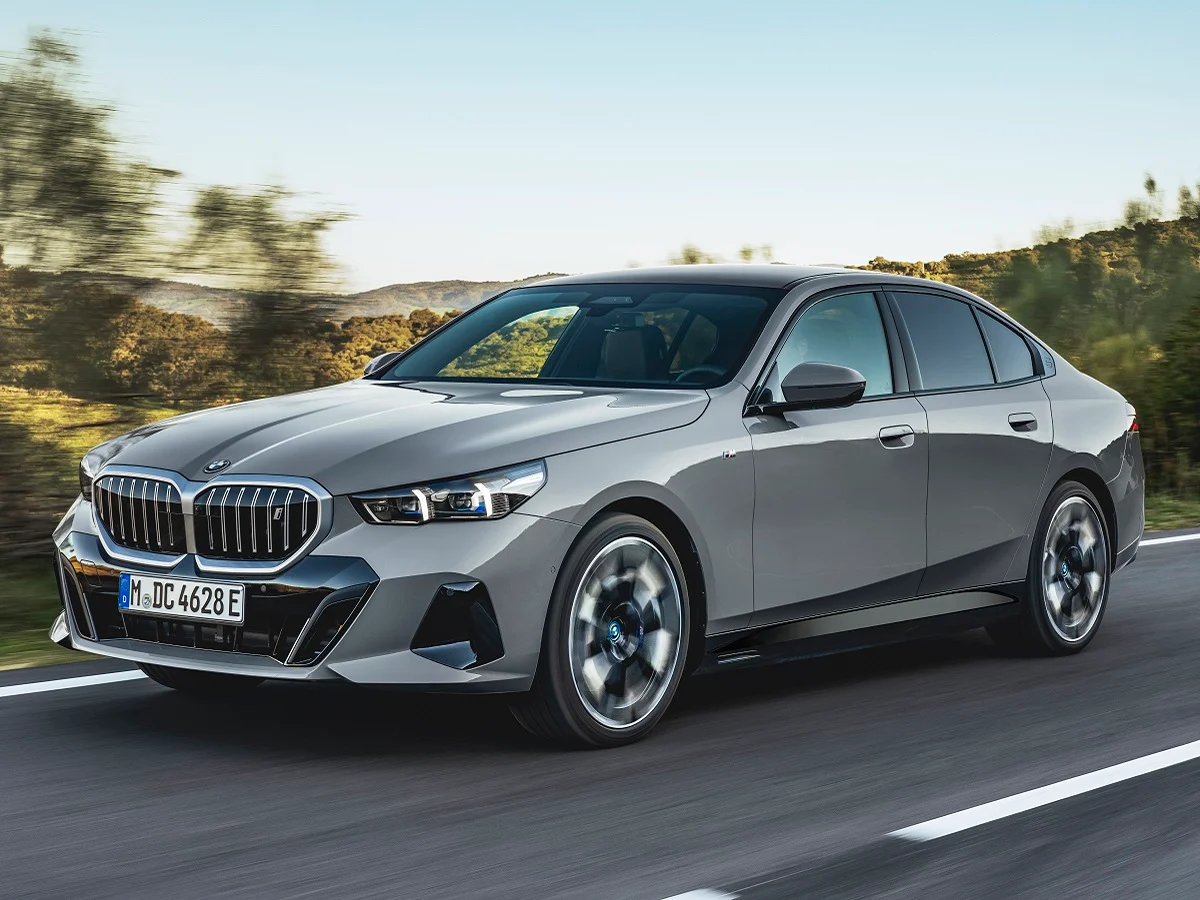 The i5 eDrive40 boasts an estimated EPA range of 270 to 295 miles per charge, while the sportier M60 offers a slightly reduced range of 240 to 256 miles, depending on tire choice.
The i5 also introduces a Max Range mode that limits motor output, reduces top speed to 56 mph, and disables climate control to help drivers maximize their range in certain situations.
BMW has made strides in optimizing its charging software to achieve high charging rates, even at higher states of charge. They've aimed to compete with EVs featuring 800-volt architectures, and this is a development to watch.
In summary, the 2024 BMW i5 showcases BMW's commitment to producing high-quality, mainstream EVs. With two distinct models catering to different driving preferences, it offers a compelling option for those looking to transition to electric mobility without sacrificing the familiar comforts associated with BMW.