Chevrolet is back with a new generation of their powerful pickup truck. This new variant includes multiple variants and offers some amazing off-road capabilities. 2023 Chevrolet Colorado is expected to be launched in 2023 as the production will start in the early months of 2023. Chevy has added trims in this lineup for more off-road capabilities. Chevrolet Colorado is a compact size pickup truck. First, Colorado went into production in 2003. This new generation of Colorado will be the third generation. In this article, you will read about different variants and their specifications.
Also Read: 2024 Chevrolet Blazer: Electric SUV
The Base Trim Of 2023 Chevrolet Colorado – WT
The first variant in the lineup of Colorado is the WT. This trim is equipped with all the basic features and an engine. WT stands for the "Work Truck." This pickup truck will get a raw look with 17-inch tires, no alloys, plastic bumpers, mirrors, and door handles. It is equipped with a less powerful engine than other trims. Chevrolet has offered a 2.7-liter four-cylinder engine. This engine can produce 237 horsepower and 259 pound-feet of torque. Also, the four-cylinder engine is paired with an eight-speed automatic transmission and has a rear-wheel drive setup.
Thus, you can upgrade these specifications at an extra cost. It can be upgraded to four-wheel drive with a 310 horsepower and 390 pound-feet torque engine. This entry-level Colorado is expected to be launched at $25,435. It will be an affordable pickup truck with Chevrolet and General Motors reliability.
Second Variant- LT
Next up is the LT trim. This trim will get few changes in comparison with the base variant. The exterior offers better looks. It comes with body-color bumpers, mirrors, and door handles. Colorado LT also gets alloy wheels. Although this variant also comes with a rear-wheel drive setup and the same engine specifications. LT can be upgraded to a powerful and better engine like the WT. The LT variant looks more muscular than the base variant.
Next Variant- Trail Boss
Trail Boss is the new variant offered in the lineup of Colorado. It provides a lot of off-road features. Just like WT, the exterior looks of Trail Boss also include black plastic bumpers, mirrors, and door handles. Although, Trail Boss comes with a better and more powerful engine. The engine TB can produce up to 310 horsepower and comes with a four-wheel drive. Trail Boss comes with multiple drive modes to fit perfectly with the terrain. This pickup also features hill descent control. This trim is like the WT variant but has more power and off-road capabilities.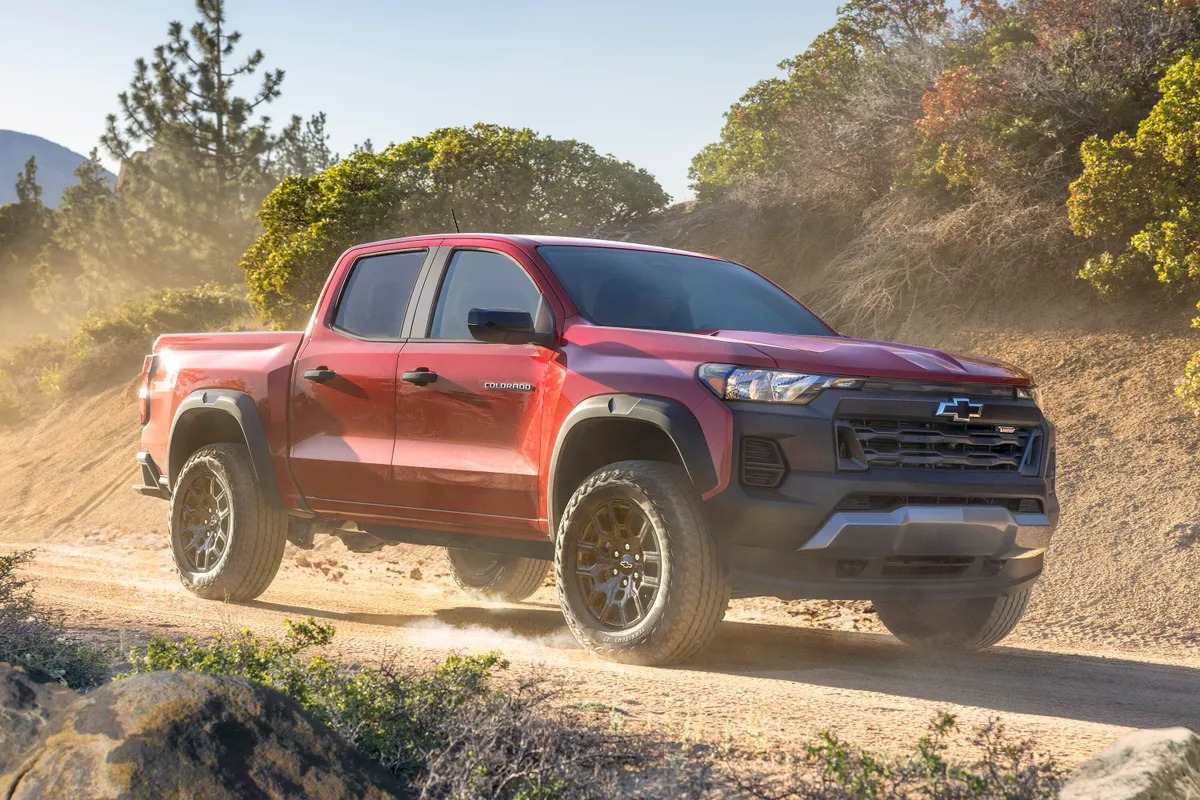 Next In The Lineup Is- Z71
Just like the Trail Boss is built on WT with more power, this truck is built on the LT version. It adds more power and better performance to the LT trim of Colorado. Also, it adds more off-road features to assist the pickup in difficult terrains. This truck comes with 20-inch alloy wheels and LED lights. These two additions make it look more tough and functional. Additionally, Chevrolet has offered an under-car camera, heated mirrors, and cruise control.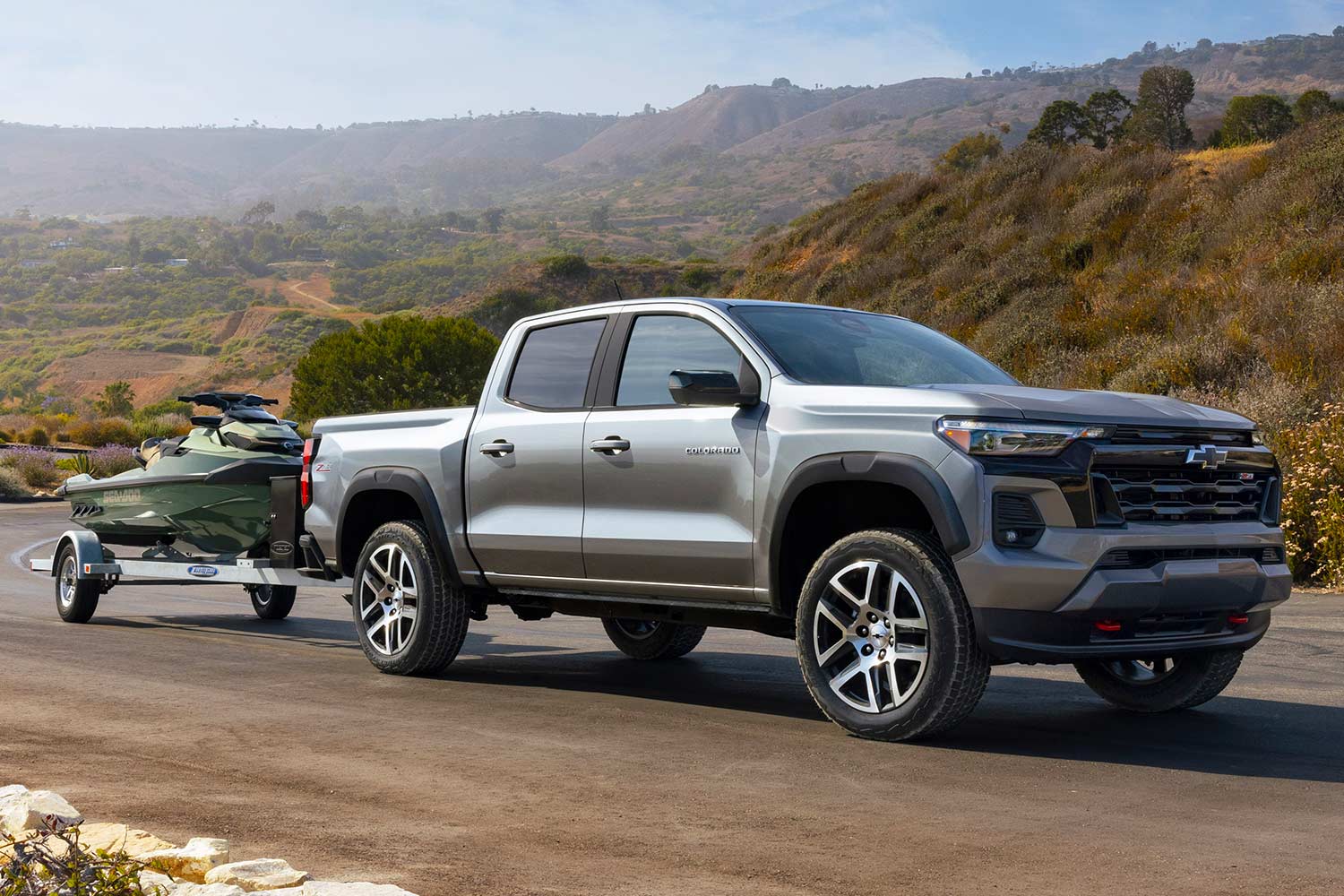 Also Read: Chevrolet Corvette 2023 Is A Sheer Beauty!
The Top Variant Of The 2023 Chevrolet Colorado- ZR2
It is the high-end model of Colorado. Chevrolet has offered all the features and the best engine in this variant. ZR2 comes with better ground clearance and a tough-looking body. ZR2 Colorado gets the best engine in the lineup. This engine can produce 310 horsepower and 430 pound-feet of torque. Moreover, the interior is more functional and comfortable. It has heated front seats, tilts, a telescopic steering wheel, and dual-zone climate control.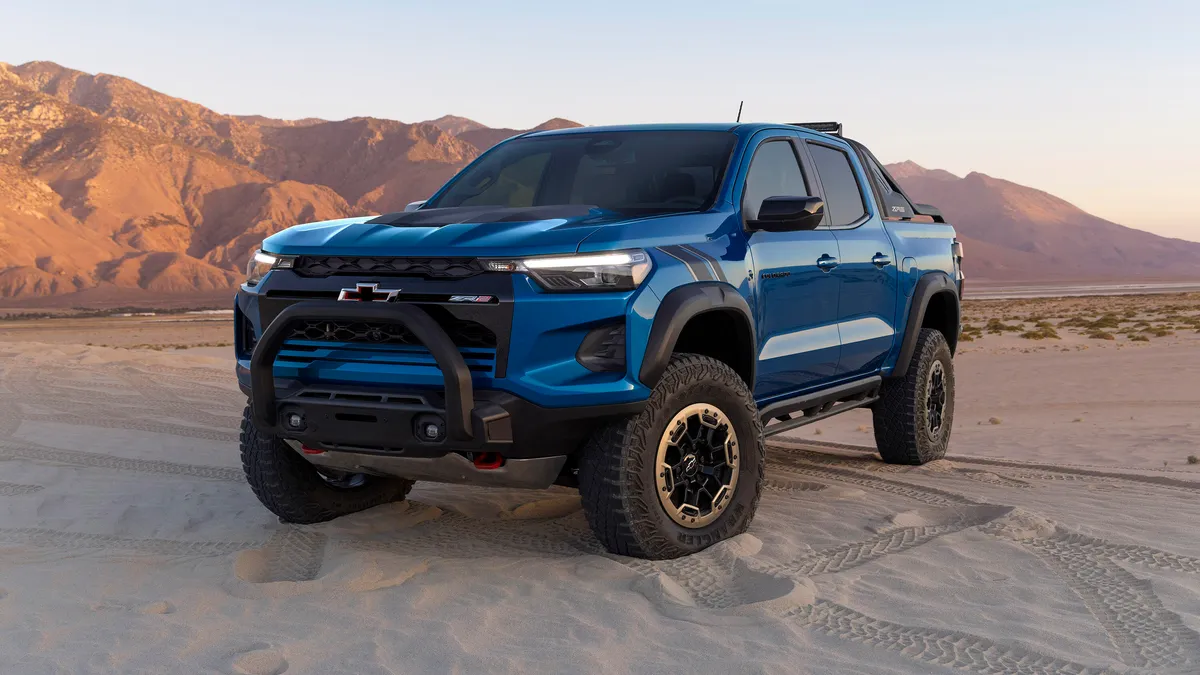 These were the different variants of upcoming Colorado. We will cover a detailed review after the launch of the 2023 Chevrolet Colorado. Until then, keep reading more articles on DaxStreet.