Toyota Supra is an iconic car by the Japanese automaker. Some people believe that Toyota Supra is overrated. There could be many possible reasons behind their assumptions, and today we will focus on these. Before that, learn more about the Supra. It is not just another sports car. Supra lays the ground for Toyota's race car. The way we just described Supra in one line, it is clear that this car is special, and also, some people may think we are just obsessed with it. Supra was launched for the first time in 1978. Since then, it has been one of the favorite cars of many car enthusiasts. Supra is a Latin word that means to go beyond. The hype is created in the name itself. Although, Supra stands on the value of its name. Over time, Toyota has showcased why Supra is one of their best race cars.
Recently, Toyota launched its new generation of Supra. The latest model of Toyota is 2022. It comes with a turbocharged 2.0-liter four-cylinder engine which produces 255 horsepower. This engine is standard on the base model. An upgraded base engine version is the turbocharged 3.0-liter six-cylinder, which generates 382 horsepower. The latest generation of Supra comes with a price tag of $51,540. Now, let's talk about why Supra is an overrated car for some.
Also Read: Toyota And Subaru's Relationship Is Growing Stronger
1. Supra Is Overpriced
The latest generation of Toyota Supra comes with a starting price of $43,190. Also, It ranges up to $63,280 for the special edition. According to people, and we also believe the same that it is a bit overpriced. You can get some other affordable options as well. For example, Nissan GTR and Ford Mustang. These two cars perform better than the Supra, and it is available at a cheaper price tag. However, it is one of the best reasons to identify the hype for this car. Due to all the fame and hype, the price has increased over time.
2. It Produces 1000-hp, But It Doesn't
What? Yes, you read that right. Toyota Supra claims to handle 1000 horsepower. However, it doesn't bring along a 1000-horsepower engine. You can upgrade it to produce 1000-hp, but it will require a lot of dollars as an investment. As a result, Supra charges you a big bill. Due to all these extra charges, it doesn't feel worth the thousand horsepower. Therefore, we can say that it does not produce a thousand horsepower.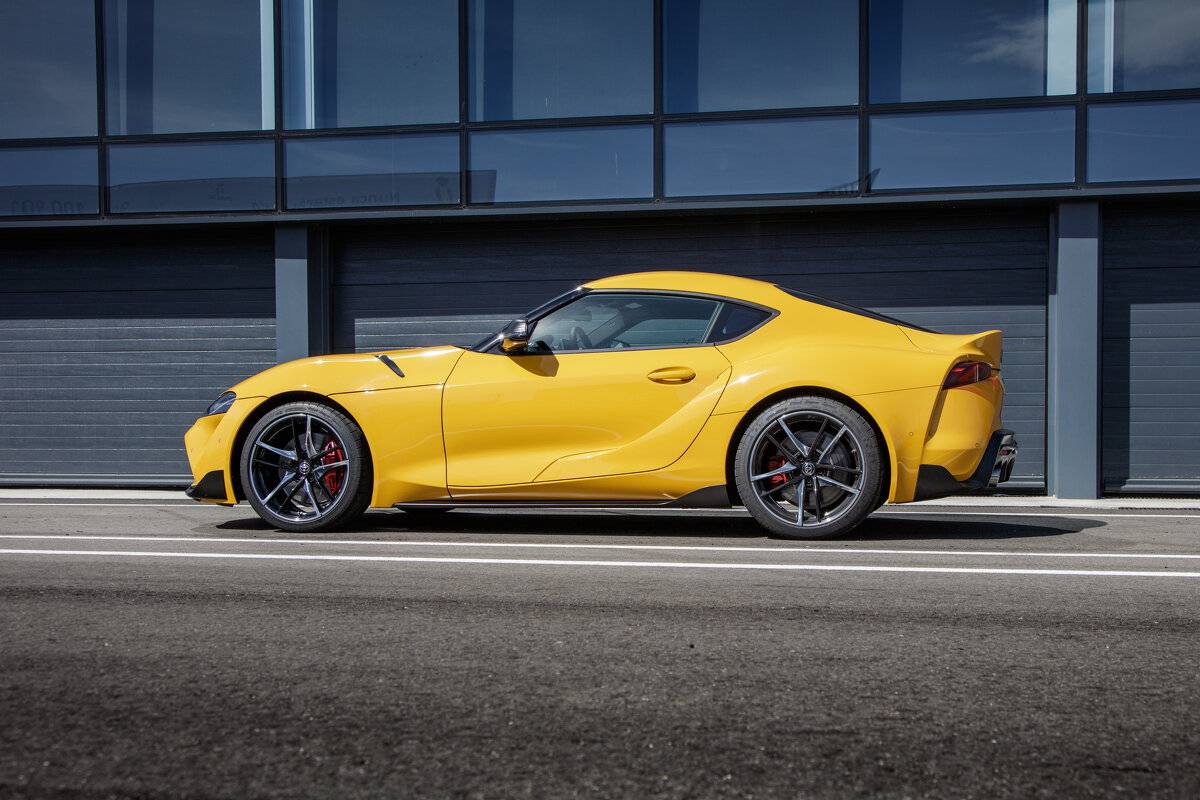 3. Gained Popularity From Films
Toyota Supra was featured in a lot of films. One of the most famous movies where this sports car was shown is Fast and Furious. Supra got the title of Japanese Beast. It was first featured in the first part of the franchise. Subsequently,  it was displayed in 2 fast, two furious. Supra was also seen in famous racing games like Need For Speed. Since then, Toyota's sports car, Supra, has been hyped.
Also Read: Toyota GR86: 10th Anniversary Edition Revealed
These were a few reasons Toyota Supra seems to be overrated. Well, what is your opinion? Do let us know in the comments section.