The two American off-road vehicles have so much power that it is difficult to choose which drive is better. The Ford Bronco Raptor and Ram 1500 TRX are the two great powered vehicles that choose to be on the personal list of many car enthusiasts. Although Ford Bronco Raptor and Ram 1500 TRX are from different segments, Bronco Raptor is a compact SUV, and the Ram 1500 TRX is a pickup truck. However, these two vehicles perform very well in difficult terrains.
Ford Bronco is a compact SUV that was first released in 1965. Then this vehicle was discontinued in 1996, and Ford released it in 2021. Due to the high demand in this segment, Ford relaunched its off-road SUV. On the other hand, Ram introduced the 1500 pickup in 2019. TRX is a much more efficient and off-road-oriented variant of the Ram 1500.
Also Read: 2023 Ford Maverick: All-New Tremor Package
2022 Ford Bronco Raptor
Raptor is one of the best off-road vehicles available in the market. Ford introduce the Raptor range for Bronco in the latest generation. Bronco Raptor gets a twin-turbo 3.0-liter V6 engine, producing 418 horsepower and 440 pound-feet of torque. This engine is paired with a ten-speed automatic gearbox. Raptor is based on a four-wheel drive with all-terrain type modes. Bronco Raptor takes 6 seconds to hit the 60mph mark. Raptor comes with removable body panels, enhancing the off-roader's looks. Ford has given a 12.0-inch touchscreen infotainment system that provides wireless connectivity to the vehicle.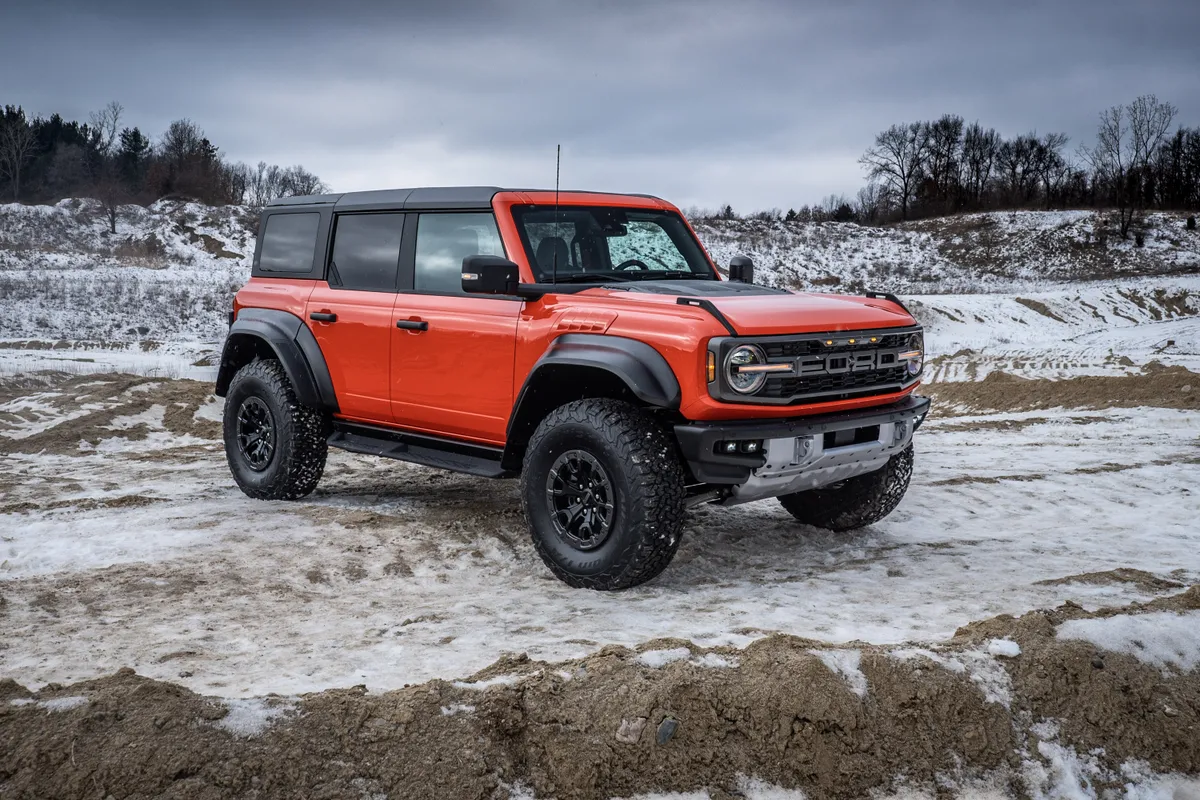 2022 Ram 1500 TRX
The all-new powerful Ram 1500 TRX is another addition to the Ram 1500 pickup truck series. TRX is just a bulkier version of Ram 1500. It adds more power and has increased acceleration compared to the base 1500 truck. Ram 1500 TRX gets a supercharged 6.2-liter Hemi V-8 engine. It is also known as the Hellcat engine. This engine produces 702 horsepower and 650 pound-feet of torque. It is paired with an eight-speed gearbox which transfers power to all the wheels. The Ram truck hits the 60 mph speed from a still position in under 3.7 seconds. Also, this pickup truck gets a maximum towing capacity of 12,750 pounds.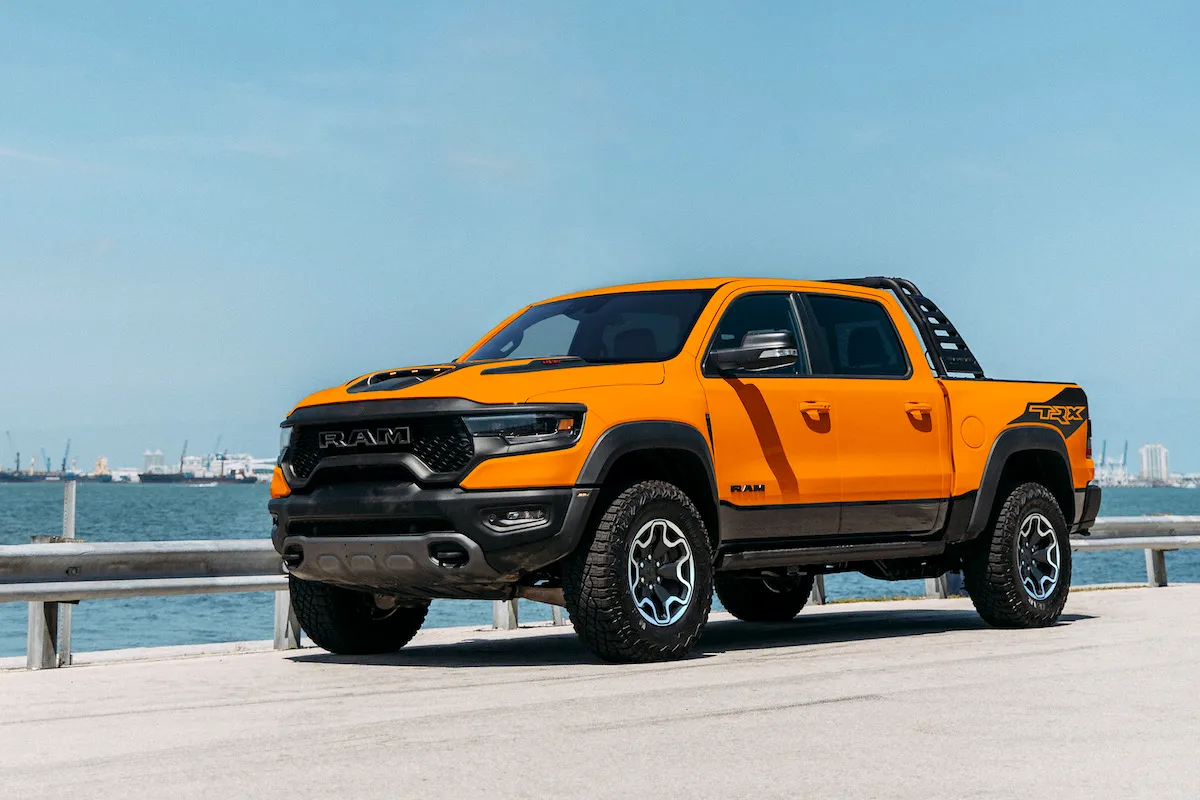 Comparison: Ford Bronco Raptor vs Ram 1500 TRX
This comparison is impossible because both the vehicles are from different segments. Although these vehicles deliver amazing off-road experience, so we will compare these two vehicles based on their off-road ability. When it comes to off-roading, we have to start with the dirty and muddy terrains. Ram offers great stability and handling in such situations, whereas the Raptor is offered a less stable wheelbase.
Although Bronco Raptor is also a great off-roader in front of Ram, it is lacking behind in the tough terrains and coming up to the next factor, handling the rocks. Ram offers a 30.2-degree approach, 23.5-degree departure, and 21.9-degree break-over angles. On the other hand, Raptor comes with an approach angle of 47.2 degrees and a departure angle of 40.5 degrees. In this case, Raptor provides a great ground clearance and departure angle, which promotes better drive on the rocky terrains.
Also, Read 2023 GMC Canyon AT4X: Launch Date Revealed
Overall, this comparison leads to better knowledge about which vehicle can ride better on which terrain. Both vehicles offer different ranges and mobility, allowing you to choose any of them.