The Czech manufacturer Skoda has recently unveiled its new logo. The logo comes with a new modern design with the concept Vision S SUV, it is said to be the biggest change in Skoda's identity in the last 30 years.
Skoda has confirmed that they will not use the flying wing logo on the bonnet. According to the automaker's strategy 2030, they mainly focus on electrification and digitalization. The brand's new logo and identity adapt to these two trends with a new, simpler logo in two-dimensional graphics. The new logo is typographic and more expressive.
There was a small team of employees that worked on the brand's logo, but they had support from the entire company. They received a total of 165 design proposals when the process of the logo began. They shortlisted three options from the entire list, and it took one year to finalize the new brand logo. It will be easier for the brand to be recognized for the brand on displays and print products compared to the existing three-dimensional design.
Brand's New Logo
the Skoda brand new logo is the wordmark of the brand. The Logo Skoda is in a new bespoke font that will be written on the boot lid of the car. The logo will appear on the rear of the car as well as on the front. It will be present in the future cars of the Skoda. Skoda logo designers also.
The new brand logo features two shades of green, emerald and electric. Logo designers also incorporated the caron S in the new logo, which signifies S in Skoda and is pronounced differently, it is pronounced 'Shkoda' in Czech.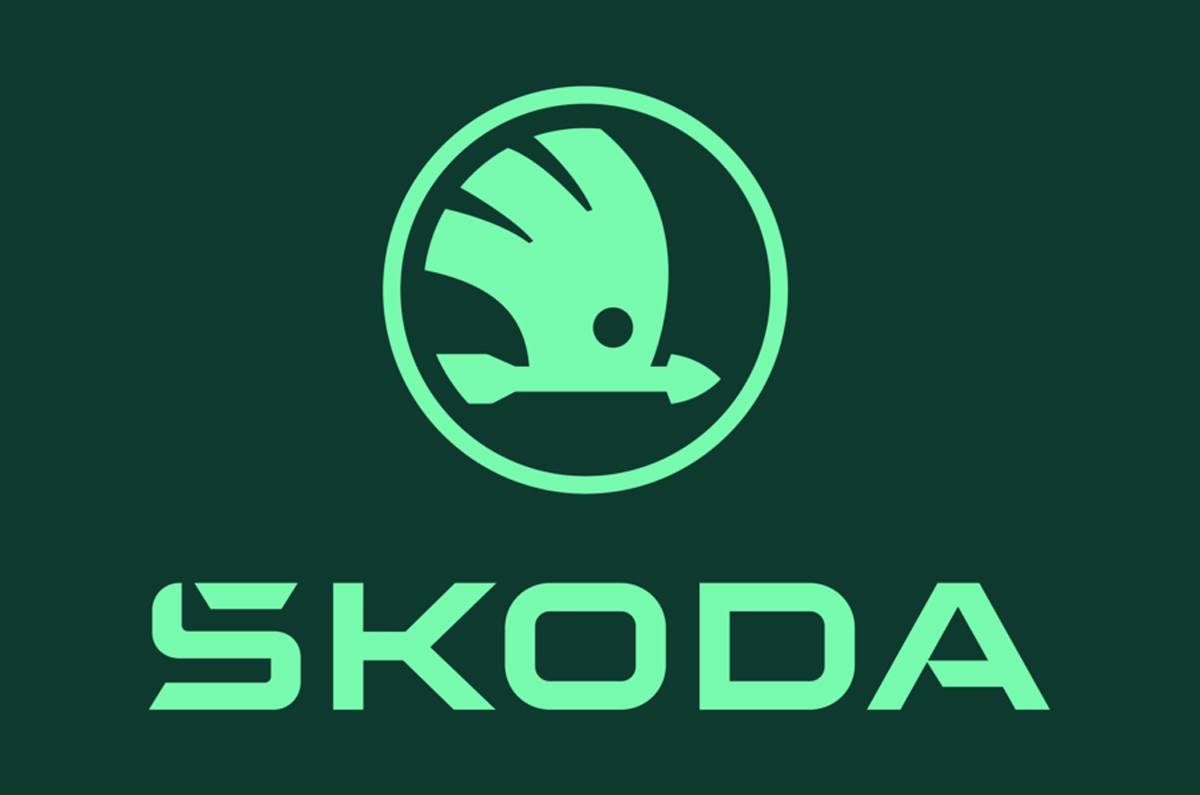 So what will happen to the old winged arrow logo? Skoda has dropped the longstanding flying arrow logo from the car's rear. Skoda has worn a new 2D look for its classic winger arrow logo. The logo  will feature a flat look and will be used for all marketing activities,
Upcoming cars with new design
The new logo will appear on new Skoda models in 2024. the next generation Skoda Superb and Skoda Kodiaq models will be announced next year, it is expected that they will be the first ones to wear. It is also confirmed that electric seven-seat SUV, hatchback, and compact crossover will also be the cars to use Skoda's new design language, which is set to arrive before 2026.
Skoda showed its redesigned logo with the new Vision 7S Concept SUV.