Rolls Royce, Bugatti, or Mercedes, every automaker, make an extremely fantastic car according to their vision. These automakers did not disappoint us when it came to the luxury part and styling of the car; they also offered the best vehicles in the world. These automakers have made their public persona as the top dogs of the supercar and hypercar industries. The most expensive cars in 2022
1955 Mercedes Benz 300 SLR(Uhlenhaut coupe)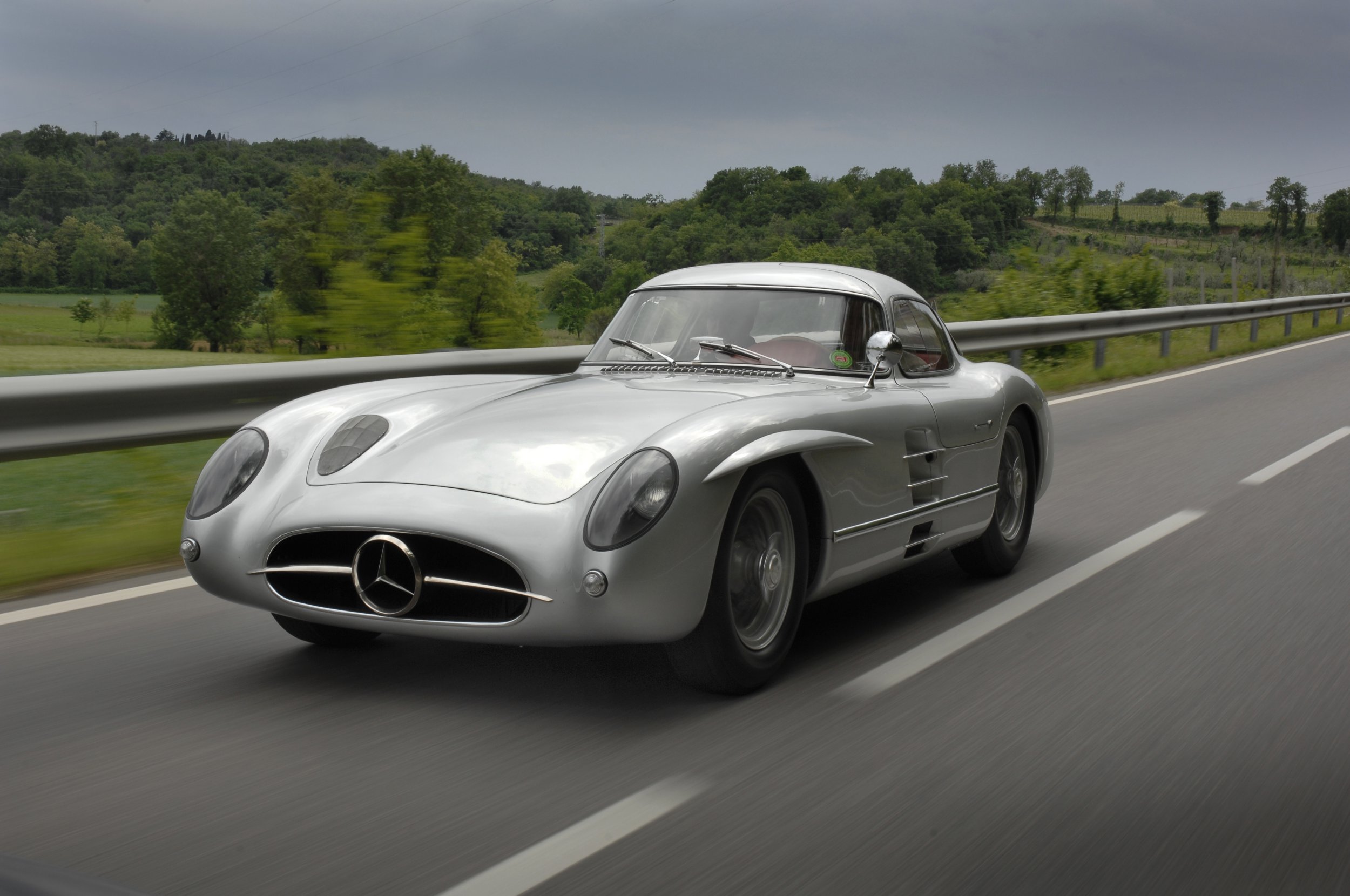 This luxury car is worth $142 million during an auction at the Mercedes Benz museum in Stuttgart, Germany. The 1955 Mercedes Benz 3000 SLR is the most expensive car amongst expensive cars, and its price tag is a new world record for any other vehicle. Mercedez made only two 300 SLR Uhlenhaut Coupes, and it was named after their chief engineer, Rudolf Uhlenhaut. 300 SLR features a silver stunner with gullwing doors and shiny exhaust pipe from its right side. It has a straight engine capable the taking the car to 288 kph.
The car has the powertrain architecture of an Internal Combustion engine, with two seats and two doors. The Internal combustion engine (ICE) drives the vehicle's rear wheels. It's a rear-wheel drive with five gears manual transmission. Inline position cylinder with eight cylinders. 310 horsepower at 7400 rpm and 311 Nm @ 5950 rpm Torque.
1963 Ferrari 250 GTO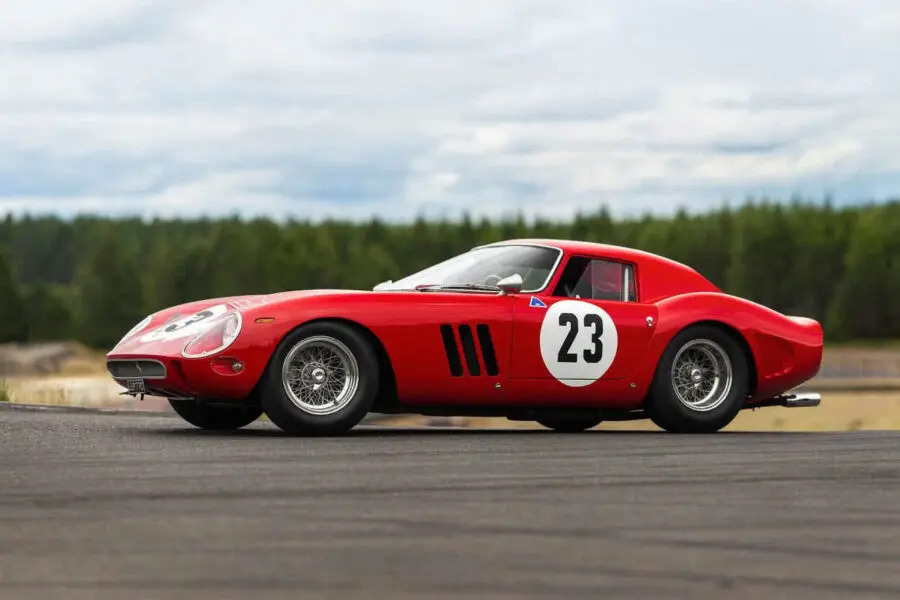 With a maximum speed of 254 kmph, the car is worth $70 million. Ferrari 250 GTO is the GT car produced by Ferrari, and it was powered by Ferrari's Tipo 168/62 Colombo V12 engine.
The car has a coupe body with rear-wheel drive and five manual transmission gearboxes. Its engine produces a maximum power of 300 PS (296 bhp – 221 kW) at 7500 rpm, and it has 294.0 Nm (216 lb. ft) at 7500 rpm maximum torque.
The company also added V12 cylinders and 6 Weber 38 DCN carburetors fuel systems.
This car moves from 0 to 60 mph in just 6.10s. No wonder it is the second most expensive car in the world. Regarding Ferrari 250 GTO, its predecessor is the 1961 Ferrari 250 GT SWB 'SEFAC Hot Rod,' and its successor is the 1964 Ferrari 250 GTO '64.
Rolls-Royce Boat Tail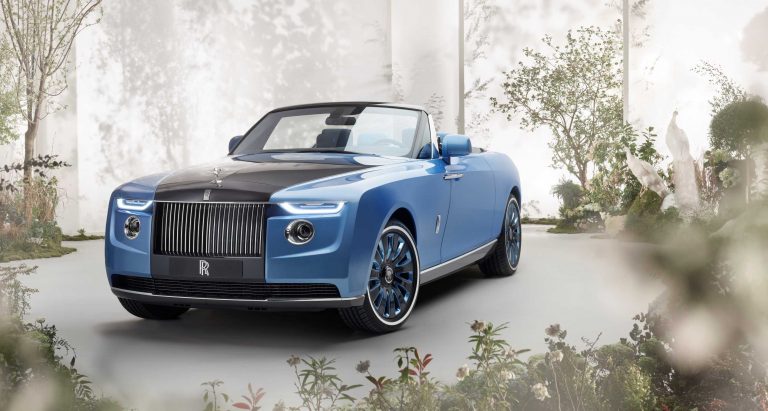 The new rolls Royce boat tail car is quite exquisite, costing $28 million. The boat tail proves that quality and quantity can work together without overshadowing each other.
Roll Royce boat tail was designed as a coach-built model, and it has been derived from J-Class yachts. The original 1932 Rolls-Royce Boat Tail.
The new boat tail uses Rolls-Royce's new Architecture of Luxury platform and the 563bhp 6.75-litre twin-turbo V12 engine from the Rolls-Royce Phantom. This rolls Royce runs on a 1000W electric motor, reaching a top speed of 20km/h – slightly less than the actual Boat Tail's top speed of 341km/h. and the new model should run on a 6.75-liter V12 engine that makes 563hp/850Nm.
 Buggati La Voiture Noire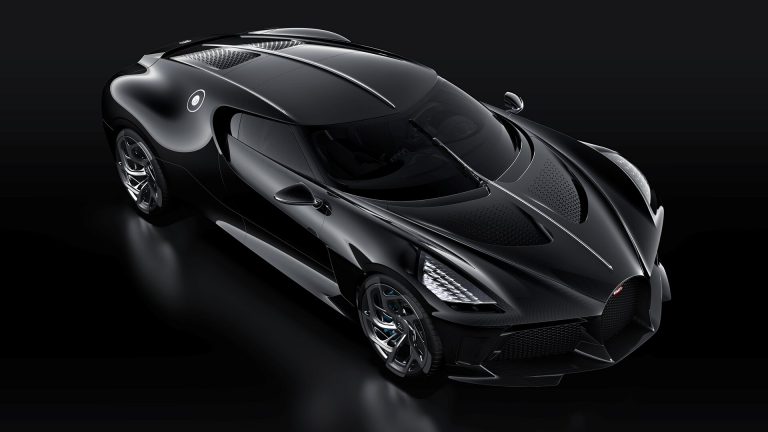 Buggati La Voiture Noire worth $18.7 million. It comes with the quad-turbo 8-liter W16 engine with a 7-Speed Dual-Clutch transmission, and the W16 engine is two VR8 engines. The car produces 1479 horsepower and 1600 newton-meters of torque, and six exhaust tips. The car's top speed is 260 mph (420 km/h). It has radical wheels and moves from 0-60 in under 3 seconds. The car's name translates to the black car because the car was an inspiration by the car that disappeared at the beginning of WWII.
Its body will look like a solid sculpture, and it can hold more lateral G force than any other Bugatti.
Buggati Centodieci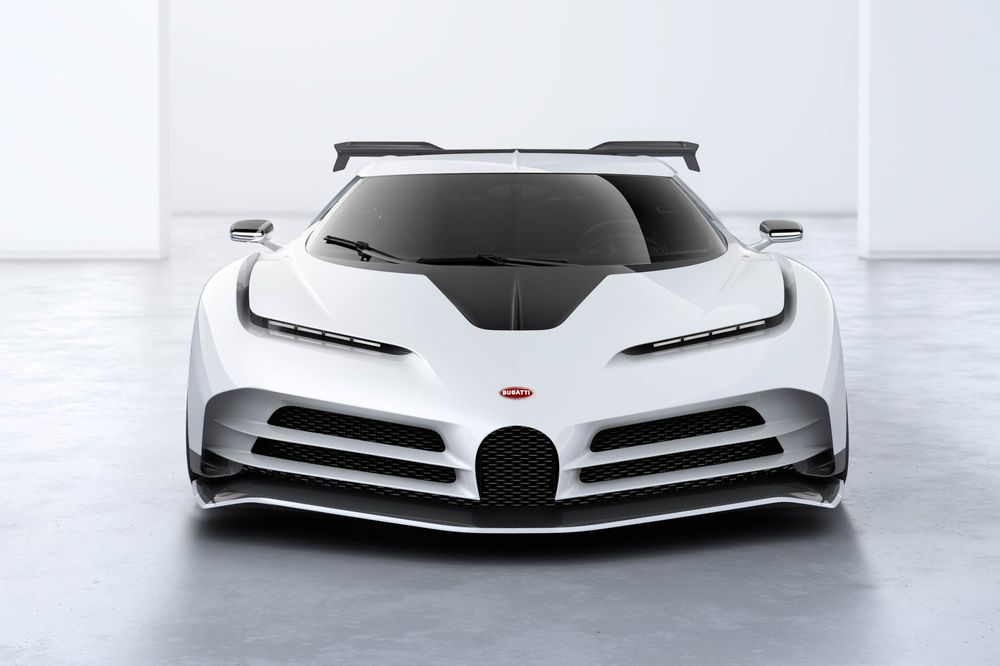 Bugatti debuted the Buggati Centodieci car in pebble beach car week, priced at $9 million. This rare car is built on Bugatti's 110-year excellent design and performance tradition. This Buggati Centodieci is based on Chiron but has an all-new body that evokes the spirit of the EB110SS supercar. The same 8.0-liter quad-turbo W16 engine powers this Bugatti, but it can produce more power to 1,578 hp. Torque remains the same at 1,180 lb-ft; seven-speed dual-clutch automatic transmission and all-wheel-drive system. This Bugatti is limited to Centodieci and is limited to ten pieces; that is why it is called one of the rarest cars in the world.
Mercedes Maybach Exelero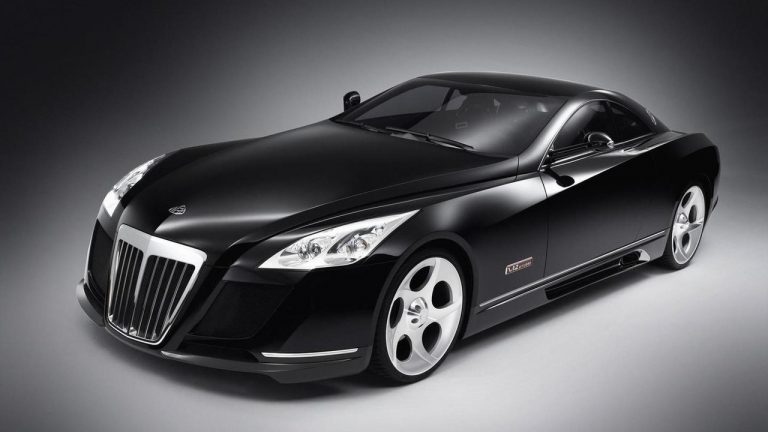 The Mercedes Maybach Excelero is worth $8 million, but today it would cost more than $10 million. This car was created in 2004 and produced in 2005. this car has a 5.9 L Twin-turbocharged V12 engine generating a massive amount of power of 700 PS at 5000 Rpm and 752 ft-lb of torque at 2500 Rpm. This Mercedes can reach a top speed of 351 km/h, and its acceleration moves the car from 0-100 km/h in just 4.4 seconds. It is powered by a 5G-Tronic automatic transmission, with two spoilers on each side of the boot. More interestingly, this luxury car is that there is only one car in the whole world.
 Buggati Divo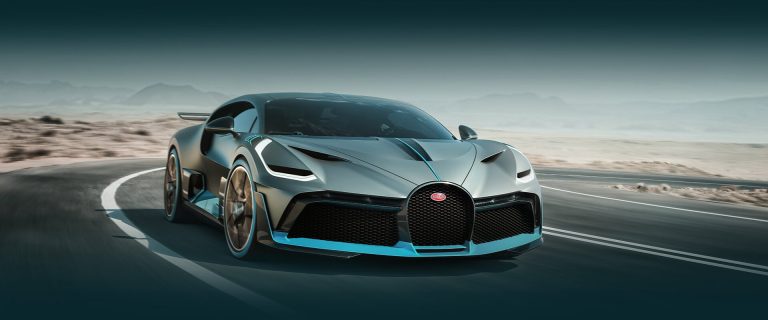 There are only 40 pieces of Bugatti divo, and it is worth $5.8 million. It is an all-wheel drive hypercar with an 8.0-liter W-16 engine with four turbo charges that develop a mere 1500 horsepower.
Bugatti claims that the Divo will accelerate to 62 mph in just 2.4 seconds. It comes with seven-speed dual-clutch automatic transmission. It also offers safety features anti-locking braking system, front and knee airbags, stability control, and much more, instead of features like high-tech driver assistance and a current infotainment system with LED screens. It also comes with a great sound system from Accuton. Divo is similar to Bugatti Chiron, which shares the same powertrain. Divo earned EPO ratings of 9 mpg in the city, 14 mpg on the highway, and 11 mpg combined.
 Koenigsegg CCXR Trevita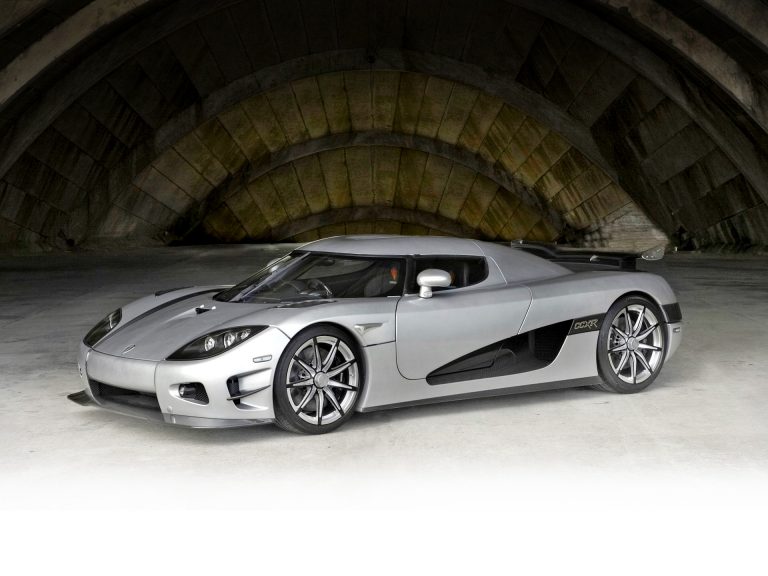 Koenigsegg CCXR Trevita is a limited edition luxury car priced at $4.8 million. This special edition of the now-retired CCXR comes from Swedish, meaning "three whites. It is the Series Production Car Koenigsegg V8 w/Dry Sump Lubrication engine. powered by 759.1 kW / 1018 bhp @ 7000 rpm with 1080 nm / 796.6 ft lbs @ 5600 rpm torque. It is rear-wheel drive with a six-speed manual with an optional paddle shift and Dual Plate Clutch. Koenigsegg created a specially coated fiber solution for its program that converted the fibers from black to silver silvery white. The company planned to be a three-piece limited edition, but its white carbon fiber made it difficult and time-consuming to produce.
 Lamborghini Veneno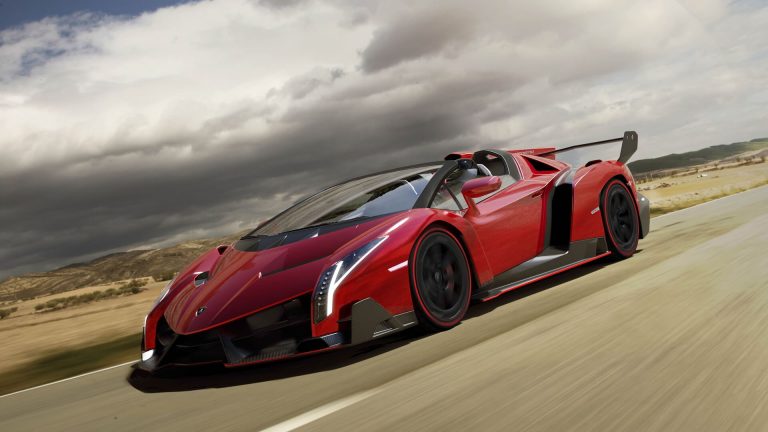 Lamborghini has given birth to a highly specialized, next-level super sports roadster breaking all the limits in the racing world. Lamborghini Veneno, Lamborghini made 2014 to 2015, only 14 pieces of Veneno. It costs roughly around $4.5 million, and it depends on the features that you've chosen. It came in both convertible and coupe versions. Under this car, the company installed a more powerful engine than the Aventador's 6.5-liter V12 engine, which now produces 740 horsepower and 509 pound-feet of torque. This engine allows it to move 60 miles per hour. This Lamborghini Veneno is the most expensive Lamborghini ever built.
Buggati Chiron Super Sport 300+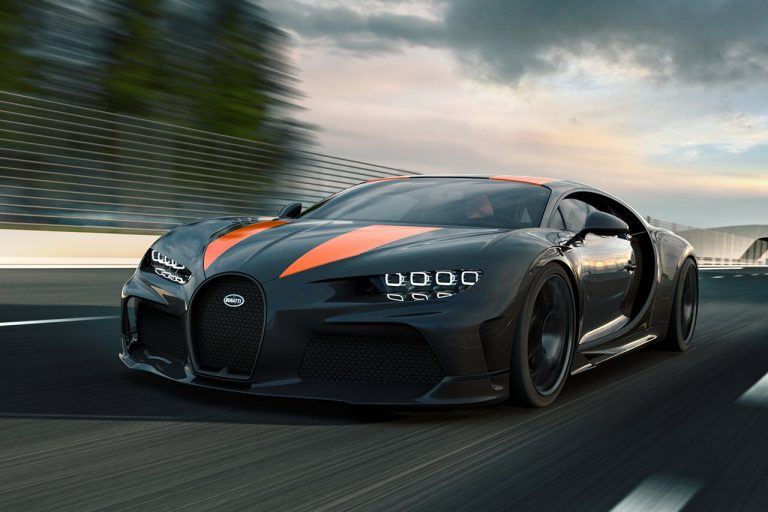 The automotive world was shocked when the Buggati announced that the customized Chiron version had broken the 300 mph barrier. Chiron Super Sport 300+ is the new road-legal variant of the car created to commemorate the event. This car is limited to only 30 units. It is a modern variant of the Chiron with several features. It is a mid-engine two-seated hypercar built in honor of the modified model that broke the 300-mph mark. This Chiron is the first-ever production-based car to break 300 mph. this Chiron super sport 300+fetures ultra-lightweight magnesium wheels and LED headlights. The interior is leather Alcantara and Jet Orange accents, a couple of multi-configurable TFT screens, and a basic infotainment system with diamond-tipped tweeters also available.