Mazda CX-5 and Honda CR-V are two cars that grasped everyone's attention on themselves when it comes to compact crossover. Both SUVs have achieved a good amount of fame in the automobile industry.
Honda CR-V has been people's favorite for a long time, but when Mazda CX-5 emerged and did well in the market. It got many people confused about which one to buy. But not anymore; the answer is here.
We have categorized both SUVs according to their engines, interior, performance, price, and more. You can find your answer here depending on your need for the car. You'll see both cars being compared to one another, so be ready, readers; the fight is going to be real.
Price
The starting price of the Honda CR-V is $26,800. While Mazda CX-5 starts at $25,900 with all-wheel drive type is standard. Both are reasonably priced, but the Mazda CX-5 saves you $900 if you plan to buy the base model.
The most expensive model of the Honda CR-V is $33,550, and that of the Mazda CX-5 is $39,000.
Engine and Performance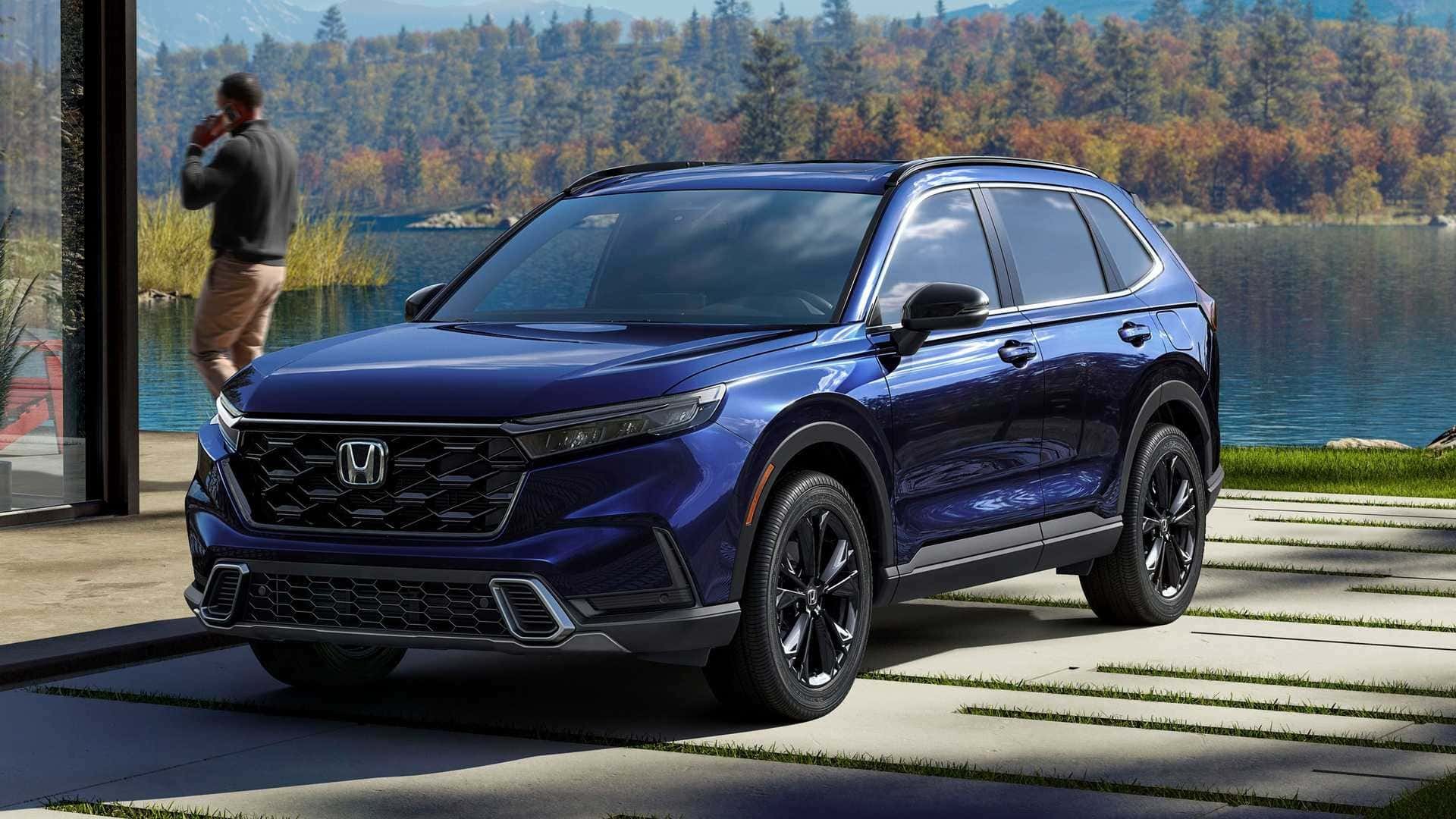 The Honda CR-V sports a 1.5L Turbo 4-cylinder engine with a horsepower of 190 and 179 lb-ft of torque. The fuel economy it offers is 28 MPG in the city and 34 MPG on the highway in the FWD type, while in the AWD type, the fuel economy is 27 MPG in the city and 32 MPG on the highway.
Honda's engine gives good efficiency and performance. It does justice in providing acceleration, even in the AWD type.
Mazda's CX-5 features two engines; one is a 2.5L inline-4 that makes a horsepower of 187 and 186 lb-ft of torque that offers a fuel economy of 24 MPG in the city and 30 MPG on the highway. Higher trim levels sport a 2.5L turbocharged inline-4 engine that generates a horsepower of 227 and 310 lb-ft of torque. The SUV offers a standard 6-speed automatic transmission.
If you are looking for a more fun car, you can opt for the Mazda CX-5 rather than the Honda.
Interior
This year Mazda has modified its interior to make it comfier and well-equipped. There is more premium quality material than ever before.
The 5-seater car has a classy cabin, and the upper trim is covered with Nappa leather. The car focuses more on giving it a 'luxury' vibe than a spacious interior. The cargo space is approximately 30.9 cubic feet in the base model and 59.6 cubic feet in the top-of-the-line trim, with a 39.6-inches rear room.
Honda CR-V is also a 5-seater SUV, and it has an ample amount of interior space. It is ideal for big families or someone looking for the roomiest and most spacious car.
Mazda cannot compete with Honda's CR-V regarding its cargo space of 75.8 cubic feet.
Features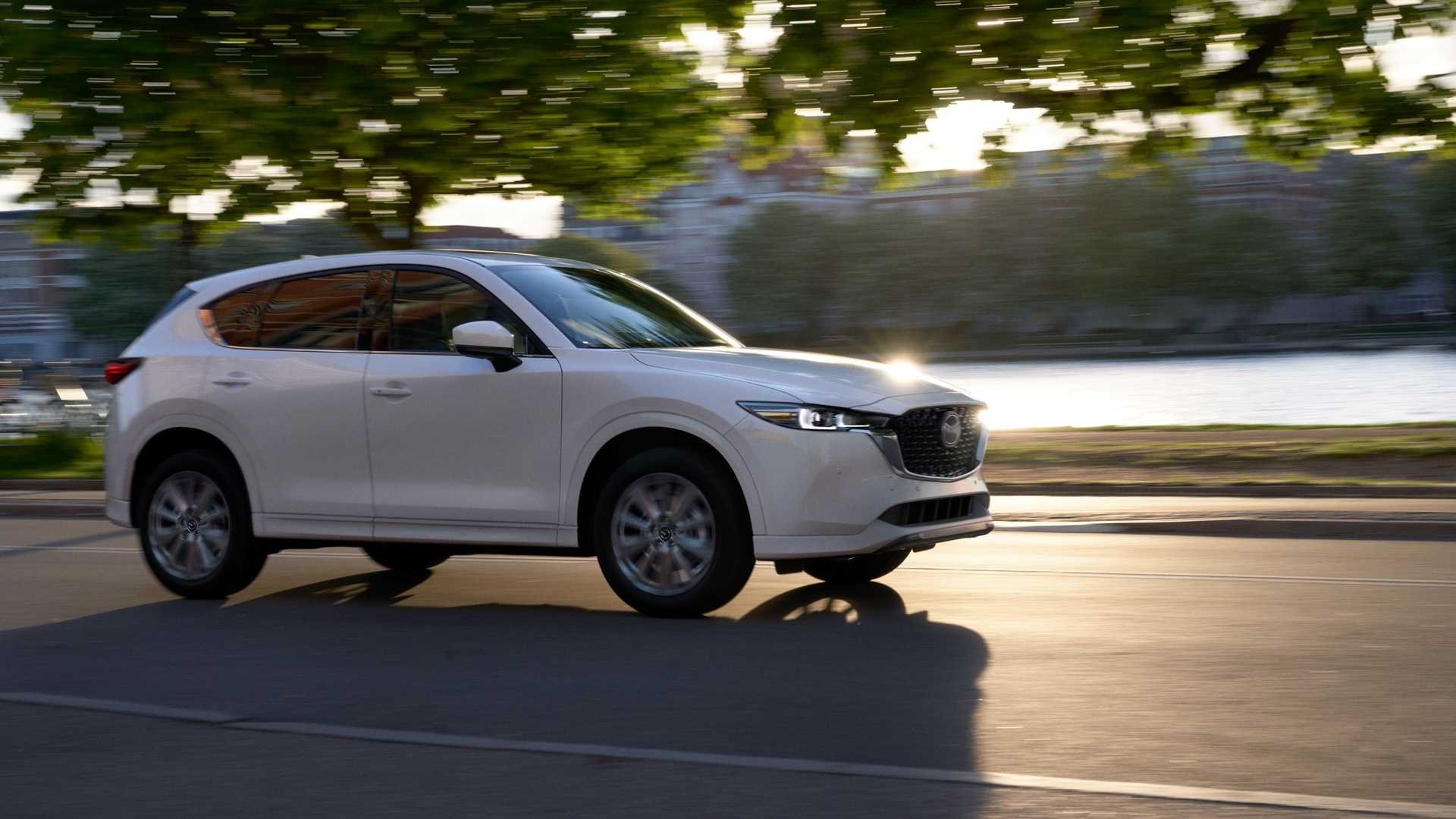 Some of the standard features of the Mazda CX-5 include rain-sensing wipers, keyless entry, automatic on and off LED headlights, leather-wrapped steering wheel, and cloth upholstery. Safety features like forward-collision warning, blind-spot monitoring, adaptive cruise control, automatic high beams, and lane-keeping assistance.
The base model of Honda's CR-V is LX trim, and although it does not have many technical features, the safety features are up to the mark. Some safety features include automatic emergency braking, lane-keep assist, adaptive cruise control, and road departure mitigation.
Other features offered are Apple CarPlay, Android Auto, Bluetooth streaming audio, a seven-inch infotainment system, and four-speaker audio in the higher trims. Features like dual-zone automatic climate control and a moonroof are also installed.
Similarities of Honda's CR-V and Mazda's CX-5
Both the 5-seater cars are highly rated in the market. The starting price of the cars are almost similar, and got one of the most comfortable seats in their league. The two cars have good fuel economy and good safety features.
Conclusion
If you want a more spacious, roomy, fuel-efficient car, go for a Honda CR-V. But, if you want a premium quality interior, all-wheel drive, and a more thrilling engine, then Mazda CX-5 is the right car for you.
Also Read: Tesla Model X and Tesla Model Y: Comparison