The 2025 Nissan Maxima, basically known to the audience as a "four-door sports car", is one of the best sports cars that give you the best driving experience. The company is planning to put an end to the current Maxima production and reappear the 2025 Nissan Maxima as an electric sedan for a couple of coming years.
The styling of the 2025 Nissan Maxima is decided to be borrowed from the brilliant IMs notion that was introduced in 2019, along with the components of the electric Ariya SUV's drivetrain.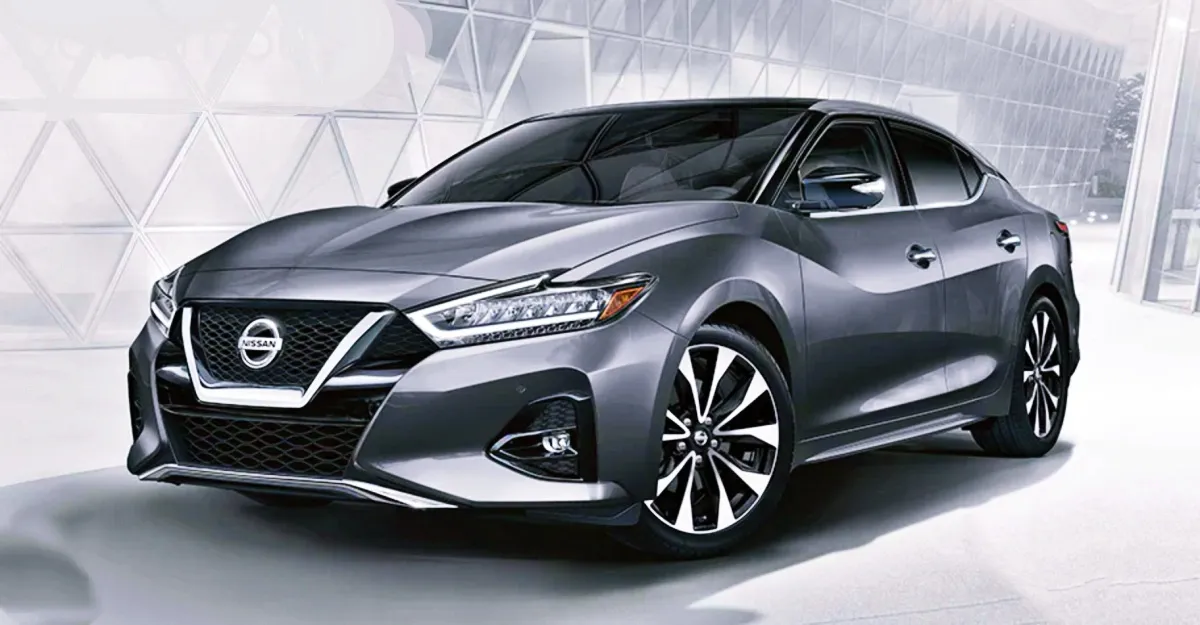 2025 Nissan Maxima: Price and Release date:
Customers searching for a high-end sedan will undoubtedly be drawn to the 2025 Nissan Maxima's svelte and aerodynamic form, as well as its opulent amenities and cutting-edge safety systems.
The 2025 Nissan Maxima, has not negotiated with its legacy from 1981 and is turning out for changes in the 2025 model by redesigning the texture and look.
The company has not yet confirmed the date for the release of the 2025 Nissan Maxima, yet it is expected to be by the end of 2024 or by early 2025. The estimated price of the 2025 Nissan Maxima will be around $30,000 to $40,000, competing with the price range of mid-size sedans.
Some of the trim levels that the 2025 Nissan Maxima is looking forward to are; the 2025 Nissan Maxima Engage, Venture, Evolve, Empower, and Platinum, ranging from $44,250 to $61,500.
2025 Nissan Maxima: Interior and Exterior Designs:
The 2025 Nissan Maxima, has redesigned its interior to a more spacious and comfortable design. Some of the new technological advancements that have been introduced in the 2025 Nissan Maxima are; a 12.3-inch touchscreen, Android Auto and Apple Car Play connectivity, and a top-notch audio system along with 360 Safety shield technology, that also includes features like blind spot warning and automated emergency braking.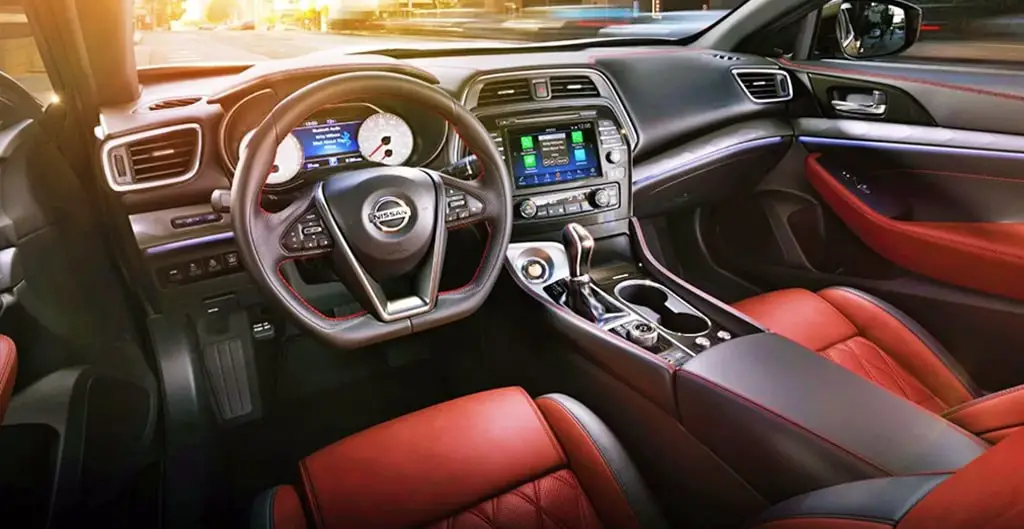 The premium materials used for the seats give a luxurious appearance, along with adjustable lumbar support that provides comfortable riding. Apart from this, many opulent features like heated and ventilated front seats, a panoramic sunroof, and ambient interior lighting are also available in the 2025 Nissan Maxima.
Additionally, the 2025 Nissan Maxima has a dual-zone automatic climate control system that enables the driver and passengers to specify their preferred temperatures. The 2025 Nissan Maxima, also has included the option for customization that allows the buyer to customize accordingly.
A sleek, aerodynamic silhouette with flowing lines and acute angles will be seen on the 2025 Nissan Maxima. The exterior design has also been done with an aggressive front end, that directs with a v-shaped grille and combative headlights that provide the 2025 Nissan Maxima with a classy and sporty look.
The back of the 2025 Nissan Maxima is designed impressively, with dual exhaust pipes and a C-shaped taillight design giving an aggressive guise.
The lightweight aluminum alloy wheels, apart from just giving an athletic look to the 2025 Nissan Maxima, have also encouraged performance by reducing the unsprung weight of the 2025 Nissan Maxima. The panoramic sunroof and advanced LED lightning have provided abundant visibility, and the characteristic appearance has been an additional feature for the jazzy, 2025 Nissan Maxima