Mustang is a name that every American knows about and is something that has become a cultural thing in the USA. Ford has been giving their customers what they want, which is a car that exceeds all of its departments and gives its rivals a run for their money.
The new Mustang has been received very positively by the public, which shows that Ford is certainly doing something right, and if they want to succeed even more, they have to continue to listen to their loyal customers and also continue to innovate at a steady pace.
The Mustang has a lot of trims that are available, but the GT trim is one for the ages, which is always something that everyone has their eyes on.
This trim of the car is better than the basic model of the Mustang in every way possible, from the interior to the engine. First, let us talk about the interior aspects of this car. The company, Ford, said that the interior of this car is "fighter-jet inspired."
As for the infotainment screen, it has undergone a very major change and is now a 13.2-inch infotainment screen that uses the Sync 4 software from Ford. There is a curved glass panel that stretches from the gauge cluster toward the center of the car.
2024 Mustang GT: Interior
Apple CarPlay and Android Auto are built into this system, and there is an option for wireless smartphone chargers, which obviously reduces the wire jumble. On top of all this, there is also Amazon Alexa and Ford Streaming, which have replaced knob-turning or button presses.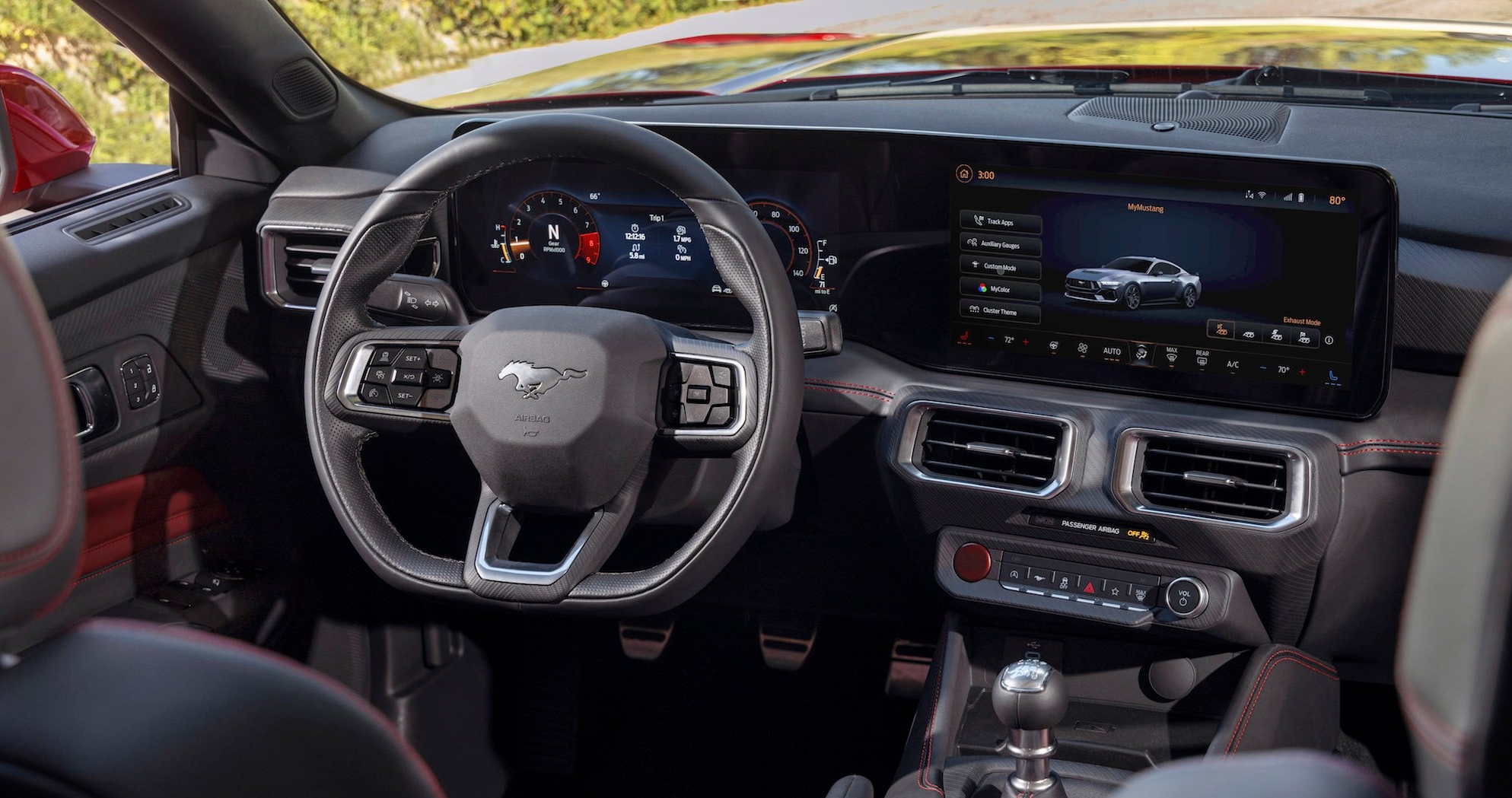 Furthermore, there is also a feature called Ford Power-Up software capability, which grants the car the ability to update to later software that improves the vehicle's functions.
2024 Mustang GT: Engine
The basic model comes with an upgraded turbocharged 315-hp 2.3-liter four-cylinder EcoBoost engine with 350 pound-feet of torque. On the other hand, the Mustang GT offers a 5.0-liter V-8 that possesses a six-speed manual standard.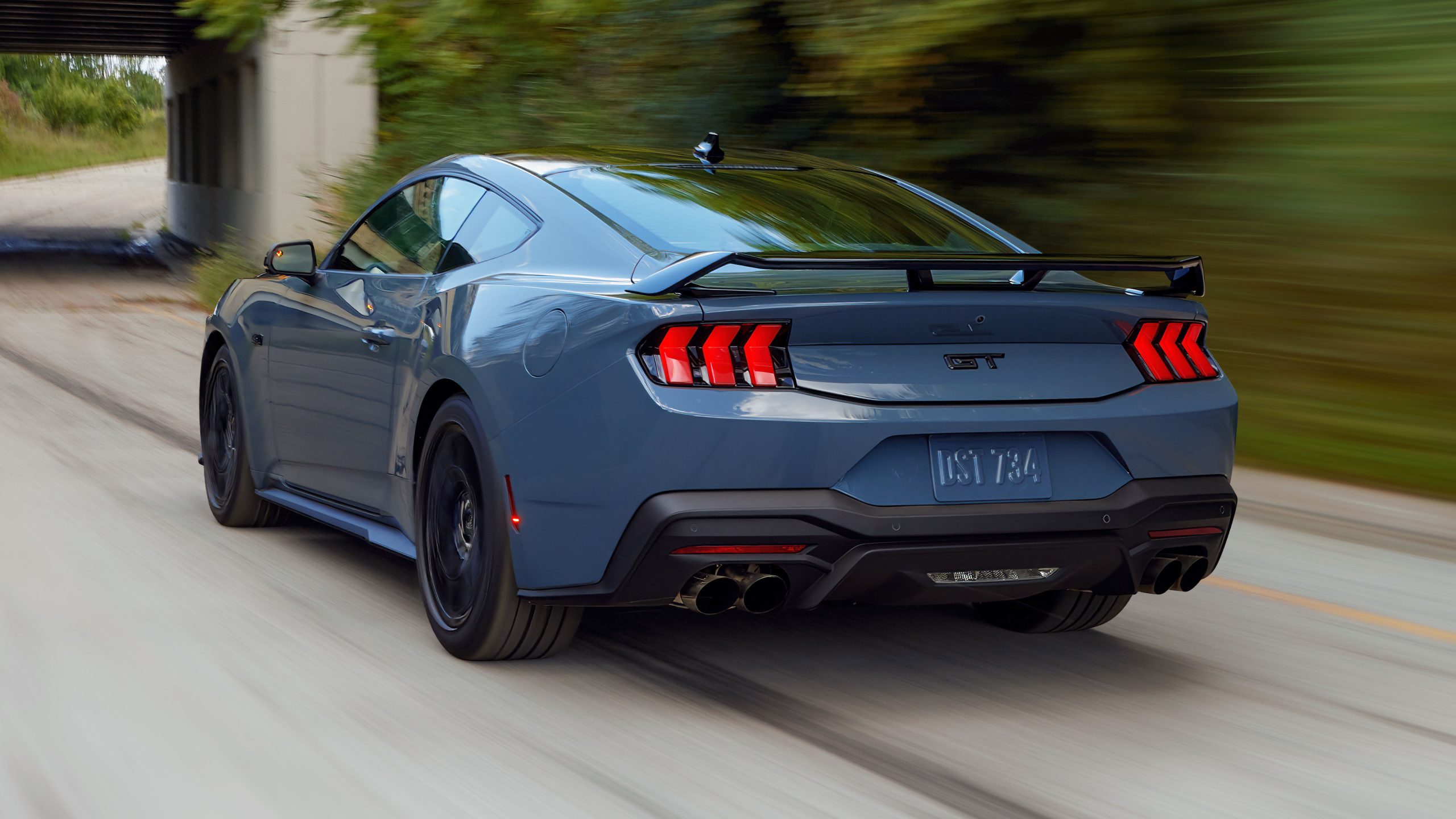 The most recent generation's Coyote V-8 produced 450 horsepower and 420 pound-feet of torque, but the new engine can produce 480 horsepower and 415 pound-feet of torque. Moreover, on top of this, the optional performance exhaust can increase this output to 486 horsepower and 481 pound-feet.
2024 Mustang GT: Price
The price of the 2024 Ford Mustang GT is $43,090. This car also comes with a variety of colors which one can choose from.
2024 Mustang GT: Release Date
As for the release date, it hasn't been specified when the 2024 Mustang GT will be released, but it is said to be available in the summer of this year. In the upcoming months, news about the release date for this car will be released.