The Jeep Wrangler has represented toughness and off-road capabilities for over eight decades. Jeep lovers and outdoor enthusiasts alike are looking forward to 2024 to see everything the newest version of this famous vehicle provides.
The 2024 Jeep Wrangler aims to provide a driving experience thanks to its storied pedigree and reputation for navigating the most challenging terrains.
Iconic Style And Classic Design
The 2024 Jeep Wrangler is anticipated to maintain its timeless style, fusing traditional components with contemporary aesthetics.
Its instantly recognizable shape pays respect to its legacy while combining modern design elements with a boxy body, rounded headlamps, and a seven-slot grille.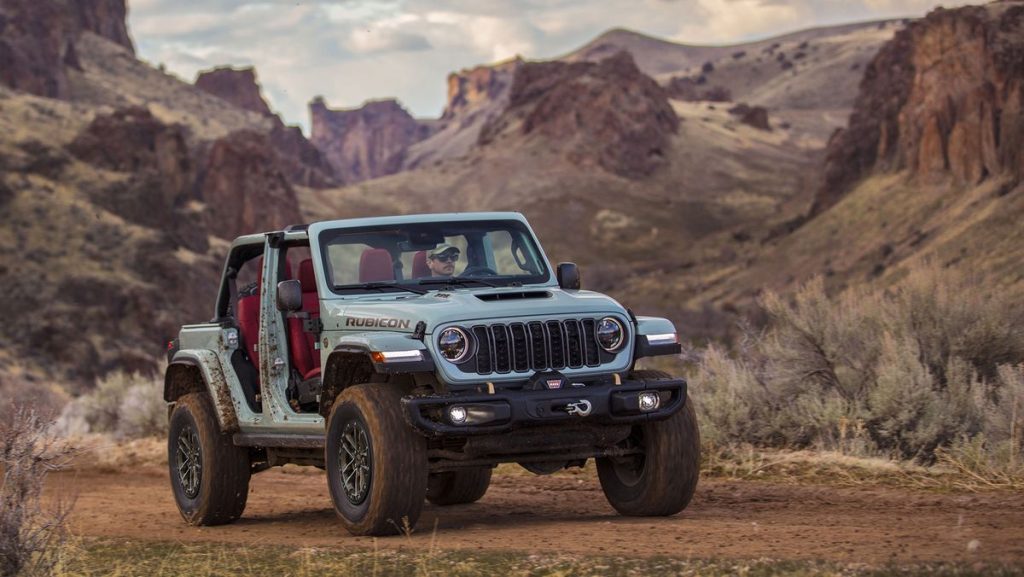 Superior Off-Road Capability
The Jeep Wrangler has consistently been in a league of its own regarding its ability on dirt roads, and the 2024 version is anticipated to carry on this tradition.
The Wrangler is designed to easily traverse rugged terrain thanks to its famous 4×4 systems, strong axles, higher ground clearance, and sophisticated suspension.
The 2024 Wrangler will enable drivers to enjoy an adventure like never before, whether navigating uneven trails, fording rivers, or climbing steep inclines.
Options for Every Journey's Powertrain
Various powertrain options for the 2024 Jeep Wrangler are available to suit different driving inclinations. Jeep enthusiasts may anticipate a range of petrol engines that deliver power and efficiency, including V6 and four-cylinder turbocharged alternatives.
A hybrid powertrain option for the Wrangler may be available. This system combines an electric motor and a conventional engine to improve fuel efficiency and lower emissions.
Advanced Technology And A Fine Interior
Drivers and passengers may anticipate a blend of toughness and sophistication in the 2024 Wrangler. The inside will combine rigid materials with contemporary conveniences, guaranteeing an enjoyable ride regardless of on- and off-road conditions.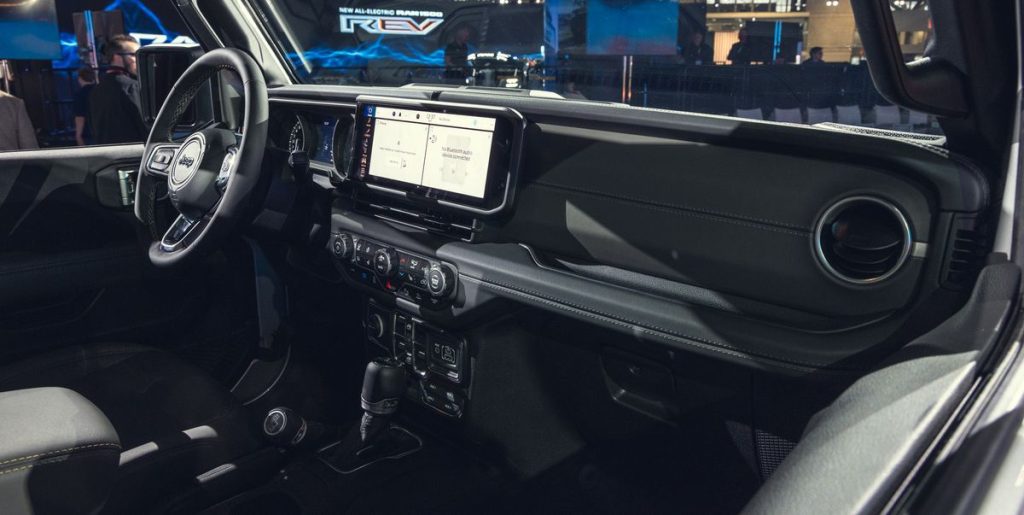 Modern technology is predicted to be incorporated to enhance the experience of driving and keep occupants connected while traveling, such as a touchscreen entertainment system, phone integration, and sophisticated connectivity capabilities.
Customization and Freedom
The Jeep Wrangler's capacity to embrace freedom in the outdoors is one of its defining characteristics. With detachable doors, a fold-down windscreen, and a detachable roof, the 2024 model is anticipated to maintain its ability to let drivers and passengers experience the outdoors entirely.
In addition, Jeep fans can add a variety of extras and customization options to their Wranglers to make them unique expressions of their tastes and demands.
Features for Driver Assistance and Safety
Since Jeep values safety, the 2024 Wrangler is anticipated to include the latest security and driver-assistance technology.
We may anticipate incorporating features like blind-spot monitoring, frontal accident warning, intelligent cruise control, and rearview recording devices, even though precise details still need to be made public. 
Conclusion
The 2024 Jeep Wrangler is ready to continue its illustrious tradition of adaptability, open-air freedom, and superior off-road performance.
The Wrangler is a popular option for people looking for exhilarating experiences and the capability to traverse any terrain thanks to its iconic design, unrivaled capability, sophisticated interior, cutting-edge technology, and dedication to safety.
While detailed information regarding the 2024 Wrangler is still awaited, it is clear that Jeep will keep prioritizing the fundamental principles that have helped make the Wrangler a cultural icon.
The 2024 Jeep Wrangler will undoubtedly enthrall Jeep lovers and those looking for adventure as we anticipate its official debut, solidifying its place as the top off-road vehicle.