Ford F-150 has been dominating its competition. The reason behind this thing is that it provides to its users and it is an affordable truck that is a luxury cruiser as well as an off-road vehicle. The choice that it provides extends to even the engines, which range from a base V6 to a powerful hybrid powertrain.
Ford has been going on a rampage recently with its cars, and the F-150 is no exception; they have cemented themselves as a very trusted and reliable car dealership, which everyone should prefer.
The interior of this pickup truck has a very wide range of options and controls which makes it very versatile in that department. There are many adjustments that can be made with the truck's big knobs and controls, even with a glove.
The interior space of this pickup truck is very spacious, which is expected with it. The technology that is within it is very impressive, which provides is brilliant.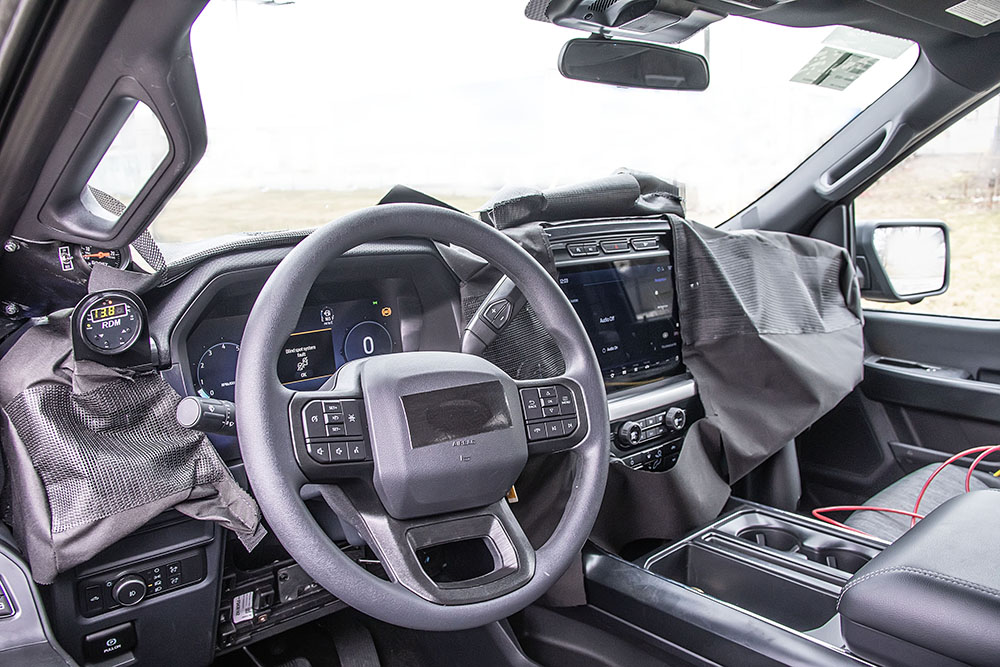 Furthermore, an optional camera system is present in it that provides a view of the surroundings. The center touchscreen is 12 inches, and the digital gauge cluster is very good-looking and can be used by anyone. Android Auto and Apple CarPlay are available that provide a user-friendly experience.
2024 Ford F-150: Engine
The Ford F-150 comes with numerous engine variety that starts with a 3.3-liter V6 that generates 290 horsepower and 265 lb-ft. After this is the twin-turbo 2.7-liter V6 that can produce 325 hp and 400 lb-ft. t
The 5.0-litre V8 comes next, a twin-turbo 3.5-litre V6 engine that can generate 400 hp and 410 lb-ft. Furthermore, a hybrid twin-turbo 3.5-litre V6 engine has the power of 400 hp and 500 lb-ft. Lastly, the insane supercharged 5.2-litre V8 engine has the mind-blowing power of 430 hp and 570 lb-ft.
Engines deliver impressive payloads, but details for pickup trucks are not yet revealed; exact numbers will be announced in the coming months.
This is bit disappointing, but it is for sure that all of those numbers will be very astonishing for sure. This is a very important aspect for a pick-up truck. It's what makes or breaks a pick-up truck because people that use it for work most of the time require a great deal of strength.
2024 Ford F-150: Price
The 2024 Ford Raptor price will begin from $36,000. The high-end model will be priced at $77,000. More details regarding each of the models will be unveiled in the future.
2024 Ford F-150 Release Date
Unfortunately, the date of release is unknown. But many industry analysts speculate that it might be released at the end of 2023 or at the beginning of 2024. In the upcoming months more accurate details will get revealed in the few months.