Prepare to be amazed by the highly anticipated 2024 Hyundai Sonata as it bursts into the family-sedan scene with its striking redesign and enhanced features.
Hyundai has fearlessly injected attitude and style, jolting its rivals awake. With refreshed front and rear bumpers, sleek new headlights and taillights, and significant interior modifications, the 2024 Hyundai Sonata is poised to take on competitors like the Honda Accord and Nissan Altima head-on.
Let's dive into what we know so far about this thrilling new offering from Hyundai.
Exterior Design and Features
Undergoing a mid-cycle refresh, the 2024 Hyundai Sonata emerges with an irresistibly captivating exterior design. The funky parallel daytime running lights of the previous model have given way to wider running lights that stretch across the entire front bumper.
The redesigned rear bumper cover and taillights add to the Sonata's irresistible charm. These aesthetic updates give the Sonata a more contemporary and sophisticated look, instantly commanding attention on the road.
Interior Comfort and Technology
Step inside the Hyundai 2024 Sonata, and you'll find a cabin that seamlessly blends comfort with technological advancements. The interior has undergone a significant upgrade, boasting a new steering wheel, dashboard, and infotainment, and driver-info screens.
The center console has been completely revamped, with the gear selector now situated on the steering column, resulting in ample storage and cupholder space.
The Sonata's interior materials have also received an upgrade, elevating the overall ambiance of the cabin. With these enhancements, the 2024 Hyundai Sonata delivers a comfortable and delightful driving experience for both the driver and passengers.
Infotainment and Connectivity
Hyundai has wholeheartedly embraced modern technology with the 2024 Hyundai Sonata's infotainment system. Drawing inspiration from BMW, the Sonata showcases a dashboard-mounted display module housing two 12.3-inch screens.
One screen is dedicated to the driver, while the other serves as a touchscreen for infotainment controls. While specific details regarding standard features like Apple CarPlay, Android Auto, and wireless smartphone charging are yet to be announced, Hyundai aims to provide a comprehensive and cutting-edge infotainment experience.
Safety and Driver-Assistance Features
Safety takes center stage in the 2024 Hyundai Sonata, thanks to its SmartSense package encompassing a range of driver-assistance features. Standard safety measures include forward-collision warning, automated emergency braking, lane-departure warning, and lane-keeping assist.
Higher trims may offer additional features such as blind-spot monitoring and rear cross-traffic alert. The Sonata's top-level Limited trim even boasts a unique autonomous parking feature, adding convenience to the driver's experience.
Price Range and Recommendations
The 2024 Hyundai Sonata will be available in various trim levels, each offering a distinct set of features. The estimated starting price for the Sonata is around $28,000. For those seeking an affordable entry to the upgraded turbo-four engine, the SEL Plus model is highly recommended.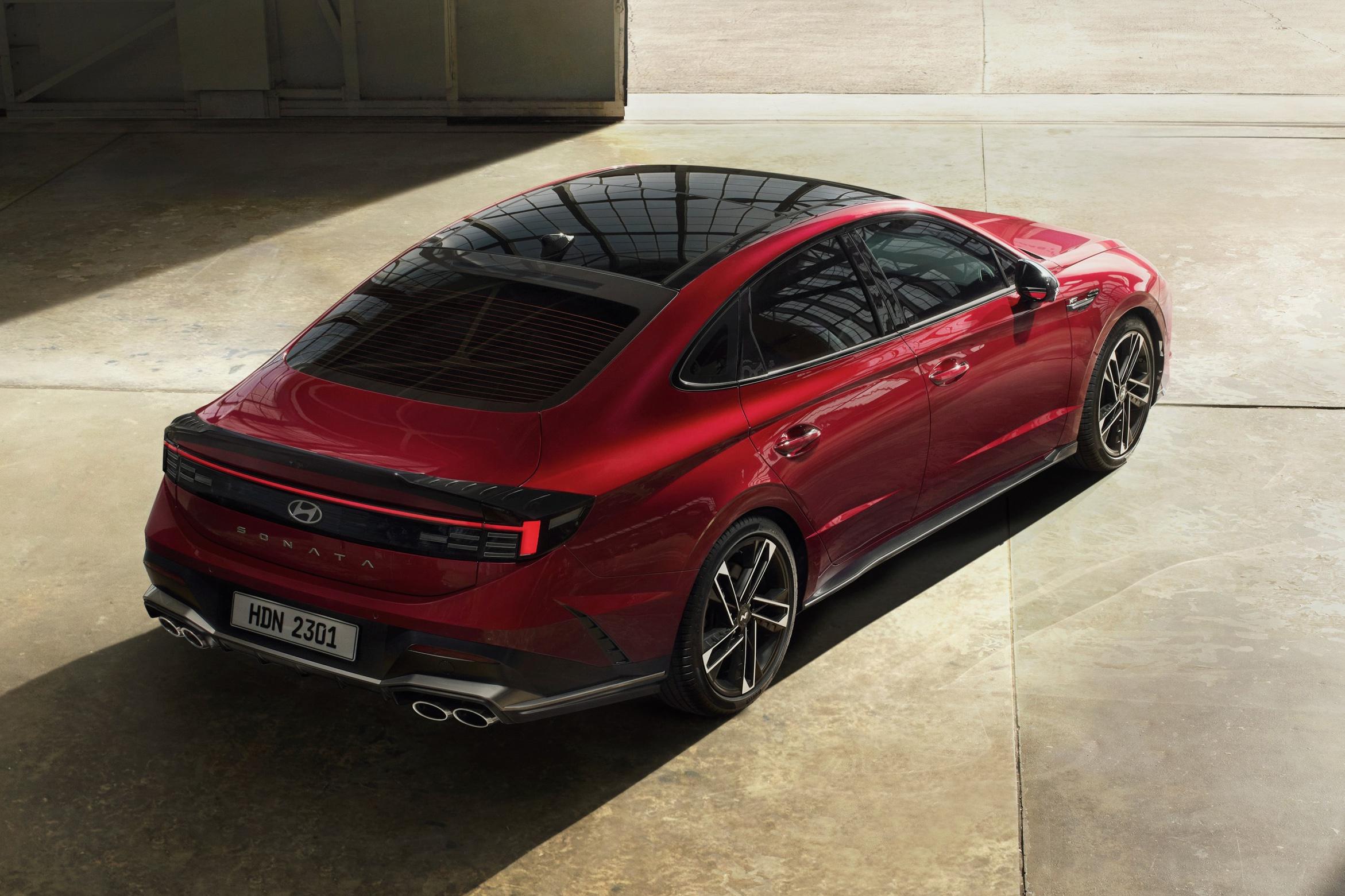 It not only delivers enhanced performance but also includes larger wheels and improved tires. Consider opting for the Tech package, which adds a luxurious touch with a 12-speaker Bose stereo, a 10.3-inch touchscreen infotainment system, a panoramic sunroof, and semi-autonomous drive mode, further enriching the experience with advanced technology and comfort.
Conclusion
With its revolutionized design, enhanced features, and competitive pricing, the 2024 Hyundai Sonata is set to make an indelible impression in the family-sedan market.
Hyundai's commitment to improving both the exterior and interior of the Sonata, alongside advanced technology and safety features, ensures that this model will captivate a wide range of car enthusiasts. Keep a watchful eye for the official debut of the 2024 Sonata later this year and indulge in the perfect blend of attitude, comfort, and performance that Hyundai has masterfully crafted.