The third generation VW Tiguan is almost upon us, which has gone through a major overhaul that has shaped it into a very insane SUV. The wait for this has been very long since the 2nd generation came out in 2016, which is a very long time when you think about it.
Now it is finally making its return; people are looking forward to seeing it in action. The previous generation of Tiguan was much received positively by everyone. The exterior of Tiguan looks very insane, as it has given it a very bold look.
The photos that were revealed by the company have given us a clear look at what design this SUV will be like. These photos of Tiguan were under wraps, but most of the designs were easy to make out. The SUV has front-light signatures that were inspired by the brand's electric ID range.
One of the most overlooked changes is the minimalistic grille which gives it a very good look. Tiguan is 1.3 m long from bumper to bumper, 76.3m in width, and lastly 64.6m in height.
2024 VW Tiguan Interior
There have been changes made to the interior, which was revealed by Volkswagen itself. They said that the material that has been used inside will be better than ever before, and the heating, ventilation, electric adjustment, and much more things will give the new Tiguan a premium feel.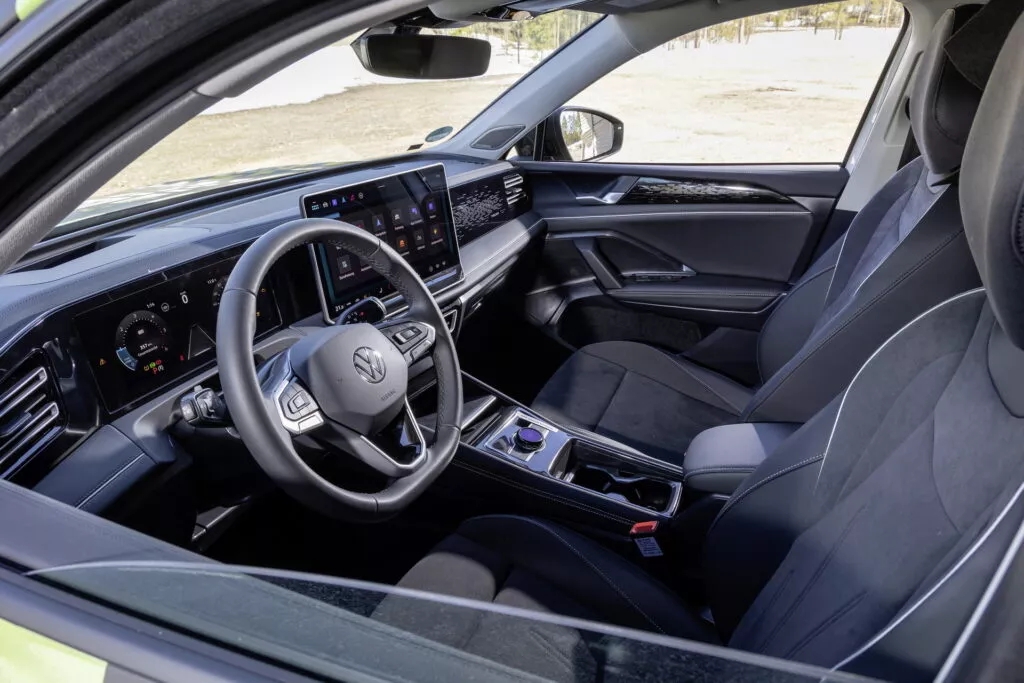 The infotainment screen will be 15 inches in size that will have, and on the other hand, the lower models will have a 12.9-inch display. The interior will be more spacious than its predecessor, which in turn provides more headroom as well as boot capacity.
2024 VW Tiguan Engine
For those that don't know, the new Tiguan is based on the upgraded MQB Evo architecture. This is a more powerful version of the platform that was once used by ICE-powered. This is one of the main reasons why Tiguan won't have an EV variant.
This SUV can't be called an electric car, but there will be a perk that will allow the Tiguan to have an enhanced range of electrified options. This is true when we count on the Plug-In Hybrid, which uses a 1.5 TSI Evo2 engine paired with an unknown number of electric motors.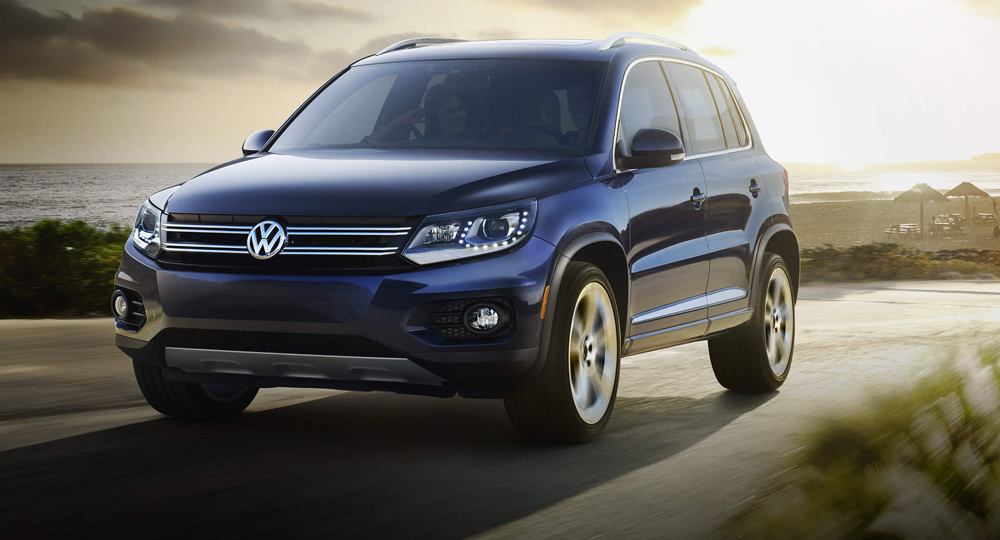 What this will do is provided the SUV with two power outputs which, when combined, can generate 201 hp and 268 hp. This SUV comes with a larger 18.5 kWh lithium-ion battery that supports DC charging which provides a driving range of 100 km.
2024 VW Tiguan Price
As for the price, the detail about the SUV is still unknown, but the new model will likely start from $30.000. But we have to wait and see what the official price will be.
2024 VW Tiguan Release Date
The all-new VW Tiguan will be officially revealed in September 2023, and the sale will start in the first quarter of 2024.