The 2024 KIA Carnival is Minivan that has been praised by everyone by those that have one in their possession. This is because the 2024 KIA Carnival comes with all the desired features one could wish for if they want to buy a minivan.
But it is different than a traditional minivan because it has been given an SUV design that makes it looks more appealing. Don't get disheartened by this because Carnival has a space similar to that of any mini-vans that can fit a good amount of luggage, and it is perfect for a family.
There are a total of four trim levels, each of which is LX, EX, SX, and SX prestige. The most basic variant of this mini-van is LX, and the most high-end trim is the SX prestige. Carnival's interior is well-designed and comes with a lot of features.
In the front is the center console, which has space for storing items. On the other hand, things are different in SX Prestige as it has leather upholstery, and there is also an option which is the reclining second-row seats that have pop-up footrests. Moreover, there is a panoramic sunroof which one can choose from.
2024 KIA Carnival Interior
There is an 8.0-inch infotainment screen in this mini-van, but there is an option that makes it even more amazing, which is a 12.3-inch display that covers two-thirds of the 2024 Carnival's dashboard that gives it a very premium experience.
What these do is one for the digital gauge display and the other is infotainment screen which looks very amazing.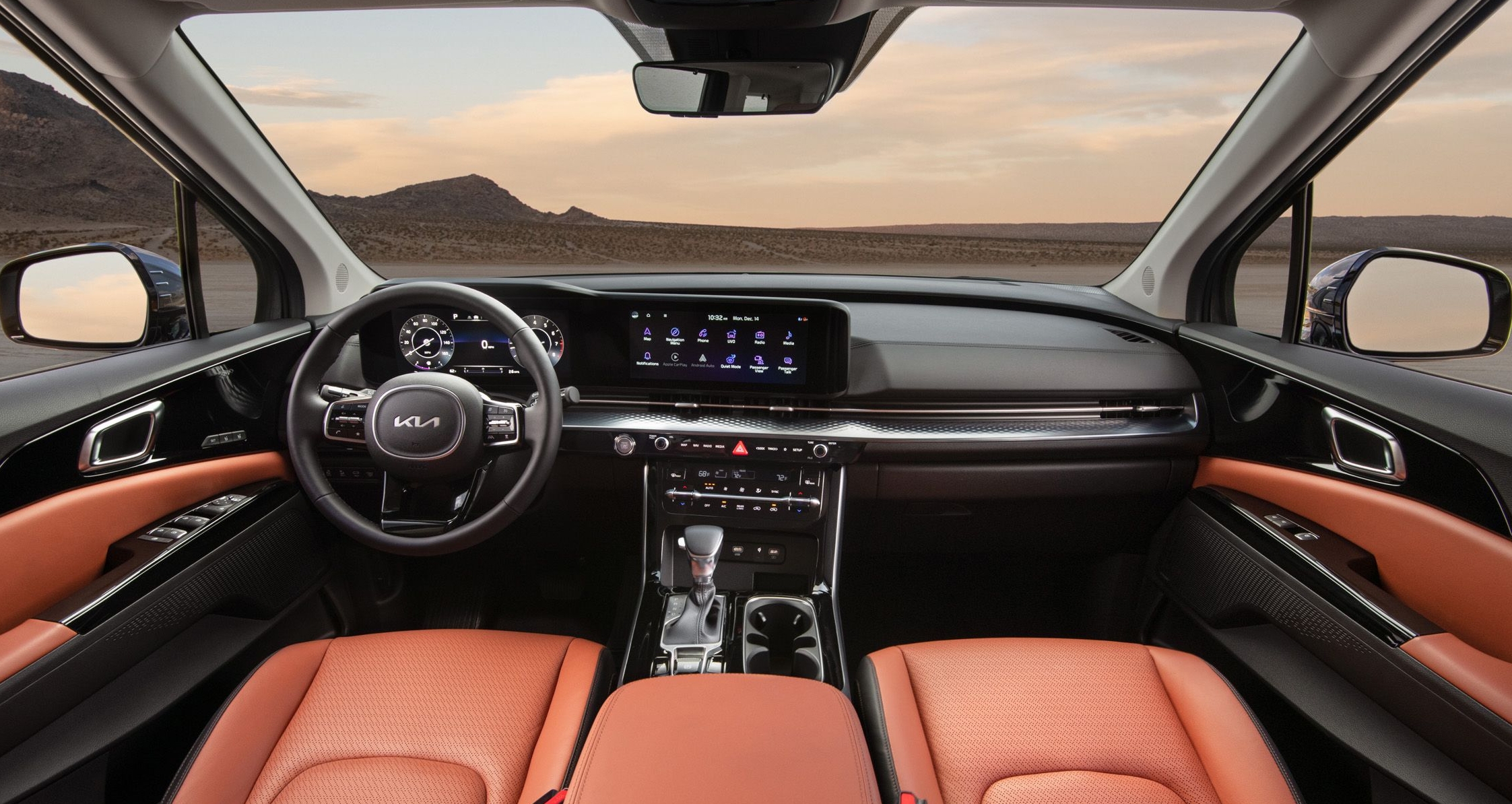 As usual, Apple CarPlay and Android Auto are available. But the options don't end there, as the rare seat can be attached with an entertainment system that starts from SX trim, and the SX Prestige trim has its own benefits as it can be equipped with a 12-speaker Bose stereo.
2024 KIA Carnival Engine
This insane Mini-van is powered by a 3.5-liter V-6 that can generate 290 hp, and it comes with an automatic transmission. There is only the front-wheel-drive model, which is alright, but its competition offers a more powerful engine that gives them an advantage over Carnival.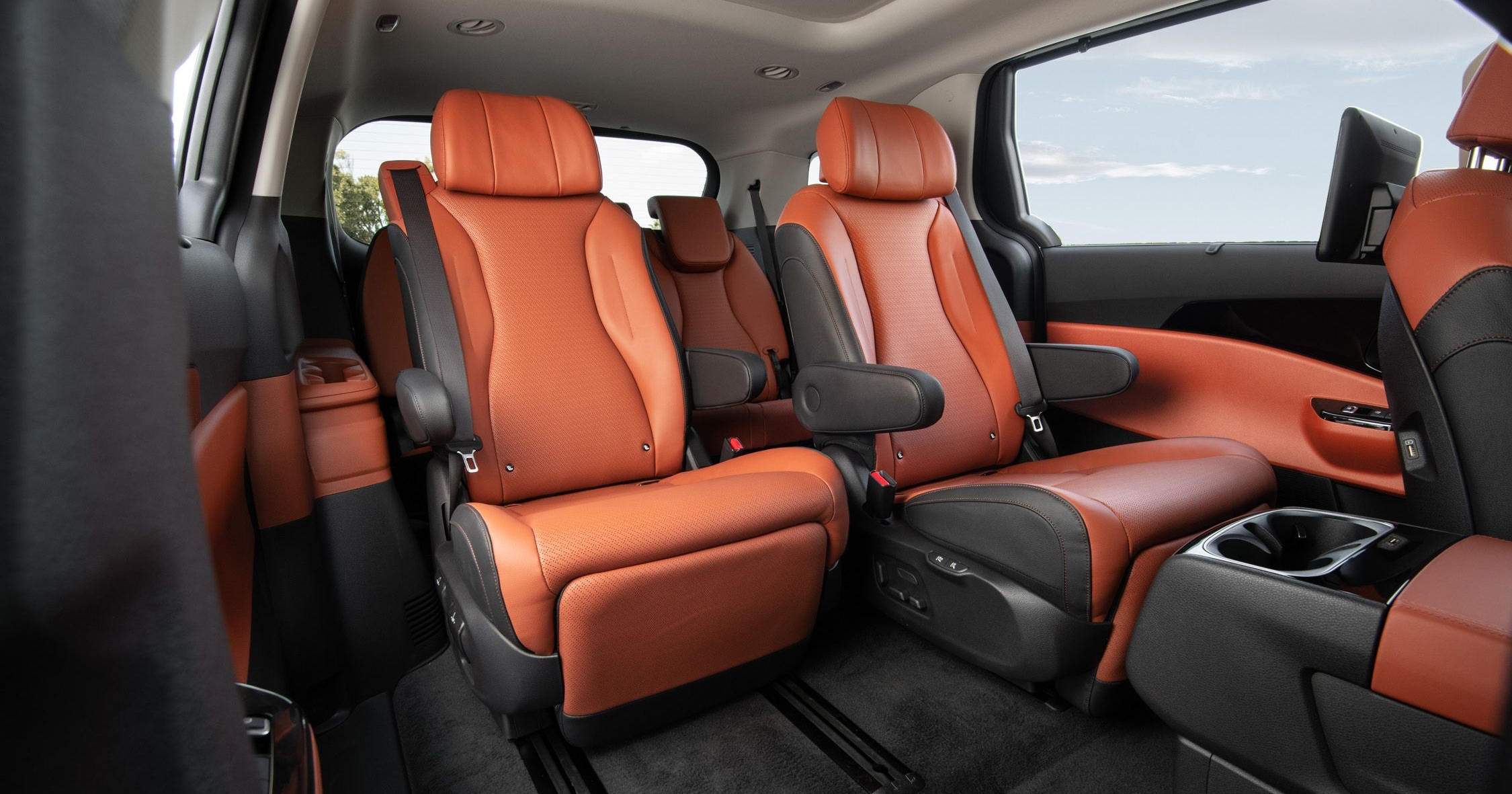 This isn't a bad thing, but it isn't a good thing as well because the engine is what matters the most in a car. The fuel economy rating for KIA Carnival is 19 mpg city, 26 mpg highway, and 22 mpg combined.
2024 KIA Carnival Price
The following is the price for each of the trims of the 2024 KIA Carnival:
• Carnival LX $33,200
• Carnival LX Seat Package $35,200
• Carnival EX $38,700
• Carnival SX $41,900
• Carnival SX Prestige $46,300
2024 KIA Carnival Release Date
The Release window for Carnival is set to be later this year, but the exact state is still unknown.