For those who have a deep passion for adventure or simply relish the untamed wilderness, look no further than the 2024 Jeep Wrangler Rubicon. Stemming from its military beginnings, Jeep has expanded its lineup to include various trims, one of which is the indulgent Rubicon model.
With an array of robust capabilities and a range of powertrain choices, the Rubicon firmly establishes itself as an unrivaled conqueror of off-road terrains. Join us in this article as we explore the remarkable features and innovative enhancements that define the 2024 Jeep Wrangler Rubicon as a bona fide champion amidst challenging landscapes.
What's New for 2024?
Let's delve into the exciting updates of the 2024 Jeep Wrangler Rubicon. Enhancements have been made in both appearance and technology to elevate this iconic vehicle.
The exterior sports a refreshed grille design, giving it a contemporary edge while maintaining its rugged charm. Adding to its allure, the Wrangler now offers ten new wheel designs that are sure to make heads turn.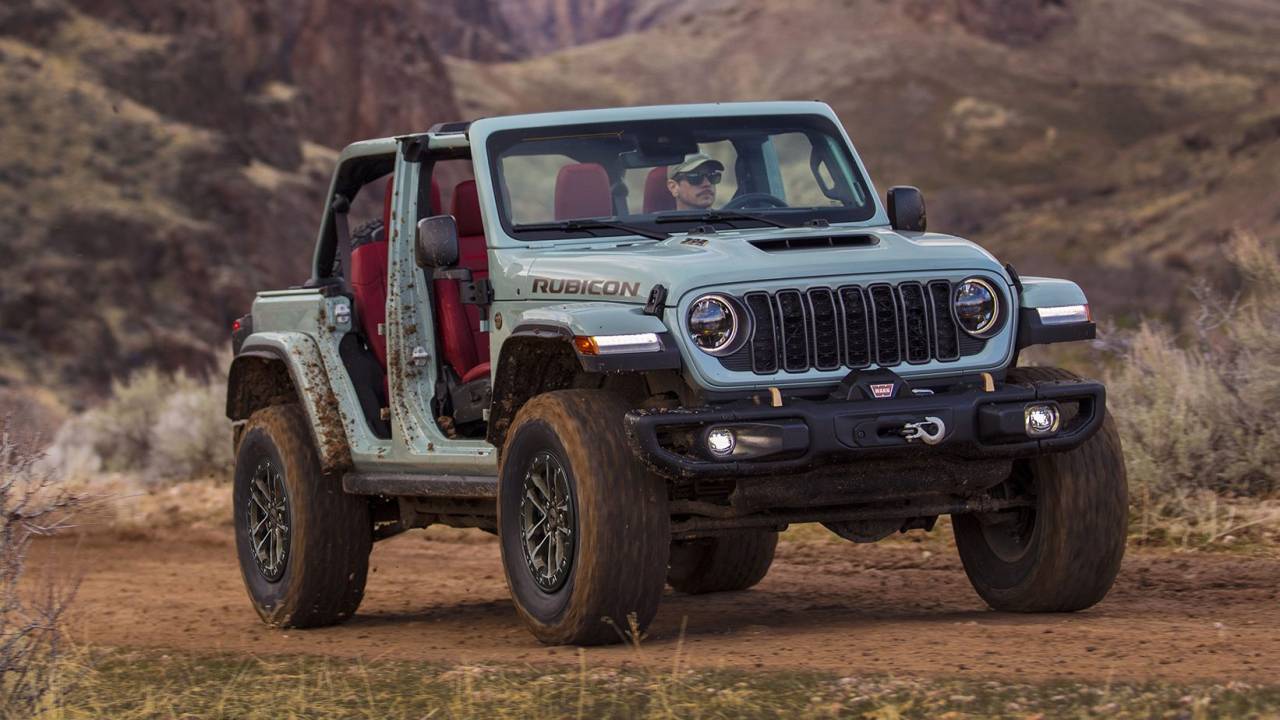 Moving inside, one can notice the spacious 12.3-inch infotainment display. This replaces the smaller screens found in previous models and brings Jeep's latest cutting-edge software right to your fingertips. With wireless Apple CarPlay and Android Auto connectivity, staying connected on the go has never been easier.
Adventure enthusiasts will be thrilled to know that the onboard navigation system has received an extensive update as well. Over 2000 mapped trails are now included, making journey planning even more convenient for off-road explorations.
Powertrain Options
When it comes to powertrain options, the 2024 Jeep Wrangler Rubicon has got you covered. There are multiple choices available to cater to different driving preferences and needs.
At its core, this beast is powered by a potent 3.6-liter V-6 engine that churns out an impressive 285 horsepower. To give drivers even more control over their ride, Jeep offers the option of either a six-speed manual transmission or an eight-speed automatic transmission.
If raw low-end power is what gets your heart racing, then you'll be thrilled with the alternative offering from the Rubicon: a zippy 2.0-liter turbocharged four-cylinder engine.
What sets this version apart from the rest is its integration of an electric motor for that extra boost in hybrid assistance. The result? Remarkable torque output of 295 pound-feet! This makes it an absolute dream for those looking to conquer challenging off-road trails with confidence and ease.
For those who seek more eco-friendly options, the Rubicon 4xe PHEV features a 375-horsepower plug-in hybrid powertrain, capable of driving up to 25 miles on electric-only power. This setup ensures you can venture deep into the wilderness without sacrificing sustainability or performance.
Additionally, for those who crave pure power, the Rubicon 392 model packs a mighty 470-horsepower V-8 engine, providing an exhilarating and robust driving experience.
Fuel Efficiency
The 2024 Jeep Wrangler Rubicon is a beast on the off-road, boasting powerful engines that deliver admirable fuel efficiency. Surpassing some of its rivals, the V-6-powered models offer solid fuel economy ratings.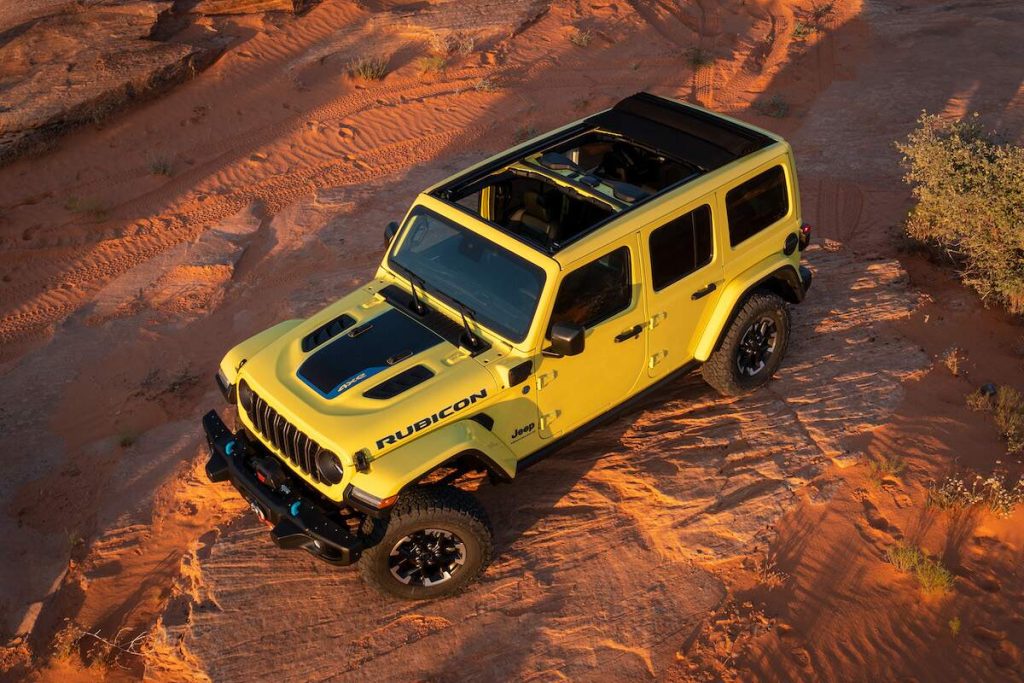 Yet, for those who prioritize sustainability, the Rubicon 4xe PHEV takes the cake with an astounding, combined gasoline-electricity fuel economy rating of 49 MPGe.
Conclusion
The 2024 Jeep Wrangler Rubicon is in a league of its own when it comes to off-road adventures. Boasting an enduring and iconic design, formidable engine options, and an array of specialized features for traversing rugged terrains, this vehicle unquestionably reigns king among outdoor enthusiasts and thrill-seekers alike.
Moreover, the Rubicon 4xe PHEV variant caters to eco-conscious individuals who refuse to compromise on performance. Whether you seek a daring SUV that conquers the harshest landscapes or yearn for unforgettable off-road escapades, rest assured that the 2024 Jeep Wrangler Rubicon will be your ultimate companion on your upcoming extraordinary journey.