Prepare for the impending arrival of the eagerly anticipated 2024 Dodge Hornet. With its innovative blend of Italian history and top-notch performance, this small SUV is poised to make waves in the market.
It's the fulfillment of a dream for enthusiastic drivers who want an exhilarating ride without breaking the bank. The Hornet will genuinely revolutionize what a tiny SUV is capable of.
Power and Performance
The 2024 Dodge Hornet has a wide selection of engine options to accommodate different tastes. The non-hybrid model has a powerful turbocharged 2.0-liter four-cylinder engine that produces an amazing 268 horsepower for people who are looking for pure performance.
The Hornet GT variant offers exciting acceleration and an unmatched driving experience thanks to a nine-speed automated gearbox and an all-wheel-drive system.
For drivers who care about the environment, the plug-in hybrid R/T version offers a tempting alternative. This version produces 288 horsepower when an effective 1.3-liter four-cylinder engine and electric motors are combined.
In addition to its performance capabilities, this system has an estimated electric-only range of nearly 30 miles, masterfully balancing efficiency and power.
Interior Comfort and Technology
With its perfectly matched blend of luxurious luxury and cutting-edge technology, this amazing vehicle astounds. The cabin, which was expertly made from first-rate materials, emits an air of richness and ensures an opulent experience unlike any other. Both drivers and passengers are given the sheer pleasure of traveling in spacious, beautifully padded chairs.
The Hornet's ground-breaking technical features surpass all expectations. A beautiful 12.3-inch digital gauge display that flawlessly uses the cutting-edge Uconnect 5 technology is perfectly complimented by an astounding 10.3-inch infotainment touchscreen, which dominates the dashboard.
With wireless Apple CarPlay and Android Auto capabilities, convenience soars to new heights, offering a fully upgraded driving experience. With a wide variety of driver-assistance systems, safety is prioritized as well, providing more security when operating the Hornet's vehicle.
Safety and Driver-Assistance Features
For the 2024 Hornet, safety has been prioritized by Dodge, who has given every model a full complement of cutting-edge driver-assistance systems. The fact that the whole lineup includes these cutting-edge features as standard equipment shows how committed they are to passenger safety.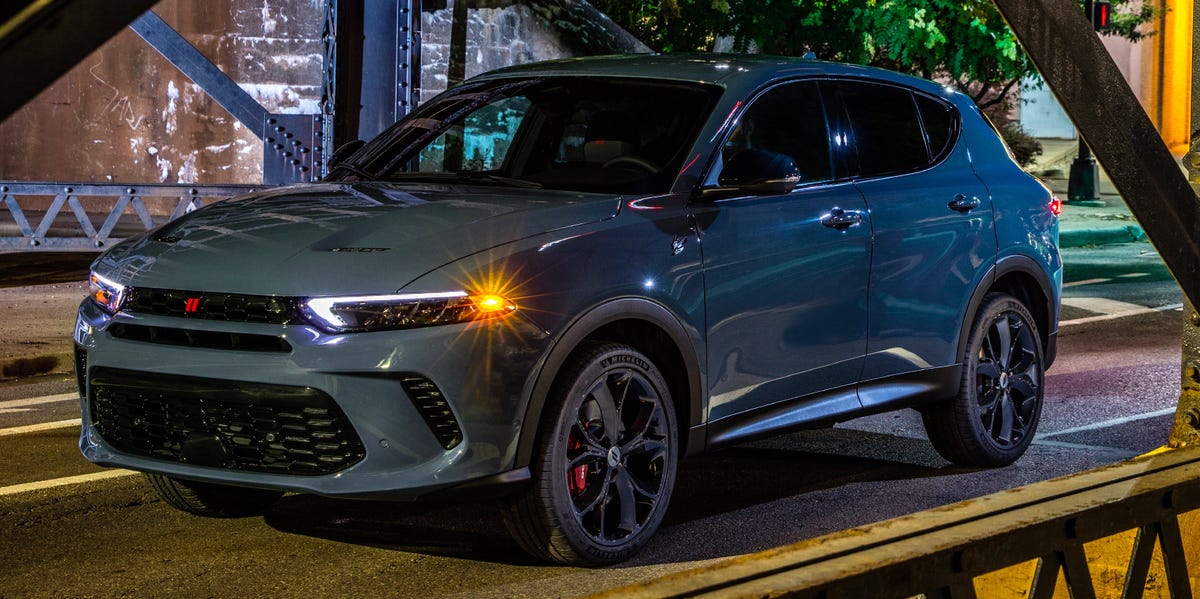 Automated emergency braking has been included, coupled with the recognition of pedestrians and cyclists, to help avoid potential collisions.
This technology detects obstructions and applies the brakes automatically. Additionally, to aid drivers in staying in their allotted lanes, lane-departure warning and lane-keeping assist operate together. Blind-spot monitoring warns drivers of potential cars that may be outside of their field of sight, further enhancing safety.
Conclusion
This SUV has a distinct advantage over its competitors thanks to the addition of a plug-in hybrid powertrain, which also ensures unsurpassed performance on the road. Additionally, the wide range of standard amenities elevates the driving experience to whole new heights.
Although there may be a few small restrictions on the amount of room for passengers and goods in the back, the Hornet makes up for these little constraints with an amazing blend of comfort, cutting-edge technology, and impressive dynamic capabilities.
The Hornet genuinely shines as a tremendously appealing alternative that merits careful consideration in today's fiercely competitive market for small SUVs.