Car lovers, get ready to celebrate! In 2024, the much-loved Acura Integra will make a triumphant return, bringing with it the thrilling Type S model.
The performance of the Integra, which is known for being sporty, has been noticeably improved.
Get ready as we explore the 2024 Acura Integra's intriguing features, exceptional performance, and highlights, with a particular focus on the exciting Type S variant.
The 2024 Integra Lineup
There are three other trims available in addition to the much-desired Type S: Base, A-Spec, and A-Spec Technology. All of the variants have unique features and characteristics, but the Type S truly stands out because of its impressive 320-horsepower turbocharged engine.
On the other hand, the remaining grades come with a 1.5-liter turbocharged four-cylinder engine that nevertheless produces an astounding 200 horsepower.
Front-wheel drive is standard on all trims for improved maneuverability on diverse terrains. However, the A-Spec model, which can be enhanced with an optional six-speed manual gearbox and a limited-slip differential for optimum driving excitement, is the only option if you're looking for an additional degree of pleasure.
Impressive Performance Figures
The base Integra vehicles, which have a 200-horsepower engine, are well regarded for being pleasurable to drive. The A-Spec manual version excelled in testing, clocking in at a quick 0-60 mph pace of 7.0 seconds.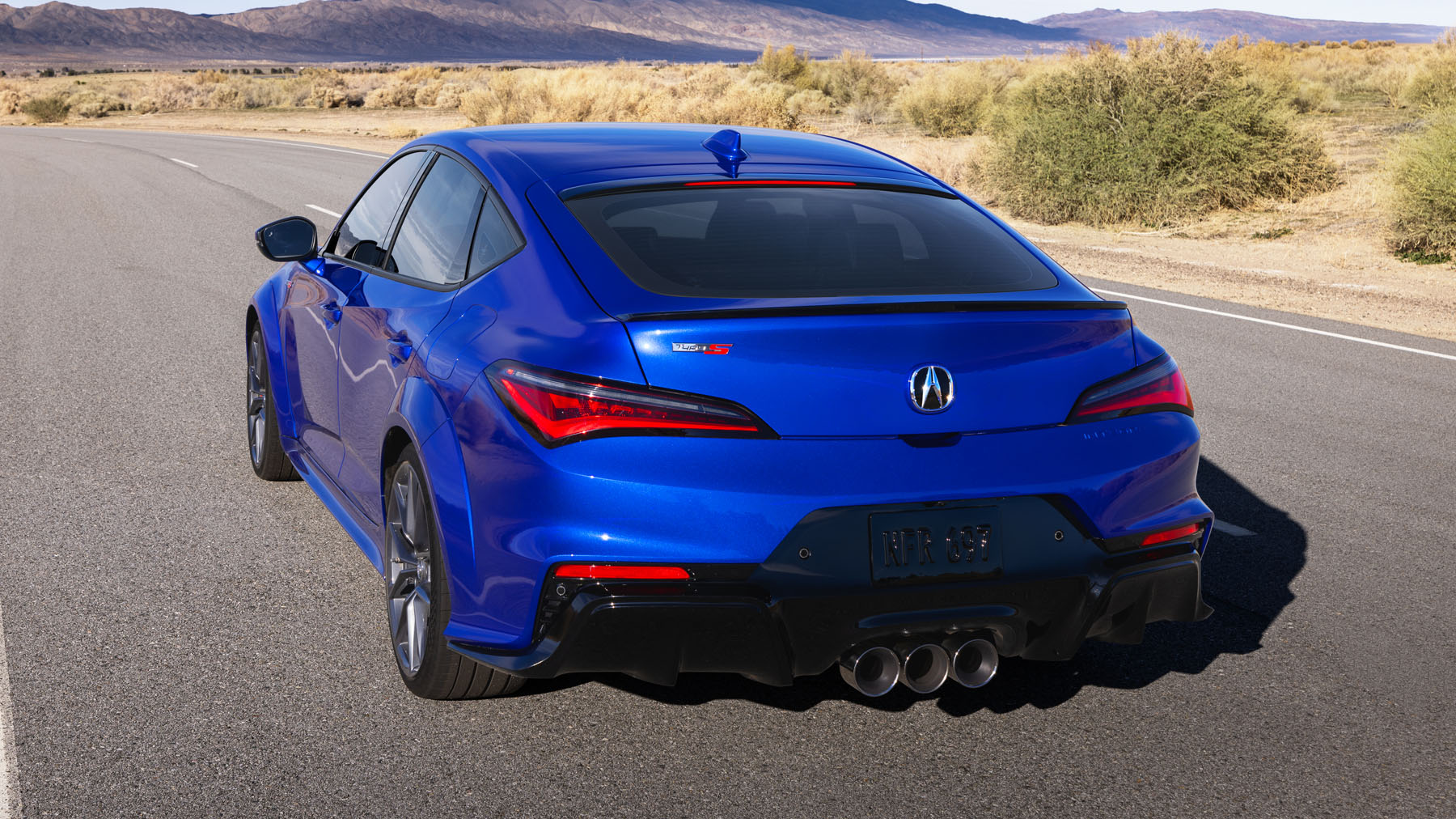 The A-Spec with a CVT gearbox, on the other hand, took 7.1 seconds longer. The Type S, on the other hand, genuinely stood out because of its remarkable acceleration, rocketing from 0 to 60 mph in an amazing 5.1 seconds.
It's easy to say that the Integra series delivers a thrilling ride that will thrill any enthusiast or driver looking for excitement on the road with such quick acceleration and accurate handling characteristics. It makes sense why this model is frequently regarded as a top
Fuel Efficiency
While the Integra Type S impresses with its performance, its fuel economy figures are slightly lower than the standard models due to its more powerful engine.
The base Integra with the CVT is the most fuel-efficient, achieving an EPA-rated 30 mpg combined, while the Type S records 24 mpg combined. These numbers, coupled with Integra's practicality, make it an excellent daily driver for commuting and city use.
Comfort and Interior Amenities
The Acura Integra's interior is excellent in terms of both comfort and design. It provides an interior area that is well-executed and comfortable by drawing inspiration from past Acura vehicles. The base model has heated sports seats with faux-leather upholstery to ensure both comfort and flair.
In contrast, if you choose the A-Spec with Technology package, you'll have a more luxurious ride with faux-suede inlays and a 12-way power driver's seat.
Regarding the back seat, two adults may fit there without any problems. To further improve general comfort levels, it would be much welcomed if further features like seat warmers and rear air vents were incorporated.
Infotainment and Connectivity
The 7.0-inch infotainment display in the 2024 Integra raises the standard for tech enthusiasts. And if it still isn't big enough, you can get a 9.0-inch screen! Utilise Apple CarPlay and Android Auto to conveniently stay connected.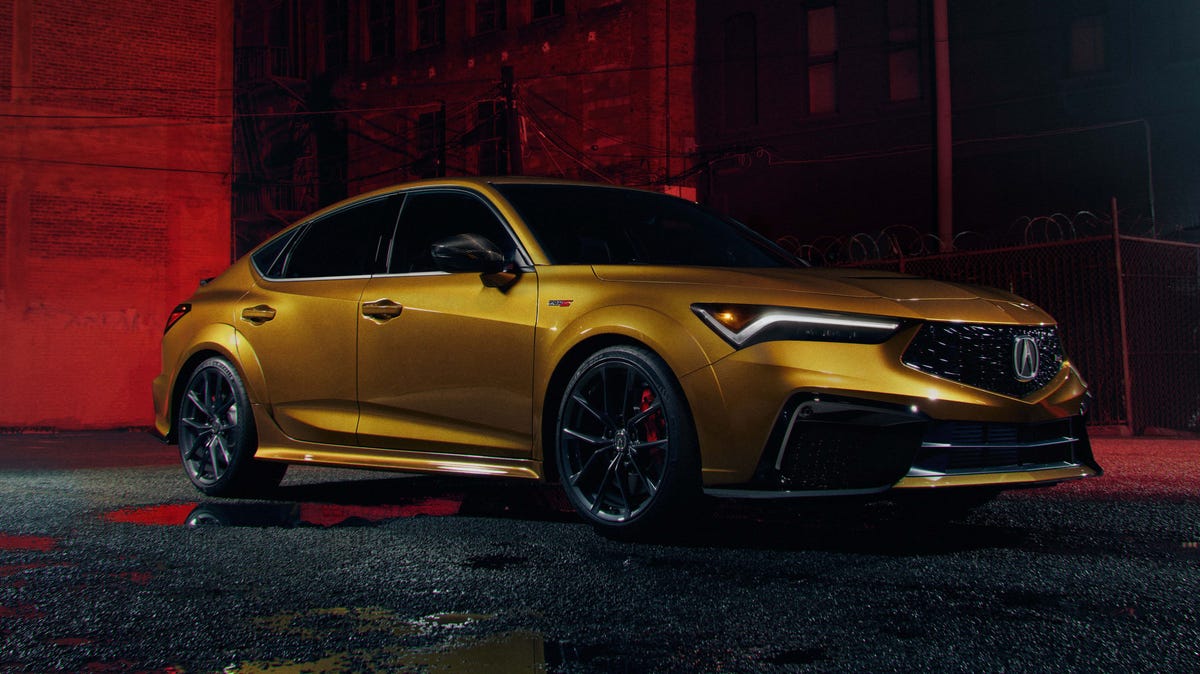 Who doesn't enjoy bonus benefits? If you choose the A-Spec Technology package, you can take advantage of additional interesting amenities like a wireless smartphone charging pad, a head-up display, and several USB-C charging points located all throughout the cabin.
Additionally, you may crank up the volume on an eight-speaker radio system or go all out with an optional ELS Studio 3D premium music system that features sixteen powerful speakers.
Advanced Safety Features
When it comes to Integra, safety is Acura's first priority. All of the models offer a wide variety of features that help drivers while they are driving.
These technologies include lane-keeping assist, which helps the Integra stay in its allotted lane; automatic emergency braking, which can detect pedestrians; and adaptive cruise control, which modifies the Integra's speed to maintain a safe distance from other cars.
The A-Spec variant with the Technology package also comes with front and rear parking sensors for additional comfort and security. These sensors simplify parking and aid in avoiding any potential mishaps or accidents.
Conclusion
the 2024 Acura Integra, a potent homage to its legendary forebear. The thrilling Type S is one of the several trims available for this new vehicle.
The Integra genuinely stands out among high-end hatchbacks on the market because of its excellent performance capabilities, exquisite interior design, and cutting-edge safety systems. Every variation provides a smooth, pleasurable ride that is ideal for daily travel.