Introducing the bold, powerful, and incredibly contemporary 2024 Ford Ranger, a mid-size pickup truck. This model's redesign, which was inspired by the larger F-150, makes it distinctive from all angles.
The American model has a solid 2.3-liter turbocharged four-cylinder engine, but certain other markets can have a turbodiesel V-6 option. For even more performance, Ford has also debuted a brand-new V-6 engine with twin turbochargers that burn petrol.
Whether you need a dependable workhorse or an exhilarating partner for off-road activities, the 2024 Ford Ranger is prepared to exceed your expectations.
 Power and Performance
With not one but two engine options, the 2024 Ford Ranger has you covered in terms of performance. The lowest versions come with a solid 2.3-liter turbocharged four-cylinder engine that can produce an astonishing 270 horsepower. This tried-and-true workhorse does many chores with ease.
However, the higher versions provide a brand-new twin-turbocharged 2.7-liter V-6 engine with an astounding 315 horsepower for those who want even more muscle.
A smooth 10-speed automatic gearbox expertly couples both engines, providing a fluid driving experience. And if you're looking for some versatility, you'll be happy to hear that you can choose between rear-wheel drive and all-wheel drive, enabling you to navigate any terrain with ease.
Impressive Towing and Payload Capacity
The 2024 Ford Ranger excels in heavy-duty transportation because of its strong payload and towing capacities. Regardless of the engine choice you pick, this vehicle is capable of towing up to 7500 pounds. The Ranger can carry everything you need to transport, including boats, trailers, and other machinery.
A few things to bear in mind include the fact that the maximum payload limit does significantly decrease if you choose the four-wheel drive system, going from 1805 to 1711 pounds. Nevertheless, it's a negligible trade-off in light of this enormous vehicle's overall hauling capacity.
Interior and Infotainment
The 2024 Ford Ranger has a modern and opulent interior that welcomes you inside. The interior has a digital gauge display, textured dashboard details, and chic air vents with a honeycomb shape. These particulars give the whole design a more upscale feel.
Furthermore, every passenger can unwind in luxury with plenty of legroom no matter where the adventure takes them, thanks to the SuperCrew crew cab configuration, which has four full-size doors and seating for five people.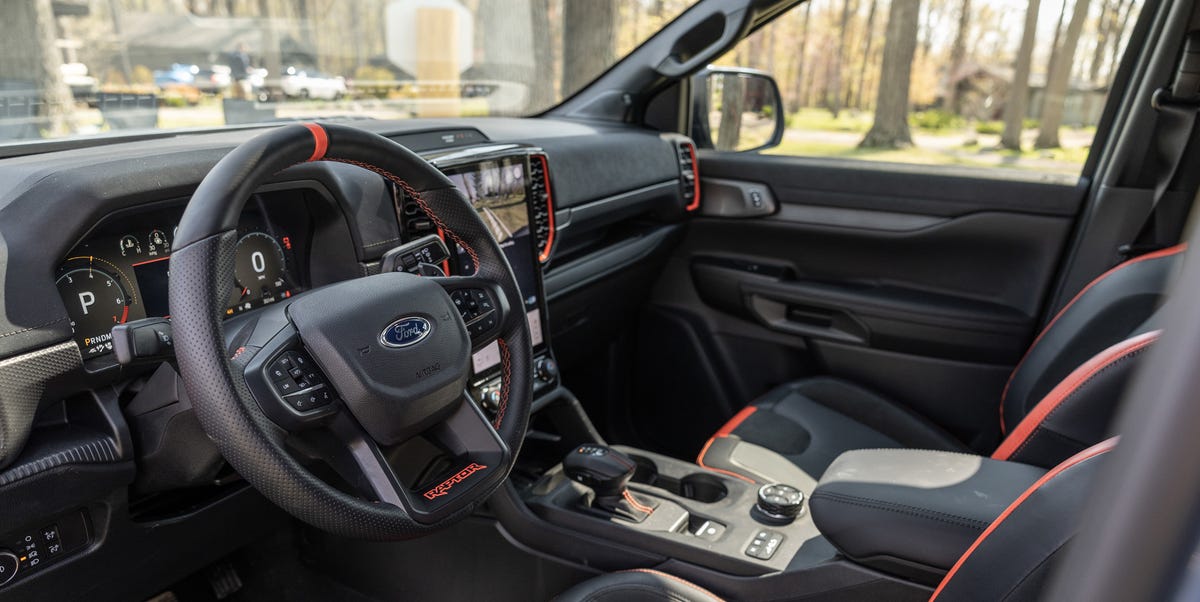 The 2024 Ranger is very impressive in terms of technology. The 10.1-inch infotainment display that comes standard with it guarantees easy access to all of your key controls. Additionally, for those of you who are tech-savvy, you may upgrade to a screen that is 12.4 inches in height.
Ford has provided the newest Sync 4 interface in each of the available configurations, assuring flawless compatibility with Apple CarPlay and Android Auto. The Ranger's infotainment system also has a brand-new zone-lighting feature, so that's not all.
This ground-breaking technology lights up certain portions of the truck's exterior, making things like working on the job site or setting up camp in the dark considerably simpler and safer.
 Safety and Driver-Assistance Features
The 2024 Ford Ranger places a high priority on safety. Standard driver assistance features offer a basic degree of security, but more cutting-edge safety technology is available with higher trim levels or optional add-ons. Positive crash test results highlight the car's dedication to safety. Forward collision warning, automatic emergency braking, blind-spot monitoring, rear cross-traffic alert, and the choice of adaptive cruise control are important safety features.
Pricing and Trim
Get ready to select from an incredible choice of trim levels that cater to various wants and tastes if you're in the market for a 2024 Ford Ranger. The base model, XL, which has a starting price of $34,160, offers consistent performance and features.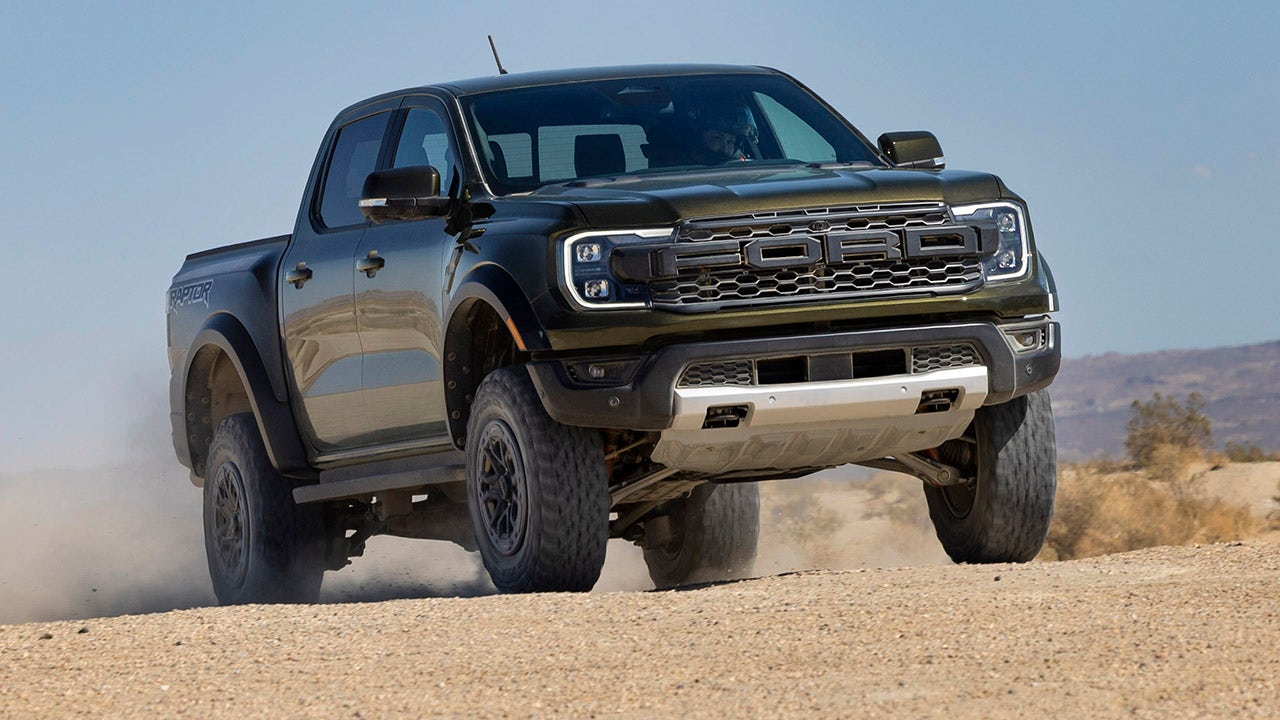 The mid-range XLT, which costs $37,100, is available for individuals seeking a well-equipped vehicle with added benefits. This adaptable option comes with high-end features, including 17-inch aluminum wheels, LED external lighting, and Ford's Co-Pilot360 array of driving aids.
Additionally, keep a watch out for the Ranger Raptor, which is available separately if you're looking for maximum capabilities and off-road ability.
Conclusion
The Ford Ranger will disrupt the mid-size pickup truck market in 2024. This exceptional car features a beautiful makeover, powerful engine choices, and cutting-edge electronics. The 2024 Ford Ranger is prepared to take on any duty, whether you're an adventurous spirit or a committed professional.
When the all-new 2024 Ford Ranger arrives on dealership lots later in the year, keep your senses alert and prepare ready for a spectacular driving experience.