Mercedes a brand that defines what class means in the automobile industry. They have been in this business for decades, and they are continuing to make cars that are groundbreaking. All the Mercedes cars are stylish and luxurious.
The Mercedes AMG GLC Class now can easily be called a great successor to the previous model. This new vehicle is packed with features that improve upon what the previous generation lacked.
Most of all, the engine is very powerful that has a lot of potential, and the interior has been given a different different different look than before and with additional features that can be added to make it even more luxurious.
The exterior doesn't have anything new added to it, but neither does it is bad. Instead, the exterior has a very amazing-looking grill and a body frame that one can easily say that it is truly a premium car.
2024 Mercedes-AMG GLC-Class Interior
On the inside, the interior is top-notch that is identical to AMG. The Interior is inspired by the design of modern cars that has things like art-deco-inspired air vents and many other things which all modern cars have.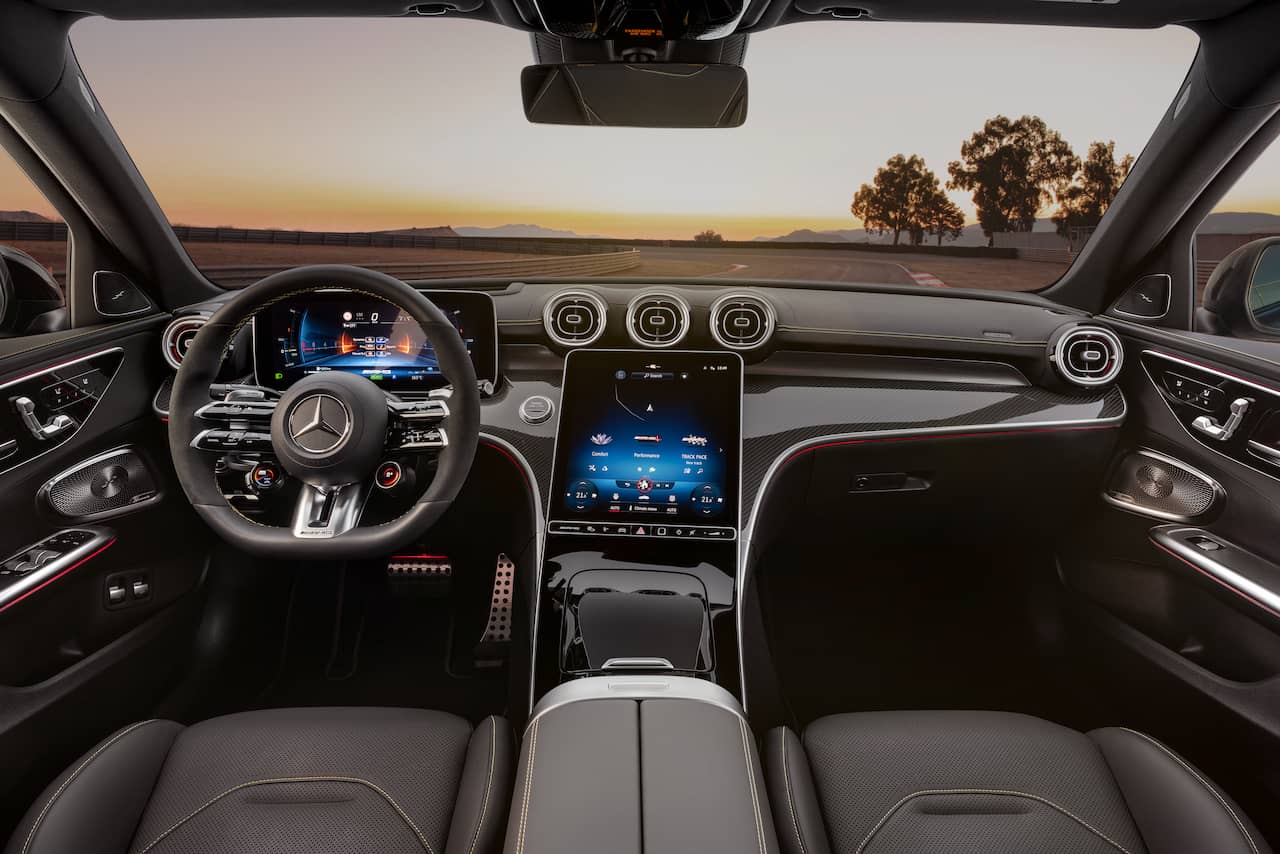 This air vent is now made up of a pinstriped wood dashboard trim that makes it stand out even more than other things. There are also added features that give it an even more detailed look, like ventilated seats, illuminated door sill plates, leather upholstery, and, lastly, a panoramic sunroof.
The digital gauge display has a length of 12.3 inches and an 11.9-inch infotainment screen. Apple CarPlay, Android Auto, and recognize voice commands. There are not any physical buttons to control the HVAC system and the audio volume.
They can now only be controlled with the touch screen. Furthermore, there is an option that has a head-up display and a Burmester premium stereo system.
2024 Mercedes-AMG GLC-Class Engine
Mercedes-AMG GLC-Class possesses a turbocharged 2.0-liter four-cylinder that can generate 416 horsepower and an insane 369 lb-ft of torque. The other engine that it has will have a 6.1-kWh lithium-ion battery and a 201-hp, 236-lb-ft of torque permanently.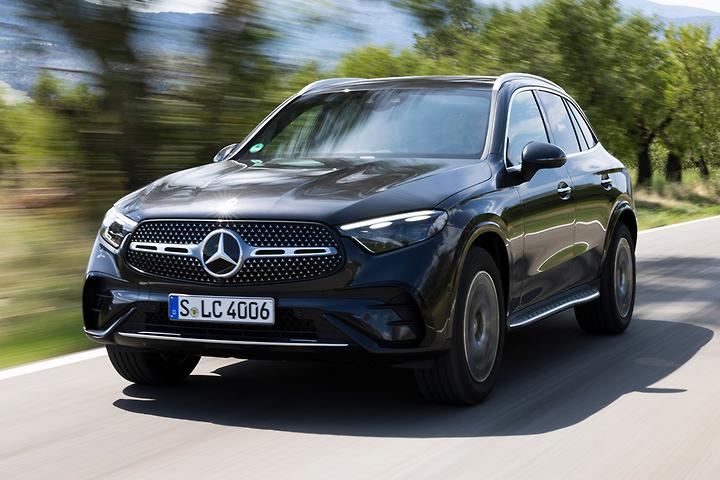 Furthermore, when combined together, it can produce 671 hp and 752 lb-ft of torque. This engine is extremely powerful that has amazing performance. But the only thing dragging it down is mileage; it is very low when compared to its rivals. This Car can provide 23 mpg city and 31 mpg highway, which is quite alright.
2024 Mercedes-AMG GLC-Class Price
The price of the Mercedes-AMG GLC-Class might start around $63,000 and $65,000.
2024 Mercedes-AMG GLC-Class Release Date
It will likely be released at the beginning of 2024. On top of that more powerful model will be released at the end of the same year.