The German carmaker Mercedes has made a compact and midsize coupe which is a mixture of C-Class and E-Class. What we meant by this is that CLE's design is based on them. The car manufacturer has taken the best of both worlds and combined, which resulted in this phenomenal coupe.
The exterior of this coupe has large oval headlights that extend up to the front fender and a big oval grille, lastly has a sharply styled front fascia. The wheelbase length of this coupe is much bigger than both C-Class and E-Class. This comes with two engine options that deliver quite good performance.
2024 Mercedes-Benz CLE-Class Interior
The interior is similar to C-class and GLC-class, but the front seats have been changed, which are specifically for the CLE-class. There are 64-color ambient lighting present in all the standard models as well as the 17-speaker Burmester sound system. Mercedes Benz CLE Class has a very refined interior that can be upgraded even with the various other options that the company provides, which range from more gorgeous looking leather.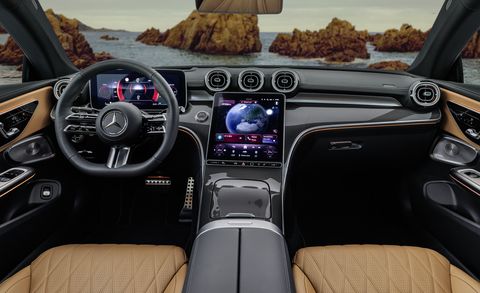 CLE class comes with a 12.3-inch digital gauge and an 11.9-inch central touchscreen. It comes with MBUX infotainment software which is Mercedes's own software that they have made for their cars. Furthermore, it can have apps like Apple Music, Spotify, Tidal, TikTok, Angry Birds, Webex, and Zoom. To make the user experience more amazing, both Apple CarPlay and Android Auto
2024 Mercedes-Benz CLE-Class Engine
There are two engine options from one could choose from. First is a turbocharged 2.0-liter inline-four. This engine can produce a total of 255 horsepower and 295 pound-feet of torque. The second is for CLE450, which can is a turbocharged 3.0-liter inline-six. This CLE450 engine can generate 375 horsepower and 369 pound-feet of torque.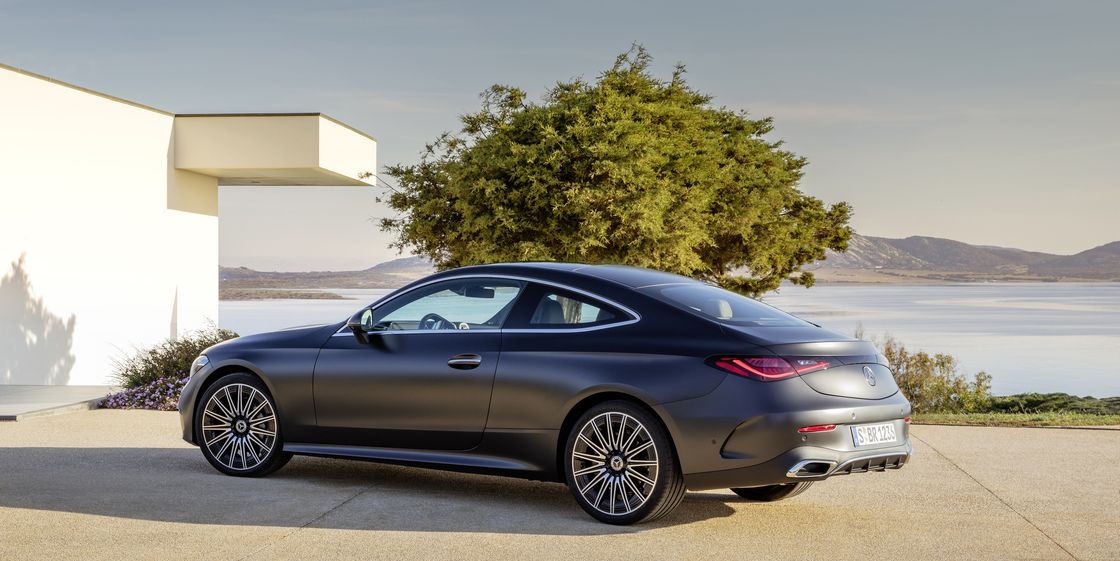 Furthermore, there is the nine-speed automatic transmission that is present on both the CLE450 and CLE450. The top speed on these two models is 150mph. Furthermore, the powertrains that are in the car are 48-volt hybrids that can add 23 horsepower and 148 pound-feet of torque.
2024 Mercedes-Benz CLE-Class Price
Unfortunately, the price of the upcoming Mercedes-Benz CLE-Class hasn't been revealed by the company. But most likely, its price will start around $60,000 for the basic model. The higher trim will be even more high priced. More details regarding the price will get revealed as the release draws near.
2024 Mercedes-Benz CLE-Class Release Date
As for the release window, the company revealed that the release will be happening in early 2024. This car will be competing for the total of the best with the Audi A5, BMW 4-Series, and Chevrolet Corvette, which will be something to witness.