Audi has accomplished alot and reached such heights it gets brought up by everyone whenever they want to buy a new luxurious car. They have branched out to unknown territories, one of those things are the electric car. The demand and popularity for those car have skyrocketed in the past couple of years.
They have bought many changes to electric cars that have been very good and has been implemented by many other manufacturers. Their Q8 E-tron / Q8 E-tron Sportback are new generation of electric car that comes with all the all the amazing things one could expect in an Audi but there is a electric battery present in it.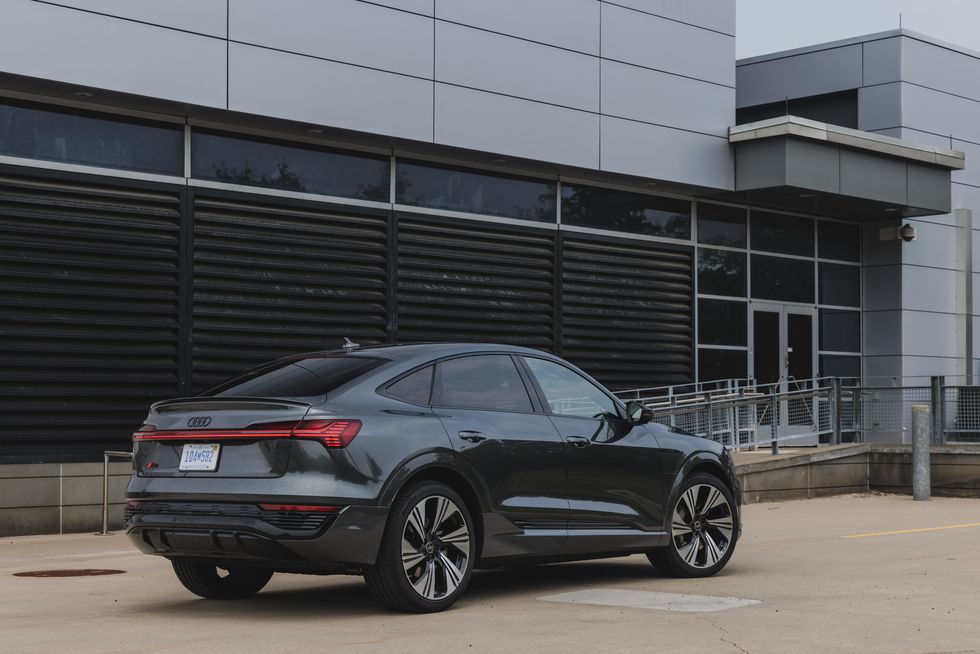 Audi Q8 exterior has gone through many changes. It is a bold and beautiful looking sedan that truly deserve everyone's attention. This is a major redesign which has been a much awaited one for many and it hasn't been a disappointing one, this redesign bought it back into the picture. With this redesign, the price have also changed that has been increased but not by a huge margin which is somewhat acceptable for the market.
2024 Audi Q8 E-tron / Q8 E-tron Sportback Engine
Audi Q8 is a full electric vehicle that has two engine. First is located at the front and the other is located at the rare side. Most work is done by the rare engine and when both of these engines are used it generates 355 horsepower and 414 pound-feet of torque. Moreover, when using the Sport mode it came generate upto 402 hoursepower and 490 pound-feet of torque. The driving experience that this delivery is phenomenal and comfortable. For a more user friendly experience, it has 170-kW fast charger which can charge 80 percent of its battery in 30 minutes.
2024 Audi Q8 E-tron / Q8 E-tron Sportback Price
Price of Audi Q8 E-tron begin from $75,595 and the end last model is priced at $85,895. The Q8 E-tron Sportback begins from $78,995 and the highest model of Sportback starts from $89,295.
2024 Audi Q8 E-tron / Q8 E-tron Sportback Interior
The interior consist of a 10.1-inch display on top and an below it is a 8.6-inch screen. The upper screen is used for Apple CarPlay and Android Auto apps. But there other features which are available as additional options that will take extra money.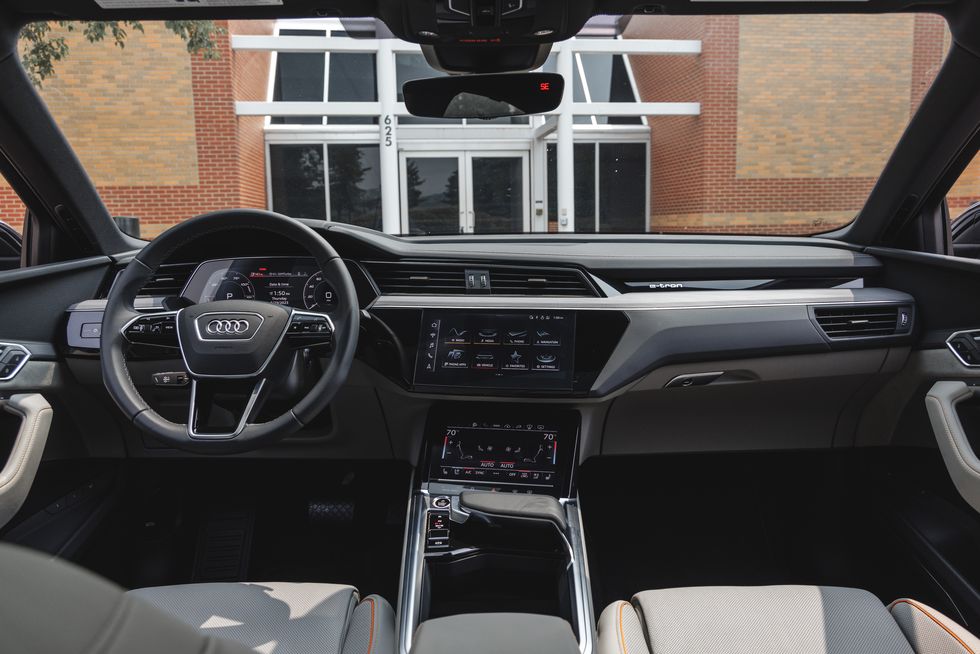 The other screen is used for only controlling the climate settings. The safety options are also pretty good which is to be expected in car such as Audi.
2024 Audi Q8 E-tron / Q8 E-tron Sportback Release Date
This car is set to release in summer of 2023 but the exact date is unknown which we will get to know very soon about it.