The infamous Toyota Land Cruiser is making a return which has shifted all the eyes on it. The legendary car maker once discontinued it three years ago for reason that are still somewhat unknown. Some say that the reason behind it was that it didn't sell well in the USA and another reason is that it was such a amazing car that had a long life that it didn't had to be changed so frequently by the coustomers that already own one.
But now it is a thing of past as Land Cruiser made a triumphant return. Its design have been revealed which resembles the past Land Cruiser but with a the touch of modern design to make it more appealing. The exterior is a very big part of 2024 Land Cruiser as it looks more like a off road vehicle instead of a luxurious car.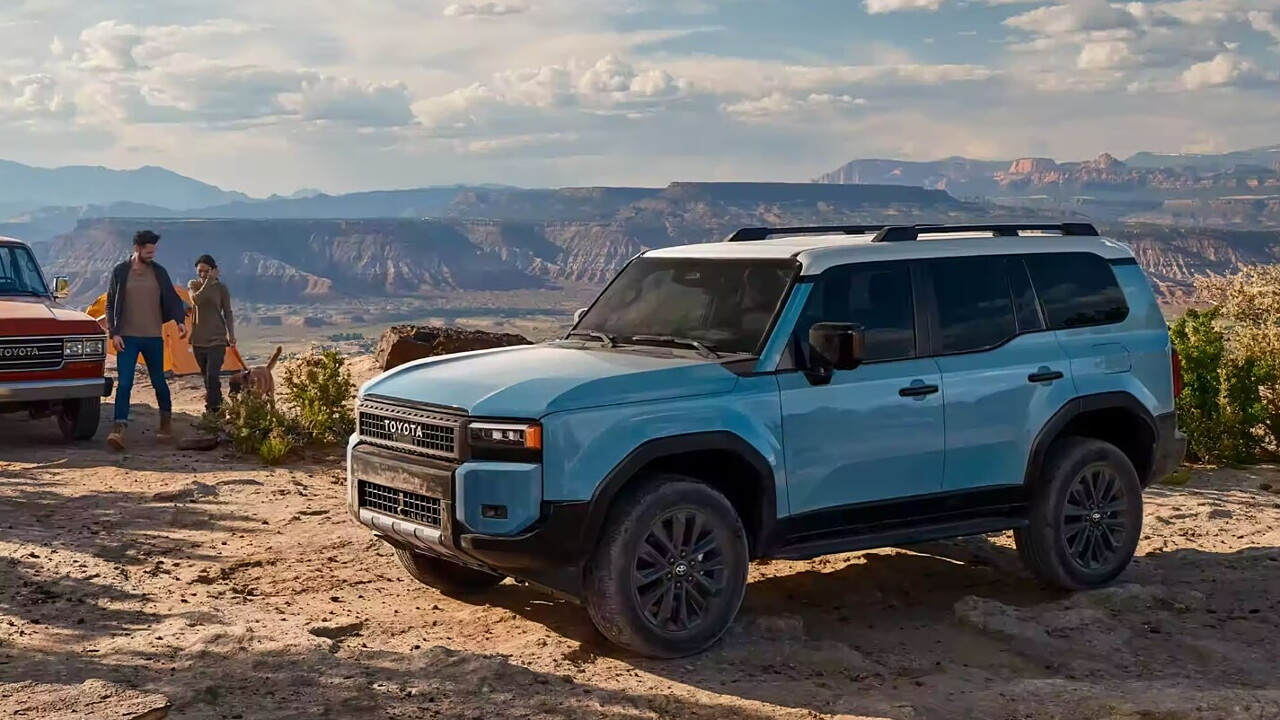 This shows that Land Cruiser is going back to its roots which a lot of fans love and the it was reported that it was designed to be a off-road first then the other things. This is faithful to what Land Cruiser stood for which is a powerful Off-Road vehicle who's makn aim is immense power. The details regarding this has been a topic that is still haven't fully been revealed but we will talking about what has been revealed by the company as of the big reveal.
2024 Toyota Land Cruiser Price
The price of the basic trim will start at $55,000 which is very acceptable and cheaper then the previous model.
2024 Toyota Land Cruiser Engine
This is Land Cruiser will have the 2.4-liter turbocharged four-cylinder hybrid iForce Max powertrain. It will have eight-speed transmission. This will be able to generate 326 horsepower that will have 465 lb-ft of torque. This will has a towing power of 6000 pounds which is less then the previous model. When talking about engine, the fuel efficiency also gets brought up but this detail is unknown right now hopefully in the future details regarding this will get revealed.
2024 Toyota Land Cruiser Interior
This is smaller than all of the previous models of Land Cruiser. But it isn't a bad thing for the 2024 model. When talking about the interior, like previously said many details are still unknown. Some details have been revealed like it will have a 12.3-inch infotainment screen and a 10-speaker audio system.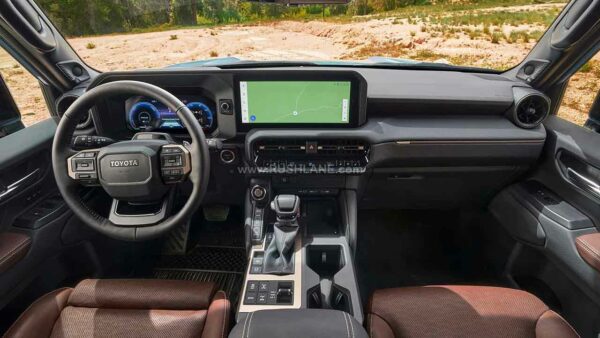 It will have other features such as push-button-lock rear differentials, a Crawl Control system, Downhill Assist Control. Furthermore, the features doesn't end there as there will also be Safety Sense 3.0, Multi-link Rear Suspension System and more.
2024 Toyota Land Cruiser Release Date
The exact release date is unknown to us. It will be release window is in the spring of 2024 which is quite far away and people will have to be very patient.