Chevrolet Corvette E-Ray is making rounds in the car community for all good reasons. E-Ray has all that one need in a Supercar, which makes it a formidable competitor to Ferrari, Lamborghini, and Porsche. It is a monster of a car that has power and speed because of the amazing engines the car manufacturer has incorporated.
It has a gorgeous-looking body that gives it even more edge in the exterior department that helps it stand out. The company has promised that performance will be the main focus of this car.
The performance is really insane for the 2024 Corvette E-Ray this is all thanks to the two engines that lie within it. Furthermore, this is a very important step for Chevrolet. It is because this is the first Corvette model that has a hybrid powertrain.
This means a lot because such a change in gear will have many people thinking about whether it will be worth it or not, but the company addresses it with the performance that the car will be delivering. There are many more fine details that are available that we need to talk about this phenomenal supercar, so let's jump right in.
2024 Chevrolet Corvette E-Ray Engine
The engine has been the main focus. There are a total of two engines. One resides at the front of the car, and the other is on the back of the Corvette E-Ray. The front engine consists of a 160-hp electric motor that controls the front wheels. The rare engine is the main focus of this as it is a 6.2-liter V-8 that comes from Corvette Stingray that can generate 495 horsepower.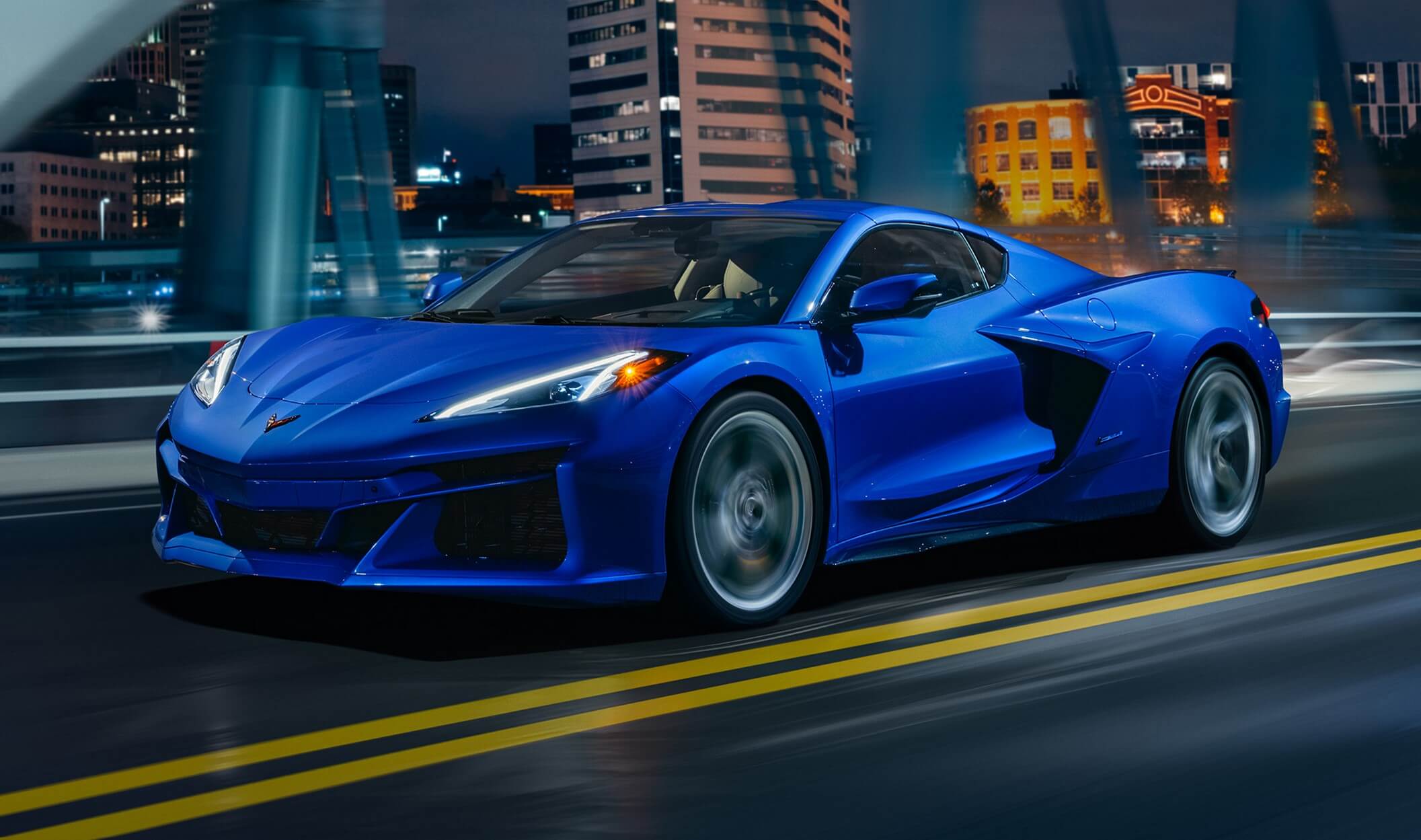 On top of all this it the rare wheels drive through an eight-speed automatic transmission. When all of this is combined, it can produce a whopping 655 horsepower which is insane when thinking about it.
Furthermore, there is also a 1.1 kWh battery pack with which the car can travel at the speed of 45 mph on electric power, which is usual for short distances; this is done in a drive mode the company dubbed Stealth Mode. Unfortunately, the fuel economy has been revealed by the company; it will get revealed as the release draws near.
2024 Chevrolet Corvette E-Ray Interior
The owner of Stingray or Z06 models will find a lot of similarities here. This is because the 2024 Chevrolet Corvette E-Ray's interior is similar to them in every way. It is a two-seater car that has a lot of customizing options such as leather, imitation suede, and many other options.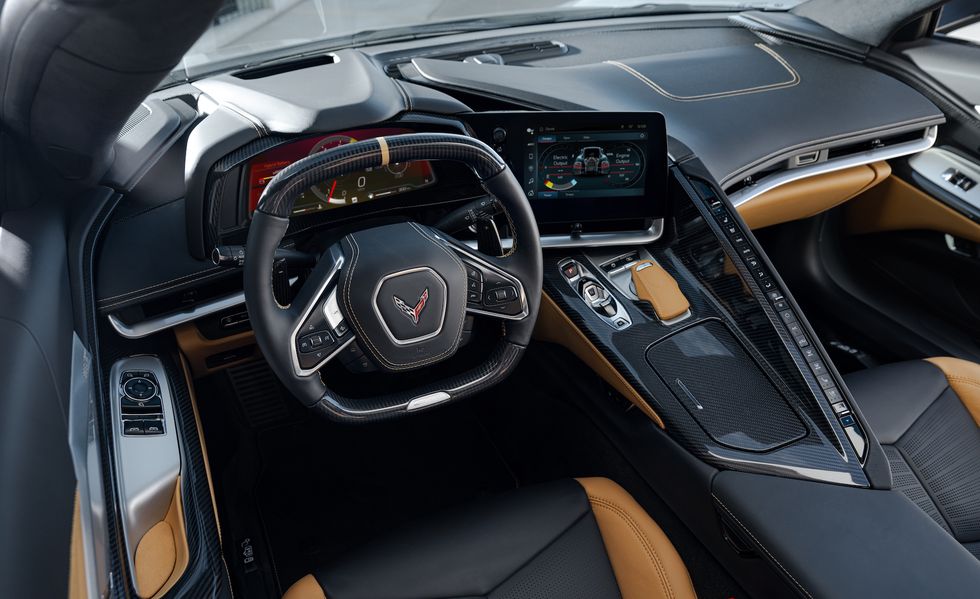 The digital gauge display is 12.0-inch in length, which looks amazing, and the infotainment screen is titled toward the driver to be more accessible to them. The infotainment is an 8.0-inch touchscreen that comes with the company's Infotainment 3 Plus system. There are features such as 4G LTE mobile hotspot, Apple CarPlay/Android Auto for a seamless experience.
2024 Chevrolet Corvette E-Ray Price
There are only two models of the 2024 Corvette E-Ray. First, the coupe costs $104,495, and a Convertible is valued at $111,295. These are expensive, no doubt, but it is well worth the asking price because of their insane specifications.
2024 Chevrolet Corvette E-Ray Release Date
This supercar will be released in 2023, but the exact date of release is still unknown to us.