Aston Martin is a popular car which is known for its amazing cars which makes the driver feel special. It is the standard for those who want a luxurious sports car. There are numerous cars one can select from and DB series is one of them. It is one of the most popular car that an individual could buy which has it all that a car enthusiastic would dream of.
The most recent successor to DB11 is the all new DB12 that is fitted with an insane engine that a high amount of output as well as a eye pleasing interior as well as exterior that rules over everyone's heart. Upon its big reveal, it was noted by many that DB12's exterior is somewhat similar to that of its predecessor which is DB12.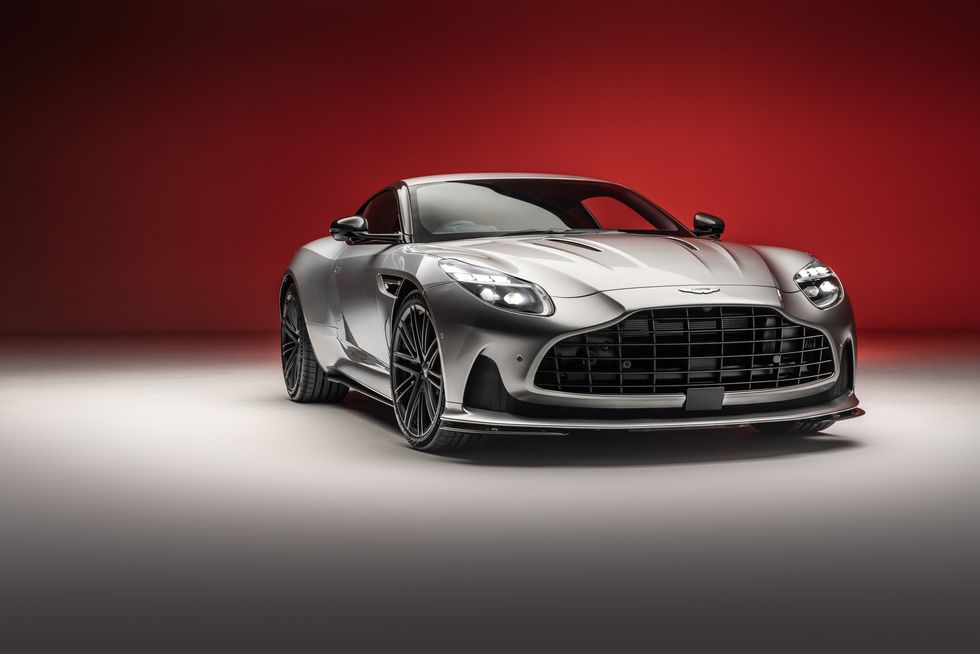 But when looking closely at it, one can spot the difference that have been very small changes but nevertheless are changes that have somewhat improved its looks for the better. The first difference can be found on the front which is the grille, now it takes up the entire front side of DB12. The lights that are present are similar to DB11 but DB12 is more wider than it and to be exact, 6mm wider at the front and 22mm wider at the rear.
Aston Martin DB12 Engine
The engine is very phenomenal that hasn't any electricity engine within it. Just a 4.0-litre twin-turbocharged V8 engine. It has the potential of 680 hoursepower and 800 torque that is mind-blowing. With this engine, the car has 202mph top speed. Furthermore, DB12 can go from 0-60mph in 3.5 seconds. There will be an even more powerful trim of this car that will be available sometime after its release.
Aston Martin DB12 Price
The price of the DB12 hasn't been publicly revealed but the price will likely start at £185,000 or £200,000.
Aston Martin DB12 Interior
The interior has been gone through a major revamp and the center console has been lifted now it consist of 10.25-inch touchscreen that consists of Apple CarPlay and Android Auto. The interior is made with the finest material that gives it a royal look which the car is know for.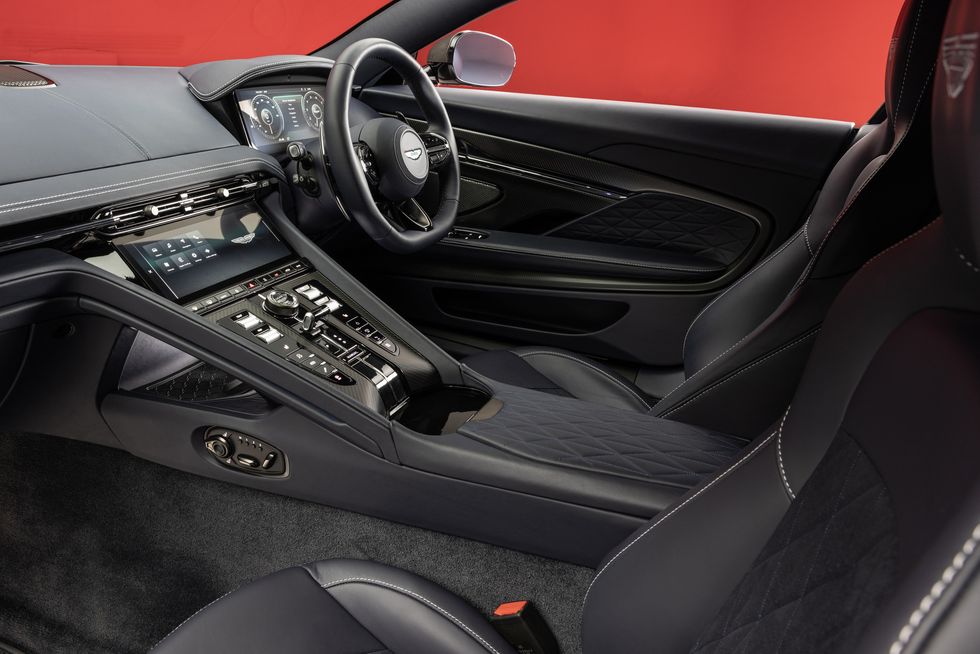 That's not all, the interior can be completely customized which give it more creative freedom whose outcome will be so unique and amazing looking.
There is also 3-D mapping for navigation purposes and an online connection. Moreover, there are many physical switchgear that includes rollers for volume, HVAC controls as well as a electronic shifter. These buttons/knobs are located between the cupholders and infotainment system.
Aston Martin DB12 Release Date
The release will most likely be revealed at the end of this year or the start of 2024.