Cadillac Escalade is made by General Motors, which is one of the best-selling SUVs for the company. It doesn't come as a surprise that this SUV sold so well, to begin with. This is because it has made a name for itself throughout the world but delivers an unfortunate experience for those that drive it.
The upcoming 2025 model has been going in a new direction as it will fully be an electric vehicle for the very first time. Cadillac Escalade has an entirely different look and new features, which give it an edge over competitors.
The outside of this SUV has been changed greatly, which made it appealing to the modern public. Size is even bigger which has been improved that means a bigger car, bigger cabin and more room for storage.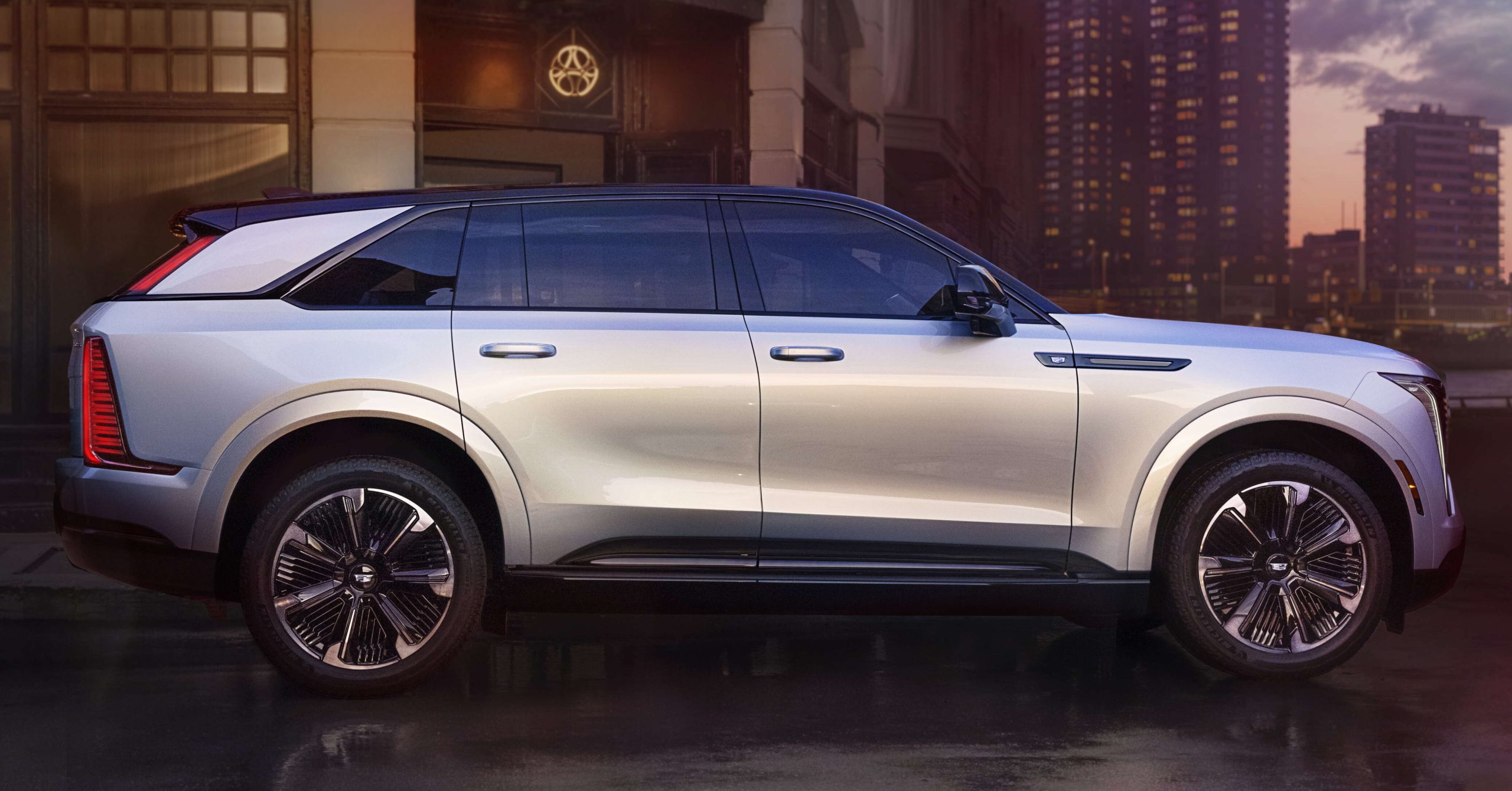 The exterior is a very robust design that will turn everyone's heart around with its looks, cuts, and overall shape of the SUV. The interior isn't a thing one should sleep on as it has one of the most innovative features.
2025 Cadillac Escalade IQ Engine
The engine that is within this SUV is very powerful. It can generate 750 horsepower and 785 pound-feet of torque. This can be achieved by a drive mode called Velocity Max which sounds insane and amazing at the same time.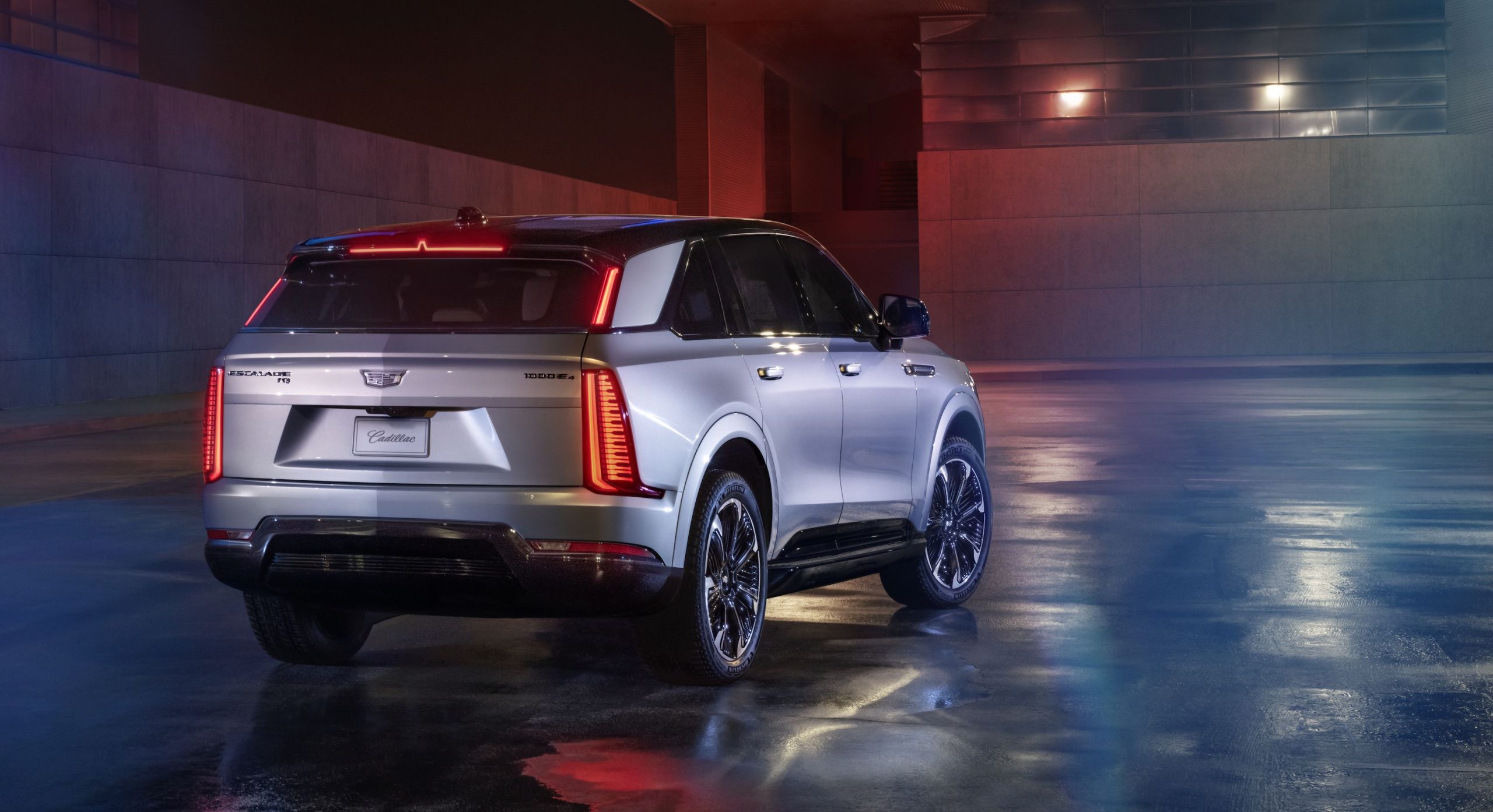 There is also the option for regular drive mode that can generate 680 horsepower and 615 pound-feet of torque. Furthermore, the company has claimed that this SUV can reach 60 mph in less than five seconds in Velocity Max.
2025 Cadillac Escalade IQ Interior
The inside consists of mind-blowing features, which is the screen which is a single display that is 55 inches which looks absolutely phenomenal. But this isn't entirely true as it has two screens first one is a 35-inch display for the driver and a 25-inch screen for the other people.
The operating system that is present is Google Built-In integration but the major thing missing which is Apple CarPlay.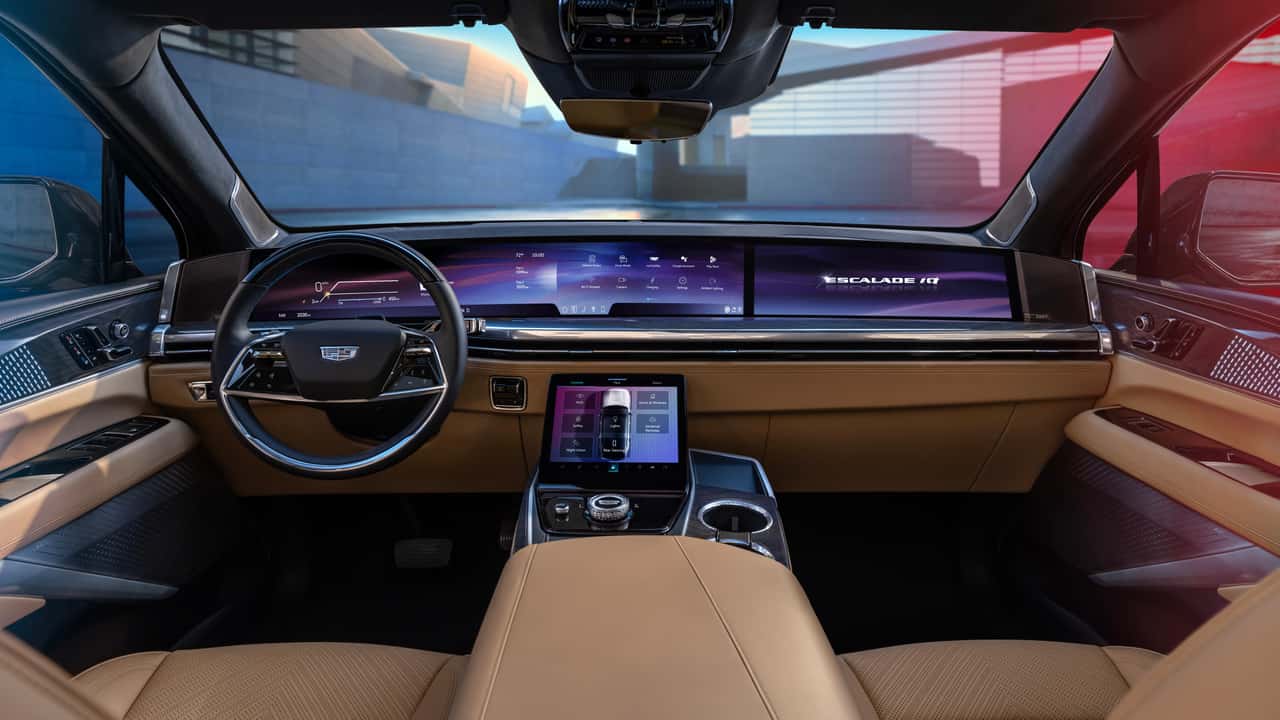 Furthermore, there is an option that adds a rear center console, which is a 12.6-inch rear headrest monitor with HDMI inputs that come with heating, ventilation, and massage. There are a plethora amount of options to select from, and it is a good thing as customization is a key factor that can win over a car enthusiast.
2025 Cadillac Escalade IQ Price
The 2025 Cadillac Escalade IQ price tag hasn't been revealed yet, but it is set to start from $130,000.
2025 Cadillac Escalade IQ Release Date
The release window that has been mentioned by the company is the summer of 2024, which is quite far away but still, an acceptable date that will pass in no time. This will be an instant sell as people have already taken notice of this SUV's feature and a group-breaking feature which is its screen.
The engine that is present is also amazing, which is also another great addition that received a very positive response.