Ford had a new project code named "Code Orange" that was under wraps for a very long time. This was a much awaited reveal for many people as many expect it to be a more powerful car of a some other version. This turned out to be a 2024 Bronco Raptor trim which added a lot of new things to the car which are the visual and technology aspects.
There is a unique colour that is only available to this trim which is a orange colour that is sprinkled throughout the car that gives it more depth to the exterior. Raptor will be a four door car that is ideal for rocky and muddy terrain this is due to it powerful engine that lies within its hood.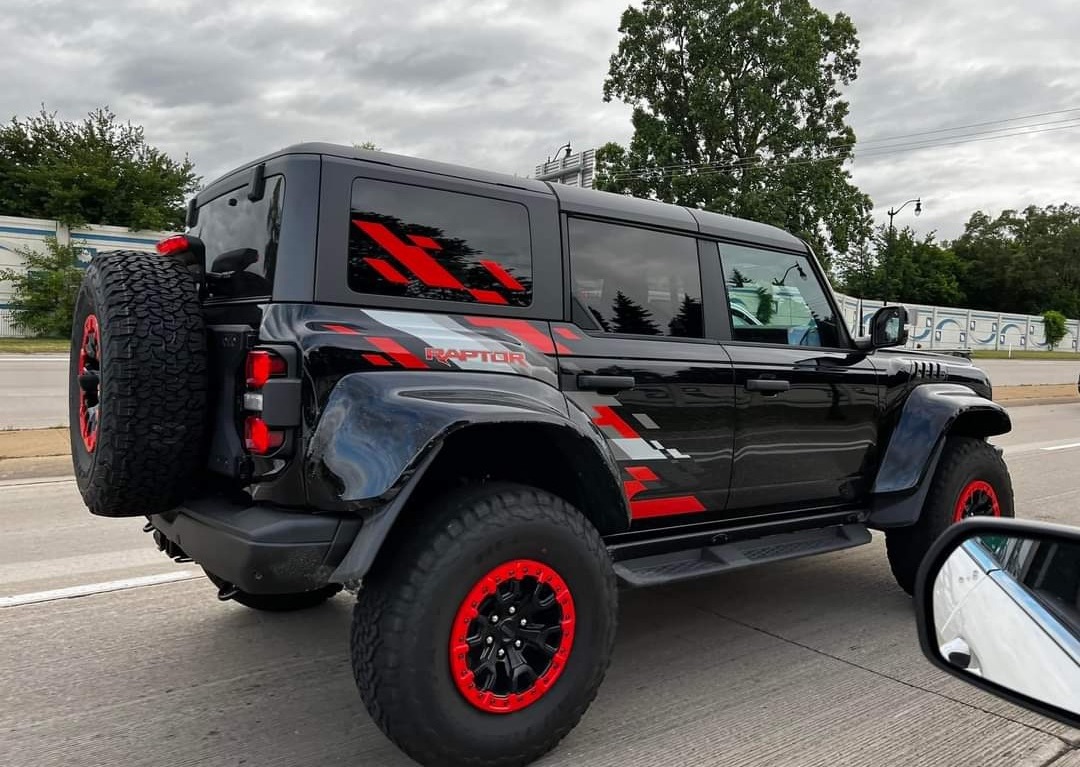 There won't be any major changes to the engine which shows that it will be same as the basic model. As previously mentioned, the exterior of Raptor will remain the same. Changes that aren't that noticeable except for the colour scheme, modular front bumper and many other changes. Furthermore there are two more to select from which are Velocity Blue and Shelter Green.
2024 Ford Bronco Raptor Price
The price have for Ford Bronco haven't been revealed but it is expected to be revealed sometime in later this year. The price might be around $89,000. It could be even more depending on the options that will be available with Ford Bronco. Whatever the price may be people will be waiting for the details regarding the price point to be revealed to them.
2024 Ford Bronco Raptor interior
Main focus of Bronco is to be a off road vehicle. This is why it is fitted with comfortable seats and a very spacious interior. It makes this SUV ideal for long journey into the mountain road and other adventures tracks. The interior is similar to regular Bronco both in terms of dimensions and design.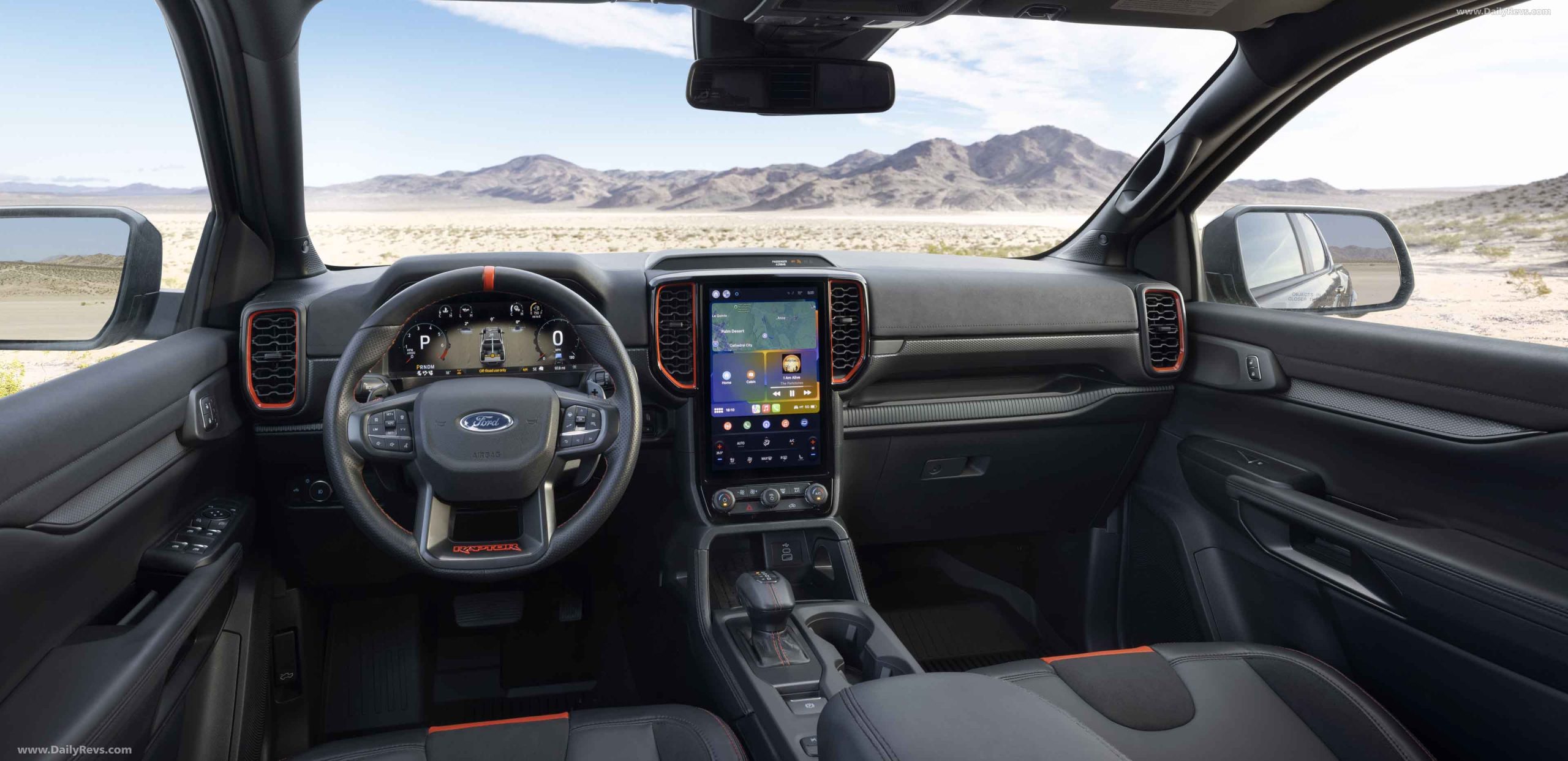 This part is something that didn't need any improvement which already was a very good aspect of the SUV. But still it comes with 12.0-inch touchscreen infotainment system. Like usual, there are many options that which allows changes to this which includes more luxurious leather, removable body panels and specifically frameless doors.
2024 Ford Bronco Raptor Engine
This time around there isn't a V-8 engine in this SUV. Instead it has a 418-hp twin-turbo 3.0-liter V-6. It produces 440 pound-feet of torque. Bronco Raptor has a 10-speed automatic transmission. There is also an advanced four-wheel-drive system which works together with selectable G.O.A.T. that stands for (Goes Over Any Type of terrain). On top this there is the 37-inch BFGoodrich K02 all-terrain tires which makes the drive even more amazing. This engine has the fuel economy of 15 mpg in the city and 16 mpg on the highway.
2024 Ford Bronco Raptor Release Date
The release date hasn't been revealed by the company but in the upcoming months but a release will happen in late 2023 or early 2024.