Audi has done it again with there newest and greatest S8 model which has improved a lot when compared to its ancestor. A very well crafted car that has it all boldness and reliability of Audi and the furiousity that exceeds any other sudens that are in the market.
The company has made sure that S8 truly becomes a luxurious student but also have the engine that provides great power and a very pleasant driving experience. Will driving it feels like you are handling something powerful which demands your attention all the time. The eyes will turn when anyone sees this car as it has a beautifully designed exterior.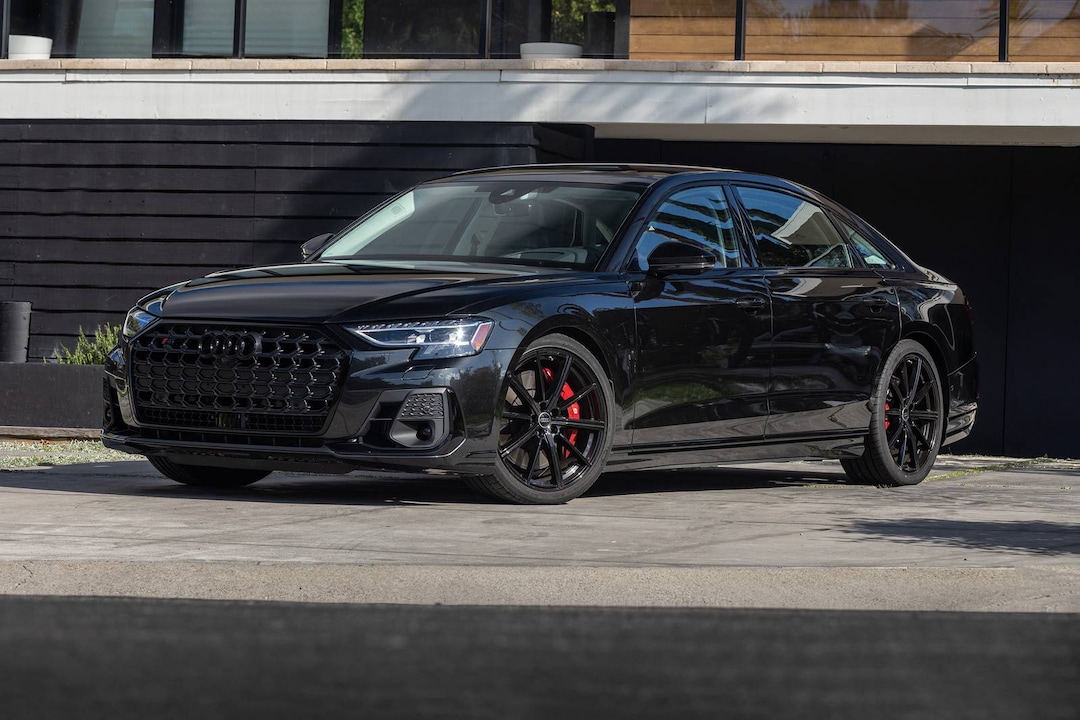 Those that have designed this have truly put their heart and soul in while designing it. The exterior looks phenomenal which is the living embodiment of luxurious seden that is further helped in the looks department with the amazing colour variations that makes it more incredible. Interior is also nothing short of breathtaking which consists of many amazing features and tech that makes more superior to its competitors.
Everything about this sedan is very insane and needs to to talked about first lets us talk about the engine. The most important and greatest thing about Audi S8 is the engine which is filled with power and energy unlike previously seen.
2024 Audi S8 Engine
There is a monster of a engine that lies within the hood. It is a twin-turbocharged 4.0-liter V-8 engine. This sedan is able to generating 563 horsepower and 590 lb-ft of torque. All-wheel drive is present in Audi S8 and there is the eight-speed automatic transmission. Furthermore, the company, Audi claims that it has a top speed of 155 mph and there are the fuel-saving systems, a cylinder deactivation and also a mild-hybrid setup with a little electric motor and battery.
2024 Audi S8 Interior
Interior is fitted with amazing leather that screams luxury and this leather covers almost all of the dashboard. Moreover, it is very spacious and comfortable experience which is further enhanced by the heating, cooling, and massage. Furthermore, the rare seats doesn't have that many features but with seat comfort package which adds adds features such as power-adjustable outboard seats, heat, ventilation.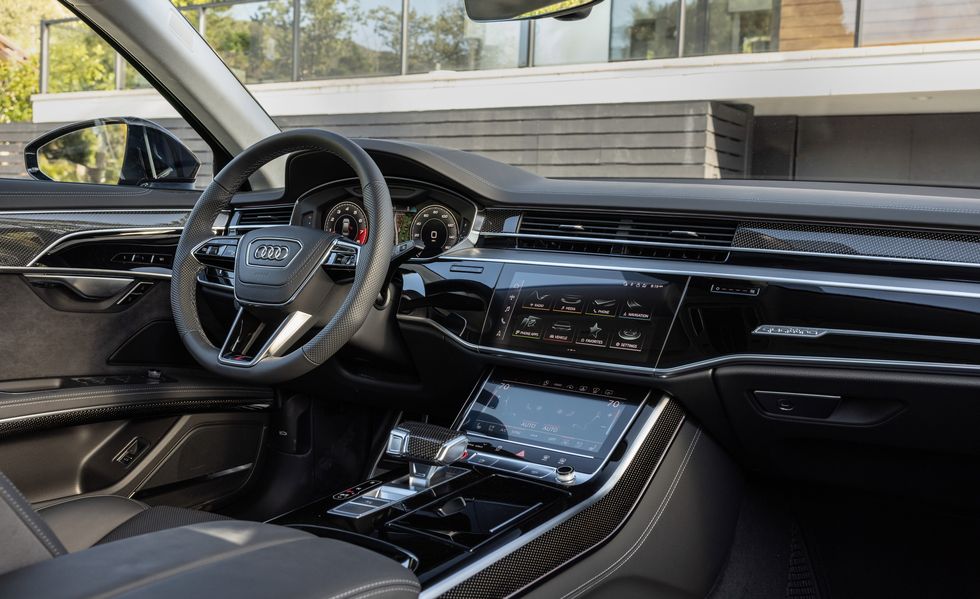 There are more features such as plusher headrests, heated armrests, and a remote control for the car's infotainment system. On top of all this, truck has a lot of space which can hold a lot of items. There are a total of three screen first is the 12.3-inch digital gauge cluster, a 10.1-inch upper infotainment system and lastly an 8.6-inch lower display.
2024 Audi S8 Price
As for the price, it is priced at $121,695 which is a lot but when looking at the exterior, interior, features, technology and the engine makes it worth every cent.
2024 Audi S8 Release Date
The release window of the S8 hasn't be revealed by Audi yet but a release might happen at the beginning of 2024.