The SUV market is a very competitive division in the automobile industry. Many renowned companies have competing in this division like of Hundai, Lexus. This even includes Ferrari who are generally known for their super cars that always push the limits of the industry as a whole. They didn't have any plans to make an SUV but due to the continuous push and requests from their fans, Ferrari decided to make the Ferrari Purosangue.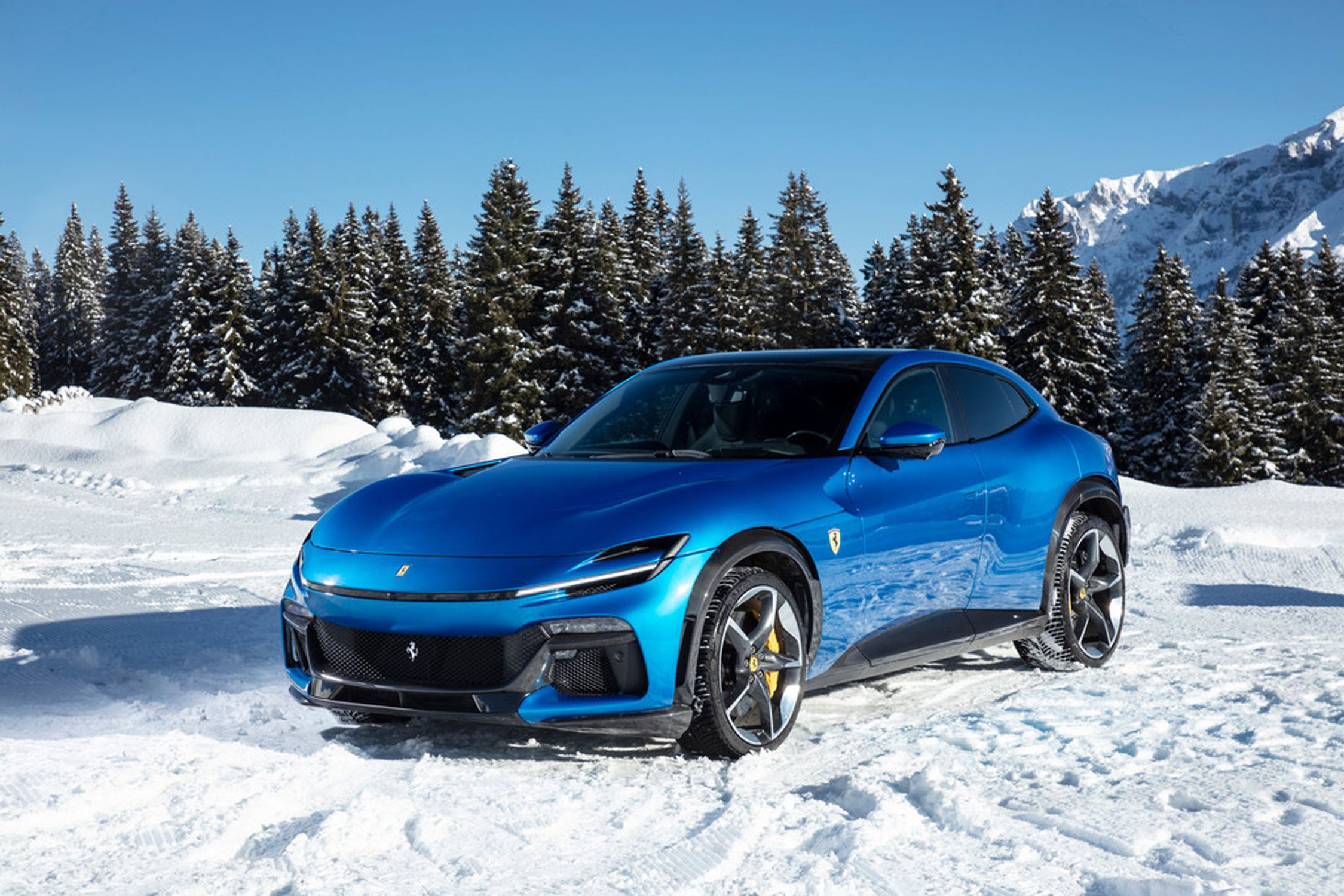 This SUV is what many expected from Ferrari which is a high performance, great design, and an interior that haven't been seen before. Ferrari Purosangue engine is very impressive one that only Ferrari will be able to make. There numerous things that we need to discuss about this SUV so let get right into it.
2024 Ferrari Purosangue Engine
The engine as previously mentioned is the infamous 6.5-liter V-12 engine that is more powerful than any of it compititators. It can go from 0-60mph in 3.3 seconds. Moreover the company has claimed that this "SUV" can go from 0 to 120 mph in 10.2. This is much faster than Lamborghini, Porsche, and Rolls-Royc. It can generate a total of 715 horsepower with its insane twelve-cylinder. What's mind blowing is that it is almost as fast as the 2022 Acura NSX. As for the fuel efficiency, EPA estimates this SUV can give a mileage if 12 mpg city and 16 mpg highway.
2024 Ferrari Purosangue Interior
The interior is very magnificent piece of art that is elegantly made which is the treatment to the craftsmanship of company. The leather that is used have given it such a delightful show which looks and feels out of this world. It is very spacious on the inside which has more then enough leg room for all those that are present in this SUV. The tech that is present is the 10.2-inch digital gauge cluster that also has a separate 10.2-inch screen for the front passenger.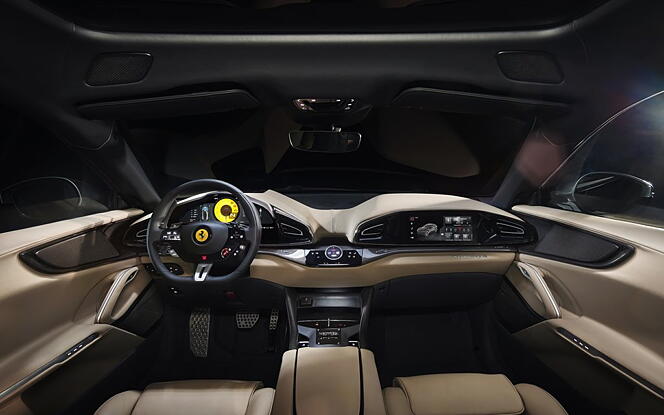 Apple CarPlay and Android Auto are both standard but unfortunately in-dash navigation system is not present. It isn't a very good thing done by Ferrari because this feature comes in handy for all the people because navigation system have been a feature have been a very important of a car for a very long time now.
2024 Ferrari Purosangue Price
The price of this Ferrari Purosangue is a whopping $402,050 that comes with all the things mentioned above. Such a price for such a SUV is a fair deal for many as Ferrari has truly out done themselves by make such a SUV that is performance focused.
2024 Ferrari Purosangue Release Date
The release will likely be happening at the end of this year which adds another amazing vehicle that will be releasing at the end of the year alongside 2024 Rolls-Royce Spectre and many more