Electric Vehicles are taking over the car industry at a very fast rate, and it isn't a bad thing, to say the least, because it has provided us with some of the best cars that have been seen in recent years.
BMW i5 is one of those car which have been getting a lot of attention in the span of a very short time which is no surprise as it comes from the same car model that have won many awards for all the good reason.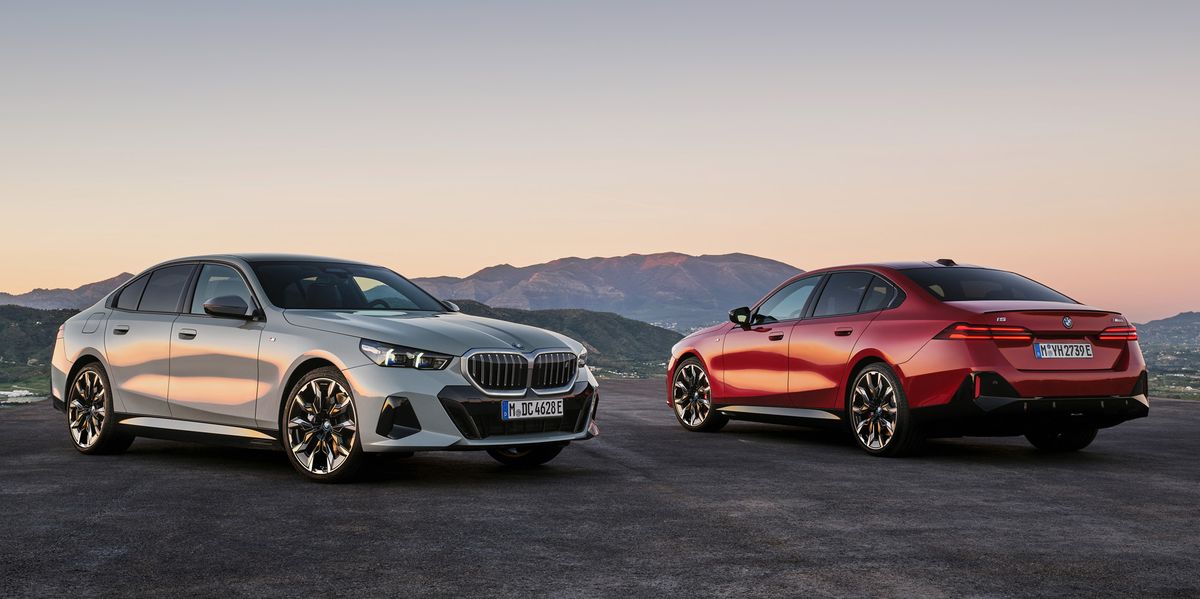 Being an electric vehicle has its own perks like it can have one or two motors, which can be selected by those that want more power and crave more speed. The exterior is very impressive, and the interior that is provided is spacious.
This is a long-awaited car that was something that everyone wanted, and upon its big reveal, the people couldn't contain their happiness as this was a very big step that BMW took, which many believe that they wouldn't do.
When compared to its ancestors, there aren't that many changes to it, but it is compensated with its longer size and a tone of features, which makes it worth all the time. So, let's talk about what things have arrived in this highly anticipated BMW i5.
2024 BMW i5 Trims
i5 will have a total of two trims are as follows.
• BMW i5 eDrive40
• BMW i5 M60 xDrive
As we can see, there aren't that many trims available to choose from, but these two will be enough as there are plenty of features available, which makes each of them unique in their own way.
2024 BMW i5 Interior
The car is one of the most unique interiors that is out there, which is filled with many features that make it comfortable and very simple but very elegant looking. The company is implementing the all-new Veganza in the i5, which is a set of interiors that is made up of glass, which makes it look very classy.
There are also the Heated and ventilated ones that are optional for eDrive40 but, on the other hand, are standard on the M60 xDrive. The digital gauge display is around 12.3 inches in length, and the infotainment touchscreen has a total length of 14.9 inches.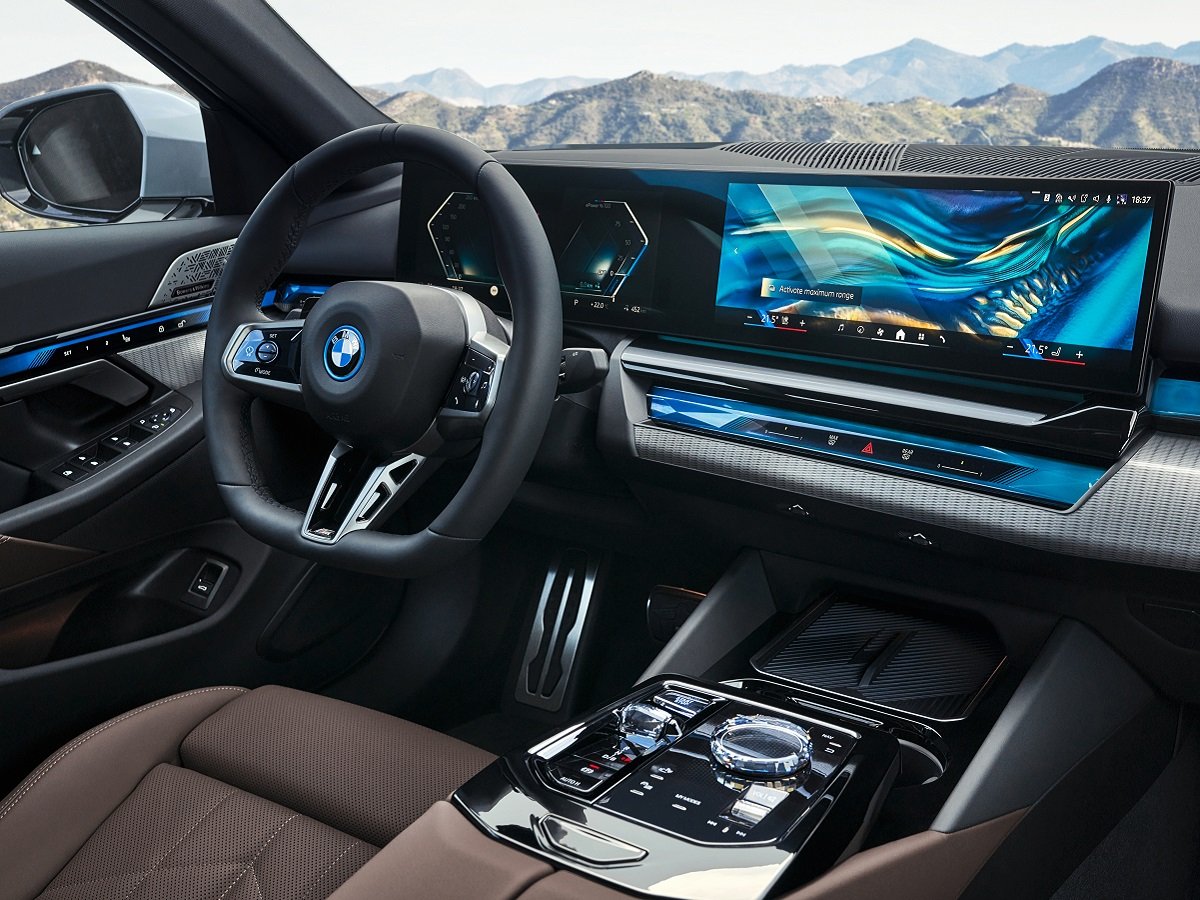 BMW's own interface makes it easy to understand the interface. There are also over-the-air updates, which deliver the updates when necessary.
Both the Apple CarPlay Android Auto are available with other features such as a wireless smartphone charging pad, in-dash navigation, a Harman/Kardon stereo system, and an onboard Wi-Fi hotspot.
2024 BMW i5 Engine
Both the cars have the same motor, but the eDrive40 has a single one, and the other trim has two of them, which obviously generates more power. The M60 xDrive model has a second motor that is linked to its front axle that can output a total of 590 hoursepower.
Furthermore, the company claims that i5 to 60 mph in just 3.7 seconds. The battery that is present in the i5 is 84.3-kWh, which can have a range of 295 miles between charges. The charging that is present is very fast, can 10 to 80 percent in 30 minutes when connected to DC fast-charging stations.
2024 BMW i5 Price
The price tags for each of the vehicles have been revealed which are as follows:
• BMW i5 eDrive40
$67,795
• BMW i5 M60 xDrive
$85,095
2024 BMW i5 Release Date
As for release, it is set to release before the end of 2023, which is very close, and people won't have to wait for that long to own such a luxurious car.