The formerly unique Japan-only model designed for chauffeur people is now accessible as a plug-in hybrid crossover with a luxurious reclining rear-seat arrangement.
Toyota has sold a super-luxury vehicle called the Century in Japan since 1967 for those unaware, and we're sure many of you are. Consider something other than the Lexus name, more akin to a Japanese Rolls-Royce; older models even had a V-12 engine. There have only been three iterations of the stately four-door, which has historically been designed to be chauffeur-driven and steeped in conventional conceptions of Japanese luxury and Toyota's famously conservative approach to vehicle evolution. For example, the first-generation Century was sold in much the same shape until 1997, demonstrating how outrageously aberrant this newfangled SUV type is to Toyota purists.
Interior
The Century SUV is aimed at luxury SUV buyers and comes with a long list of creature comforts. The SUV has powered side steps on both sides, rear doors that open 75 degrees, and a large grab handle to help with ingress and egress. Toyota claims that the electrically adjustable seats can fold flat, which is a world first. It includes rotating picnic tables, two 11.6-inch televisions, two removable 5.5-inch touchscreen control panels, and a refrigerator.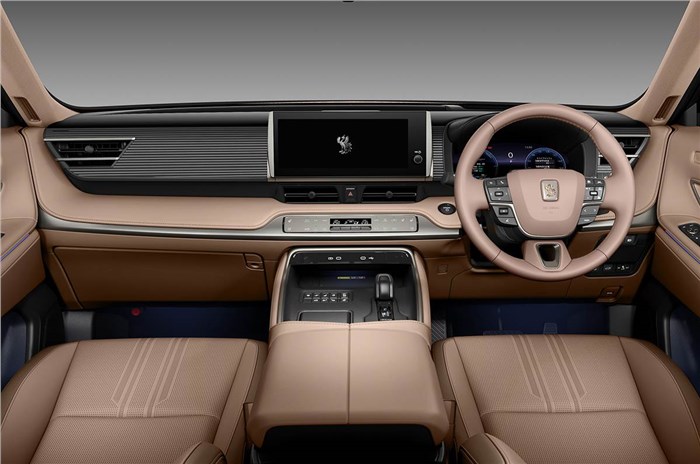 At the front, the dashboard is upright and quite slab-sided, but it features soft-touch materials with woodgrain and brushed aluminum finish. It gets two 12.3-inch displays – one for the infotainment and another for instrumentation. The multi-function steering wheel receives a unique design shared only with the Century sedan. The SUV also gets an 18-speaker sound system, wireless phone charger, digital rear-view mirror, and heated steering wheel, among other creature comforts.
Exterior
The four-seat Century SUV measures 5,205mm long, 1,990mm wide, and 1,805mm tall, with a 2,950mm wheelbase. This means it is 130mm shorter, 60mm wider, and 300mm more elevated than the five-seat Century sedan. The Toyota Century SUV gets two-door setups for the rear – a conventional option and a sliding door option (available with the GR Sport) as you get in an MPV.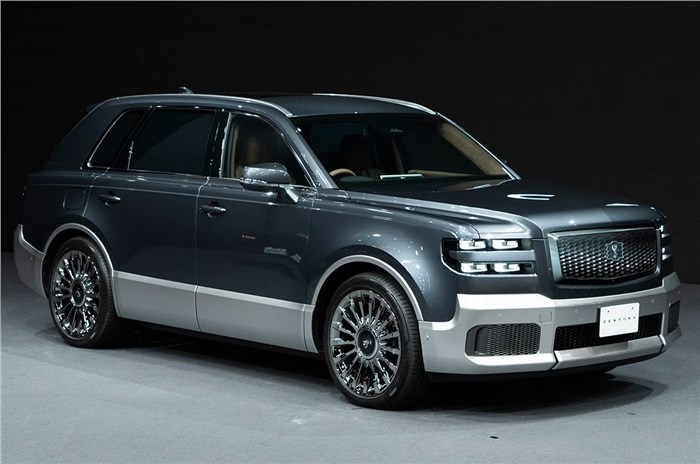 The Century SUV has an upright nose, boxy stance with rounded edges, and a prominent shoulder line that smoothly tapers off at the back. The headlamps are shaped similarly to the Century sedan and have two houses with LED elements. The grille inserts vary depending on the variant, but the Century "Phoenix emblem," which has appeared on all Toyota Century models since 1967, takes center stage on the grille.
Wheel options include 20-inch alloy wheels as standard and 22-inch alloy wheels with a design similar to the sedan as an option. The Century SUV has a raked rear glass that complements the upright tailgate design. LED taillights with 3D elements and prominent Century badging are in the center. It retains the sedan's iconic two-tone paint job and is available in seven different exterior paint color combinations.
Performance
Unlike the sedan, the Century SUV lacks a V12 engine, instead opting for a 3.5-litre V6 petrol engine with a plug-in hybrid setup that produces 406hp. This is coupled to an 8-speed automatic transmission, which sends power to all four wheels. According to the Japanese WLTC, Toyota claims the Century SUV has an all-electric range of up to 69 kilometers. When the battery is depleted, the hybrid fuel consumption averages 7 liters per 100km.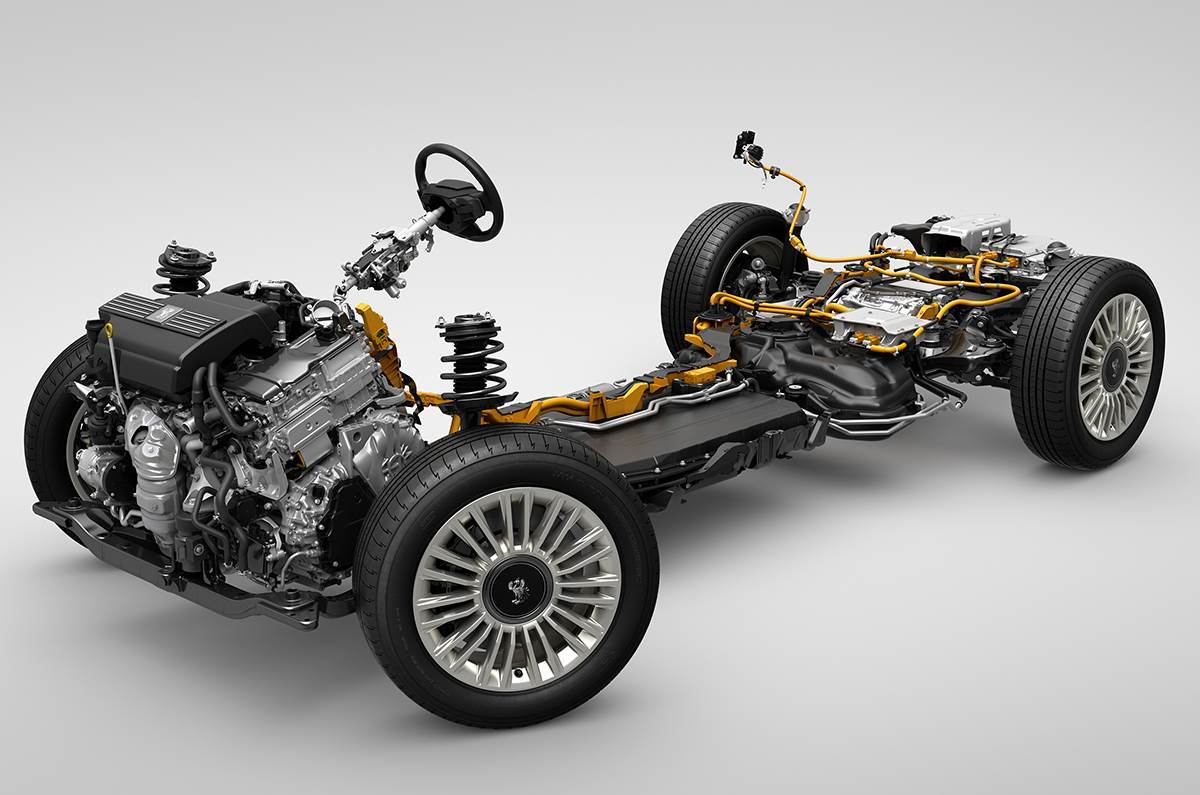 It has a variety of drive modes, including Normal, Eco, and Sport. Still, the highlight is a 'Rear Comfort' mode, which, according to Toyota, distributes driving and braking force in a way that does not disturb rear passengers.
It also has four-wheel steering, which the company claims provides "easy handling" at low speeds and "seamless, natural handling" at medium-to-high speeds.
Toyota and Lexus have proactively introduced global models in India within weeks of their international debuts, such as the Vellfire and the upcoming Lexus LM MPV. On the other hand, the Century SUV will first be available in Japan before expanding to other markets in the coming months. Toyota may launch the Century SUV in India to entice potential luxury SUV customers away from brands such as Bentley, Range Rover, and Mercedes-Maybach, among others.