The dollars chasing these rare cars result from an old economics rule about supply and demand: when there is more demand than supply, the price of goods will rise. The value of Dodge SRT vehicles equipped with Dodge's most powerful production Hemi, the 797-to-840-hp Redeye Hemi derived from the 2018 Dodge Demon, is skyrocketing.
Furthermore, the 1,025-hp 2023 SRT Dodge Demon 170—a car that far outperforms the power of the vehicles in this report—has yet to be seen, at least in auction channels. Know that whatever information you gather here will be quickly surpassed by interest in the 2023 Demon 170!
Dodge's new Power Brokers program, in which owners of SRT vehicles can upgrade their cars with factory performance goodies, is nearly perfect, but Mecum auctions appears to have appropriated that descriptive role in the last year by proving that it is the largest broker of Dodge power in reality. By our count, the Mecum auction house has hammered down on approximately 25,824 horsepower in the last nine months—and that's only counting sales of cars equipped with Dodge's top powerplant, the Demon/Redeye Hemi. This is representative of approximately 32 Dodge SRT vehicles sold at Mecum's 2023 auctions in Monterey, Harrisburg, Kissimmee (two auctions), Tulsa, Indy, Houston, and Glendale.
What Are the Values of Demons, Super Stocks, and Redeyes?
We are frequently asked, "How much are SRT Demons, Super Stocks, and Redeyes worth?" In short, whatever the public is willing to pay. We've broken down the sales from the eight most recent Mecum auctions in 2023 at Mecum.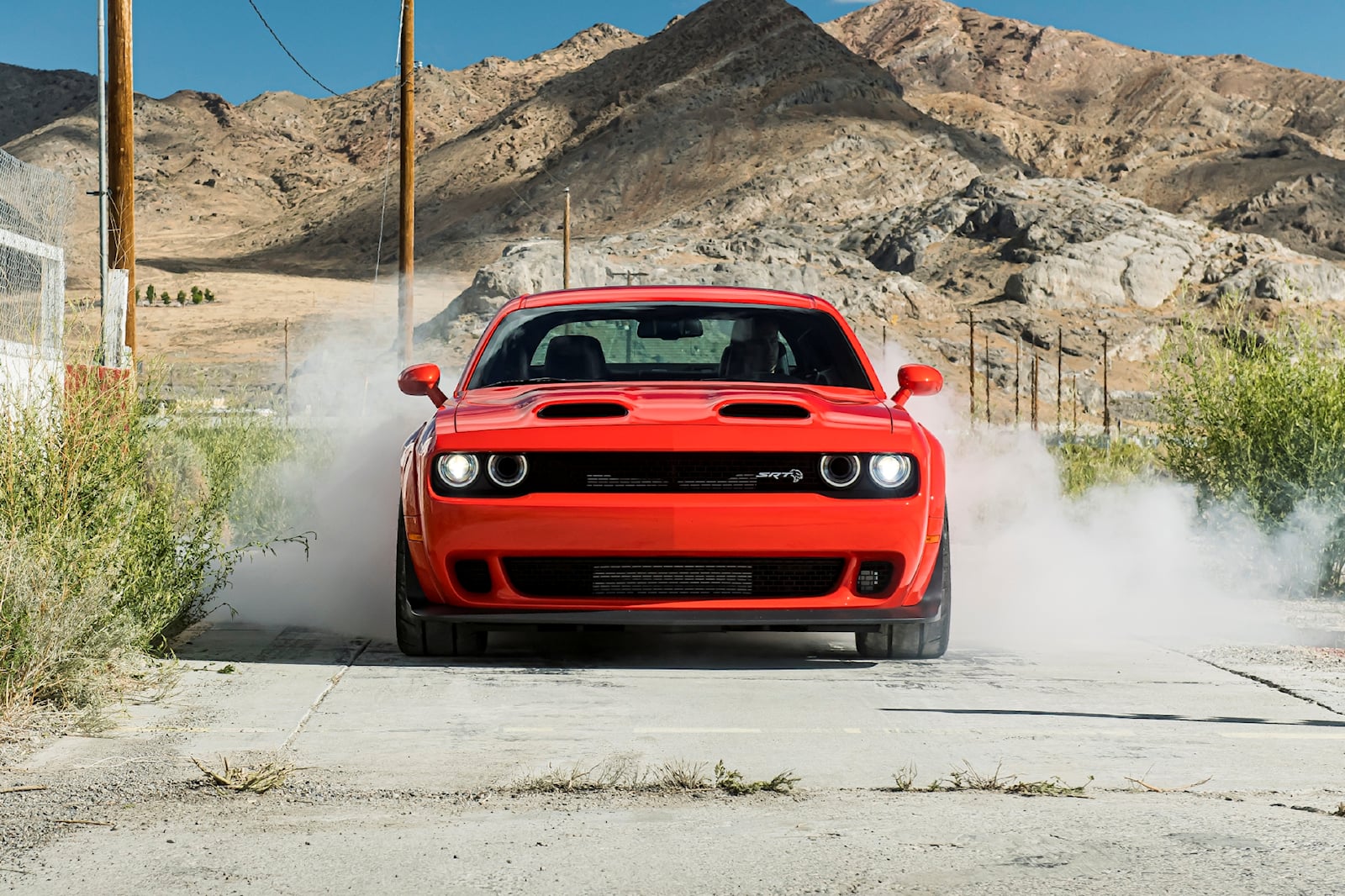 We discovered 32 Dodge Challenger and Charger models equipped with the Demon-derived Redeye Hemi (built between 2018 and 2023) that met the hammer. They were all said to have the Demon/Redeye Hemi, and the average transaction price (hammer price plus fees) was $151,112.50. We'll show you all of them, but first let's look at the sales figures for your favorite SRT model or models.
What is the value of a 2018 Dodge Demon?
Mecum has auctioned 32 800-plus horsepower SRT vehicles so far in 2023, 18 of which were 2018 Dodge Demons with prices ranging from $129,250 to $209,000. (Those cars that did not meet the reserve are not included.)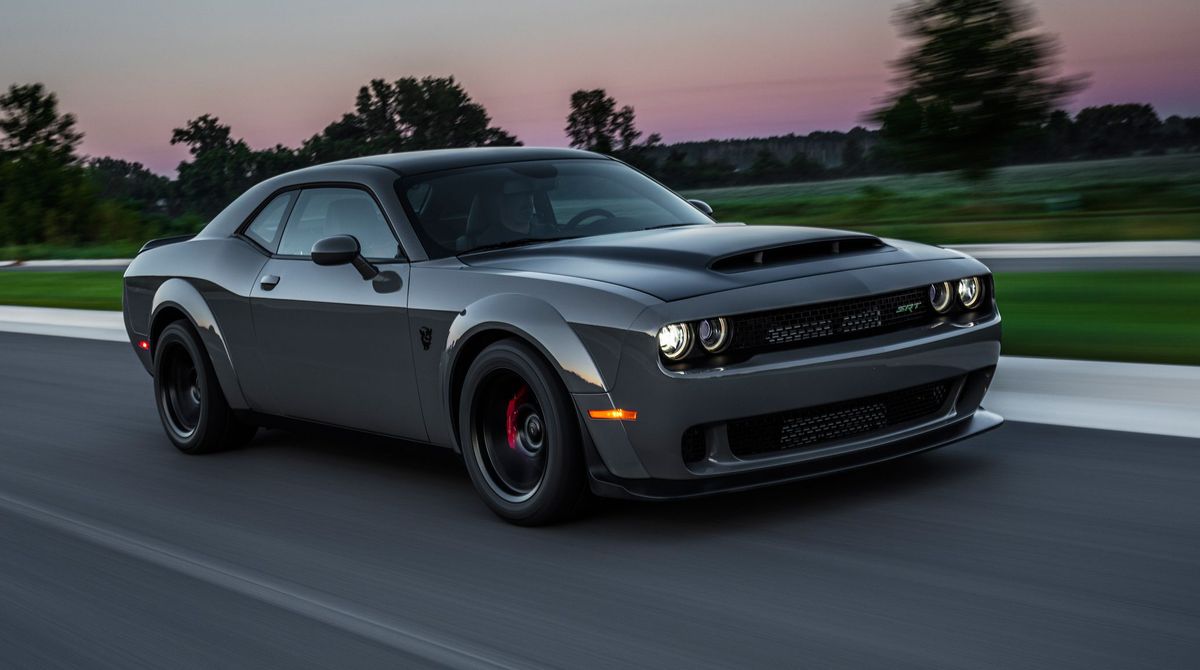 In 2023, the average price for a 2018 Demon at a Mecum auction was $165,152.87. The MSRP sticker base price of a 2018 Demon was $84,995, with HOT ROD estimating the typical dealer transaction price including optional equipment to be around $100,000.Mecum typically sees cars with very low mileage, and some Demons only had delivery mileage.
Other 2018 Demons, on the other hand, had as many as 11,000 miles, and all 2023 Dodge Demons sold for significantly more than a fully-loaded sticker price. According to HOT ROD's sales analysis, the average gross profit for the sale of a 2018 Demon at Mecum in 2023 will be around $65,152.
What is the value of a Dodge Charger SRT Redeye Widebody?
The Big Willie "King Daytona" variant dominated the Mecum sales results for the Dodge SRT Charger Redeye Widebody, accounting for four of the five Redeye Widebody Chargers sold.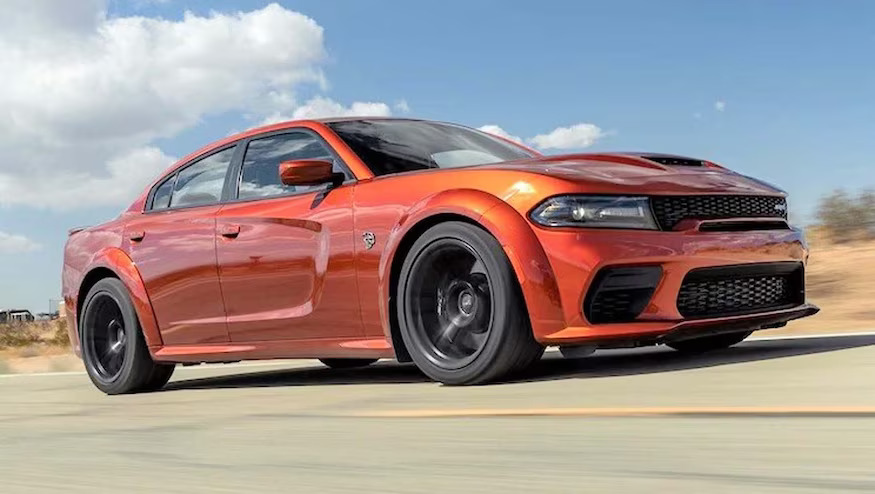 The average selling price of Redeye Widebody Chargers (hammer price plus all fees) was $158,510. In comparison, the 2023 King Daytona has a base MSRP of $100,015 and a standard SRT Redeye Widebody Charger has a base price of $91,250. Once again, astute investors are profiting, pocketing an average gross profit of $58,495 between the MSRP and the auction price.
What is the value of a Dodge SRT Super Stock Challenger?
Although not the most obscure or rare SRT vehicle with a Redeye Hemi, the Dodge SRT Super Stock Challenger is certainly one of the least well-known.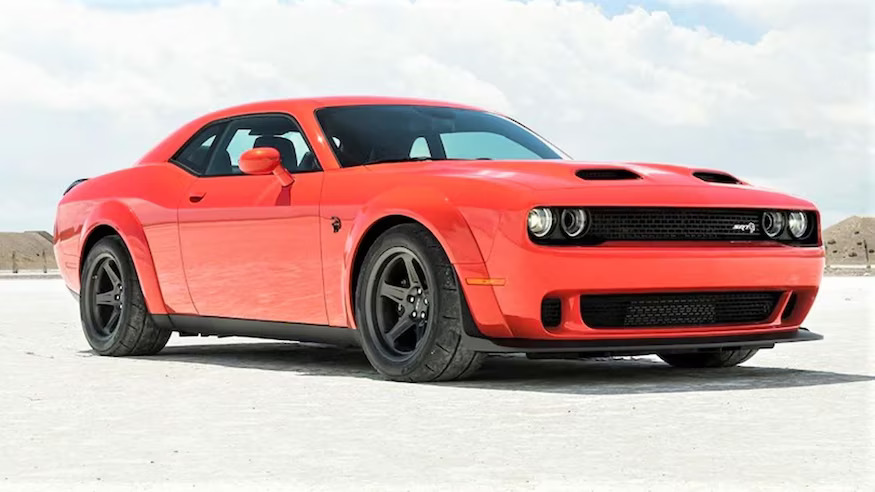 The Super Stock was released during the COVID pandemic with almost no fanfare and no badging to identify it, and it reigned as Dodge's most potent factory drag racing machine for four years, between 2020 and 2023. Its 807-hp Redeye Hemi, like all Jailbreak Redeye Hemis, gains 10 hp from an increased engine redline (from 6,400 to 6,500 rpm), and it puts that power to work through 315/40R18 Nitto drag radials on Demon-spec 18×11 wheels, as well as much (but not all!) of the 2018 Demon's drag-specific hardware and suspension calibration.
The Super Stock was one of the rarest Redeye Hemi cars, with only 1,527 built over a four-year period and an average selling price of $124,987 at Mecum. This compares favorably to a 2020 MSRP of $81,090 and a 2023 MSRP of $89,300, for a gross profit of $39,792.
What is the value of a Dodge SRT Challenger Redeye Widebody?
Only three SRT Challenger Widebody Redeyes have been hammered in 2023, with one (a 2019 model) being the cheapest in our group at $71,500 and the most expensive being a Black Ghost variant at $170,500. (Caveat: we have a strong suspicion that the 2019 Redeye selling for $71,500 is not a genuine Redeye.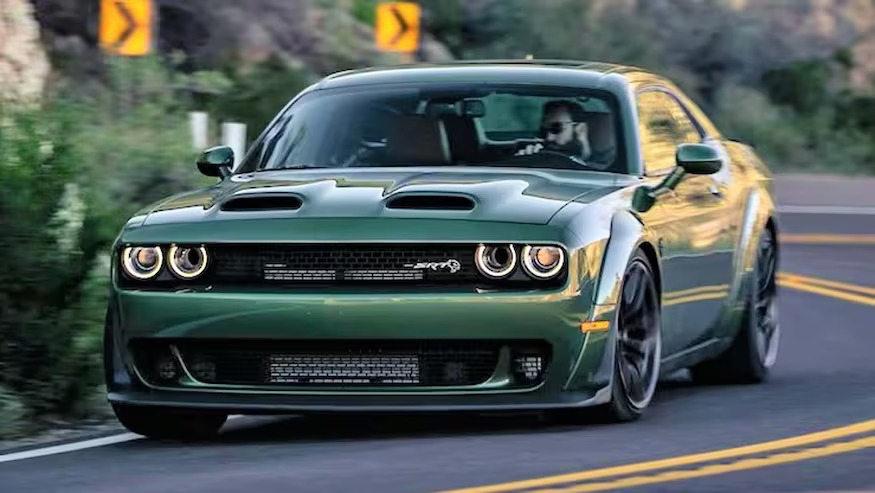 That's a nearly $100,000 difference, demonstrating that it's not always the equipment, but the branding, vehicle model year, and bidder knowledge that makes the difference. Nonetheless, with an average selling price (hammer price plus fees) of $119,166.67, the Redeye Widebody Challenger's value continues to rise when compared to the base MSRP of a 2023 Dodge SRT Challenger Redeye Widebody Jailbreak, which is $87,295—an average gross profit of $1,295