This line of cars by Ferrari is very new, which shows that the company likes to try something new and bold, even if it is an alien concept that others haven't used. As Ferrari has gone on, this new endeavor, the 296GTB / 296GTS, has tried adding a motor along with the engine.
The results are very admirable and prove the gamble of Ferrari has paid off as they have delivered a stunning car once again, which has every right to be called a Ferrari.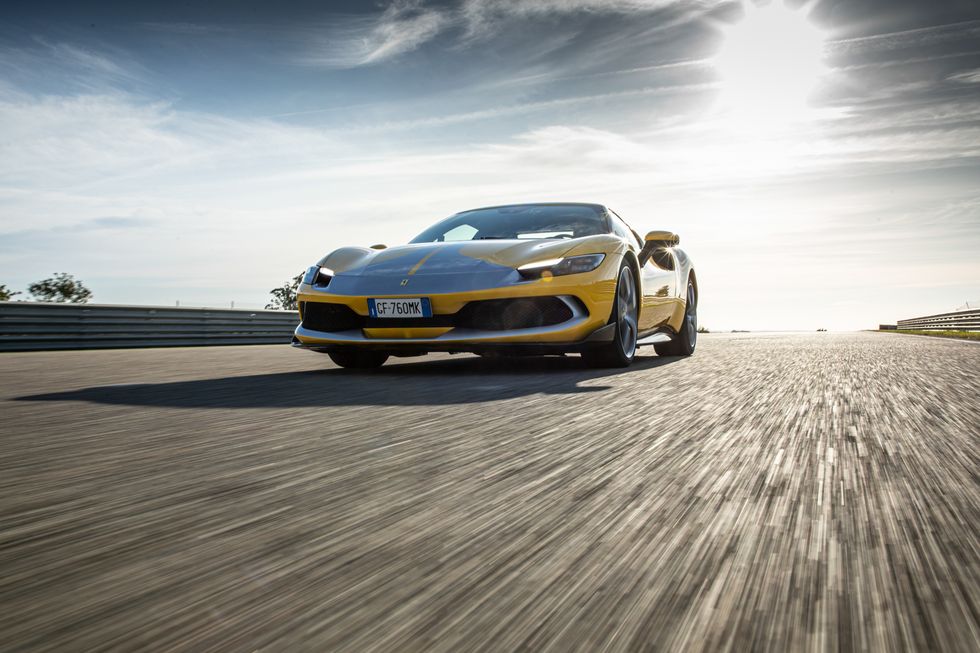 The last model that was released was back in 2022 and had a lot of positive responses from critics and fans alike, which increased the hype of the newer model of the car.
This brings us back to the 2024 model, which had a reputation that it had to live up to that was made by its ancestors. Ferrari has played their cards right so far; everyone loves 296GTB and 296GTS.
2024 Ferrari 296GTB / 296GTS Engine
The show's main star is, without a doubt, the engine that is a turbocharged V-6 paired with the plug-in-hybrid system.
In simpler terms, it means there are two outputs in this car: one is a traditional engine, and the second is an electric motor. This has many benefits that greatly improve the performance, as when both are used, it can generate 819 horsepower.
It has an eight-speed dual-clutch automatic transmission, which is a great addition. The motor is located beneath the floor, a 6.0-kWh battery pack in both coupe and convertible.
When all of this is combined, the driving experience provided here is one of the best: comfortable, easy to handle, thrilling, and fast.
2024 Ferrari 296GTB / 296GTS Interior
This car's interior isn't technologically advanced, but it is a minimalistic design that still looks elegant. This approach to the interior might have hurt the reputation of other cars, but not here, as it is a welcome thing that embraces Ferrari's old roots.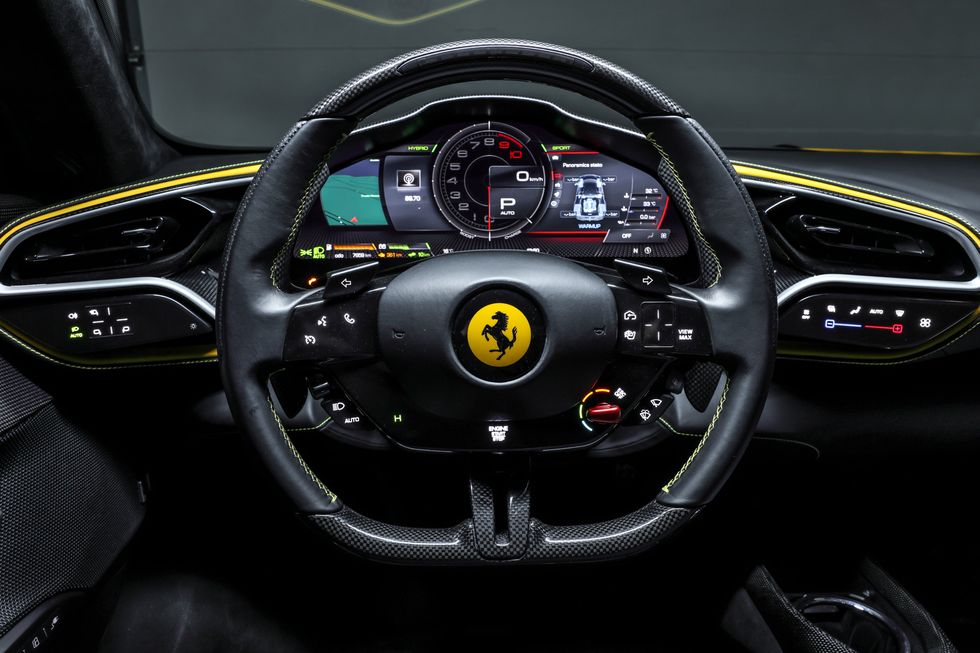 But in this day and age, it is very hard to use such an infotainment system that is placed into the digital gauge cluster. Another display has been placed on the passengers, likely with a few features.
2024 Ferrari 296GTB / 296GTS Price
The price for these cars will be a lot, which is to be expected as Ferrari makes them. The price tag for those two hasn't been revealed yet, but the price of 296GTB will probably be more than $320,000, and for the 296GTS, it will be more than $360,000.
2024 Ferrari 296GTB / 296GTS Release Date
Like the price, the release date for these cars is yet to be revealed to us, but a release will likely happen at the end of 2023, either November or December of the same year or January of 2024.