The new electric four-door shares many similarities with the Eletre SUV in terms of appearance. However, it performs even faster, with a 62 mph sprint time under 2.8 seconds.
Lotus has launched the brand-new Emeya, a premium four-door electric vehicle, and Colin Chapman is still turning over in his grave.
The Eletre-inspired car will begin manufacturing in 2019 and will be the brand's first sedan since the Carlton.
With the introduction of the over 5,000-pound Eletre electric SUV, Lotus, a British company best known for its lightweight sports cars, has already stepped outside its comfort zone.
Therefore, even though the new Lotus Emeya EV from 2025 is very different from an Elise or an Emira, it isn't as surprising from that perspective.
The new four-door Emeya hatchback, related to the Eletre, has a similar powerplant and appearance but promises even better performance because of its lower, more aerodynamic shape.
Exterior
There are no surprises on the style front, as the model mimics the Eletre with an aggressive and angular appearance. The car sports slim lighting units and a protruding bonnet; however, Lotus didn't disclose much. An active rear spoiler, an active diffuser, and an active shutter grille connect them.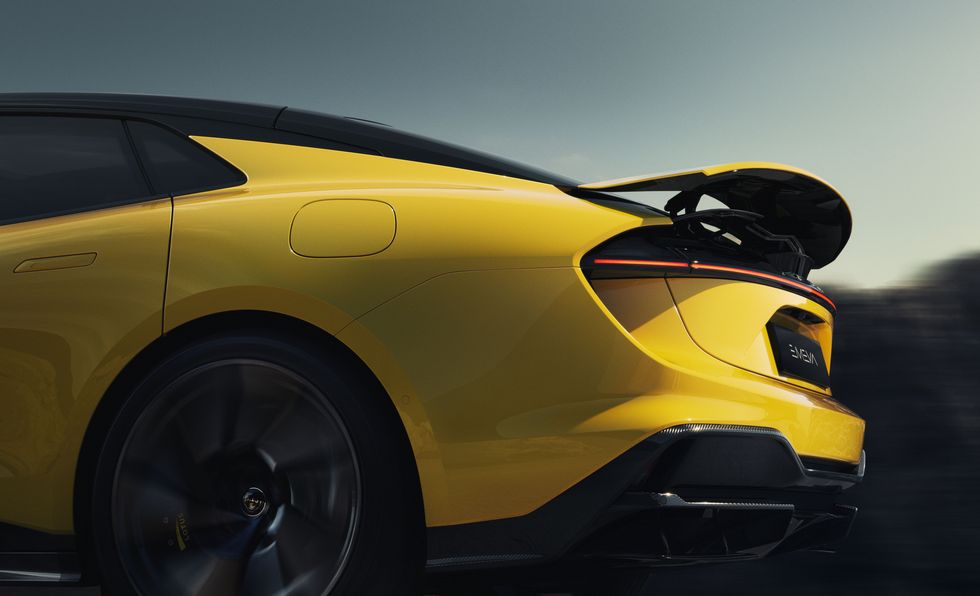 Camera pods and flush-mounted door knobs are visible as we move down the sides. Additionally, the designers gave the automobile striking black A-pillars that flow into a black roof. A vented rear fascia and a thin light bar are further standout features.
22-inch wheels and a semi-active electronically controlled air suspension are what the Emeya rides on. It is also the second Lotus in history to have electric power steering, the rack being fastened directly to the chassis to improve feedback after the Eletre.
The Emeya will probably also be available with rear-wheel steering to improve low-speed agility and high-speed stability due to the significant proportion of Eletre hardware under the skin.
Interior
Lotus only provided interior glances, but we see a simple layout with four distinct seats. However, prior spy images have revealed a rear bench, suggesting that purchasers will have a choice between the two.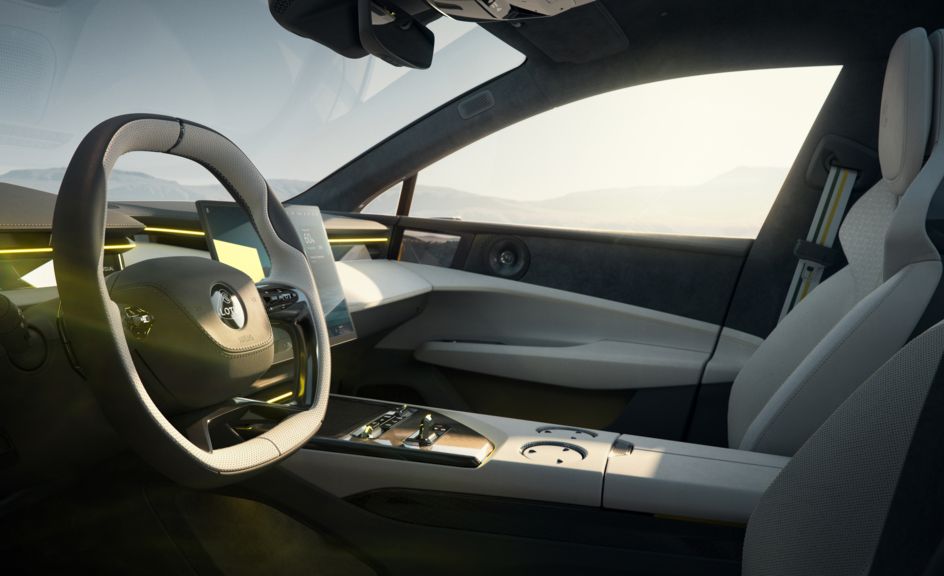 The vehicle has a compact digital instrument cluster and a steering wheel with a flat bottom. A floating entertainment system that appears to be a rip-off of Tesla connects them. Although the manufacturer withheld data, it probably measures 15.1 inches, like in the crossover.
Elegant switchgear and carbon fiber trim complete the highlights. As a further nod to sustainability, Lotus added that the model's upholstery is made of Alcantara and Nappa leather and recycled materials from the fashion sector.
Although Lotus will provide more information in the fourth quarter, the vehicle includes a KEF audio system and an electrically adjustable air suspension. The latter does so by itself, using sensors that "feel the road 1,000 times a second."
Engine
The model includes a dual-motor all-wheel drive system with up to 905 horsepower (675 kW / 918 PS) and 726 lb-ft (985 Nm) of torque, according to Lotus, withholding any other information.
According to them, the automobile should be able to accelerate from 0 to 62 mph (0 to 100 km/h) in 2.78 seconds and reach a high speed of 159 mph (256 km/h) after that. The latter figure, however, raises suspicion because the Eletre R has a top speed of 165 mph (265 km/h).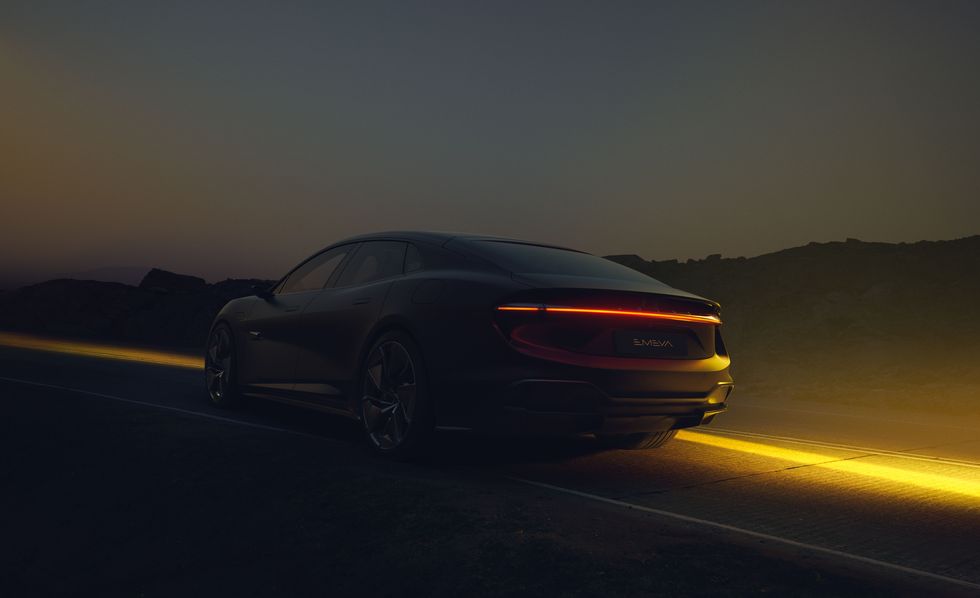 A slightly smaller battery pack—102 kWh—than used in the crossover provides the necessary power. However, the vehicle will have "market-leading charging capabilities" since it can use a 350 kW DC fast charger to extend its range by up to 93 miles (150 km) in just five minutes.
You can obtain an 80% charge in 18 minutes if you're not in a hurry. It has a standard air suspension and numerous active aerodynamic features, including a rear diffuser, front-grille shutters, and a rear spoiler that deploys to increase downforce when traveling at a high speed.
Emeya's price and specifications will be public later this year, and production will begin in 2024.