Talk about burying the good stuff—we almost missed a mid-Thursday email from Nissan waxing lyrical about the original Hardbody pickup truck, assuming it was just the company's standard attempt at PR with a nostalgic "remember that cool, squared-off mini-truck we sold back in the '80s and '90s, the one that eventually morphed into the midsize Frontier sold today?" vibe.
But the first line reads, "Beloved compact truck begins its next chapter September 14," and the final line reads, "On Thursday, September 14, the Nissan Hardbody story begins."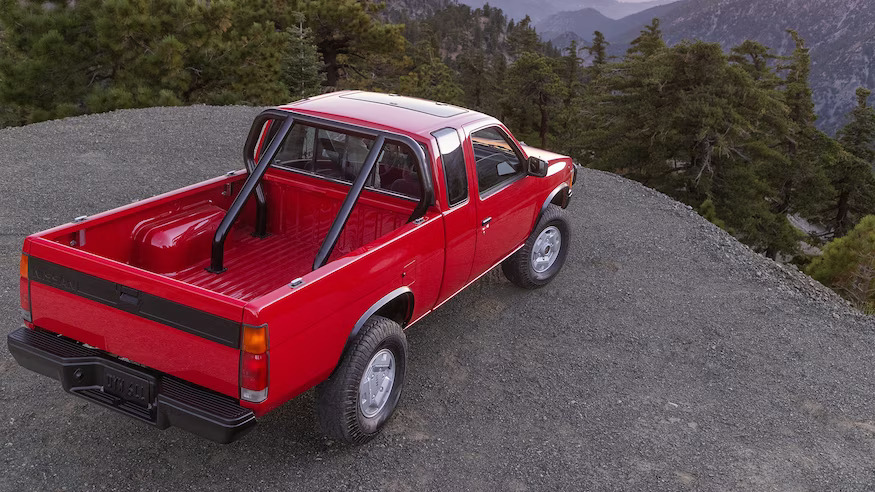 The following chapter? Hardbody? Cherished little truck? What might that indicate? Of course, Nissan won't tell, leaving us to guess. The email's summary of the Hardbody's history highlights the original pickup's compactness for context.
Naturally, all tiny pickups at the time were compact; examples include the Ford Ranger, the Chevy S-10, the Toyota pre-Tacoma model, and others. All of those vehicles are still in production today, either under different names or as larger midsize pickups.
Consider the Ford Ranger, Toyota Tacoma, Chevy Colorado, and Nissan Frontier.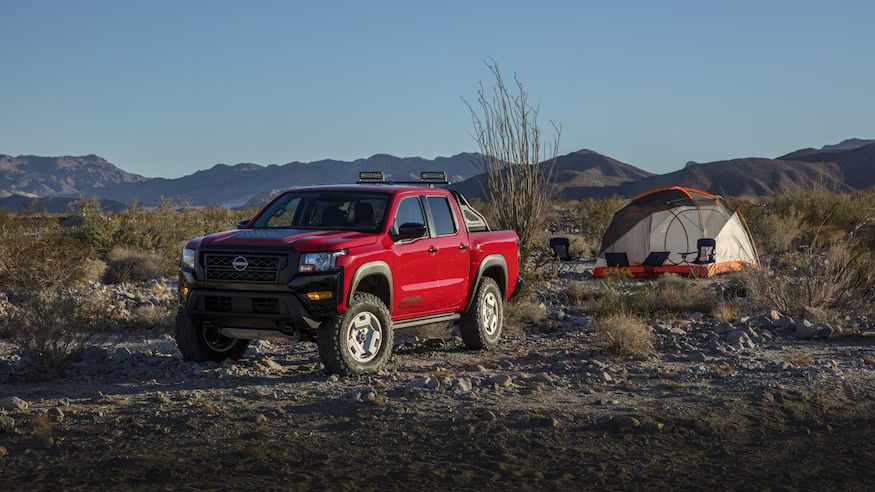 Formerly compact offerings have migrated to the midsize market, leaving the genuine compact market empty.
With its superb and amazingly affordable Maverick, only Ford has just re-entered the compact truck market. Could Nissan be thinking about making a comeback, too? We'd never argue against introducing additional compact, reasonably priced trucks, especially given the ongoing price and size inflation of mid-sizers and full-sizes.
And it would be shrewd for Nissan to compete with the Maverick by using the Hardbody label, which has real history and recognition in the tiny truck market (not to mention a whiff of toughness to counterbalance the truck's modest size).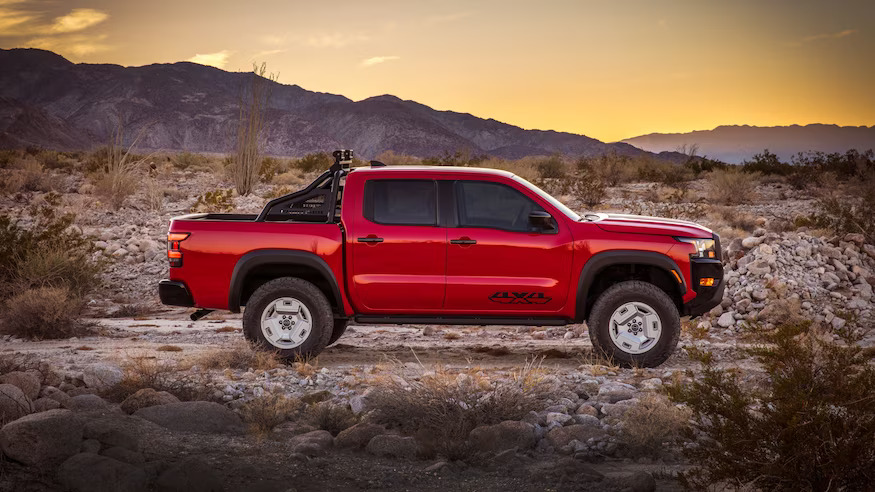 Nissan also hid a more contemporary truck with a very Frontier-like front corner within images of the old Hardbody; you can even make out the second part of the truck's "FRONTIER" grille branding.
The teaser truck appears to be a style-focused rehash of former Hardbody features rather than a brand-new compact truck because it has the same red-on-black color scheme as the vintage Hardbody in the backdrop.
It is likely a production-ready version of the classic Frontier-based Hardbody design unveiled last year.
It's too bad. However, we're still interested in seeing what Nissan does with the Frontier, as a contemporary, tiny Hardbody may be a game-changer for Nissan. Since the full-size Titan pickup never completely competed with Detroit's Big Three, the carmaker will discontinue it in the upcoming years.
Perhaps it might do better in the smaller market segment, with less competition. Additionally, Nissan displayed a fascinating little electric truck design previously known as the "Surf-Out."