The Vision Neue Klasse concept pays homage to the classic BMW 2002, including more technology and a more energy-efficient battery-electric drivetrain. It serves as a preview of a future 3-series sedan.
The electric concept car displayed here—perhaps we should call it the Neue Neue Klasse?—displays future technology in a retro-modern design.
The Vision Neue Klasse concept is intended to showcase the next generation of the 3-series sedan, which is anticipated to debut in 2025 as a 2026 model. Still, we see it as a new design language for the entire BMW brand.
Exterior
The most striking features of the Neue Klasse concept's front end are its exaggerated kidney-shaped false grilles and forward-slanted nose, clearly referencing 2002.
The concept car includes a digital grille with lights that slowly pulse as though the car were breathing, so it's not just a straightforward recreation of that 1960s classic.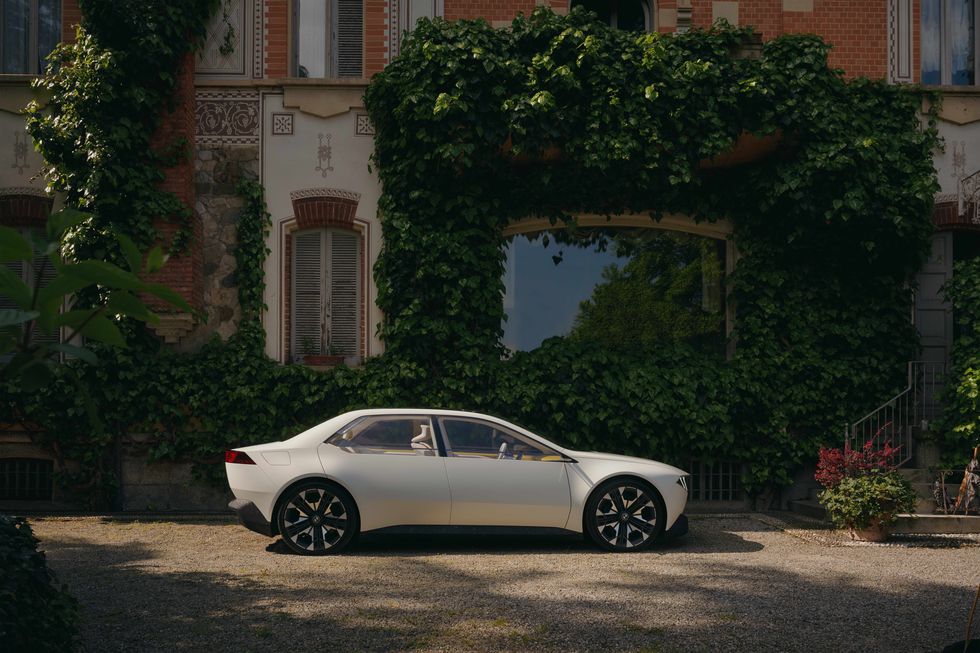 The small car's greenhouse appears much larger due to its wide windows and narrow roof pillars, and its straightforward profile is nearly free of character lines. Consequently, the appearance is flat, but for a single groove low on the doors that serves to link the front and rear wheels.
Discussing the windows, the bottom of the two side panes is covered in a thin e-Ink display strip similar to what you might find on an eReader tablet.
It functions as a touch-sensitive door handle and illuminates as you get closer to the automobile. The car's taillamps are made of 3-D printed components placed in a cascade pattern to give them depth, and they are illuminated from behind by bright red LEDs.
A pair of rear-facing cameras mounted on short stalks replace the conventional outside mirrors—a feature we anticipate won't make the transition to production—and a set of 21-inch wheels were thoughtfully crafted for optimal aerodynamics without seeming like they are.
Interior
The Neue Klasse concept has a modern, digital-focused appearance that is evident upon entry. With BMW's latest iDrive interface, a sizable black panel that spans the dashboard's width to the windshield's bottom is illuminated.
The sleek-looking black panel named Panoramic Vision acts as a projection screen for the infotainment system.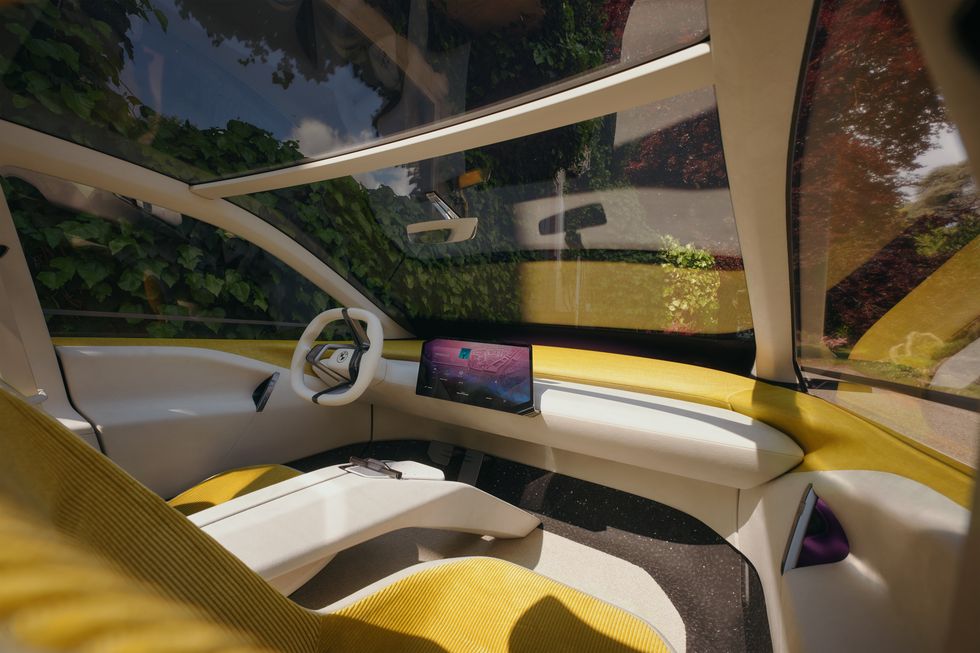 The driver's right hand can still see the trapezoidal center display, but important data can be pushed to the panoramic screen for easy viewing while driving. The Neue Klasse concept also includes a head-up display, as if there were not enough screens.
Even though this system appears unique to the concept car, BMW claims customers may anticipate seeing it in the final product.
The inside has a retro feel thanks to a quartet of mid-century modern bucket seats, and BMW opted for yellow corduroy upholstery to add some warmth to the otherwise white space.
The multi-function steering wheel has a flat bottom, top, and sides, giving it a somewhat square appearance. The cabin is divided by a floating central console.
Engine
BMW's next-generation electric vehicle platform, the Neue Klasse, makes its premiere. It is believed to have an 800-volt system and employs a new battery design with a 20 percent better energy density.
BMW claims that when combined with aerodynamic advancements, more effective electric motors, and better thermal management, the range can be enhanced by up to 30% compared to the company's existing EV drivetrain.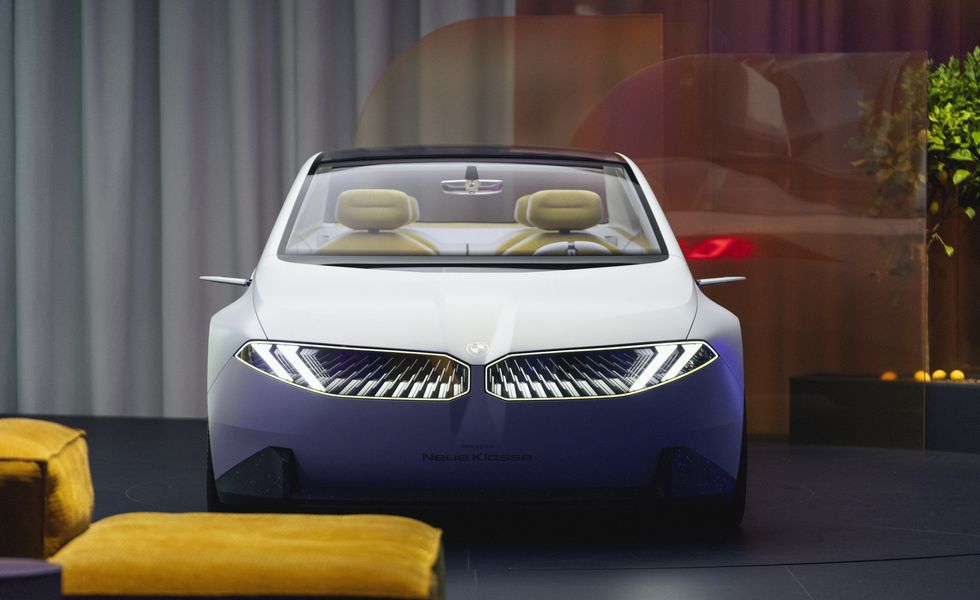 BMW is reportedly looking into splitting production quantities with its facility in the US to better take advantage of federal EV incentives here, even though it will be built mostly in Hungary. A new battery facility is also expected to open in South Carolina.