The sedan is what defines luxury in the automobile industry as a whole. This is because they are carefully crafted machinery that are spacious and make you feel like you are inside a luxurious private plane. This can be an accurate definition of the 2024 Bentley Flying Spur, which has lived up to its title of being called the best luxury sedan in the world.
It isn't debatable whether or not it is the best because of of the luxury that it provides on the inside, its engine with performance written all over it, and the breathtaking exterior without the finest one that everyone has seen so far.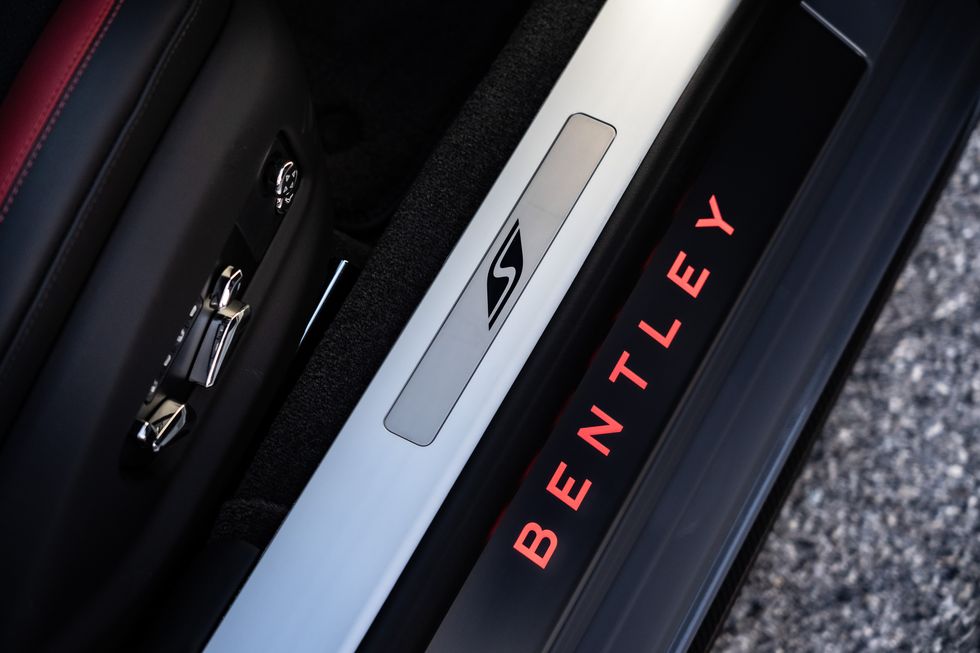 ThThis Sedan's driving experiencecribe in words,, but we will try our best here. When one starts to drive a Bentley Flying Spur, that feeling can be replicated by only a handful of the sedans in the market.
The power within this demands all of your attention and makes you want never to stop driving it. This is the type of experience that a person gets while driving this luxurious Sedan with such great suspension and rear-wheel-steering system, which feels like we are floating on the road instead of going on it.
2024 Bentley Flying Spur Trims
The Bentley Flying Spur offers a total of five trims, which are as follows:
• 2024 Bentley Flying Spur Flying Spur
• 2024 Bentley Flying Spur Flying Flying Spur S
• 2024 Bentley Flying Spur Flying Flying Spur Azure
• 2024 Bentley Flying Spur Flying Flying Spur Speed
• 2024 Bentley Flying Spur Flying Flying Spur Mulliner
2024 Bentley Flying Spur Engine
This fantastic Sedan's trims have an eight-speed dual-clutch automatic transmission and all-wheel drive. The engine that is under the hood is a powerful twin-turbocharged V-8 engine that can generate a total of 542 horsepower. This is a phenomenal engine, without a doubt, but an upgrade option is available: the W-12 engine that produces a total of 626 horsepower that comes with the speed model.
With this upgrade, will be two cylinders inside the Sedan, making it a monster of a sedan. Furthermore, the plug-in-hybrid powertrain model has both the twin-turbo 2.9-liter V-6 with an electric motor capable of generating 536 horsepower and 553 pound-feet of torque.
2024 Bentley Flying Spur Interior
The interior is the definition of luxurious; it comprises the finest leather and material, making the Flying Spur a gorgeous-looking sedan. There is plenty of space within this that all passengers can relax without any problem. A touch control on the rear end allows people to adjust the seat to their liking.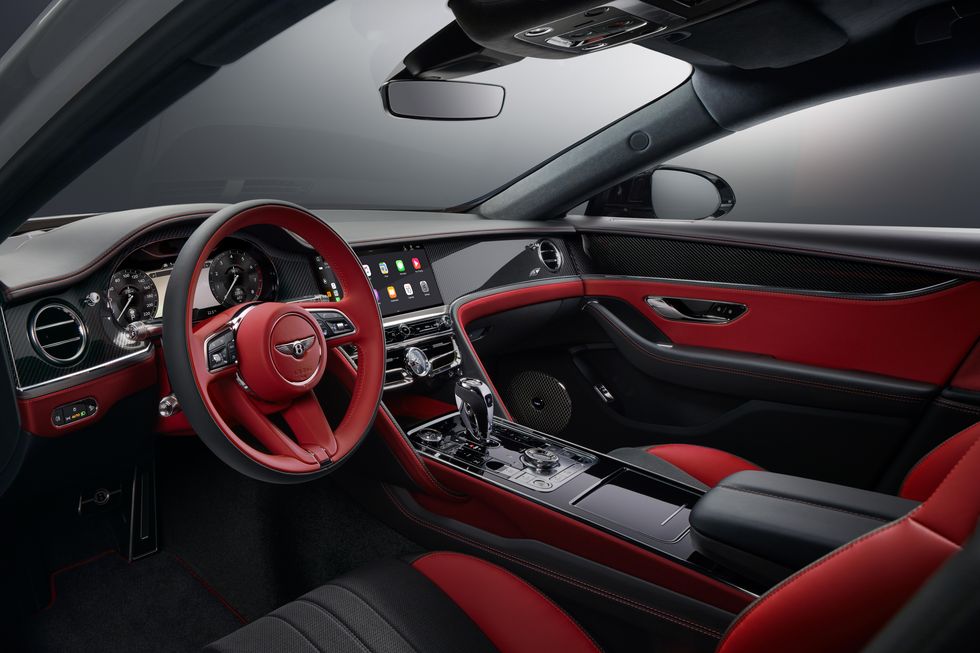 Moreover, this rare touch control can open and close the window shades, adjust the cabin climate, and activate the rear-seat massagers. As for the display on the front, there is a 12.3-inch infotainment touchscreen that is beautifully kept between large swaths of wood trim. There are also three analog dials showing an outside-temperature gauge, a clock, and a compass.
2024 Bentley Flying Spur Price
The price of such a phenomenal sedan has to be very high, and it definitely should be with the features that it provides. Unfortunately, the cost of this Sedan is still unknown, but many industry analysts suggest it will start from $215,000 for the base model, and at the high end, it will be touching $300,000.
2024 Bentley Flying Spur Release Date
Now, for the release date, it is unknown when the 2024 Bentley Flying Spur will be released. It might get released in January 2024, which is quite far away, but a release is possible in December 2023. Remember that these release dates are speculations, so it should be taken with a grain of salt.