Artura came into existence in 2023. a new car made to compete against the likes of the Chevrolet Corvette Z06, Porche 911, and many others. It was received pretty well by everyone who prised Artura for its unique, powerful, and performance-rich enginee trend of plug-in-hybrid has overtaken many cars for quite some time now. This isn't bad, to say the least, because it makes today's engines even more powerful and long-lasting. Many companies have changed their old cars into these types of vehicles but have dpreserved their old ways, and some have changed them entirely without remorse.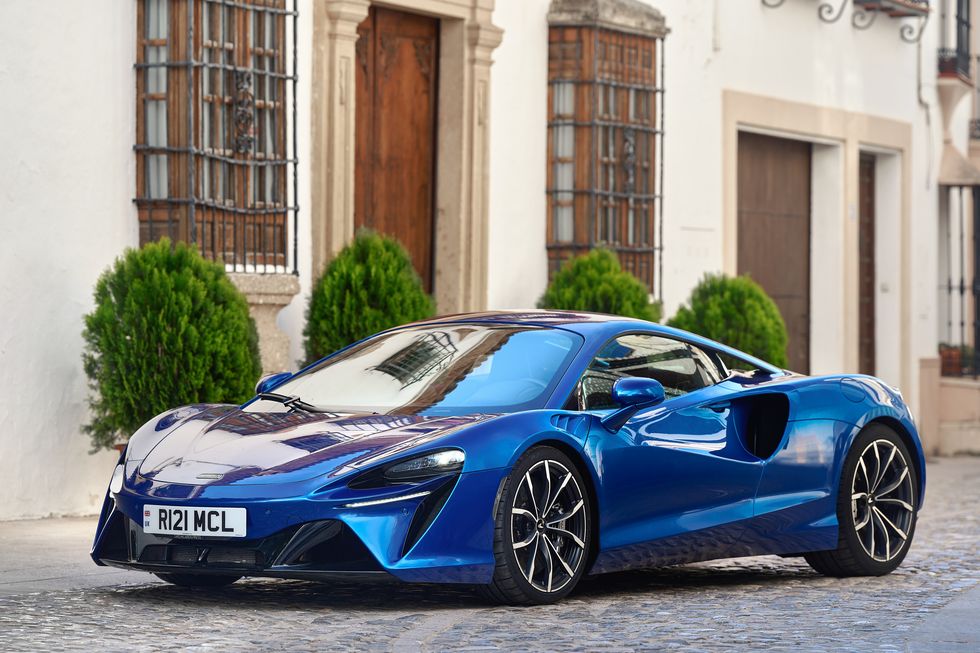 But this car, being the second of its kind, doesn't have to worry about changing things here or there as it is still a new car with a long way to go to be called a phenomenal car for it to be loved by many people. There are a lot of eyes on this car and rooting for it to succeed in this competitive division.
Artura's initial response has been excellent, and it is getting praised for its engine, which delivers very admirable performance, and some other features that are a welcome addition to this car.
2024 McLaren Artura Trims
Artura is available with only a single trim, which at first seems pretty bad, but to make up for that, many customization options will make each car unique. The chances available range from wheel designs, color combinations, carbon fiber trim, rear spoiler, front-end lift, side view mirrors, and many more.
2024 McLaren Artura Engine
The engine within Artura is a new hybrid twin-turbo V-6 that can generate 671 horsepower and 531 pound-feet of torque when combined with the electric motor. This motor is a 7.4-kWh lithium-ion battery located near the eight-speed dual-clutch automatic transmission, which is right under the rear of the cabin.
What's impressive is that the powertrain here can give up to 11 miles of all-electric operation. This new plug-in-hybrid allows the car to move at a tranquil and very high place, even at high speed.
McLaren has also used Artura to implement its infamous Carbon Lightweight Architecture (MCLA). This dramatically reduces the weightt, making it lighter even than its previous model. This creamy body will improve the handling, allowing the driver to take sharp turns and blast using it. This car's mileage is a respectable 17 mpg city and 21 mpg highway.
2024 McLaren Artura Interior
The inside of this car is filled with leather and microsuede, making it presentable. The design of the interior is very minimalist, which is very pleasing to the eyes and has a modern touch.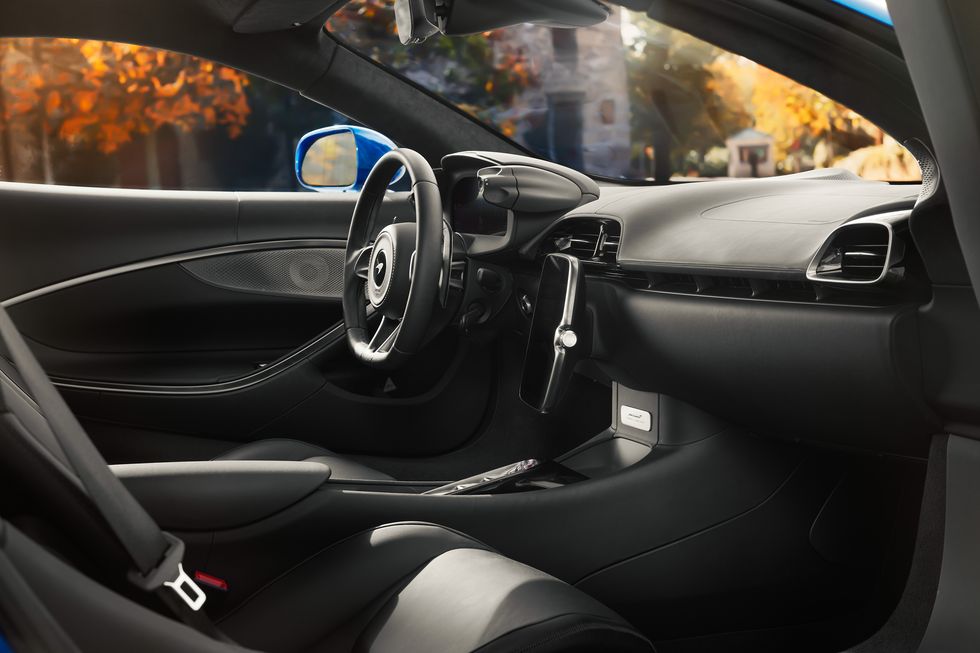 The display presents an 8.0-inch vertically-oriented touchscreen with many features like Bluetooth connectivity, built-in navigation, SiriusXM satellite radio, a selection of audio equipment, and much more.
2024 McLaren Artura Price
The price details regarding the 2024 McLaren Artura haven't been revealed yet but are expected to be around $230,000.
2024 McLaren Artura Release Date
The release date for this car is also unknown, but it will likely be released in December of this year.