We can't deny that when it comes to travel trailers and campers, the outliers—those that are especially small and, on the other end of the spectrum, noticeably large—captivate us and, frequently, lead us down the rabbit hole of the internet research.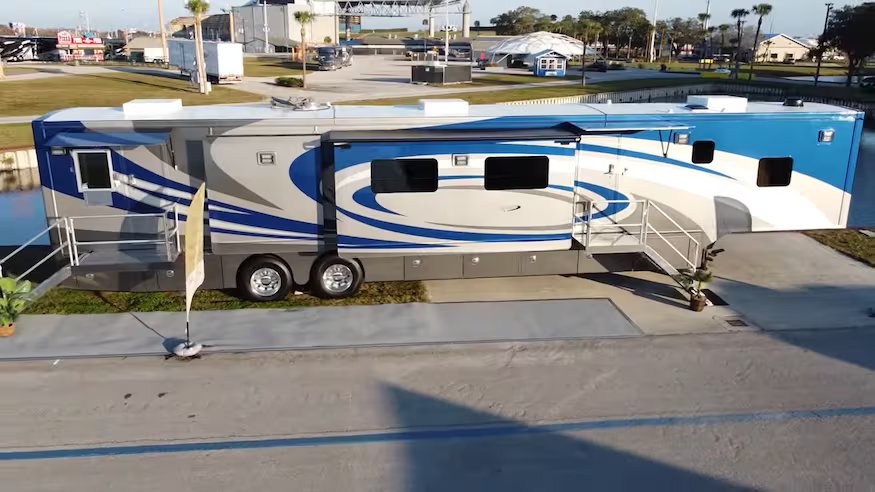 Recently, a 50-foot vintage camper trailer with a dual axle appeared for sale, which sent us spiraling once again into a web search for further 50-foot campers. For the sake of moving on with the day, we bring you only one huge rig travel trailer from Space Craft Manufacturing that has us positively thrilled. You better believe we found some behemoths.
This stunning unit is a 55-foot 2021 Space Craft semi-travel trailer that was "created by one of our carnival customers," according to the business' YouTube video. Can you picture pulling something like this? Its size is comparable to that of a sizable camper trailer and dwarfs the diesel pushers in the backdrop.
We suppose that if at all feasible, you would prefer to spend more time parked than on the road. Two entry doors (separated by two slides) and three independent slide-outs were counted on each side. Three air conditioning units are located on the top, which provides plenty of space for solar panels.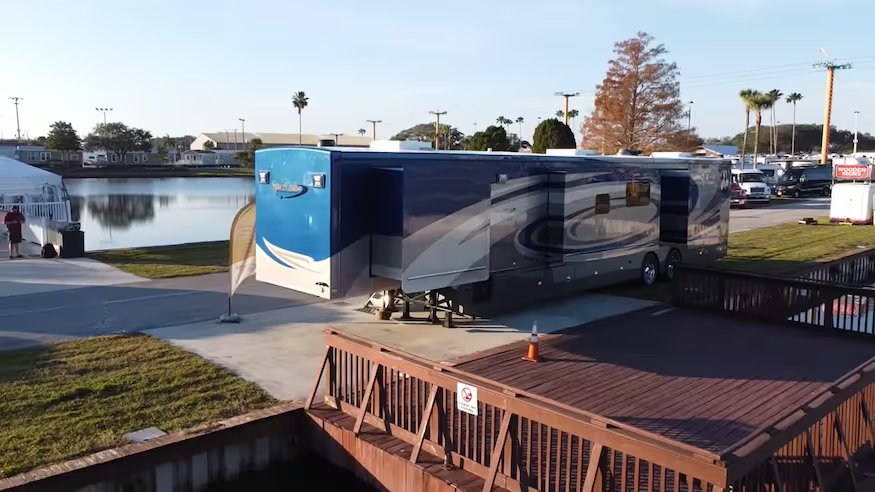 What about the interior of the big rig travel trailer with a bedroom, bathroom, and office owned by Space Craft? A 3D interior tour allows us to have a glimpse inside, and it does not disappoint.
It essentially appears as though you are inside a house thanks to residential appliances, home furnishings, and blinds. It's a pretty great house, actually.
The neat kitchen has a refrigerator made of domestic stainless steel, a four-burner electric oven/range, a spacious microwave, a wide sink, a drop leaf for extra counter space, beautiful LED baseboard accent lighting, and a fancy mosaic backsplash.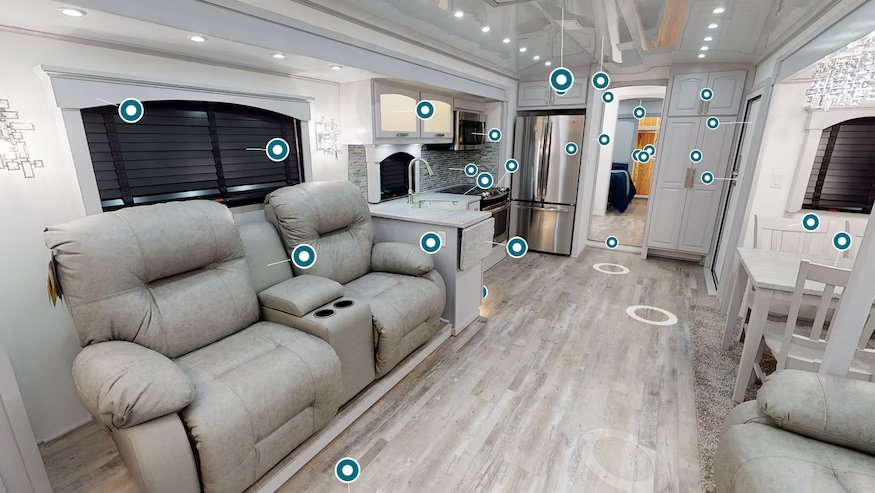 The kitchen spills into the living room and dining area, which are connected by a console and features a 55-inch TV that is best watched from the leather power sofa or leather power loveseats. A charming four-person dining table features a chandelier to provide light.
Next to a private toilet room for just the potty, the bathroom space contains a storage cabinet ready for a washer/dryer. On the opposing side, there is a gorgeous glass vessel sink bowl in the style of a fish, a mosaic backsplash, a 36-inch fiberglass corner shower, and a vanity lamp with crystal inserts.
A 32-inch TV, a wardrobe, and a cedar-lined closet with LED accent lighting all fit into the bedroom. There are even gorgeous wall sconces with crystal inserts (the things behind the cushions). Oh, that's okay.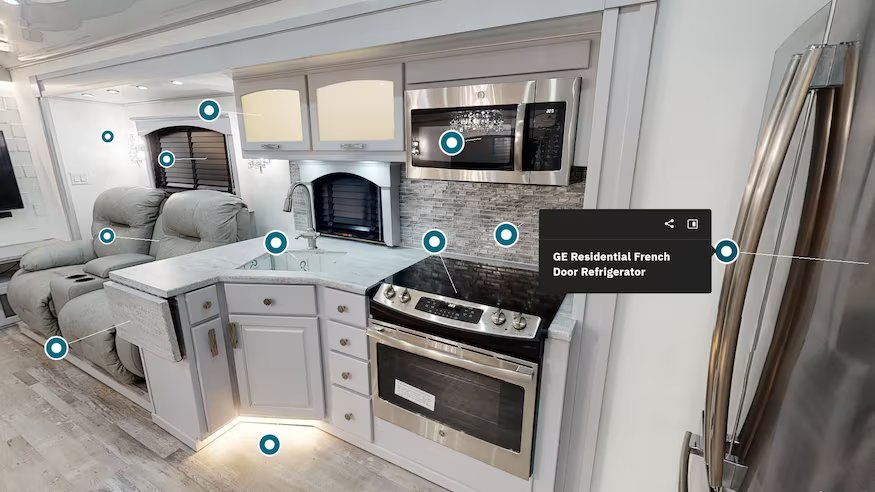 The office has plenty of counter space, storage, and even storage for custom file drawers.
And lastly, there is a storage space in the back of the office. The office is easily accessible from this space thanks to the second entry door.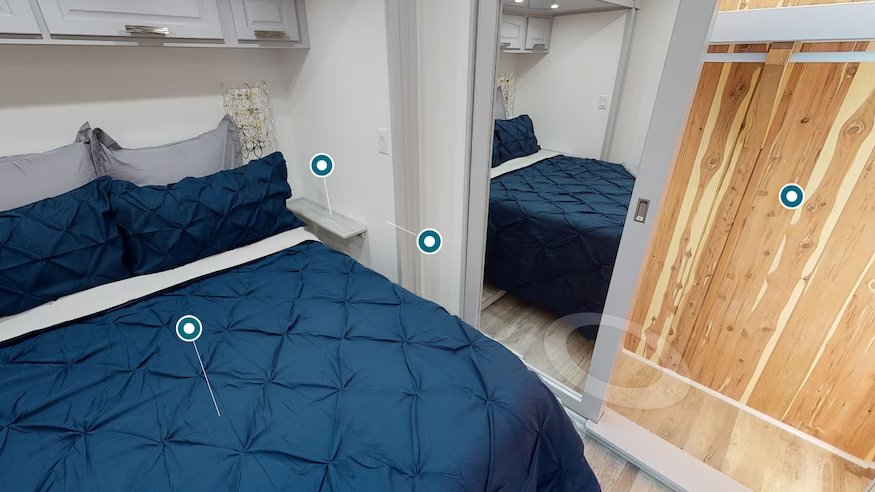 Missouri-based 60-year-old company Space Craft custom constructs enormous 40-57-foot semi-trailers (like the one we've been discussing), 35-51-foot fifth-wheels, and bumper-pull travel trailers.
In the 1990s, Space Craft also incorporated the semi (truck) RV platform. However, if you want to spend a million dollars on your next large rig travel trailer (or residential unit), a firm like Space Craft can make it happen.