Audi has redesigned the Q8 as they have given it a new front that is a combination of a streamlined grille with expensive headlights and bigger air intakes. This redesign has given Q8 a far better-looking exterior that makes it look phenomenal to the least.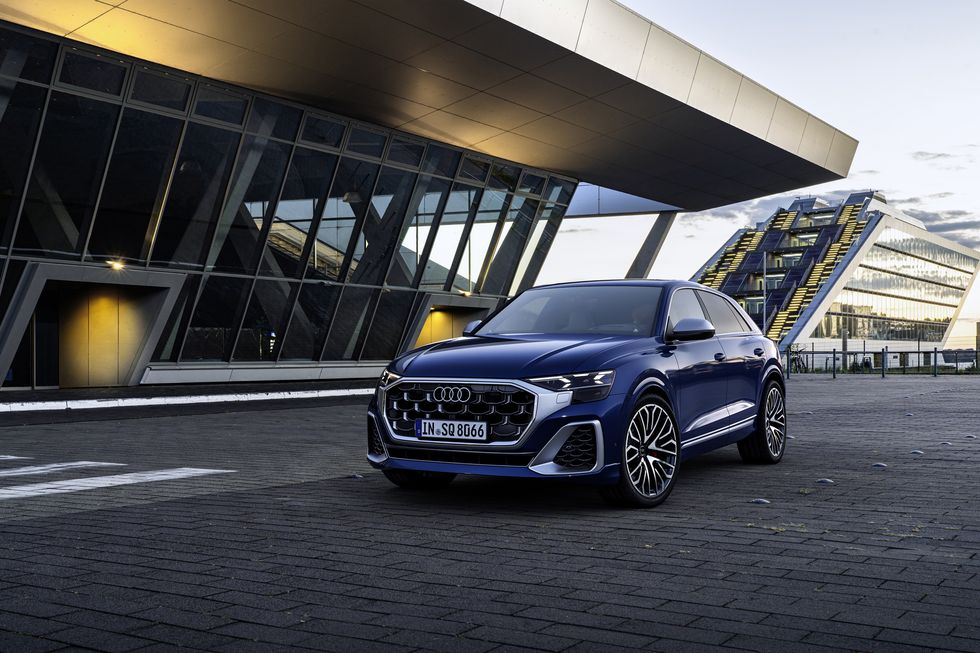 This is not all, as the company is also changing the gas-powered Q8 and replacing it with the sporty crossover and the high-performance SQ8 that is making it returns for 2024, which will have a 4.0-liter V-8 powertrain under its hood.
This redesign is noticeable, which has given it a new life and a new face that is easy to recognize. This redesign has also made a very positive impact on the overall reveal of Q8, which is getting praised left and right for it.
2024 Audi Q8's Exterior Have Been Redesigned That Gives It A Unique Look
Grills, in particular, are the main attraction. They are less chiseled than their predecessors, but it is some somewhat similar to your e-tron's grill that had lights built into it.
The huge air inlets that are found in front of the bumper and a new exhaust are also a welcomed addition that everyone wanted. The spoiler and a rear diffuser have also been redesigned. The material that has been used for the grille, side view mirrors, and air intake is made up of aluminum.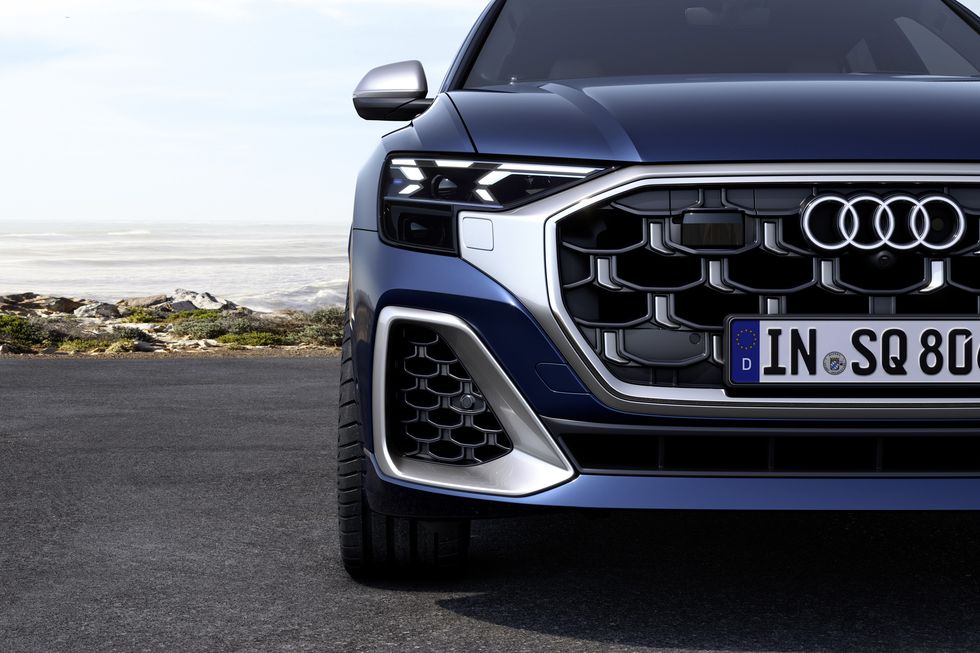 Furthermore, there is an optional package available that will add bumper trim, window trim, and grill that is colored with gloss black. This will add more visual aesthetic to the Q8 as a whole that gives it a more secret agent vibe feel to it.
2024 Audi Q8's Headlights Are Getting Some Love As Well
The headlights have also been improved to a great degree as they will have a high-tech laser light, which has boosted the range of its high beams. Moreover, the daytime running lights of the top-spec model can be changed between four different lightning signatures through the infotainment screen.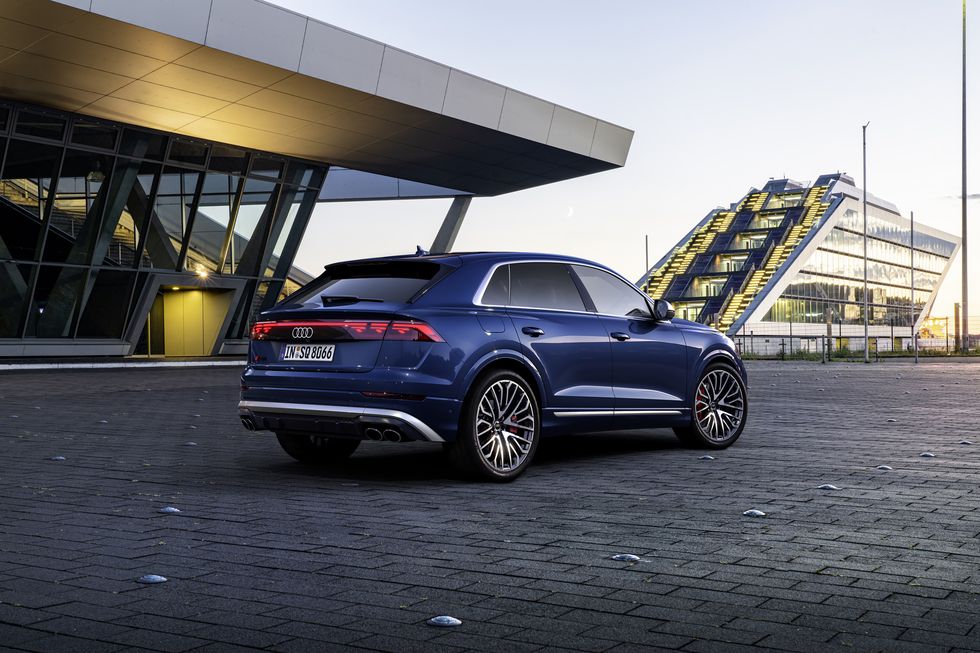 The rear light has a very simple look to it, but it has added a digital OLED lighting unit to it. The gas-powered Q8 will now display the model and the trim level on the B-pillar. The 2024 Q8 will have five new wheel designs that will have measurements between 21 inches and 23 inches in diameter.
The 2024 Audi Q8's Interior Is Made With Very Refined Materials
There are also three new colors available, one of which is the Sakhir Gold. The interior is the same side of the coin as it is also amazing that it is made with new materials that are of very high quality. Furthermore, to make the infotainment more user-friendly, Audi has added many third-party apps to make the user without any limits some of the third party apps one of which is Spotify.
The release date for 2024 Q8 and SQ8 have already been revealed by the company. Both models will go on sale in the winter of this year in the United States, but the price and the specifications are yet to be revealed. Most likely, these details will be revealed as the release draws near.