It has finally been revealed by Toyota. It was awaited by people around the world, which is none other than the GR Supra GT4.
It is a phenomenal sports car that has taken the world by storm, and almost everything about this car is phenomenal.
This is a must-buy for all those who want a sports car that is unique and at the same time delivered at every front, which makes it a breathtaking sports car.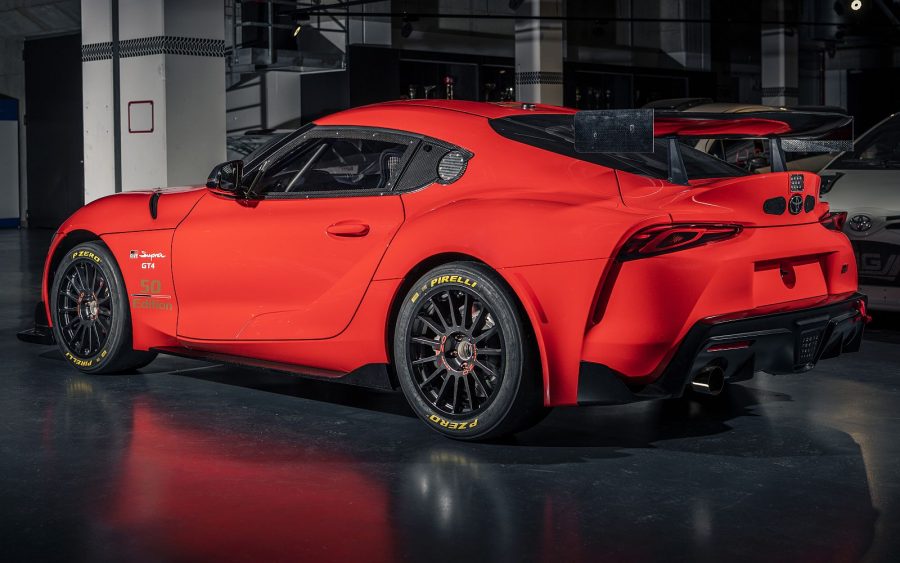 The Japanese automaker deserves all the credit here as they have made a phenomenal piece of machinery, and in order to make this celebration even more special, there are only three models of Toyota GR Supra GT4 in the whole world. This is quite insane, as it has already become a collector's item for many, even before its release.
Toyota GR Supra GT4 Asking Price Makes It Very Expensive for Many
There will be only three people that will be able to buy this sports car, and there is one more weird thing about this is that it was revealed company that those three lucky people will be "allowed" to pay the price of 220,000 euros and for the U.S the price will be $235,600 when looking at the current rates.
The place where these sports cars will be available to buy hasn't been revealed by Toyota yet, but most likely, it will be available in Europe, North America, and Asia.
This price seems to be on the hefty side of the spectrum, but the engine, interior, limited edition, and other things do make it worth the asking price.
The specifications and the engine details of the Supra GT4 have been revealed by the company, which has impressed a lot of people. One downside of this car is that it isn't street legal, which makes it a car that can only be used on the track race.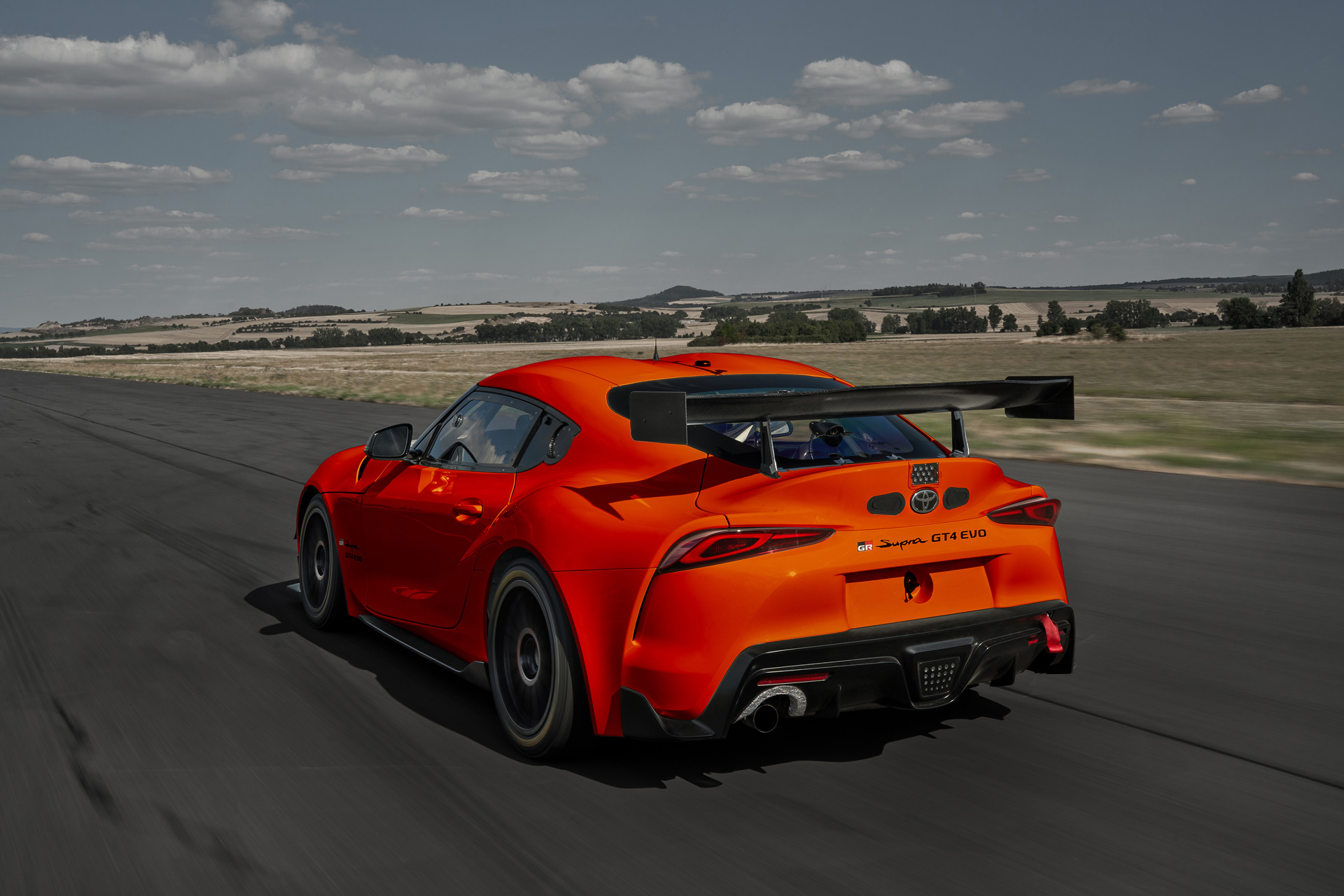 As for the color variations, GT4 100 Edition will have a color that will be called Plasma orange; there will be another one for the 45th Anniversary Supra, which will have a red tint that is named Mikan Blast orange.
Toyota GR Supra GT4 Will Have a Very Powerful Engine
The engine that is within the hood of this car is a very powerful one, which is an enhanced EVO version of the race car. With this, it is able to generate a total of 450 horsepower.
The exterior that has been presented here is of a very high quality and is very meticulously designed by the team, and they have done such a great job that can't be underestimated by anyone.
The front of the Toyota GR Supra GT4 is very great looking, which has a large hood vent that is accompanied by the new dive plane aerodynamic, which has been done to improve its downforce.
There are carbon fiber mirrors installed at the front, LED lights, and a new type of passenger seat. This is, without a doubt, a car worth buying that exceeds in every department, but due to its limited number, only a select few will be able to drive it.