Ford F-150 doesn't need an introduction as it is a world-renowned pick-up truck line that is known for its power and the amazing reliability that it gives to the customers.
The 2024 model is no different as the looks of this pickup truck will have a more box-like design and a tone of new features.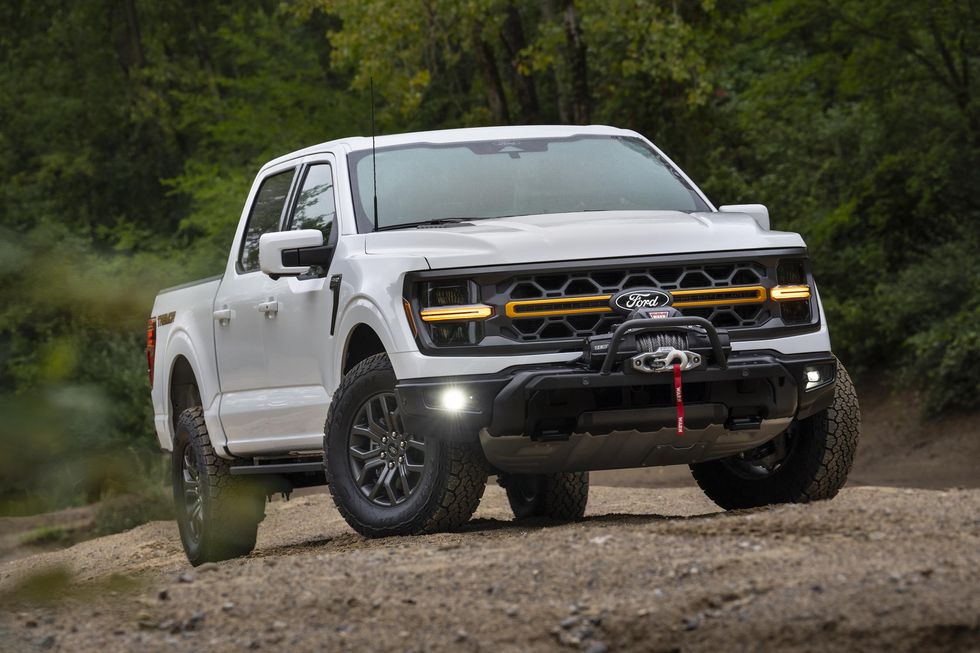 These changes are also coming to the engine lineup, the spacious cabin that has a lot of new technology, and adds many new features.
This has made the F-150 one of the most dynamic pickup trucks that is out there.
The changes that are coming will also be happening to the 2024 Raptor and Raptor R models. The exterior is the first aspect we will be talking about, which now has new LED running lights.
Those LEDs are further enhanced with the newly designed grille that boosts its exterior even further. This new design choice has given this pickup truck a whole other look to it, which is a very pleasant change.
The New Engine Has Given It A Sizeable Boost To It Already Insane Performance
At first, the F-150 had the basic 3.3-liter V-6, which made 290 horsepower and 265 pound-feet of torque. Now, this pick-up truck will have the new EcoBoost 2.7-liter V-6, which is for the beginner-level engine.
This twin-turbocharged motor has increased the output by almost double, which now is capable of generating 325 horsepower and 400 pound-feet of torque.
But those who want the traditional engine can choose the truck with the 5.0-liter V-8 that produces 400 horsepower.
Ford has been pushing the hybrid into the spotlight as it comprises 10 percent of F-150 sales and wants it to be their next best-selling model.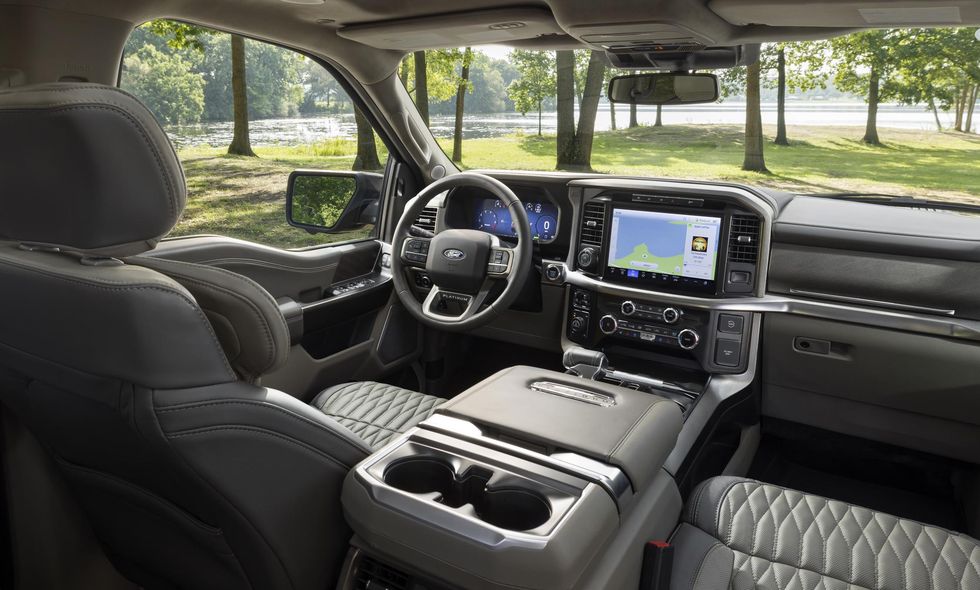 This hybrid is a twin-turbo V-6 liter hybrid that is able to generate 430 horsepower.
Furthermore, it was revealed that both the PowerBoost and the gas-only 3.5-liter EcoBoost engine that produces 400 horsepower will start at the same price. The hybrid has the most horsepower and torque in the F-150, which is 570 pound-feet of torque, but this excludes the Raptor models.
The PowerBoost F-150 comes with the Pro Power, which is a 2.4-kW inverter that can provide enough electricity for cooking accessories to other electronic tools.
The Pro Power will provide a very different interface on the center screen or in Ford's phone app, for that matter, that will display the vehicle's power supply.
F-150 Provides A New Safety Features That Is A Very Good Addition
Furthermore, there is an upgrade available to a 7.2-kW unit, which can provide more power to the system.
The interior space that is provided here is the same. It comes with a 12-inch touchscreen and a 12-inch digital gauge cluster as standard.
A Head-up display is offered that has a variety of screens to choose from, like BlueCruise, towing, and off-road drive modes.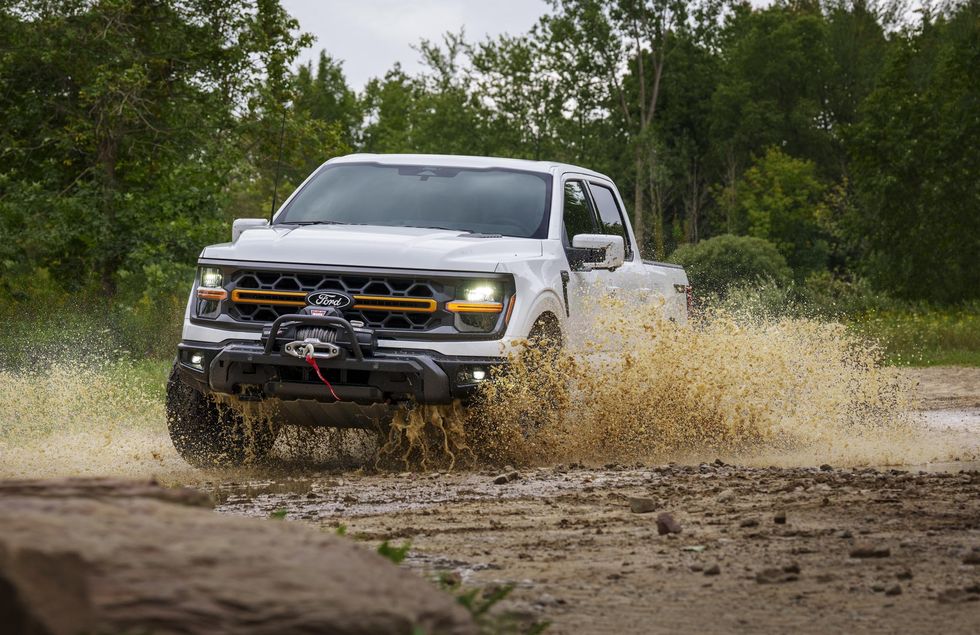 This head-up display will only be in the Lariat and higher trims. There are many safety features available, and a new safety feature is the Stolen Vehicle Services, which will notify the owner if there is an unauthorized attempt to enter their car.
As for the features, Ford has said that they will be continuing to offer features such as Pro Trailer Backup Assist, Pro Trailer Hitch Assist, and onboard scales with which one can measure the payload.
This pickup truck will have 13,500 pounds and a payload capacity of 2455 pounds. The Ford F-150 will be arriving early next year, and the price will start from $35,830.