The Ford Escape is one of those good little SUVs that almost always gets most things right, but there's always something missing that keeps it from being truly great. Ford bet big on technology for the updated 2024 Escape in order to reclaim customers' attention. We were drawn in by the updates, but there was also some unfinished business.
Interior
The majority of Ford's midcycle refresh budget was spent on engines and technology, but you'll only see the latter. The gas-only engines appear to be exact replicas of the old ones, right down to their power outputs, but they've been completely redesigned to meet stricter emissions standards. That's a substantial sum of money right there.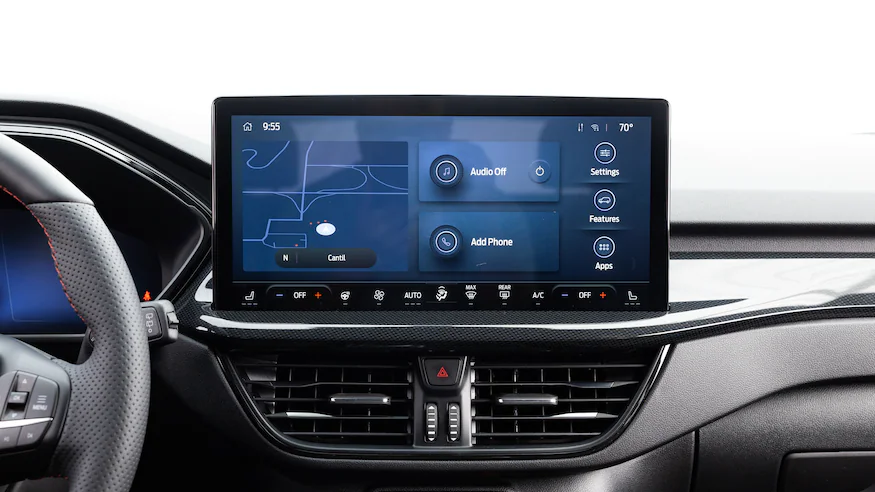 The hybrid, which is the subject of this review, received no mechanical or software changes but was re-rated using a new test procedure and received slightly different output figures, which we'll discuss later.
Ford also spent heavily on the Escape's electrical architecture in order to include a much-needed suite of passive and active safety features that the competition has been offering as standard equipment on even base models in recent years.
Unfortunately, Ford continues to charge extra for its full Co-Pilot360 package, but basic aids are included. If you pay the full price, you'll get the most up-to-date safety features as well as convenience features like adaptive cruise control and steering assistance with lane centering.
During our testing, we discovered that Ford's steering assist worked better and more consistently than the systems used by the Honda CR-V and Toyota RAV4.
It's not just driver assistance systems. The new Sync 4 infotainment system includes built-in Amazon Alexa and over-the-air updating, allowing bug fixes, upgrades, and new features to be added in the future. Even if you don't want to pay for Alexa after the trial period ends, the improvements to the voice control system that come with its adoption make it a far more useful feature.
All of this will be displayed on a new 13.2-inch infotainment screen with a much more intuitive and user-friendly interface than anything Honda or Toyota has done previously. On the standard 8.0-inch screen, the same software runs, but the controls are much more crowded.
In either case, you get a standard 12.3-inch digital instrument cluster rather than Honda's hybrid and Toyota's mostly analog. There's even a pop-up head-up display on top of the instrument cluster hood, which neither Honda nor Toyota offer.
Performance
Under the hood, things are more complicated. The new testing procedure reduces the hybrid's combined horsepower from 200 to 192, while torque remains constant at 155 lb-ft.
Not only does the hybrid lose power on paper, but it also loses fuel economy. The new test results in 42 mpg city/36 mpg highway/39 mpg combined, a slight decrease from its previous ratings of 43-44 /37/40-41. The good news is that getting all-wheel drive is no longer a penalty because it is now rated the same as front-wheel drive.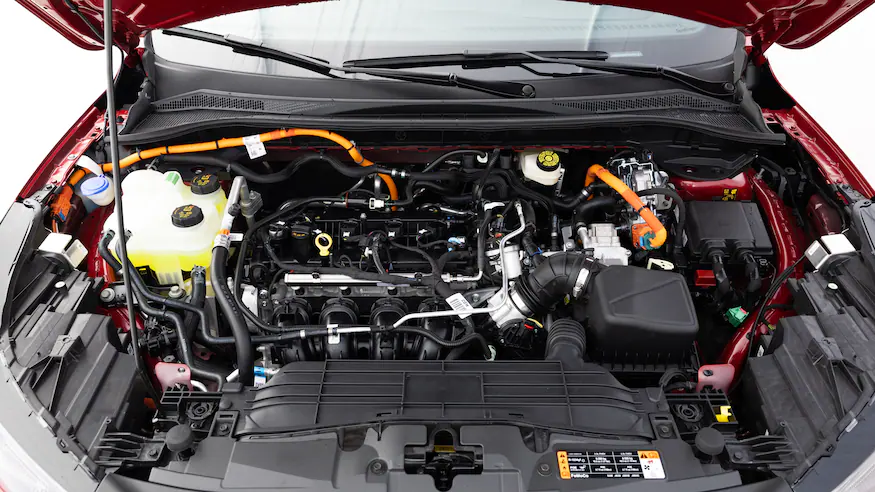 Fortunately, there is some payback in terms of performance. The hybrid outperforms the competition on all counts. It's faster, reaching 60 mph in 8.1 seconds as opposed to 8.7 seconds previously.
It comes to a stop from 60 mph in 120 feet rather than 122, and it grips a bend with 0.80 g, up from 0.77. For those doing comparison shopping, the Escape hybrid is slightly slower than the CR-V hybrid and RAV4 hybrid, but it stops faster and has a stronger lateral grip.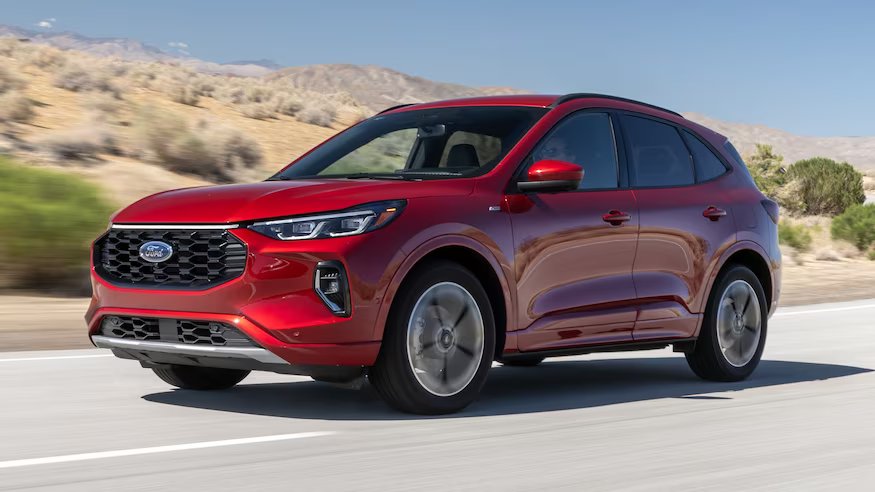 Overall, the updated 2024 Escape hybrid seems like a significant step forward that could have been much greater. The technological advances are apparent and pleasant, and they should entice forward-thinking purchasers away from Honda and Toyota.
The slight losses in fuel economy, on the other hand, may force many of those same customers to reconsider, while the ride quality will do the Escape no favors. Once again, the new Escape is nearly finished. Perhaps Ford will find a way to take the final few steps to greatness the next time.