Toyota firmly defended hybrids, and the company's justification made a lot of sense: In a world with scarce battery resources, perhaps more global CO2 can be saved by producing millions of little hybrid batteries than by producing thousands of large EV batteries.
Nevertheless, that justification didn't hold water with regulators, so Toyota removed its hybrid-homer CEO Akio Toyoda and unveiled its ambitious "beyond zero (bZ)" electric vehicle plans. This little Toyota bZ4X crossover from 2023, which was codeveloped with Subaru, is its first widely available EV (which sells the same thing as the Solterra).
Interior
The bZ4X's interior is roomy and open, and the dashboard features a 12.3-inch touchscreen in the center and a digital gauge display. Standard features include wireless smartphone mirroring and navigation, which is free for the first three years and then requires a subscription after that.
There is no glovebox, but the broad center console between the two front seats has open storage underneath and standard wireless smartphone charging. A radiant heating element that heats the legs of passengers in the front seats is an optional feature in the Limited. Moreover, the rear cargo area is 26 to 28 cubic feet and there is no trunk (versus 38 for the RAV4).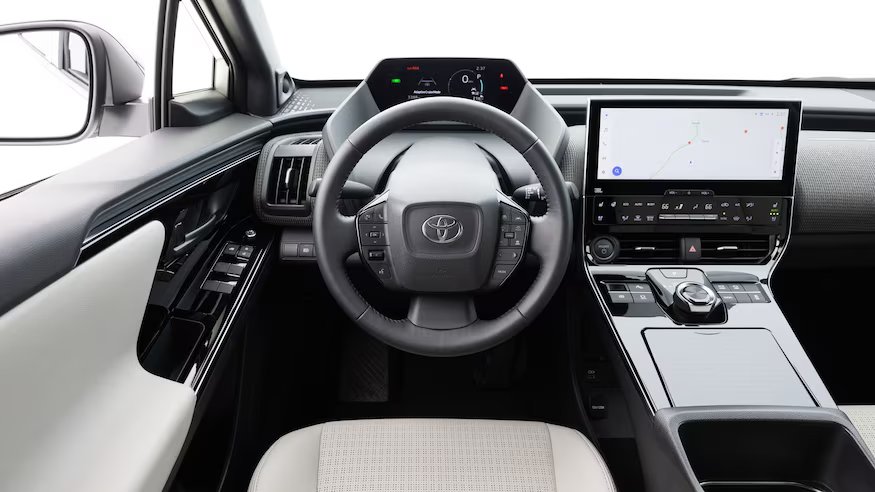 A huge 12.3-inch infotainment touchscreen with wireless Apple CarPlay and Android Auto functionality and a 7.0-inch digital gauge display are standard on all bZ4X variants. With cloud-based navigation, an onboard Wi-Fi hotspot, and wireless smartphone charging all included, the system is comparatively well-connected.
The Limited trim comes standard with a six-speaker audio with SiriusXM satellite radio, but purchasers can upgrade to a nine-speaker JBL stereo system for a higher price.
Performance
As compared to the Toyota bZ4X AWD model we tested, which has two motors, this one still delivers 214 horsepower and 248 pound-feet of torque with only one motor. Although having little to no output differences between front-wheel and all-wheel drive combustion vehicles is entirely normal, it is a little unusual for mainstream EVs to offer both single- and dual-motor options for the same trim level.
For instance, the Volkswagen ID4 Pro S single-motor delivers precisely 68% of the power and torque of its dual-motor equivalent, while the Kia EV6 GT-Line single-motor is rated at 70% of the power and 58% of the torque of the dual-motor.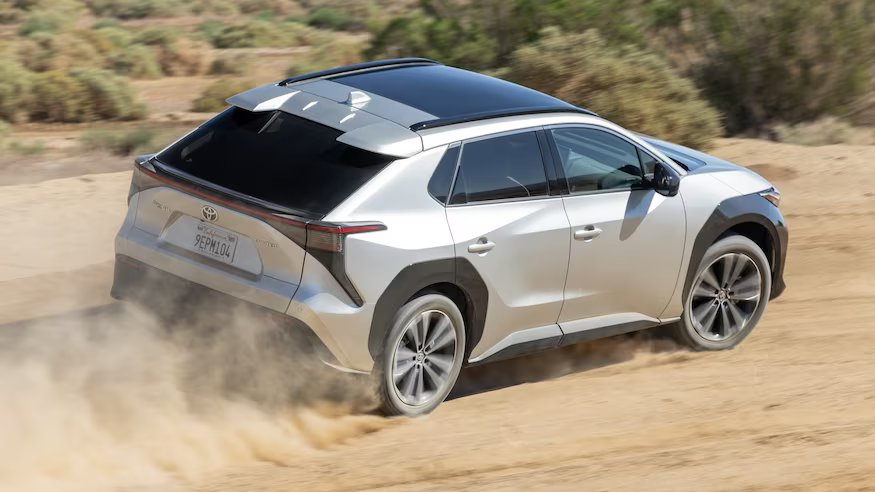 Both of those vehicles have a single motor at the back, but even the front-wheel-drive Nissan Ariya produces only 61 percent the power and 50 percent the torque of its all-wheel-drive e4orce sister.
Maybe not unexpectedly, the bZ4X front-driver keeps up with its AWD sibling's pace better due to its lower power/torque loss, reaching 60 mph in 6.7 seconds and covering the quarter mile in 15.4 seconds at 89.9 mph.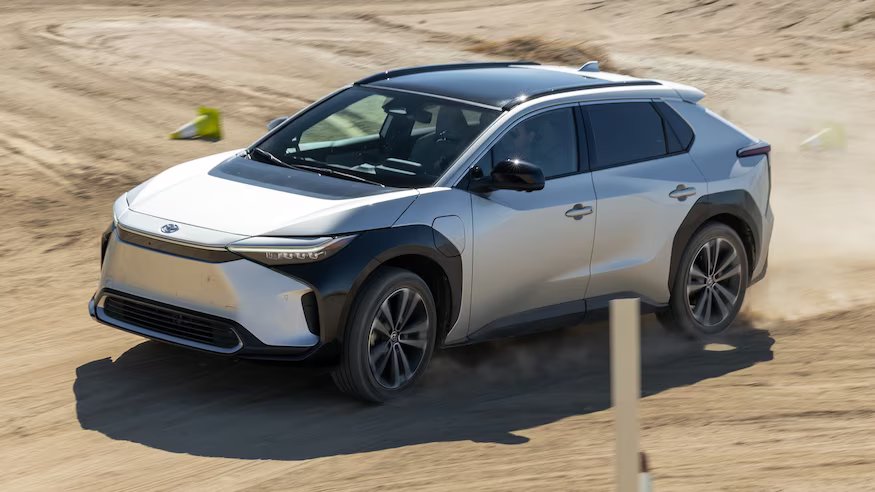 That's less than half the difference between the ID4, EV6, and Ariya variants, or a 15 and 6% deviation from the AWD pace. Only the Kia is faster than the bZ4X among those single-motor rivals, with times of 6.5 and 15.0 seconds at 95 mph.
Basically, this Toyota is significantly faster than the ID4 and Ariya and right in the mix with the front-drive-only Chevy Bolt EV, EUV, and Kia Niro EV. Most people who drove it said it had linear, firm pull from a stop all the way through the quarter-mile and was zippy.