The mid-size off-road Vehicle from the company, the Lexus GX, has finally undergone a facelift for the 2024 model year.
The GX's rough exterior is essentially the only thing that connects it to its antiquated forebear, considering that it rides on an entirely new platform, has an upgraded motor, and many more contemporary technologies.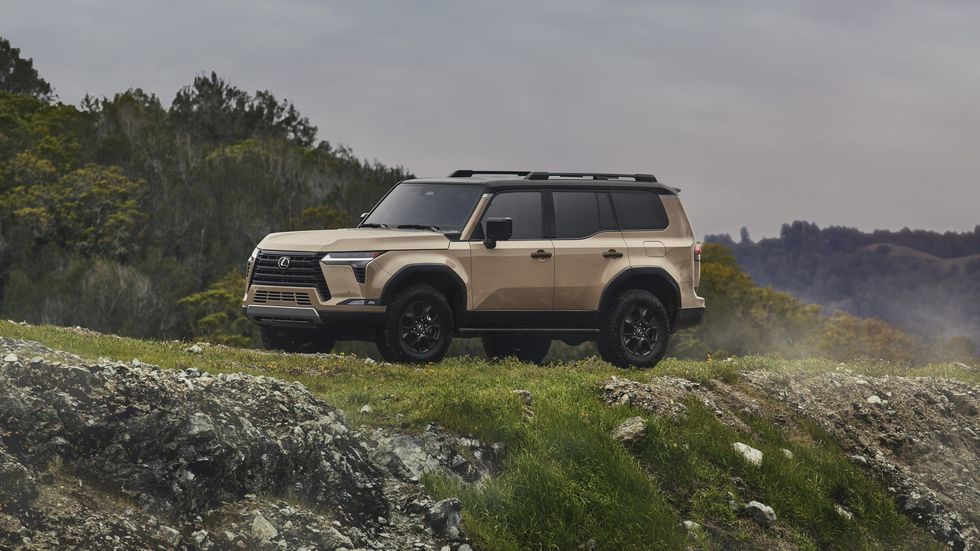 The boxy, Land Cruiser-inspired bodywork of the new model seems to hold up well over time, which is fortunate given the GX's history of protracted product cycles.
The 2024 GX will replace the V-8 of the outgoing model with a twin-turbo V-6 powertrain that is offered with and without hybrid help and is based on the same body-on-frame architecture as the Toyota Sequoia and Toyota Tundra.
It fits within the portfolio of Lexus SUVs between the premium LX luxury off-roader and the TX SUV, which is around the same size but is more emphasized on interior room and on-road finesse.
Interior
Although the GX has a rough look, the interior is elegant. Many colors are available for imitation or real leather upholstery, and Overtrail models have faux suede details in a dark green color.
With the normal second-row bench, the three rows of seats in the Premium and Luxury trims can accommodate up to seven passengers; however, adding two captain's chairs reduces the number of passengers to six.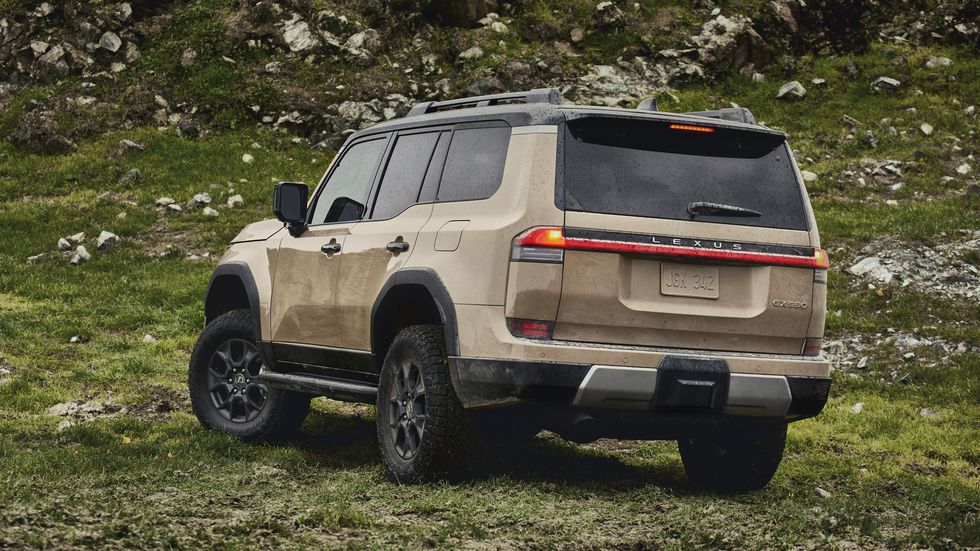 The Overtrail models only have two rows and can seat up to five people. Power controls are an option on the GX's third row. Add-on options include a cooled storage bin, a head-up display, and a digital key fob.
Every GX model includes a wireless 14.0-inch infotainment system with Apple CarPlay and Android Auto and a separate 12.3-inch digital gauge display that can be customized to offer the driver different types of information.
The interior of most models has six USB-C connections, although the Overtrail and Overtrail+ models only have four; a wireless smartphone charging pad is an available extra. The default stereo system has ten speakers, but audiophiles can upgrade to a Mark Levinson surround sound system with twenty-one speakers.
Performance
While a hybrid drivetrain is expected to be added to the portfolio, the GX series will begin with a twin-turbocharged 3.4-liter V-6 engine as standard equipment. The blown V-6's 349 horsepower surpasses the previous model GX's V-8's output. All models come standard with a 10-speed automatic transmission and four-wheel drive.
In comparison to the standard trims, the Overtrail and Overtrail+ trims come equipped with more off-road features.
These features include 18-inch wheels with 33-inch All-Terrain tires, an aluminum skid plate, an adaptive suspension system with more wheel articulation, a crawl-control feature, and selectable drive modes for different terrains.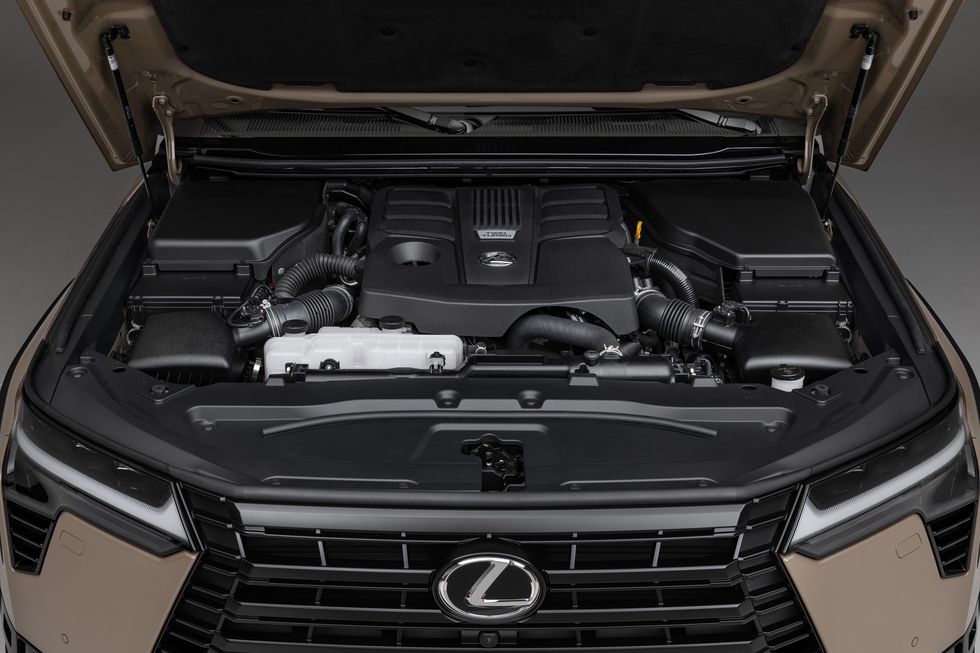 While Luxury models can tow 6990 pounds and Luxury+ trims can pull 6780 pounds, Premium, Premium +, Overtrail, and Overtrail+ trims can tow up to 8000 pounds. The planned hybrid powertrain's towing capacity has not been made public.
Fuel economy probably won't increase much above the EPA projections for the 2023 model, which came in at 15 mpg city and 19 mpg highway, despite downsizing from a V-8 to a twin-turbo V-6.
When we have the opportunity, we'll drive the new GX along our 75 mph highway route and update this article with our actual field fuel economy testing findings. Visit the EPA website for more information about the GX's fuel efficiency.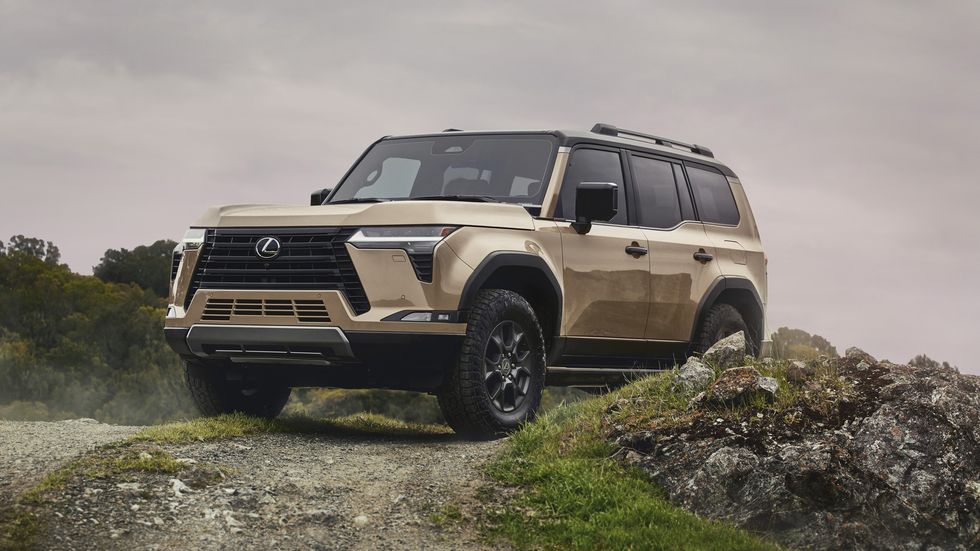 Given that the GX is one of Lexus's oldest nameplates and is well-liked by off-roading aficionados, Lexus is wise to keep offering it with various terrain-taming equipment. Early 2024 is when we anticipate seeing the GX in Lexus showrooms.
Despite a significant overhaul for 2024, the GX's price shouldn't increase significantly from its current level. The most durable Overtrail models can cost as much as $80,000, starting at about $60,000.