Mercedes-Benz once offered coupe and convertible versions of the C-class, E-class, and S-class models. The 2024 CLE-class is the outcome of Mercedes combining the first two models as it trims down its lineup.
The CLE-class has all the newest and best features Mercedes has to offer in a sleek two-door body factor, and has a footprint that is more akin to the classic E-class coupe. It also offers two optional powertrains and a ton of standard cabin technology.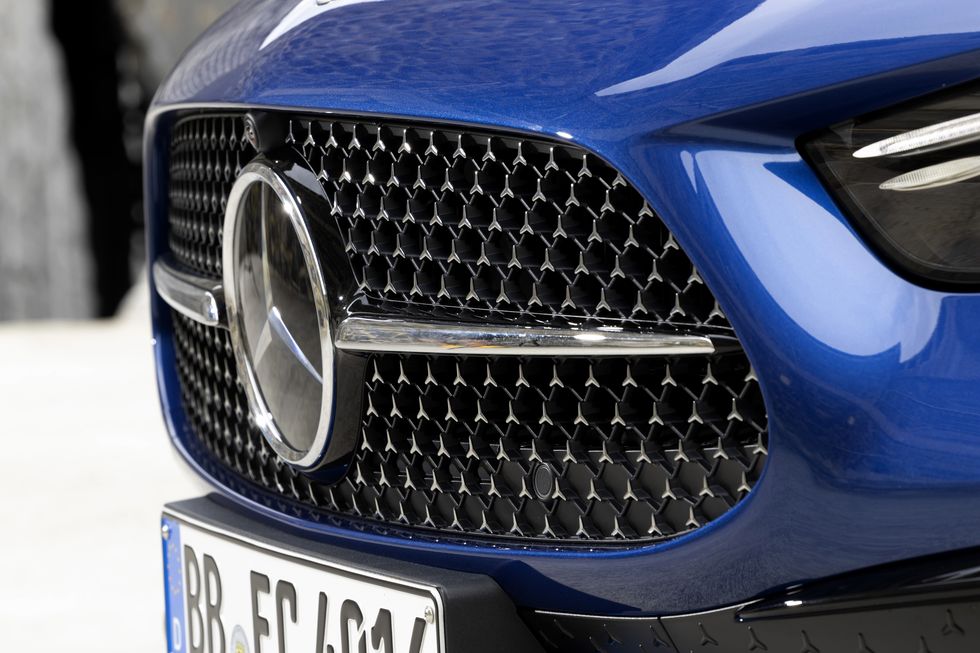 A 255-hp turbocharged four-cylinder powers CLE300 models, while a 375-hp turbocharged inline-six powers CLE450 models. The CLE class will compete against rivals like the Audi A5 and the BMW 3 Series when it goes on sale, which we anticipate will be somewhere toward the end of 2023.
Interior
The CLE-interior class's should be recognizable to you because it shares a general design with the C-class and GLC-class. The front seats, which are new and unique to the CLE-class, slide forward for access to the back seats thanks to a leather strap; seat heating is standard, while ventilation and massage are available.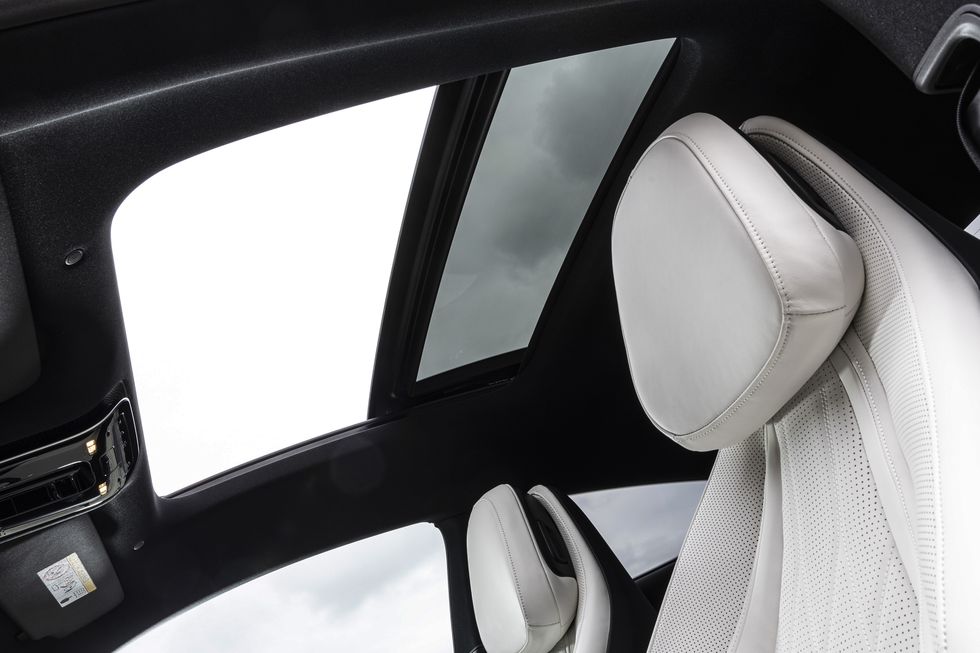 A 17-speaker Burmester sound system and 64-color ambient lighting are included as standard features. Vinyl upholstery is standard on base models, but in the Mercedes tradition, you may upgrade to leather or even nicer Nappa leather for a higher price.
While the C-class and E-class coupes have better front legroom than the CLE-class, they fall in the middle of the two in the back. Compared to the previous model, the 14.8 cubic foot trunk offers 2.1 cubic feet more.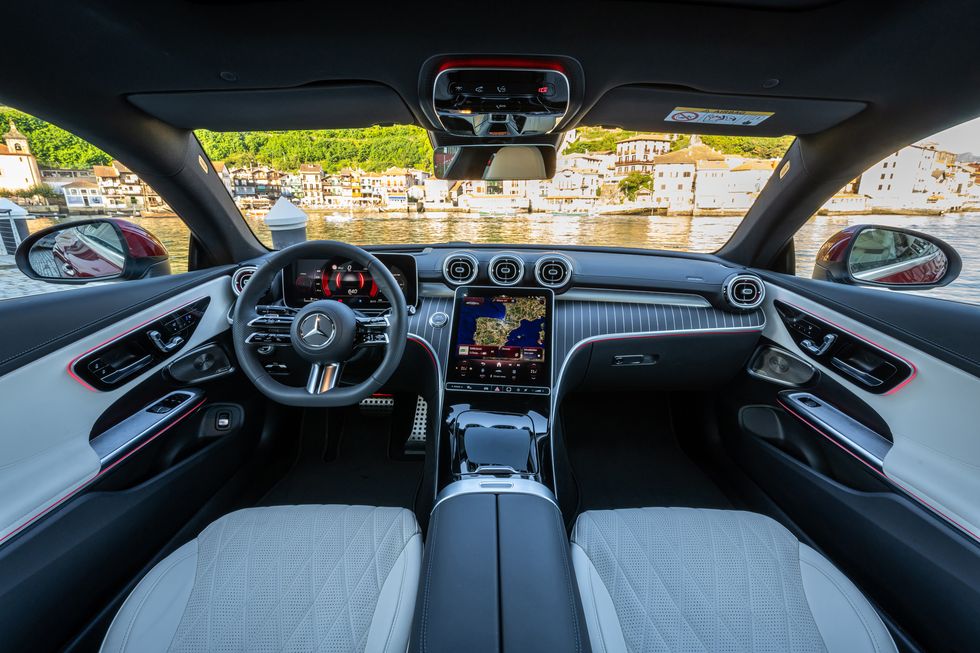 A 12.3-inch digital gauge display that performs the functions of a traditional cluster and provides three different visual styles is a standard feature of every CLE class. Moreover, the most recent version of Mercedes-MBUX Benz's infotainment software is run on an 11.9-inch center touchscreen.
To interact with the infotainment system, you can utilize the touchscreen or the touch-sensitive controls on the steering wheel. However, the controls on the steering wheel are difficult to use and might be distracting until you get used to them.
Fortunately, the system also listens to voice commands, so you can just shout "Hello Mercedes" to catch its attention if you get stuck and really can't figure things out. TikTok, Angry Birds, Webex, and Zoom are just a few of the new native apps that are included in this edition of MBUX.
Moreover, built-in music services include Apple Music, Spotify, and Tidal. Also standard are Android Auto and Apple CarPlay.
Exterior
The new Mercedes-Benz CLE has a modern design with flowing lines and an aerodynamic appearance. It shares a family-friendly appearance with other recent Mercedes-Benz models, including the C-Class and E-Class sedans. It has a more athletic stance thanks to its small overhangs and extended wheelbase.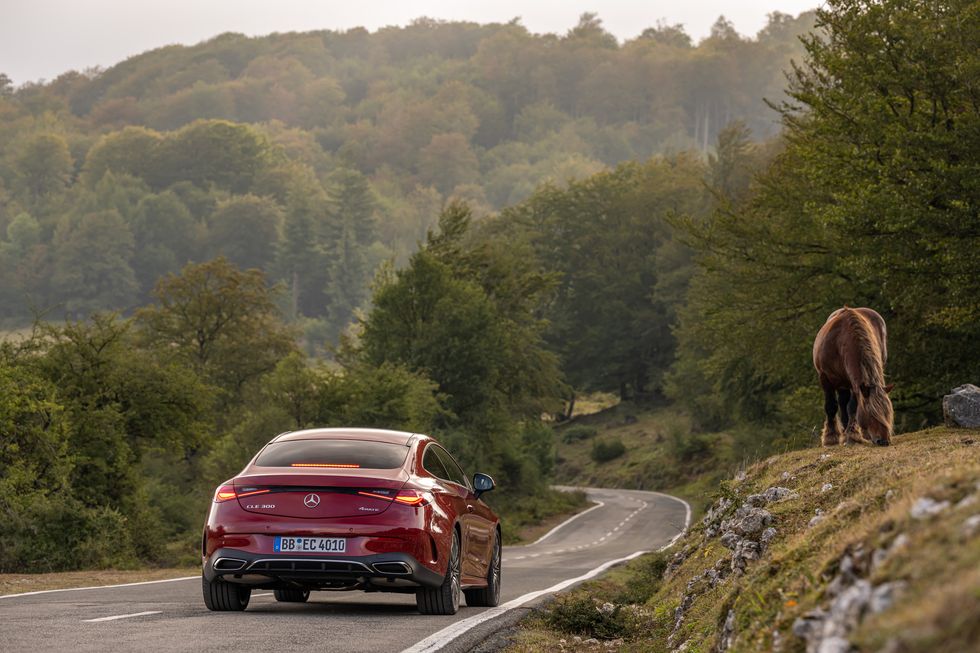 The new Mercedes-Benz CLE sports sleek LED headlamps and an angled "shark nose" grille up front. In the back are smoothly-profiled LED lights, and the 18- to 20-inch-diameter alloy wheels are a daring option. There are 10 different color options for the 2019 Mercedes-Benz CLE, including normal metallic and satin-finish paint.
The 2017 Mercedes-Benz CLE's extended wheelbase gives it greater back seat capacity, including 72mm more knee room, and a 420-liter boot that is 60 liters more than the previous C-Class Coupe. This extra space allows it to "easily" fit three golf bags.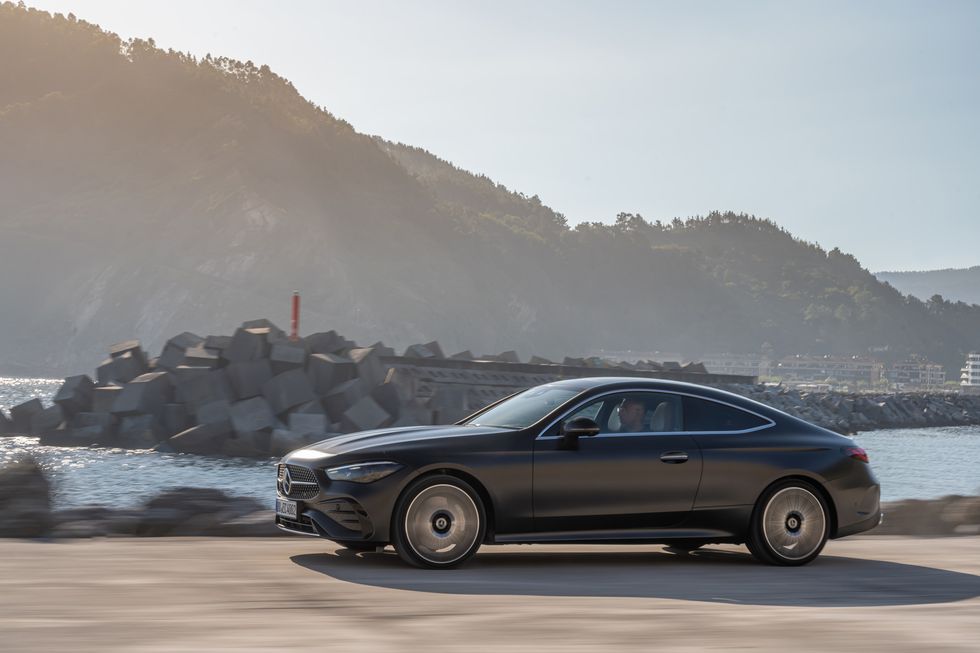 The new Mercedes-Benz CLE measures 4850mm in total length, 1860mm in width, and 1428mm in height.
Engine & Performance
One of two powertrain options is offered for the CLE class. The 2.0-liter inline-four turbocharged in the CLE300 produces 255 horsepower and 295 pound-feet of torque, while the 3.0-liter inline-six turbocharged in the CLE450 generates 375 horsepower and 369 pound-feet of torque. Both variants come with a nine-speed automatic transmission as standard.
Each 48-volt hybrid powertrain has an electric motor that can provide up to 23 horsepower and 148 pound-feet of torque. The top speed of the CLE300 and CLE450 is restricted to 130 mph. Both the CLE300 and CLE450 were available for us to test drive, and we were pleased with how they performed.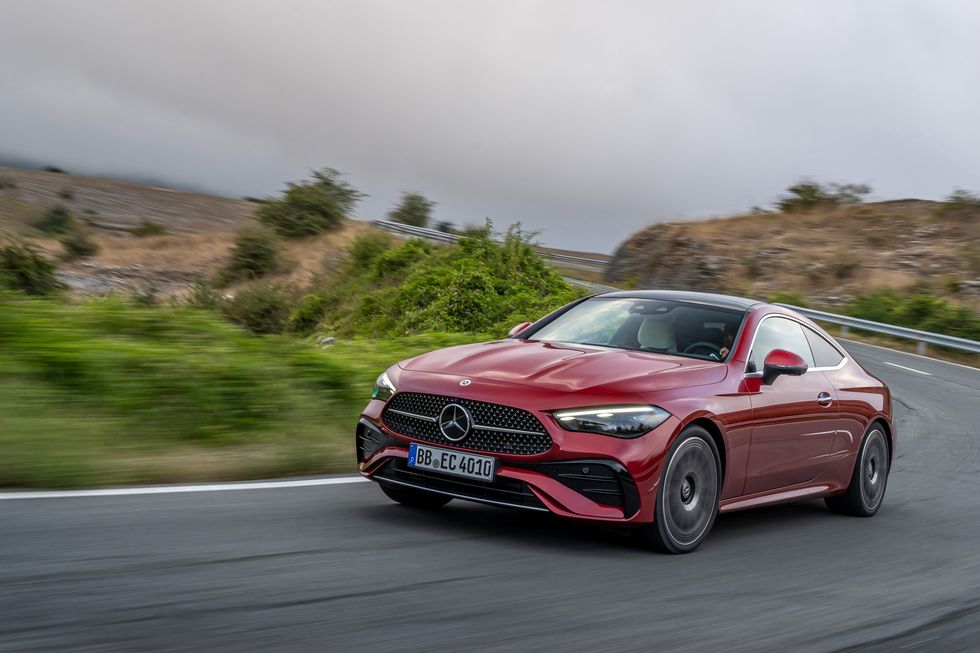 Nevertheless, the vehicles we drove had suspensions that were designed for Europe and were not typical of what Mercedes-Benz would offer for sale in North America. We'll test a CLE when we have the chance, and when we do, we'll report back on this article with our driving impressions and test results.
When we get the new car's mpg ratings, we'll update this article. Neither Mercedes-Benz nor the EPA have yet provided fuel economy figures for the CLE class. Also, we'll have a chance to drive the CLE class on our 75 mph highway test route, which will give us a sense of the vehicle's fuel efficiency in real-world conditions. Visit the EPA website for additional details regarding the CLE-fuel class's efficiency.