According to Ford, Americans interested in electric trucks have a choice between the F-150 Lightning EV, the plug-in hybrid F-150, and the hybrid Maverick.
The Ranger's PHEV powertrain should produce over 443 pound-feet of torque and have a driving range of roughly 28 miles. You've got a hankering for a plug-in Ford Ranger. Please be patient; we are not the first to request this corded mid-sizer.
Nonetheless, Ford's revelation that a plug-in hybrid electric Ranger will be available "in early 2025" in its markets in Europe, Australia, and New Zealand all but confirms the existence of a Ford Ranger PHEV for the American market.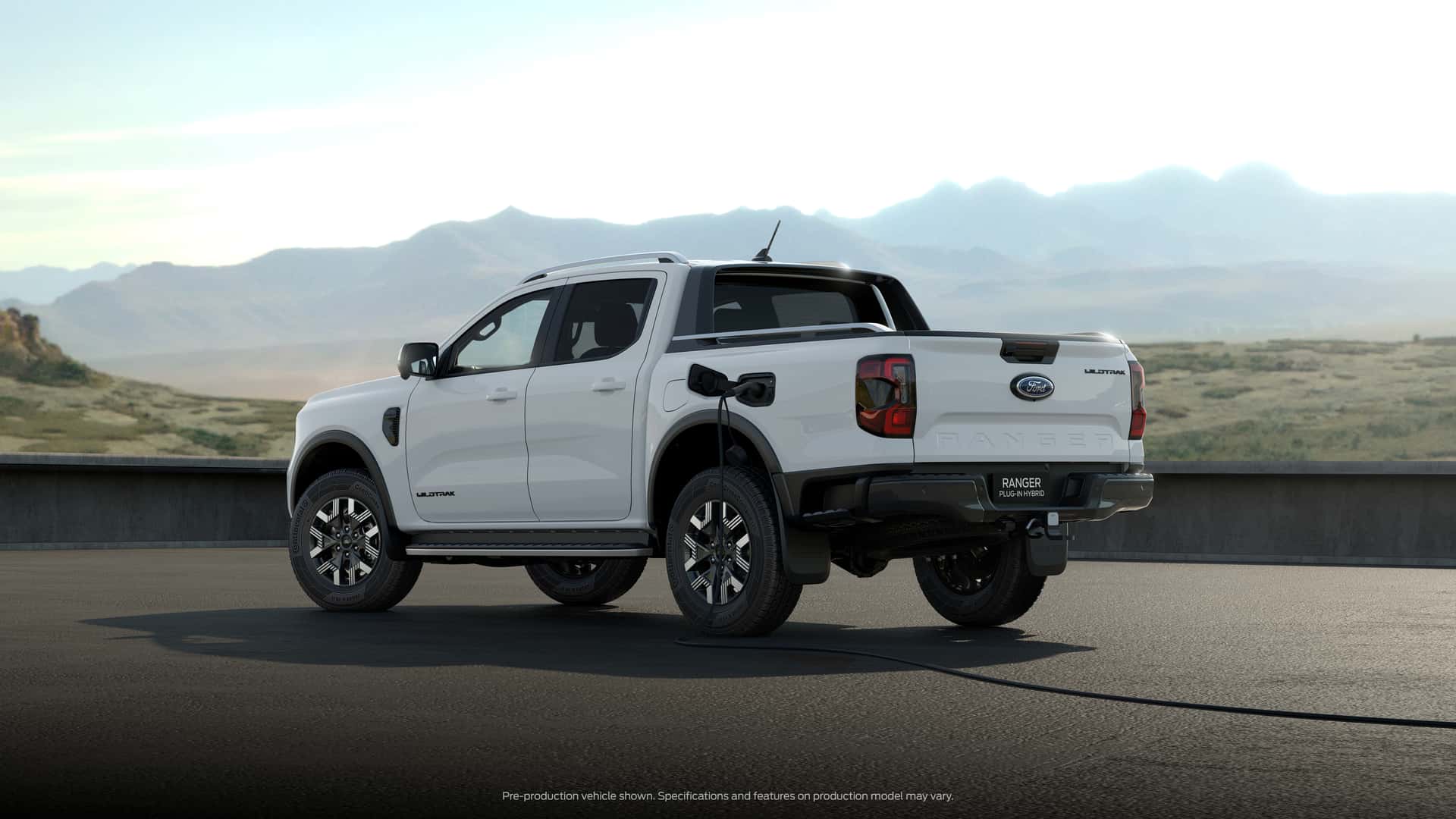 Regarding the release date of our plug-in Ranger, Ford refrained from directly revealing anything and highlighted its current lineup of hybrid and electric trucks, including the Maverick, F-150 PowerBoost, and F-150 Lightning.
Remember that when Ford discontinued all of its car models a few years ago, except the Mustang, part of its justification for going entirely SUV and truck was a promise that every truck and SUV would eventually be offered in hybrid, plug-in hybrid, and all-electric forms. We anticipate an announcement in the next year or so.
That would be a game-changer for the mid-size market if Ford followed up its new 2024 Ranger with, say, a 2026 PHEV Ford Ranger Thunder since there are currently no plug-in hybrid electric mid-size trucks (or compact or full-size, for that matter) on the North American market.
Ford may have a winning formula if they add the required Ranger Lightning for good measure.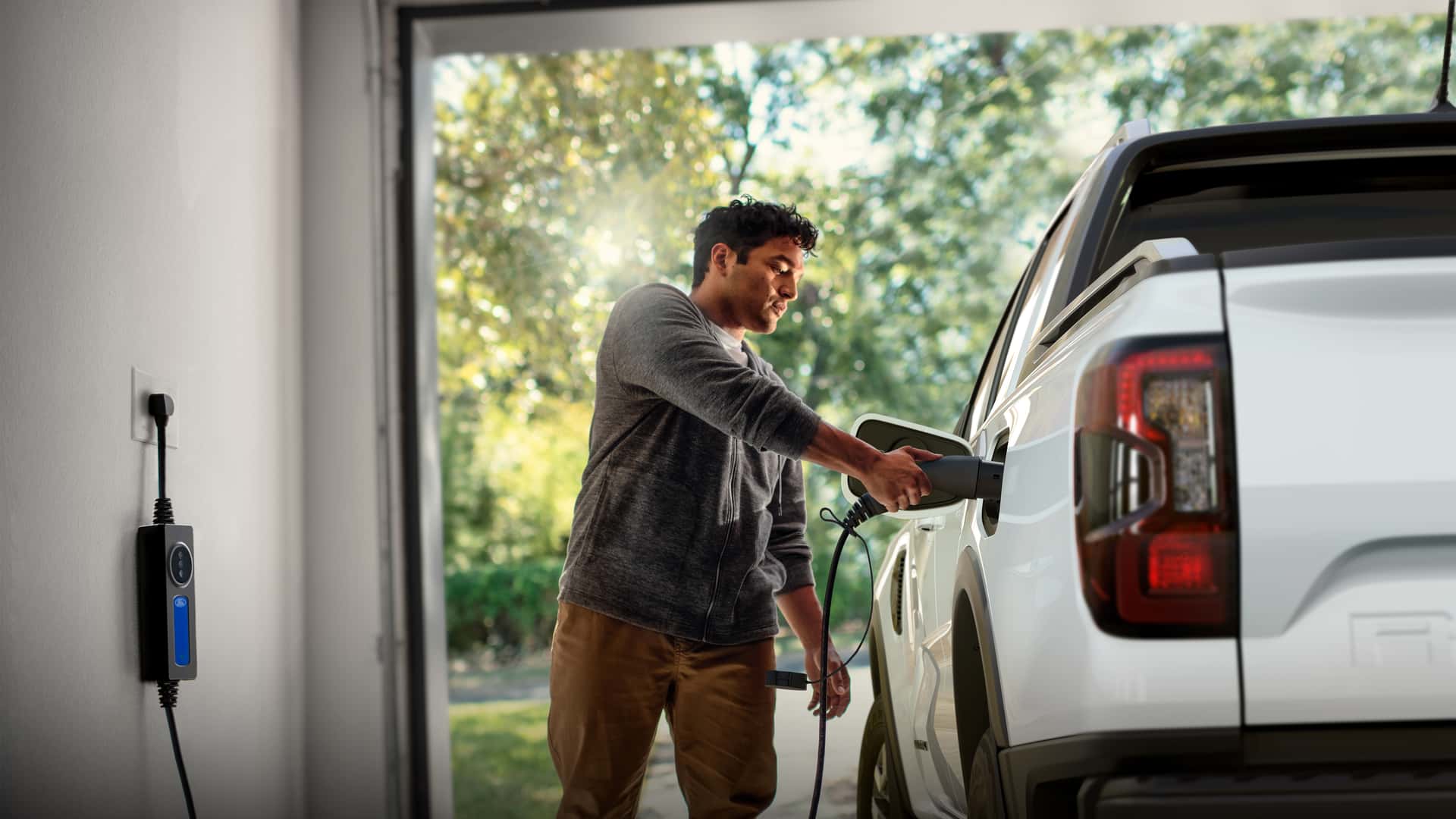 There will be more information about this global PHEV Ranger, including pricing, trim options (Ranger Raptor PHEV? ), and data regarding the hybrid system.
For now, however, here is what we know: The 2.3-liter EcoBoost turbo I-4 engine will be paired with an electric motor and a battery, the latter of which is said to provide around 28 miles of pure electric driving, to create a hybrid system that will produce greater torque than any other Ranger.
Selectable EV drive modes will provide drivers control over the hybrid powertrain. The advanced driver safety and assistance features and towing capacity are unchanged from the rest of the Ranger lineup.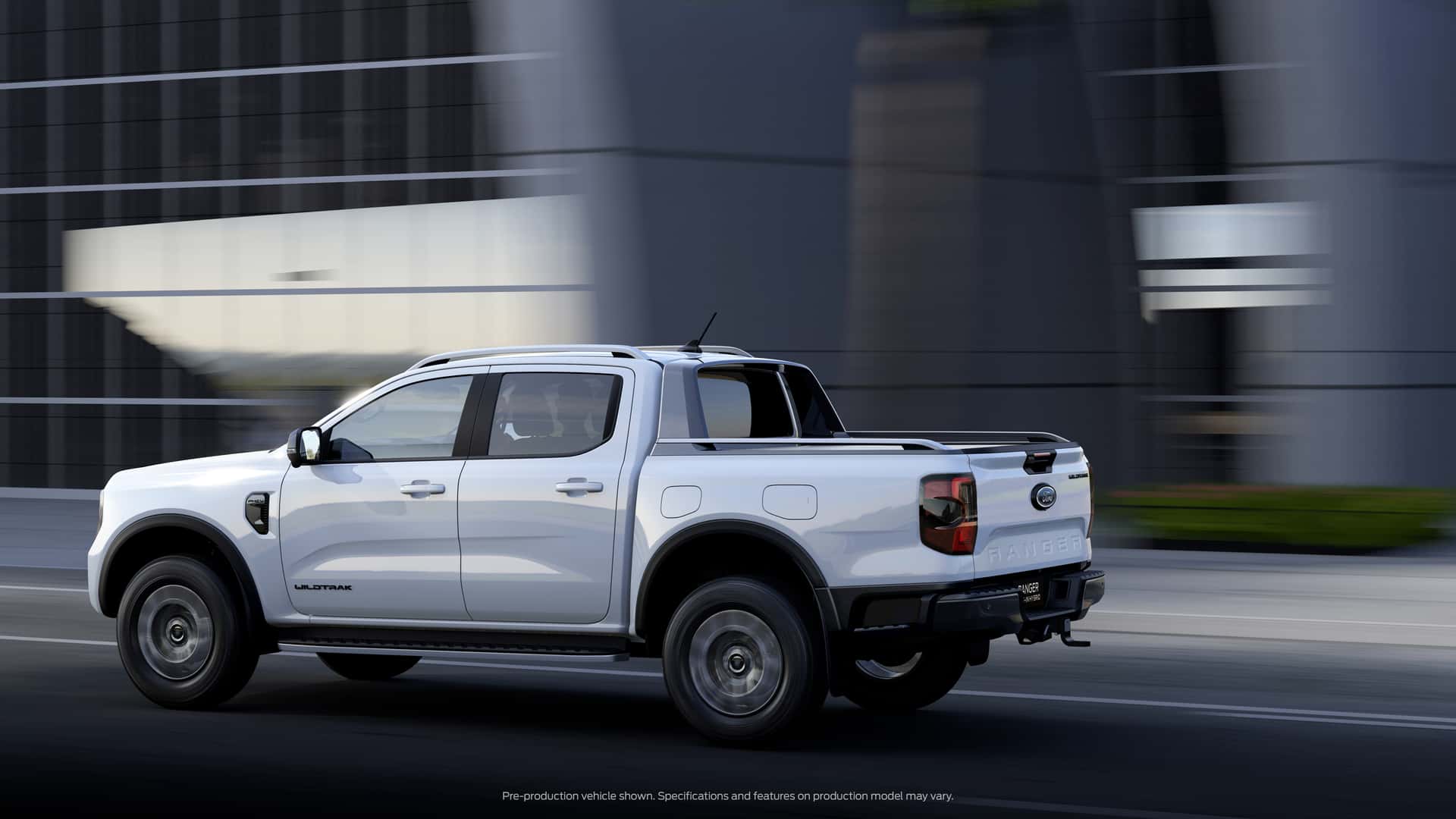 The plug-in hybrid powertrain of the Ranger also has Pro Power Onboard, which is already offered on the F-150 in this country.
This system provides on-demand electricity for powering camp or work equipment, eliminating the need for separate generators.
The worldwide Ranger's system's power is unknown; however, when used with the F-150, "Depending on the specification, a built-in inverter can output 2.0, 2.4, or 7.2 kW through one 240-volt outlet and either two or four 120-volt outlets. On hybrid vehicles, the inverter is charged either by the hybrid battery or by running the engine."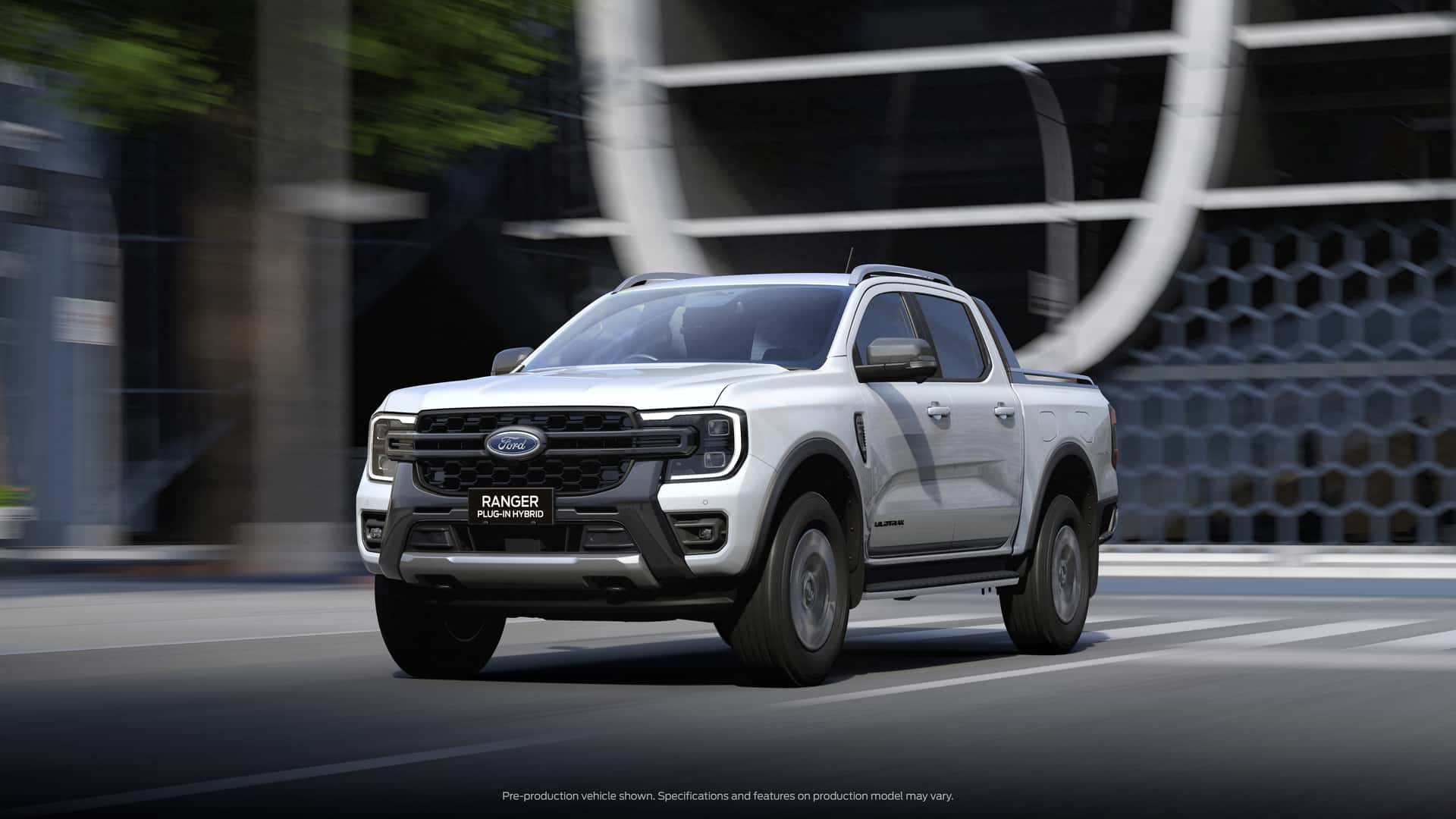 A carryover 2.3-liter turbocharged I-4 (270 horsepower and 310 lb-ft of torque), an optional 2.7-liter twin-turbocharged V-6 (315 horsepower and 400 lb-ft of torque), and a Ranger Raptor-only 3.0-liter twin-turbocharged V-6 power our (basically) new 2024 Ford Ranger (405 hp and 430 lb-ft of torque).
The final line is that you might, just might, be in luck if you've been dreaming of a PHEV or an electric Ranger. Eventually.
Expect the PHEV Ranger to travel 28 miles on a full charge if you only want to use electricity. That prediction is undoubtedly based on the upbeat European WLTP test cycle.
According to Ford, The electric mid-size truck has four-wheel drive and a maximum towing capability of about 7700 pounds, comparable to that of its internal combustion equivalents.
The plug-in hybrid variant furthermore provides Pro Power Onboard, which enables the truck to serve as a generator to run anything from appliances to power tools. This feature is absent from the other versions.
What about customers in the US?
Two different engines are available for the 2024 Ford Ranger in the United States: a 315-hp twin-turbo 2.7-liter V-6 and a 270-hp turbo 2.3-liter four-cylinder. The Ranger Raptor, a widebody vehicle emphasizing off-roading, is also home to the powerful 3.0-liter twin-turbo V-6 with 405 horsepower.
What about Americans who desire a pickup truck powered by electricity and sports a brand-new Blue Oval badge? A Ford representative told Car and Driver that the firm feels the Maverick hybrid, F-150 hybrid, and F-150 Lightning EV offer choices.