By providing a variety of premium cars and SUVs with upscale style and exciting driving dynamics, Mazda aims to bridge the gap between the mainstream and luxury categories.
By adding more tech and features to its lineup for 2024, it reaffirms its commitment to this market niche. Moreover, Mazda will replace the existing CX-9 three-row SUV with the CX-90, a new design. Read on to learn about the updates to the 2024 Mazda SUV lineup that we have detailed.
2024 Mazda CX-30
The Mazda entry-level SUV receives an upgrade for the 2024 model year. The subcompact CX-30 now has a new Carbon Turbo grade available in Terracotta interior and Zircon Sand exterior color.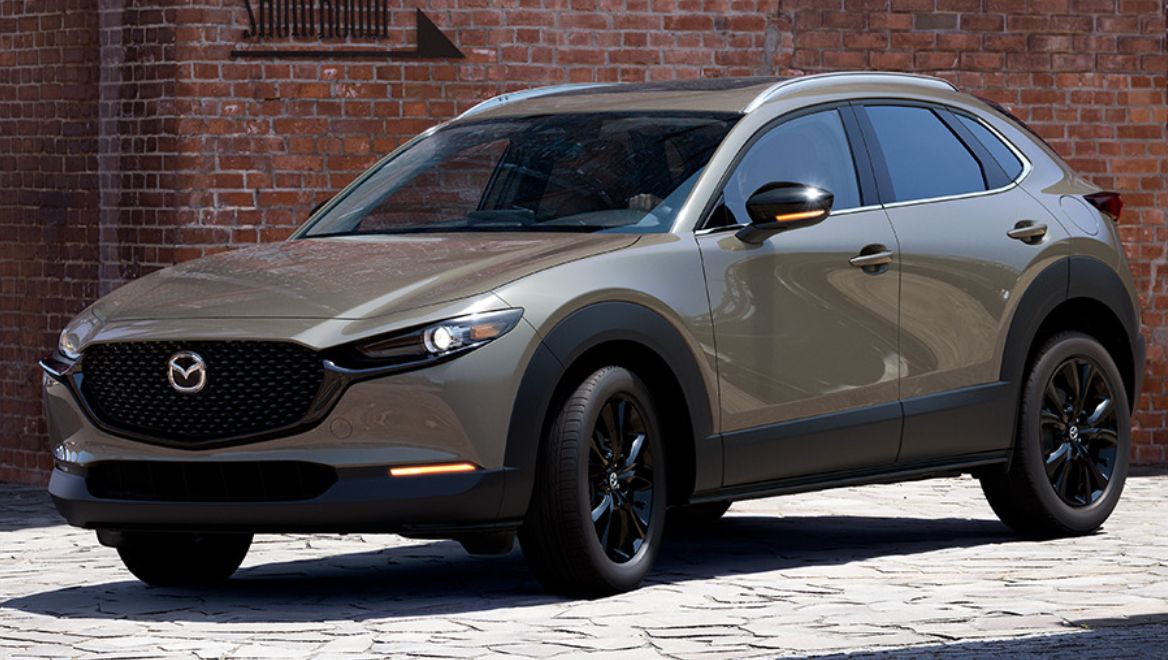 18-inch black metallic wheels, black heated side mirrors with memory, and black exterior trim are notable features.
All Carbon Turbo variants come standard with an eight-speaker audio system and a new 10.3-inch touchscreen. The 250-hp turbocharged engine is enhanced for Carbon Turbo versions.
With the base engine, a new Select Sport package is furthermore offered. The 18-inch black metallic wheels, heated side mirrors, black leatherette seats, leather-wrapped gearshift, keyless entry, dual-zone temperature control, and rear privacy glass are options that are added above the base CX-30 2.5 S.
On the front row, USB-C ports are now standard on all 2024 CX-30 models. Wireless Apple CarPlay, wireless Android Auto, and wireless phone charging are additional technological advancements available for Premium, Carbon Edition, Carbon Turbo, and Premium Plus models. The Cruising and Traffic Assist technologies from Mazda are also included in the Premium Plus level.
2024 Mazda CX-5
With the addition of Mazda's i-Stop auto start/stop tech, the standard 2024 CX-5's fuel economy increases to 26/31 mpg city/highway from 24/30 mpg for 2023.
Mazda has added a CX-5 Carbon Turbo variant to its higher-end models that comes with a black faux suede and terracotta leatherette interior with a Rhodium White or Zircon Sand exterior.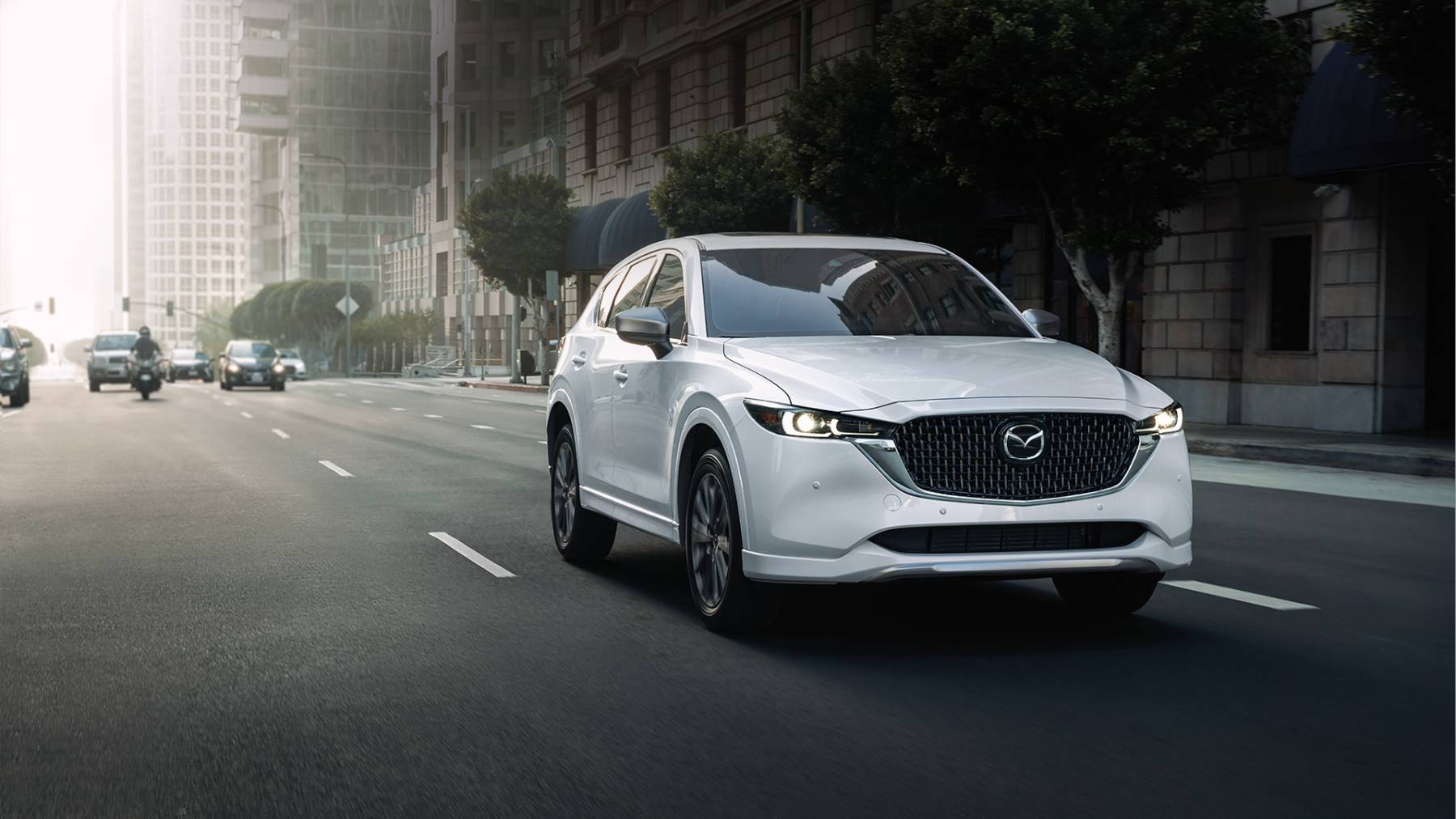 All trims now have body cladding that matches the color of the body paint, with the exception of the Carbon Edition and Carbon Turbo variants. All grades now come equipped with a 10.3-inch touchscreen display as well.
Additional modifications to this Mazda SUV include the option of black or silver metallic wheels, a revised grille for the Turbo Premium and Turbo Signature variants, and standard wireless charging on the 2.5 S Premium Plus and all other models.
2024 Mazda CX-50
One year after its launch, Mazda improved the 2024 CX-50 with new dampers and revised electric power steering system calibration. These adjustments are meant to address riding and handling problems that we discovered during the course of our lengthy 2023 CX-50 loan.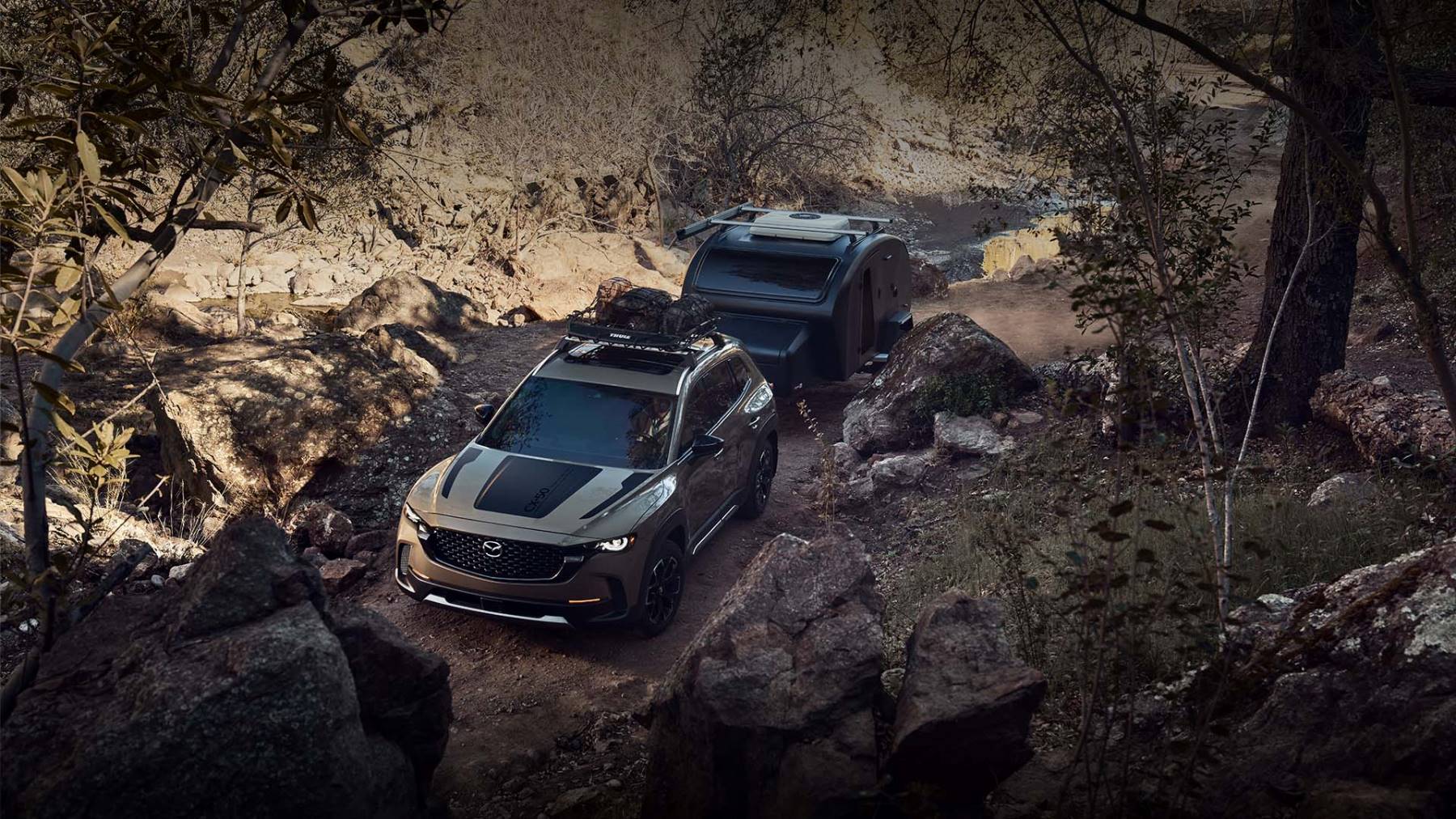 The addition of a 12-speaker Bose audio system and wireless charging for the CX-50 2.5 S Premium and upwards are additional upgrades.
2024 Mazda CX-90
The three-row Mazda CX-90 will replace the outgoing CX-9 SUV as the company's flagship vehicle in 2024. The CX-90 has an all-wheel drive system as standard yet rides on a base that favors RWD.
For the CX-90, Mazda created a mild hybrid inline-six turbocharged engine that comes in two flavors. The base model generates 280 horsepower and 332 lb-ft of torque, while the upgraded model generates 340 horsepower and 369 lb-ft of torque.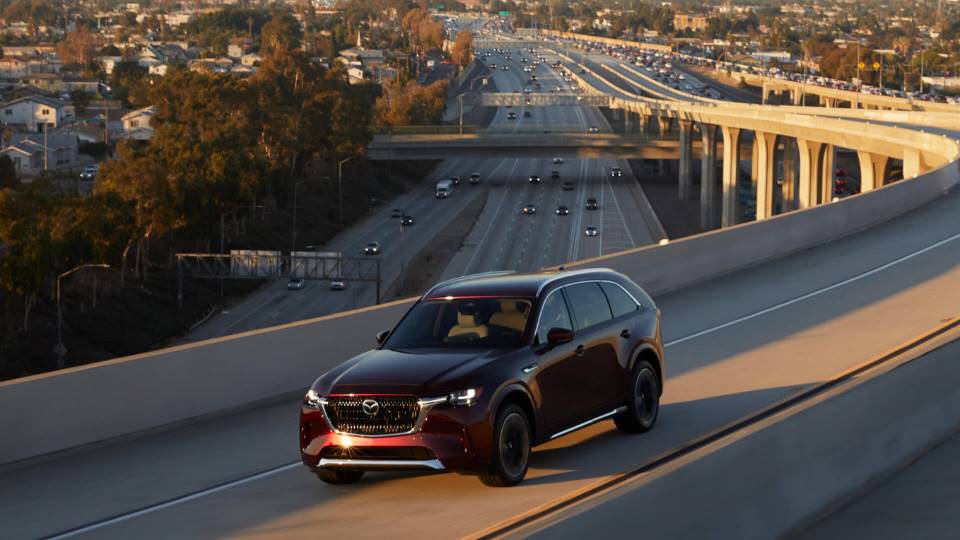 There is also a plug-in hybrid that produces 323 horsepower and 360 lb-ft of torque when a 2.5-liter inline-four, an electric motor, and a 17.8 kWh battery are combined.
The model's all-electric range is rated as 26 miles. An eight-speed automatic transmission is used in all variants.
Power liftgate, 10.3-inch touchscreen display, hands-free keyless entry, and black leatherette seats are a few notable standard features. Third-row USB-C charging connections, a 12.3-inch display, and improved interior illumination are available in higher grades.
2024 Mazda CX-70
We eagerly await the next CX-70, which will be based on the global CX-60, shown above, as Mazda aims to enhance its SUV lineup. Being a real two-door midsize SUV, the new model will sit between the CX-50 and CX-90 models now on the market.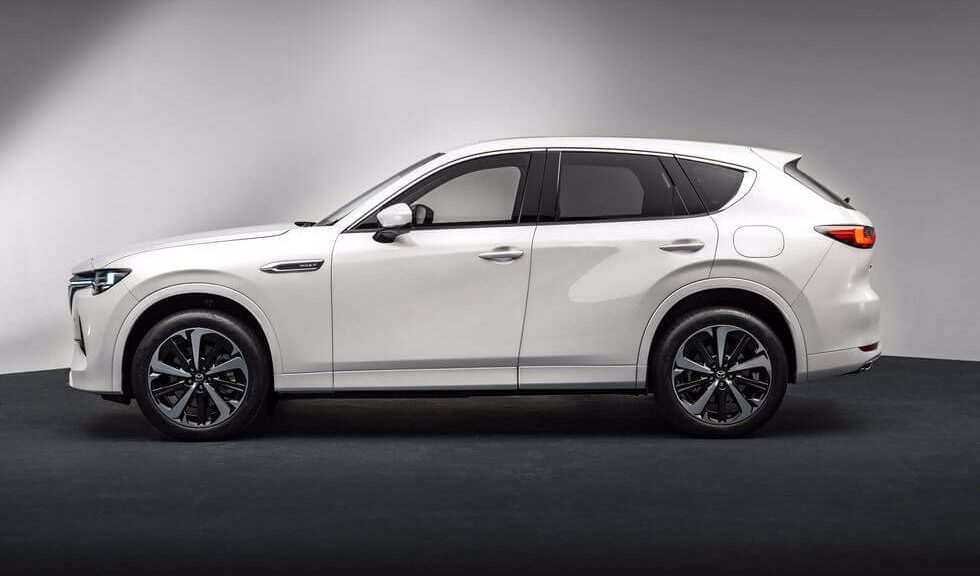 We predict that the CX-70 will be a chic fastback SUV, enhancing the manufacturer's already attractive lineup with more aesthetic appeal. Similar to the CX-90, the CX-70 will have a platform that favors RWD and comes standard with AWD.
According to Mazda, the CX-70 will be offered with either an inline six-cylinder engine or a plug-in hybrid powertrain, which we anticipate will be ripped off from the CX-90. By early 2024, we anticipate that the future CX-70 will be accessible.